Tapping into the Default Mode Network (DMN): Unlocking Creativity and Mind-Wandering
In today's fast-paced world, our minds are often racing to keep up with the myriad tasks and responsibilities that consume our attention. But what if the key to unlocking our true creative potential lies in tapping into a different, often overlooked aspect of our brain — the Default Mode Network (DMN)?
Understanding the Default Mode Network
The Default Mode Network (DMN) is a large-scale network of interconnected brain regions that are active when an individual is at rest or not focused on the outside world. First discovered in the late 1990s, the DMN has been linked to a wide range of cognitive functions, including daydreaming, introspection, and social cognition. Essentially, when our minds are not engaged in specific tasks or goal-oriented activities, the DMN takes over, allowing for mind-wandering and reflection.
Neuroscience Behind the DMN
The DMN consists of several key brain regions, including the medial prefrontal cortex (mPFC), posterior cingulate cortex (PCC), and lateral parietal cortex. These regions work in concert to create a cohesive network that allows for the integration of various cognitive processes [1].
The mPFC is associated with self-referential thinking and imagining the future, while the PCC is involved in memory retrieval and emotional processing [2]. The lateral parietal cortex, on the other hand, plays a role in constructing the mental scene during daydreaming and episodic memory retrieval.
The DMN is believed to play a crucial role in fostering daydreaming, introspection, and social cognition. It allows individuals to reflect on their past experiences, imagine future scenarios, and understand the perspectives of others. These processes enable us to build a coherent sense of self, evaluate our emotions, and navigate complex social situations.
Comparison with the Task-positive Network (TPN)
In contrast to the DMN, the task-positive network (TPN) becomes active when we are engaged in focused, goal-oriented tasks that require attention and cognitive control [3]. The TPN includes brain regions such as the lateral prefrontal cortex, which is involved in working memory and attention, and the anterior cingulate cortex, which plays a role in error monitoring and conflict resolution.
The DMN and TPN operate in an antagonistic manner, meaning that when one network is active, the other is typically suppressed. This dynamic relationship ensures that our brains can effectively switch between restful, introspective states and focused, goal-directed activities. However, recent research suggests that some degree of integration between the two networks is necessary for optimal cognitive functioning, highlighting the importance of maintaining a healthy balance between DMN and TPN activity.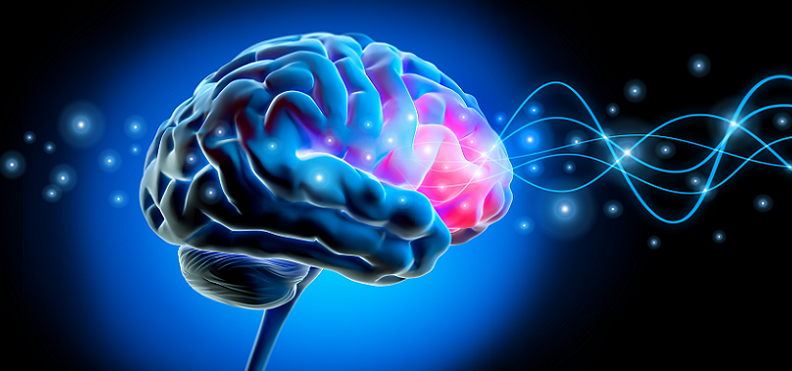 The Benefits of Tapping into the DMN
From enhancing creativity and improving problem-solving abilities to promoting emotional well-being, the DMN offers numerous advantages for our cognitive and emotional health.
Enhanced Creativity
Divergent thinking, a crucial aspect of creativity, involves generating multiple ideas and solutions for a given problem or task. The DMN plays a significant role in this process by fostering mind-wandering and allowing us to explore various possibilities unconstrained by immediate goals.
By tapping into the DMN, we can break free from linear thinking and make novel connections between seemingly unrelated concepts, ultimately fueling our creative potential.
Several studies have shown a strong connection between DMN activation and creativity [4]. For instance, research using functional magnetic resonance imaging (fMRI) has demonstrated that highly creative individuals exhibit greater connectivity within the DMN during rest periods.
Other studies have found that interventions designed to enhance DMN activity, such as meditation, can lead to improvements in creative performance. These findings underscore the importance of engaging the DMN to foster creativity.
Improved Problem-solving
The activation of the DMN allows our minds to wander freely, which can be especially beneficial for problem-solving. During mind-wandering, we can unconsciously process information and generate novel insights that might have eluded us in a more focused state. By tapping into the DMN, we can access a wealth of knowledge and ideas that can contribute to innovative solutions.
History is filled with examples of groundbreaking discoveries and inventions that emerged from moments of mind-wandering or daydreaming. Albert Einstein, for example, famously attributed his theory of relativity to a daydream he had about riding a beam of light [5]. Similarly, chemist August Kekulé discovered the structure of the benzene molecule after envisioning a snake biting its tail during a reverie [6]. These examples highlight the power of the DMN in unlocking our problem-solving potential.
Emotional Well-being
The DMN is involved in self-referential thinking and emotional processing, making it essential for maintaining emotional well-being. By tapping into the DMN, we can engage in introspection and gain a deeper understanding of our emotions, motivations, and values. This self-awareness can contribute to a more authentic and fulfilling life.
While engaging the DMN can offer numerous benefits, it's essential to maintain a healthy balance between the DMN and TPN. Excessive DMN activity has been linked to rumination and negative thinking patterns, which can contribute to anxiety and depression. By cultivating an awareness of our mental states and promoting a balance between introspection and goal-directed activity, we can enhance our emotional well-being and overall mental health.

Techniques to Activate the DMN
By incorporating practices such as meditation, engaging in low-demand tasks, and spending time in natural environments, you can stimulate the DMN and foster creativity, problem-solving, and emotional well-being.
Mindfulness and Meditation
Meditation is a powerful tool for activating the DMN and reaping its benefits [7]. Various meditation techniques, such as mindfulness meditation, loving-kindness meditation, and body scan meditation, have been shown to increase DMN activity. These practices encourage introspection, mind-wandering, and emotional processing, helping you tap into the creative and reflective aspects of the DMN.
To incorporate meditation into your daily life, start with short sessions of 5-10 minutes and gradually increase the duration as you become more comfortable with the practice. Choose a quiet, comfortable space where you won't be disturbed, and experiment with different meditation techniques to find the one that resonates with you the most. Consistency is key, so try to establish a regular meditation routine to maximize the benefits of DMN activation.
Engaging in Low-demand Tasks
Engaging in low-demand tasks that require minimal cognitive effort can help activate the DMN and encourage mind-wandering [8]. Some examples of such activities include taking a leisurely walk, doodling, listening to music, or engaging in repetitive tasks like knitting or gardening. These activities allow your mind to drift away from goal-oriented thinking and tap into the creative and introspective aspects of the DMN.
To incorporate low-demand activities into your daily routine, set aside time each day for short breaks dedicated to these tasks. Schedule regular intervals for leisurely walks, doodling sessions, or listening to music, and use these moments as opportunities to let your mind wander. By consciously creating space for DMN activation in your daily life, you can foster creativity and reflection.
Exposure to Nature
Research has shown that exposure to natural environments can have a positive impact on DMN activity [9]. Nature experiences can promote relaxation, reduce stress, and encourage mind-wandering, all of which contribute to DMN activation. Moreover, natural settings can provide a rich source of inspiration for creative thinking and problem-solving.
To take advantage of the benefits of nature for DMN activation, make an effort to spend time outdoors regularly. This could involve taking walks in parks, hiking in nearby forests, or simply spending time in your garden. Additionally, consider incorporating elements of nature into your indoor spaces, such as plants or nature-inspired artwork, to create a calming environment that encourages DMN engagement.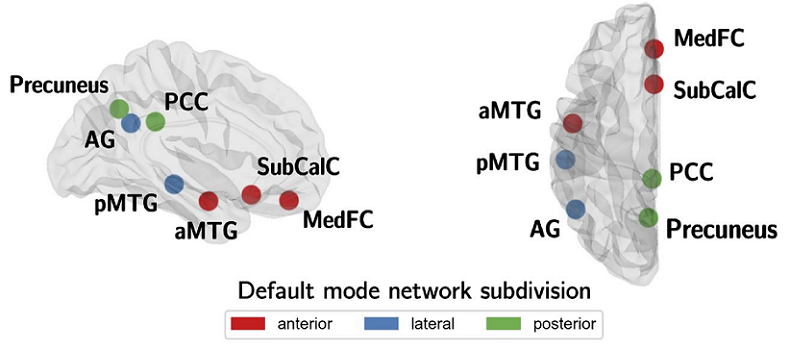 Nurturing a Healthy Balance Between DMN and TPN
As we've explored the benefits of tapping into the Default Mode Network (DMN) and the techniques to activate it, it's essential to remember that maintaining a healthy balance between the DMN and the task-positive network (TPN) is crucial for overall cognitive and emotional well-being.
The Importance of Balancing Both Networks
Achieving a healthy balance between the Default Mode Network (DMN) and the task-positive network (TPN) is crucial for optimal cognitive functioning and emotional well-being. While the DMN fosters creativity, introspection, and emotional processing, the TPN supports attention, focus, and goal-oriented tasks. Striking the right balance between these two networks allows you to maximize your creative potential and productivity while maintaining emotional health.
Strategies to Maintain a Healthy Balance
To nurture a healthy balance between the DMN and TPN, it's essential to set aside dedicated time for creative pursuits and introspection. Establish regular periods in your schedule for activities that activate the DMN, such as meditation, leisurely walks, or time spent in nature. By consciously allocating time for both focused tasks and creative exploration, you can promote a balanced engagement of both networks.
Incorporating productivity techniques that allow for moments of DMN activation during goal-oriented tasks can help you maintain a healthy balance between the two networks. Techniques such as the Pomodoro Technique, which involves alternating periods of focused work with short breaks, can encourage brief episodes of mind-wandering and DMN engagement, ultimately enhancing both creativity and productivity. By integrating these strategies into your daily routine, you can support a harmonious interplay between the DMN and TPN.
References

[1] Activation and Connectivity within the Default Mode Network Contribute Independently to Future-Oriented Thought
[2] Shared and differential default-mode related patterns of activity in an autobiographical, a self-referential and an attentional task
[3] The task-positive network (TPN)
[4] Creativity and the default network: A functional connectivity analysis of the creative brain at rest
[5] Chasing a Beam of Light:
Einstein's Most Famous Thought Experiment
[6] The Entorhinal Cortex: Unlocking the Gateway to Memory and Spatial Navigation
[7] 3 Ways Meditation Can Help Your Heart, Body and Mind
[8] Why does the mind wander?
[9] The Neuroscience of Nature: How time Outdoors Benefits your Brain