Cognitive Reserve: Building a Buffer Against Age-Related Brain Decline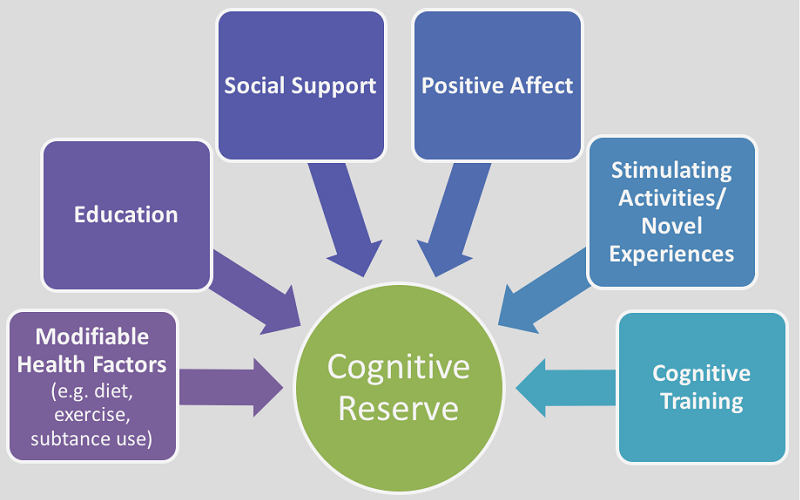 As we age, our brains undergo various changes that can impact our cognitive abilities. But what if there was a way to build a protective shield against age-related brain decline? Enter cognitive reserve — a crucial factor in maintaining mental sharpness and reducing the risk of neurodegenerative diseases like Alzheimer's. Here we explore the concept of cognitive reserve, its role in preserving brain health, and the practical strategies you can adopt to strengthen your brain's resilience.
Understanding Cognitive Reserve
Cognitive reserve refers to the brain's ability to adapt, compensate, and find alternative ways of functioning in response to age-related changes or brain injury. It's a crucial factor in preserving mental sharpness, reducing the risk of neurodegenerative diseases, and potentially delaying the onset of cognitive decline.
The Role of Cognitive Reserve in Brain Health and Aging
Cognitive reserve plays a significant role in how the brain copes with aging and damage. Individuals with a higher cognitive reserve can better maintain their cognitive abilities despite age-related changes or brain injury. Cognitive reserve can also help reduce the risk of developing Alzheimer's disease and other forms of dementia.
The Difference Between Cognitive Reserve and Brain Plasticity
While both cognitive reserve and brain plasticity contribute to the brain's adaptability, they are distinct concepts. Cognitive reserve refers to the brain's ability to find alternative ways of functioning when faced with age-related changes or injury. In contrast, brain plasticity is the brain's capacity to reorganize neural connections, create new ones, and adapt to new experiences or stimuli. Both cognitive reserve and brain plasticity work together to maintain cognitive health and resilience in the face of challenges.
Key Research Findings on Cognitive Reserve
Numerous studies have shed light on the importance of cognitive reserve in maintaining brain health. Some key findings include:
The Nun Study: This longitudinal study of aging nuns found that those with higher cognitive reserve, as evidenced by the linguistic complexity of their early autobiographies, were less likely to develop Alzheimer's disease later in life [1].
The ACTIVE Study: This large-scale trial demonstrated that cognitive training could improve cognitive abilities and daily functioning in older adults, suggesting that cognitive reserve can be enhanced through targeted interventions [2].
Neuroimaging studies: Advanced neuroimaging techniques have revealed that individuals with higher cognitive reserve show more efficient brain network connectivity and can better recruit alternative brain regions when facing cognitive challenges [3].
These findings underscore the crucial role cognitive reserve plays in preserving brain health and highlight the potential benefits of interventions aimed at boosting cognitive reserve.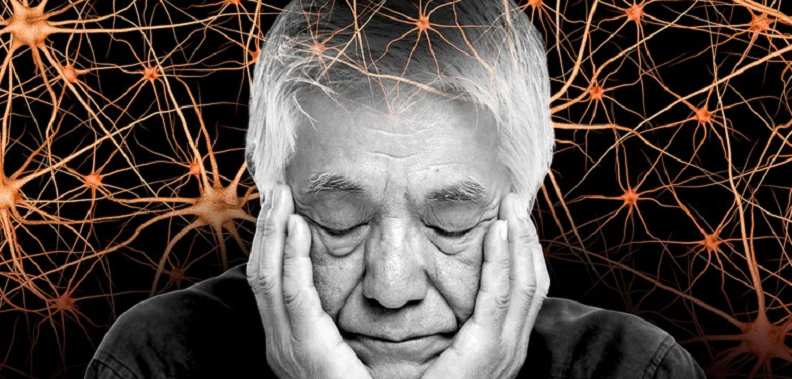 Factors Contributing to Cognitive Reserve
A variety of factors contribute to an individual's cognitive reserve, including genetics, early-life experiences, socioeconomic factors, and lifestyle choices.
Genetics and Heredity
Genetic factors can play a role in determining an individual's cognitive reserve [4]. While specific genes have not been conclusively linked to cognitive reserve, research suggests that heredity may account for a portion of the variation in cognitive reserve observed among individuals.
Early-life Experiences and Education
Early-life experiences, particularly education, can significantly impact cognitive reserve [5]. Higher educational attainment and cognitive stimulation during childhood and adolescence have been consistently linked to increased cognitive reserve later in life. Engaging in intellectually challenging activities and learning experiences during these formative years may contribute to long-lasting cognitive benefits.
Socioeconomic Factors
Socioeconomic status can also influence cognitive reserve [6]. Individuals from higher socioeconomic backgrounds often have access to better educational opportunities, healthcare, and other resources that can contribute to cognitive enrichment. These factors may help explain why people with higher socioeconomic status often exhibit greater cognitive reserve.
Lifestyle Choices and Habits
Lifestyle choices and habits can have a substantial impact on cognitive reserve [7]. Engaging in mentally stimulating activities, maintaining social connections, and adopting healthy lifestyle habits throughout life can all contribute to building and maintaining cognitive reserve. These factors are crucial, as they are modifiable and within an individual's control, unlike genetic and early-life influences. By making conscious lifestyle choices, individuals can actively work to build their cognitive reserve and potentially mitigate age-related cognitive decline.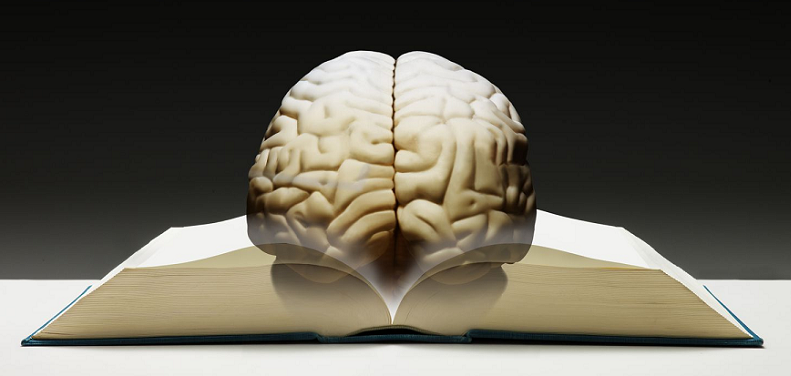 Strategies to Build Cognitive Reserve
There are several strategies that individuals can adopt to enhance their cognitive reserve, including enhancing cognitive stimulation, maintaining physical health, cultivating social connections, and promoting brain plasticity.
Enhance Cognitive Stimulation
Continuously seeking out new knowledge and learning experiences can help maintain cognitive reserve throughout your life. Attend lectures, take classes, or participate in workshops to stimulate your mind and expand your knowledge base.
Participate in hobbies that require mental effort, such as puzzles, chess, or playing musical instruments. These activities can enhance cognitive skills, improve memory, and increase cognitive reserve.
Engage in targeted brain-training exercises designed to improve cognitive abilities, such as memory, attention, and problem-solving. These exercises can be found through apps, online platforms, or in-person programs.
Maintain Physical Health
Regular physical activity can support cognitive health by improving blood flow to the brain, reducing inflammation, and promoting the growth of new neurons. Aim for at least 150 minutes of moderate-intensity aerobic exercise per week, as recommended by health authorities.
A balanced, nutrient-rich diet can support brain health and cognitive reserve. The Mediterranean and MIND diets, which emphasize fruits, vegetables, whole grains, lean proteins, and healthy fats, have been associated with a reduced risk of cognitive decline and dementia.
Adequate sleep and effective stress management are essential for overall brain health. Aim for 7-9 hours of sleep per night and engage in stress-reduction techniques, such as meditation, yoga, or deep-breathing exercises.
Cultivate Social Connections
Close relationships and regular social interactions can contribute to cognitive reserve by providing mental stimulation and emotional support. Make an effort to maintain and strengthen your social connections.
Join clubs or social groups that interest you, such as book clubs, sports teams, or community organizations. These activities provide opportunities for social engagement and cognitive stimulation.
Volunteering can be a rewarding way to connect with others while also benefiting your cognitive health. Participate in local community projects or volunteer for organizations that align with your values and interests.
Promote Brain Plasticity
Mindfulness practices, such as meditation or yoga, can help promote brain plasticity and cognitive reserve by reducing stress, improving attention, and fostering a sense of well-being [8].
Acquiring new skills or learning a new language can challenge the brain and encourage neural growth and adaptation, thereby supporting cognitive reserve.
Step out of your comfort zone by taking on novel challenges and experiences. Travel, try new activities, or explore new environments to keep your brain engaged and adaptable.
By adopting these strategies, you can actively work towards building and maintaining cognitive reserve, which may help protect against age-related cognitive decline and improve overall brain health.

Recognizing the Limitations of Cognitive Reserve
While cognitive reserve can play a significant role in maintaining cognitive health and mitigating age-related decline, it's essential to recognize its limitations.
Cognitive Reserve Is Not a Guarantee Against Age-Related Brain Decline
Cognitive reserve can help delay the onset of cognitive decline and dementia, but it does not provide complete immunity [9]. Factors such as genetics, the progression of neurodegenerative diseases, and other health conditions can still lead to cognitive decline, even in individuals with high cognitive reserve.
Cognitive Reserve May Have Varying Effects on Different Individuals
The impact of cognitive reserve can vary from person to person. Some individuals may see significant benefits from building cognitive reserve, while others may experience less pronounced effects. Factors such as genetics, early-life experiences, and lifestyle choices can all influence the extent to which cognitive reserve contributes to an individual's cognitive health.
Importance of Early Intervention and Prevention
Given the limitations of cognitive reserve, it's crucial to emphasize the importance of early intervention and prevention. Addressing modifiable risk factors, such as maintaining a healthy lifestyle, engaging in regular cognitive stimulation, and managing chronic health conditions, can help reduce the risk of cognitive decline and neurodegenerative diseases.
By understanding the limitations of cognitive reserve and recognizing the importance of early intervention, individuals can make more informed decisions about their cognitive health and take proactive steps to maintain their brain function as they age.
References

[1] Cognitive Reserve and Mild Cognitive Impairment
[2] What is cognitive reserve? Theory and research application of the reserve concept
[3] A neuroimaging approach to capture cognitive reserve: Application to Alzheimer's disease
[4] Intellectual enrichment and genetic modifiers of cognition and brain volume in Huntington's disease
[5] A Life-Course Study of Cognitive Reserve in Dementia—From Childhood to Old Age
[6] The Art of Aging Gracefully: Tips for Maintaining Brain Health as You Age
[7] Association between healthy lifestyle and memory decline in older adults: 10 year, population based, prospective cohort study
[8] What are the benefits of mindfulness
[9] What can increase a person's risk of dementia?