The Relationship Between Chronic Pain and Cognitive Decline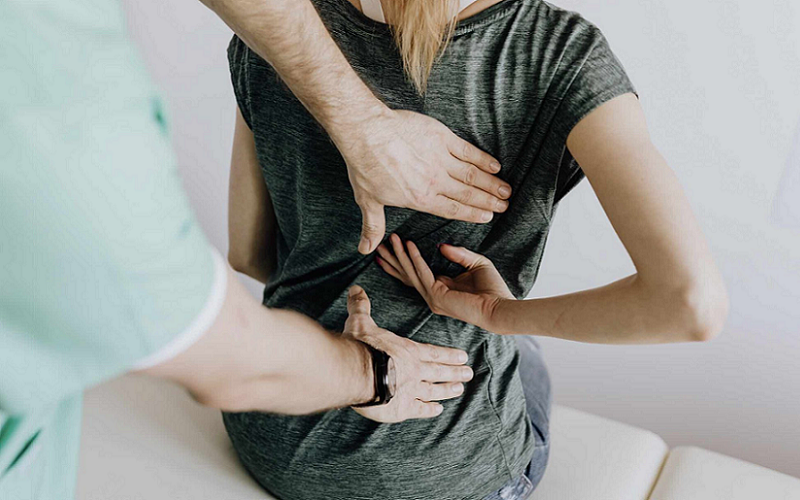 Living with chronic pain isn't just a physical burden; it also weighs heavily on the mind. For millions around the world, persistent pain becomes an unwelcome companion, affecting more than just joints or muscles. Its tendrils extend into the very fabric of our cognitive processes, potentially accelerating the decline of our mental faculties. But how exactly does enduring pain intertwine with our thinking and memory?
The Intersection of Chronic Pain and Cognitive Functions
The brain is a marvel of interconnected networks, with specific regions dedicated to various tasks, from the most rudimentary to the most complex. As we journey into understanding how chronic pain and cognitive functions are intertwined, it becomes imperative to study the areas of the brain where pain and cognition converge and the potential consequences of their interaction.
The Brain's Pain Center and Cognitive Areas: A Connection
For many, it might come as a surprise that the brain regions processing pain are closely related to those responsible for cognition. Let's delve deeper into these areas:
The role of the anterior cingulate cortex
One prominent region where pain and cognition interact is the anterior cingulate cortex (ACC). Often associated with emotional regulation, the ACC plays a pivotal role in processing pain signals and emotional responses to pain. Simultaneously, it is involved in executive functions, decision-making, and attention. Consequently, any disruptions in this area due to chronic pain could potentially impede these cognitive functions.
Other overlapping brain regions
Apart from the ACC, other regions like the prefrontal cortex, involved in complex planning, and the hippocampus, crucial for memory formation, have shown activity during pain processing. Their shared pathways and connections underline the potential for chronic pain to influence various cognitive domains [1].
Short-term vs. Long-term Effects
Not all pain is created equal, especially when it comes to its duration and intensity. The immediate effects of acute pain on cognition can be quite different from the long-term ramifications of persistent pain.
Immediate cognitive impact of acute pain
Acute pain, such as the kind experienced from an injury, can cause temporary disruptions in concentration, memory, and decision-making. The brain's immediate reaction to pain tends to prioritize addressing the source of distress, momentarily sidelining other cognitive functions.
Prolonged cognitive effects due to chronic pain
Unlike its acute counterpart, chronic pain is persistent and can last for months or even years. Over time, this continuous onslaught of pain signals can lead to sustained stress and hyperactivity in the aforementioned brain regions. This constant overdrive can exhaust these areas, potentially leading to a decline in tasks they govern – from attention and processing speed to memory and executive functions.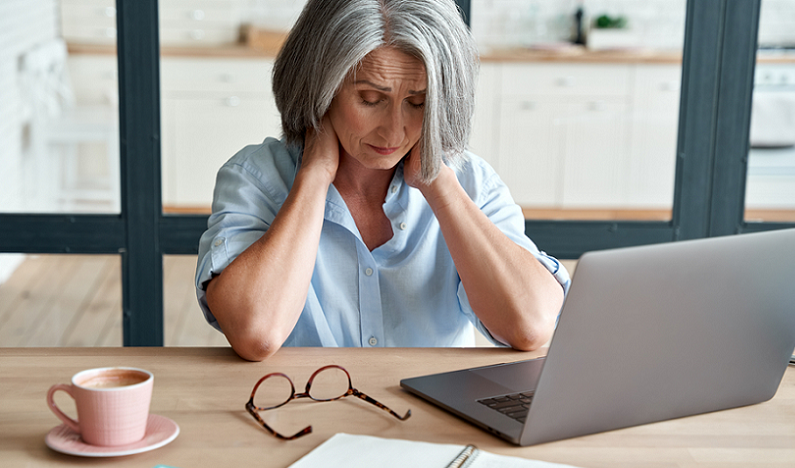 Mechanisms Underlying the Link Between Chronic Pain and Cognition
While the intersections of brain regions associated with pain and cognition paint a preliminary picture of their relationship, it's essential to understand the underlying mechanisms that draw them together. These mechanisms, working both overtly and subtly, reinforce the bond between chronic pain and cognitive decline, intertwining the two in ways that make them inseparable in the context of health and wellness.
Chronic Stress and Elevated Cortisol Levels
Chronic pain is more than just a sensation. It's a relentless experience that can wreak havoc on the body's stress response, particularly with the secretion of cortisol, our primary stress hormone [2].
How chronic pain induces stress
The continuous experience of pain is perceived by the body as a threat. In response, our body's "fight or flight" system gets activated, releasing a stream of stress hormones, primarily cortisol. In cases of acute pain or short-term stress, this release can be beneficial, sharpening our senses and reactions. However, with chronic pain, this response never fully shuts down, leading to a near-constant state of stress.
Impact of prolonged elevated cortisol on the brain
Consistently high levels of cortisol, especially in the brain, can be detrimental. Chronic exposure can affect the function and structure of certain brain regions, notably the hippocampus, which is critical for memory and learning. This constant cortisol onslaught can lead to memory problems and a reduced capacity to handle other stressors, further exacerbating the cycle of pain and cognitive decline.
Sleep Disruption
Sleep is a sanctuary for our brains – a time of restoration and memory consolidation. Chronic pain, however, often stands as an insurmountable barrier to peaceful slumber.
Pain's interference with sleep quality and duration
Many individuals with chronic pain find it challenging to achieve a deep, restful sleep. The discomfort can cause frequent awakenings or make it hard to find a comfortable position for prolonged rest. As a result, sleep cycles can be disrupted, preventing the individual from reaching the deeper, restorative stages of sleep [3].
Cognitive effects of chronic sleep deprivation
Continuous lack of restorative sleep can have profound cognitive repercussions. Alertness, attention, problem-solving abilities, and memory can all be compromised. The brain uses sleep as a time to clear out toxins, form memories, and regenerate connections. Without adequate sleep, these processes get hindered, further magnifying cognitive decline.
Mental and Emotional Strain
Chronic pain doesn't just affect the body and cognition; it also places immense strain on one's mental and emotional well-being, influencing cognitive health.
Depression, anxiety, and other associated conditions
Persistent pain can become a breeding ground for mental health issues like depression and anxiety. Feeling trapped in a cycle of pain can lead to feelings of hopelessness, sadness, and heightened anxiety about the future or the potential worsening of their condition.
Their contribution to cognitive decline
Mental health conditions like depression have been shown to influence cognitive functions. For example, depression can slow cognitive processing and impair memory. Furthermore, medications used to treat these conditions can sometimes have side-effects that influence cognition, further intertwining mental health, chronic pain, and cognitive decline.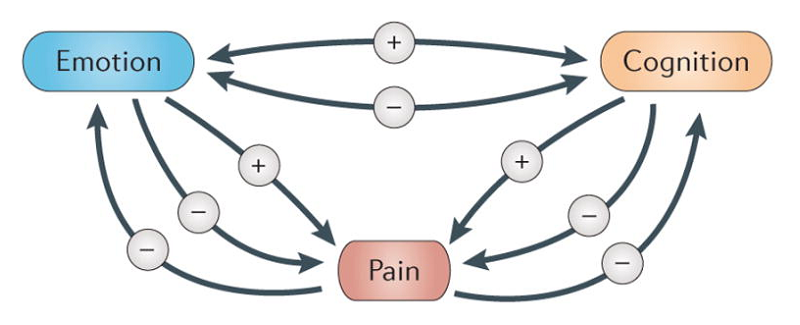 Mitigating the Impact of Chronic Pain on Cognition
The intricate dance between chronic pain and cognitive decline can often feel overwhelming. Yet, amidst the complexities, there's a beacon of hope. Various strategies and interventions can soften the blow of chronic pain, potentially safeguarding cognitive functions and offering a brighter horizon for those affected.
Pain Management Techniques
At the heart of the issue lies the immediate culprit: chronic pain. Addressing and managing this pain is the primary step toward preserving cognitive health [4].
Medications
Pharmacological interventions remain a cornerstone in pain management. From non-steroidal anti-inflammatory drugs (NSAIDs) to more potent opioids, the goal is to find a balance where pain is controlled without causing undue side effects. It's crucial for patients and healthcare providers to collaborate, ensuring the most effective regimen with minimal cognitive impact.
Physical therapies
Physical therapy, occupational therapy, and exercise routines can be invaluable. They not only assist in reducing pain but can also improve mobility, strength, and overall well-being. Techniques like targeted exercises, massages, and heat or cold treatments can address the root cause of some chronic pains, leading to lasting relief.
Alternative therapies
More individuals are turning to alternative therapies like acupuncture, meditation, and yoga. Acupuncture, for instance, has been used for millennia to alleviate pain, with modern research supporting its efficacy. Meditation and mindfulness practices can help individuals better manage their pain perception, reduce stress, and potentially bolster cognitive functions.
Cognitive Rehabilitation and Support
Beyond direct pain management, focusing on cognitive health is paramount. These interventions are designed to rejuvenate and support cognitive functions, bridging the gap caused by chronic pain.
Cognitive exercises and training
Just as physical exercises strengthen the body, cognitive exercises can bolster the mind. Programs designed to enhance memory, attention, and other cognitive functions can be beneficial. Techniques such as brain games, puzzles, and even certain computer-based applications can challenge and stimulate the brain, offsetting some of the impacts of chronic pain.
Social isolation can be a side effect of living with chronic pain. Engaging in social activities, joining support groups, or even maintaining close personal relationships can act as cognitive stimuli. Regular social interactions can enhance mood, reduce feelings of isolation, and provide mental challenges that keep the brain active [5].
Lifestyle Interventions
Holistic well-being plays a pivotal role in mitigating the impacts of chronic pain on cognition. The adoption of specific lifestyle changes can make a world of difference.
Diet and nutrition
A balanced diet, rich in antioxidants, omega-3 fatty acids, and essential nutrients, can support brain health. Foods such as fish, nuts, berries, and leafy greens have been linked to better cognitive functions and can potentially counteract some of the effects of chronic pain.
Physical activity
Regular physical activity, even something as simple as daily walking, can have profound benefits. It not only helps manage pain but also stimulates the release of endorphins, the body's natural painkillers, and mood enhancers. Additionally, exercise increases blood flow to the brain, supporting cognitive health.
Stress-reducing techniques
Given that chronic pain can lead to elevated stress levels, adopting practices to manage stress becomes crucial. Techniques such as deep breathing exercises, progressive muscle relaxation, and guided imagery can help in reducing the stress associated with chronic pain, indirectly benefiting cognitive functions.
References

[1] Evidence for Cognitive Decline in Chronic Pain
[2] Association Between Persistent Pain and Memory Decline
[3] The Relationship Between Chronic Pain and Cognitive Impairment in the Elderly
[4] Scientists Target Link Between Chronic Pain, Cognitive Impairments
[5] Predicting Complaints of Impaired Cognitive Functioning in Patients with Chronic Pain