DHEA and the Aging Brain: Untapped Potential and Cognitive Implications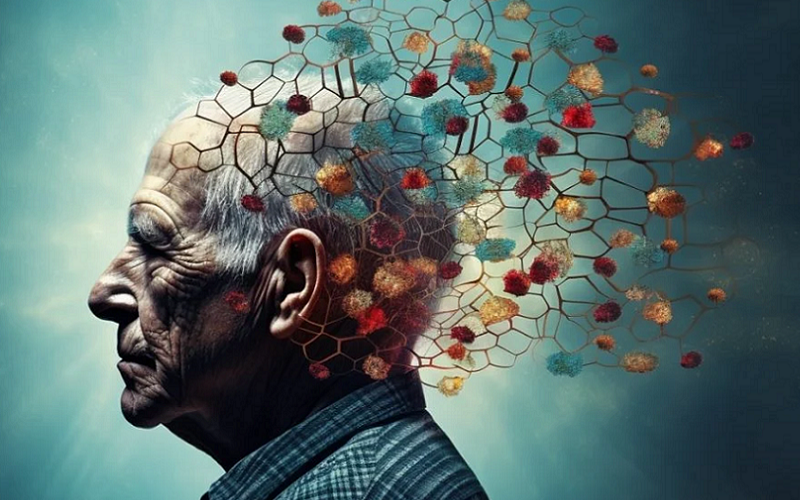 As we age, our bodies undergo numerous changes, many of which are controlled by hormones. One such hormone, Dehydroepiandrosterone (DHEA), holds a particularly intriguing role in the aging process, especially in relation to brain function and cognitive health. Produced mainly by the adrenal glands and, to a lesser extent, the brain itself, DHEA is a steroid hormone that acts as a precursor to other vital hormones like testosterone and estrogen.
But what happens when the levels of this crucial hormone start to decline as we age? Could this decline be related to cognitive impairments and mood disorders commonly seen in the elderly? And most importantly, could replenishing DHEA levels be the key to unlocking better brain health in our later years?
Introduction to DHEA (Dehydroepiandrosterone) and Cognitive Decline
Dehydroepiandrosterone, commonly known as DHEA, is a naturally occurring steroid hormone in the human body. It's primarily produced by the adrenal glands, which sit atop your kidneys, but small amounts are also produced in the brain. DHEA serves as a precursor to other important hormones like testosterone and estrogen, essentially acting as a biochemical building block for these hormones.
Overview of the Aging Brain and Cognitive Decline
As we age, we inevitably face various physical and mental changes, including cognitive decline. This could manifest as forgetfulness, slower mental processing, or even severe conditions like Alzheimer's disease. The aging brain experiences a natural decrease in neural plasticity and regenerative capabilities, which are crucial for memory, learning, and adaptive thinking.
The Importance of Hormones in Brain Function
Hormones are chemical messengers that play vital roles in regulating a wide range of physiological processes, including growth, metabolism, mood, and cognitive function. As we age, hormonal fluctuations can have a significant impact on brain health. DHEA, in particular, has attracted considerable attention for its potential role in modulating cognitive functions and possibly counteracting age-related cognitive decline [1].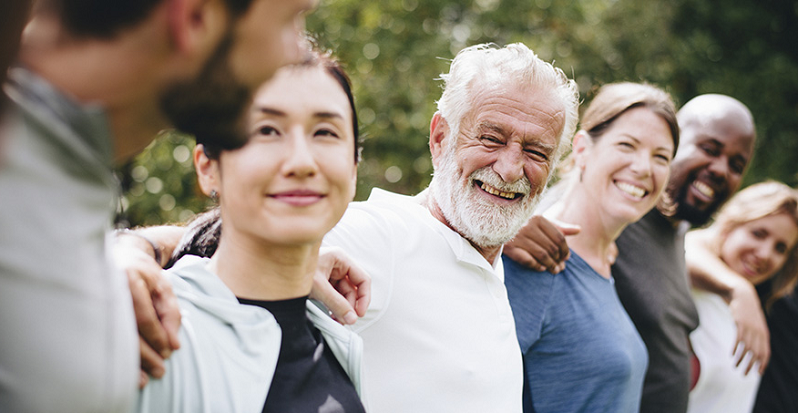 What is DHEA?
Before diving into the potential implications of DHEA for the aging brain, it's crucial to have a fundamental understanding of what DHEA is and how it functions in the body.
Chemical Structure and Biological Role of DHEA
Dehydroepiandrosterone, or DHEA for short, is a steroid hormone. Steroids are a class of lipids characterized by a carbon skeleton with four fused rings. DHEA's chemical structure allows it to act as a precursor to other vital hormones such as testosterone and estrogen. In its biological role, DHEA serves multiple functions, including but not limited to metabolic regulation, immune function, and most pertinently, neuroprotection and cognitive enhancement.
Production Sources of DHEA (Adrenal Glands, Brain)
DHEA is primarily produced in the adrenal glands, two small glands situated atop your kidneys. The adrenals release DHEA into the bloodstream, from where it can travel throughout the body and exert its effects or be converted into other hormones. A smaller amount of DHEA is also synthesized in the brain, highlighting its importance in neural functions.
DHEA Link to Other Steroid Hormones
One of the intriguing aspects of DHEA is its role as a precursor hormone. Essentially, DHEA can be converted into other steroid hormones, including testosterone and estrogen, in tissues that need these hormones. This versatility gives DHEA a potentially significant role in hormone replacement therapies, including treatments for conditions that affect the brain and cognition.
Brief History of DHEA Research
The scientific exploration of DHEA began decades ago, but it gained more attention in the 1990s when researchers started investigating its role in aging and cognitive functions. Early studies primarily focused on its metabolic and cardiovascular effects, but recent research has shifted towards understanding its cognitive benefits, especially in relation to aging and neurodegenerative disorders [2].
The Role of DHEA in the Young Brain
Understanding the role of DHEA in the young brain sets the foundation for exploring its potential implications in aging and cognitive decline.
Synaptic Plasticity
Synaptic plasticity refers to the ability of the connections between neurons (synapses) to strengthen or weaken over time in response to changes in their activity. DHEA has been shown to play a role in promoting synaptic plasticity, particularly during developmental stages. The hormone facilitates the formation of new synaptic connections and modulates neurotransmitter levels, both of which are critical for learning and memory.
Neuroprotection
The neuroprotective properties of DHEA have attracted much attention. The hormone has been shown to protect neurons from oxidative stress and inflammation, which are key factors in many neurological diseases. Furthermore, DHEA can counteract the toxic effects of substances like beta-amyloid, a protein associated with Alzheimer's disease, in young brains. Thus, DHEA's neuroprotective role extends beyond merely enhancing cognitive function to potentially staving off neurodegenerative conditions.
Mood Regulation
Another intriguing facet of DHEA is its impact on mood. Studies have demonstrated that DHEA can regulate mood by modulating the levels and activities of neurotransmitters such as serotonin and dopamine. In young individuals, adequate levels of DHEA have been correlated with reduced symptoms of depression and anxiety. This mood-regulating effect could have broader implications for mental well-being across different life stages.
Cognitive Performance
In younger individuals, DHEA levels are generally at their peak, and this hormonal advantage often translates into better cognitive performance. Research indicates that higher DHEA levels can lead to improvements in areas like attention, reaction time, and working memory. Although the precise mechanisms remain a subject of ongoing research, these findings emphasize DHEA's crucial role in optimal brain function during youth [3].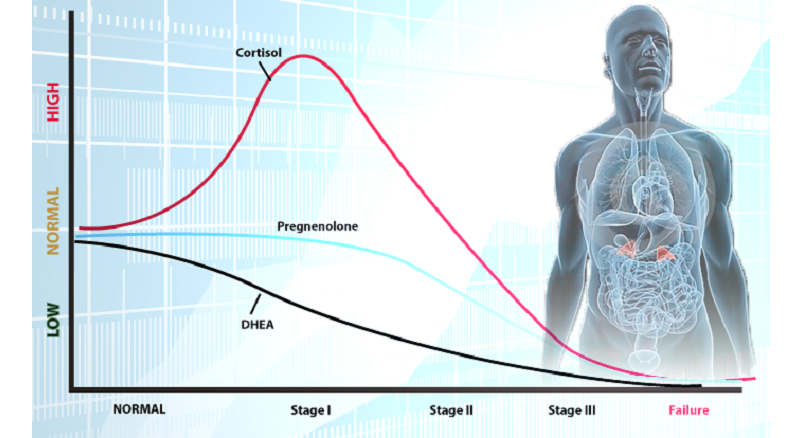 Age-Related Decline in DHEA Levels
As we've established, DHEA serves multiple important functions in the young brain. However, DHEA is not exempt from the universal law of aging; its levels decline as we grow older.
Chronological Timeline of DHEA Decline
DHEA levels peak in late adolescence to early adulthood and then gradually start to decline. By the time an individual reaches their 70s or 80s, DHEA levels might be only 10-20% of what they were in their youth. This decline is a natural part of aging, but its exact pace and onset can vary from individual to individual.
Associated Age-Related Conditions
The decline in DHEA levels is not just a numerical change; it carries functional consequences. Here are some conditions where this decline has been noted to have an impact:
Cognitive Decline: A decrease in DHEA levels has been linked to reduced cognitive functions, including memory and attention.
Mood Disorders: Lower levels of DHEA can contribute to mood swings and even clinical conditions like depression and anxiety.
Physical Health Implications: Although our focus is primarily on cognitive health, it's worth mentioning that a decline in DHEA also has implications for physical health, including bone density and muscle mass.
Gender Differences in DHEA Levels and Impact
Men and women experience different patterns of DHEA decline, and these differences can have varying effects on cognitive and emotional health. For example, women usually experience a more rapid decline in DHEA levels after menopause, which has been associated with an increased risk of mood disorders and cognitive decline. On the other hand, men experience a more gradual decrease in DHEA, with different implications for cognition and emotional stability [4].
DHEA and Cognitive Function in Aging
Now that we understand the role of DHEA in the young brain and how its levels decline with age, let's zero in on the critical question: Can DHEA be a silver bullet for age-related cognitive decline?
Scientific Studies on DHEA and Cognitive Aging
Numerous studies have been conducted to assess the potential of DHEA in improving cognitive function among older adults. The results have been mixed but promising:
Memory and Learning: Some studies suggest that DHEA supplementation can have a positive impact on memory and learning capabilities in older adults.
Attention and Executive Function: Another area of interest has been the effect of DHEA on attention and other executive functions. While data is not entirely consistent, there is evidence to suggest potential benefits.
Mood and Emotional Well-Being: Research has shown that DHEA supplementation could improve mood and psychological well-being, which indirectly benefits cognitive function.
Limitations and Inconsistencies: It's important to note that not all studies have shown positive results, and there are inconsistencies that warrant further research.
Cognitive Domains Affected by DHEA
DHEA doesn't just influence one area of cognition; its effects are multifaceted [5]:
Memory: Both short-term and long-term memory seem to benefit from adequate levels of DHEA.
Emotional Intelligence: DHEA appears to play a role in recognizing emotional cues and handling emotional responses effectively, which is a key part of social cognition.
Problem-Solving: Early evidence suggests that DHEA might enhance problem-solving abilities and other forms of higher-order thinking.
DHEA Supplementation and Cognitive Health
Given the decline of DHEA with age and its potential cognitive benefits, DHEA supplementation has become a topic of interest:
Potential Benefits: Restoring DHEA levels through supplementation could potentially reverse or slow down aspects of cognitive decline.
Risks and Side Effects: However, DHEA supplementation is not without its risks, including hormonal imbalances and potential interaction with other medications.
Consulting Healthcare Providers: Before considering DHEA supplementation, it's crucial to consult with healthcare providers for personalized advice.
References

[1] Dehydroepiandrosterone and age-related cognitive decline
[2] DHEA as a biomarker of aging in humans
[3] Central intracrine DHEA synthesis in ageing-related neuroinflammation and neurodegeneration: therapeutic potential?
[4] DHEA and cognitive function in the elderly
[5] DHEA and Testosterone for Cognitive Decline and Dementia