The Pineal Gland and Melatonin's Unsung Roles Beyond Sleep Regulation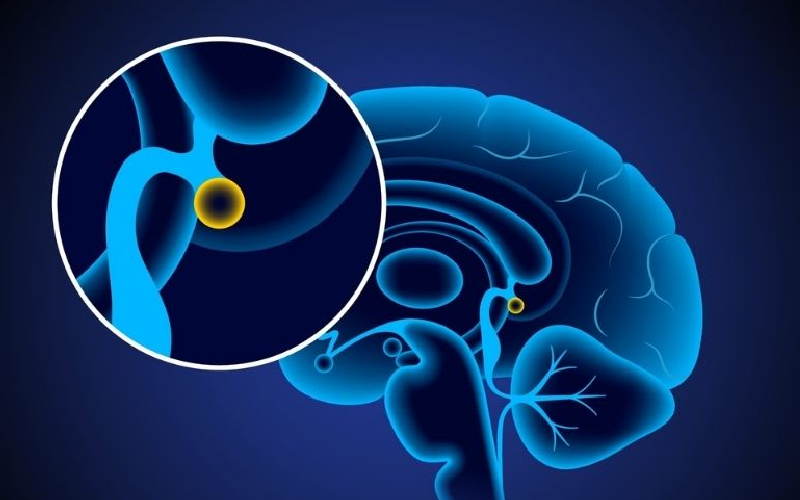 When it comes to the magical world of hormones and brain health, the pineal gland and its key secretion, melatonin, often steal the spotlight for their pivotal role in regulating our sleep-wake cycles. However, this small, pinecone-shaped gland, tucked away deep within the brain, is far more than just a "sleep organ," and melatonin is not just a "sleep hormone."
Indeed, these terms barely scratch the surface of the pineal gland's multifaceted roles in our health and well-being. Beyond governing our sleep patterns, melatonin and the pineal gland play critical roles in mood regulation, cognitive function, immune response, sexual development, and even aging.
Basic Anatomy and Physiology of the Pineal Gland
Before gettomg into the lesser-known roles of melatonin and the pineal gland, it's crucial to set the stage with some fundamental knowledge about this fascinating organ. The pineal gland may be small in size, but it's a powerful part of our endocrine system. In this section, we will explore its anatomical location, structure, and its primary hormone, melatonin.
Pineasl Gland Location and Structure
The pineal gland is situated in the epithalamus, near the center of the brain, sandwiched between the two hemispheres. Despite its small size — roughly the size of a grain of rice — it has a remarkably rich blood supply. The gland is also unique in that it's not protected by the blood-brain barrier, making it more susceptible to toxins but also allowing it greater access to the bloodstream. Structurally, it resembles a tiny pinecone (which is how it gets its name) and is composed mainly of pinealocytes, the cells responsible for producing melatonin.
Hormonal Secretions: Primarily Melatonin
While the pineal gland does secrete other peptides and neurotransmitters, its primary secretion is the hormone melatonin. The production and release of melatonin are influenced by light exposure; the gland becomes active in the absence of light and slows down its activity when exposed to light. This light-sensitive nature is due to its connection with the retinas in our eyes through a complex pathway involving several other regions of the brain, including the suprachiasmatic nucleus of the hypothalamus.
Interaction with the Endocrine System
The pineal gland might be isolated in its location, but it's far from a lone wolf. It communicates and collaborates with other glands and organs through the endocrine system. This interplay primarily involves hormones, making the pineal gland an essential part of our body's complex chemical messaging system. For example, the production of melatonin is influenced by other hormones such as serotonin, and in turn, melatonin levels affect the release of other hormones from various glands in the body [1].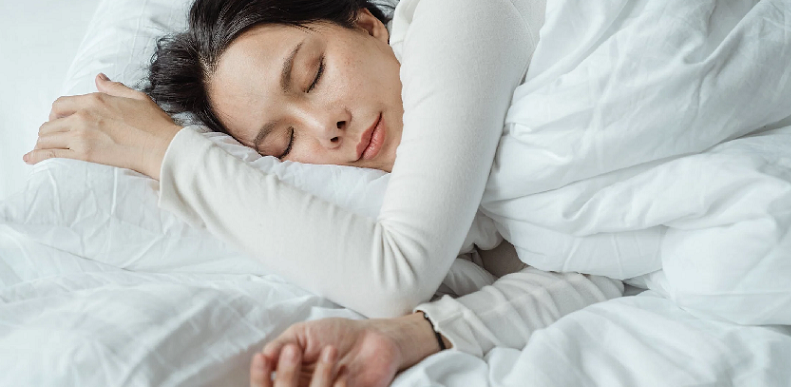 Melatonin's Renowned Role: Sleep Regulation
Now that we've covered the basics of the pineal gland's structure and hormonal secretions, let's get into what is perhaps its most famous role: sleep regulation. Sleep is vital for our overall health, from cellular repair to cognitive function. Melatonin plays a central role in regulating this critical restorative process.
The Sleep-Wake Cycle
Melatonin is often dubbed the "sleep hormone" because of its critical role in facilitating the sleep-wake cycle. Your body's internal clock, also known as the circadian rhythm, relies heavily on melatonin to function smoothly. As the day comes to an end and darkness falls, the pineal gland ramps up its production of melatonin, which in turn signals to your body that it's time to start winding down for sleep. Conversely, as daylight begins to break, melatonin production slows, nudging your body to wake up and start the day.
Regulation of Circadian Rhythms
The circadian rhythm is not just about sleep; it's the 24-hour cycle that regulates many physiological processes, from feeding to hormone production and cell regeneration. Melatonin plays a key role in keeping this internal clock running smoothly. The hormone does more than just signal sleep; it helps synchronize various biological processes to occur at optimal times, thus aiding in digestion, immune response, and even mental health.
Interaction with Light and Darkness
One of the most intriguing aspects of melatonin is its sensitivity to light. The pineal gland's melatonin production is activated by darkness and suppressed by light, making it a crucial mediator between our external environment and internal physiology. Light exposure, especially the blue light emitted by electronic devices, can hinder melatonin production. That's why experts recommend limiting screen time before bed to promote better sleep [2].
Melatonin and Mood Regulation
After unraveling melatonin's pivotal role in sleep regulation, one might assume that its functions stop there. However, this hormone is a veritable Swiss army knife when it comes to physiological roles. One of its lesser-known but critically important functions involves mood regulation.
Effects on Serotonin Levels
Serotonin, often referred to as the "feel-good hormone," is crucial for mood regulation. Melatonin and serotonin share a unique relationship; they are derived from the same amino acid, tryptophan, and their production is interconnected. Higher levels of serotonin during the day can lead to increased melatonin production at night. This intricate balance influences not just our sleep patterns but also our overall mood. Imbalances in these hormones can lead to mood disorders and stress, reinforcing the importance of melatonin's role in emotional well-being.
Role in Seasonal Affective Disorder (SAD)
Seasonal Affective Disorder (SAD) is a form of depression that occurs seasonally, usually during the winter months when daylight is scarce. Melatonin plays a vital role here. Due to reduced sunlight during winter, melatonin production can become imbalanced, leading to symptoms of SAD such as fatigue, weight gain, and mood swings. Understanding the relationship between melatonin and SAD can pave the way for targeted treatments, which may include light therapy to regulate melatonin production.
Melatonin's Potential as an Antidepressant
While it is not yet a mainstream treatment, some research suggests that melatonin could serve as an auxiliary treatment for depression. Its interaction with serotonin makes it a candidate for mood regulation, and its natural sedative effects may alleviate some symptoms of depression that relate to sleep disturbances. However, it's crucial to note that more research is needed to determine the efficacy and safety of melatonin as an antidepressant.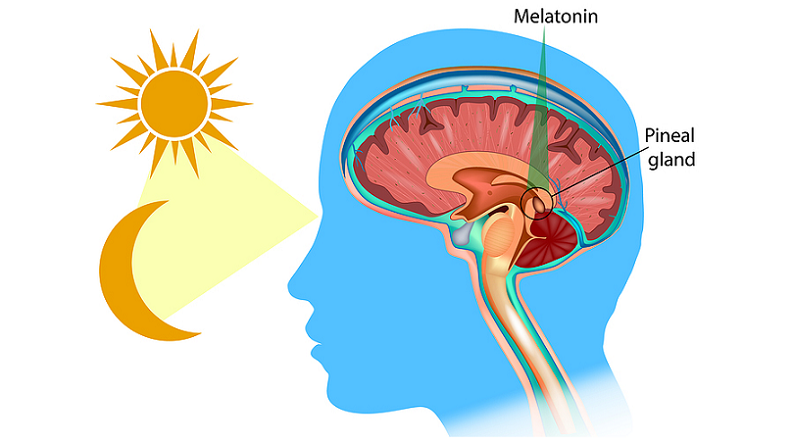 Melatonin and Cognitive Functions
So far, we've examined melatonin's roles in sleep and mood regulation, but its influence doesn't end there. The hormone also has some intriguing effects on cognitive functions such as memory, learning, and overall brain health. In this section, we will explore these facets of melatonin's physiological profile to better understand its broad range of benefits for the brain.
Memory Enhancement
Memory is an integral part of human cognition, and melatonin appears to have a role in facilitating memory processes. Research indicates that melatonin can help protect neurons from damage and death, which is crucial for maintaining memory functions. Moreover, the hormone has been shown to improve the quality of sleep, which indirectly enhances memory consolidation—the process by which short-term memories are transformed into long-term ones. These neuroprotective and sleep-enhancing functions offer a two-pronged approach to improving memory through melatonin [3].
Learning Capabilities
Closely tied to memory is the concept of learning. Melatonin's role in facilitating cognitive function extends to how we acquire and process new information. Animal studies have suggested that melatonin can promote neural plasticity—the brain's ability to reorganize itself and form new neural connections—which is crucial for learning. While research in humans is still in the early stages, the prospects of melatonin as a facilitator of learning are promising.
Neuroprotection and Brain Health
The brain is a highly complex organ, susceptible to various types of damage ranging from oxidative stress to inflammation. Melatonin exhibits strong antioxidant properties, helping to combat oxidative stress that can lead to neurodegenerative conditions like Alzheimer's and Parkinson's diseases. Furthermore, its anti-inflammatory effects contribute to a healthier brain environment, making melatonin a potential ally in long-term brain health.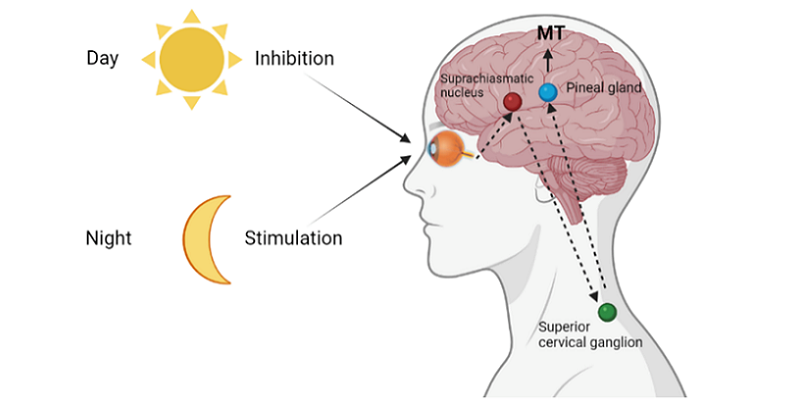 The Pineal Gland, Melatonin, and the Immune System
Having explored the influences of melatonin on sleep, mood, and cognition, it's time to turn our attention to another crucial system within our bodies: the immune system. Often overlooked in discussions surrounding the pineal gland and melatonin, the immune system actually shares an intricate relationship with this hormone.
Immune Response Modulation
Your immune system is your body's defense mechanism against pathogens, and melatonin serves as a moderator in this complex system. Research suggests that melatonin can act as an immunostimulant, enhancing the response of certain immune cells. Conversely, it can also act as an immunosuppressant under specific conditions, thereby preventing excessive immune reactions that could lead to autoimmune diseases. This dual role makes melatonin a fascinating subject for ongoing immunological research [4].
Anti-Inflammatory Properties
Inflammation is the body's natural response to injury or infection, but when it becomes chronic, it can lead to a variety of health problems. Melatonin has been shown to have potent anti-inflammatory effects. It works by inhibiting the production of pro-inflammatory cytokines, which are signaling molecules that promote inflammation. These anti-inflammatory properties suggest that melatonin could be useful in treating conditions characterized by chronic inflammation, such as rheumatoid arthritis or inflammatory bowel disease.
Implications for Aging
Aging is an inevitable process, and it comes with a decline in various physiological functions, including immune response. The pineal gland also ages, resulting in decreased melatonin production. Some researchers have proposed that this decrease in melatonin could be linked to the age-related decline in immune function. While the research is not yet conclusive, the potential for melatonin as an anti-aging agent that supports immune function is an exciting area for future exploration.
Melatonin's Role in Sexual Development and Reproduction
At this point, we've seen how the pineal gland and melatonin play significant roles in multiple systems — sleep, mood, cognition, and immune function. Yet another lesser-known but intriguing facet of this hormone's functionality is its impact on sexual development and reproduction. While research in this area is still growing, existing studies hint at the complex ways melatonin interacts with the reproductive system.
Onset of Puberty
Puberty is a critical period in human development, marked by sexual maturation and other significant physiological changes. Melatonin appears to have an inhibitory effect on sexual maturation. In mammals, increased melatonin levels have been associated with delayed onset of puberty. While the full extent of this relationship in humans is not yet entirely understood, it opens up an intriguing line of inquiry into how melatonin may influence sexual development.
Fertility and Reproductive Cycles
Melatonin is not just a sleep hormone; it also plays a role in reproductive health. It impacts both male and female fertility by affecting hormone secretion in the gonads—the testes in males and the ovaries in females. For instance, melatonin has antioxidant properties that protect sperm and egg cells from oxidative stress. Additionally, the hormone's cyclical secretion pattern aligns with menstrual cycles in females, suggesting it might play a role in fertility [5].
Reproductive Aging
Just as melatonin levels are thought to influence the aging process more broadly, there's evidence to suggest they may also be related to reproductive aging. Lower melatonin levels have been observed in postmenopausal women, and there are ongoing studies to determine whether melatonin supplementation can affect the symptoms of menopause or even extend the fertile lifespan.
The Pineal Gland and Melatonin in Aging
Aging is a complex, multi-faceted phenomenon that impacts every system in our bodies. While the pineal gland and melatonin are not immune to the effects of aging, they may also play a role in how we age.
Changes in Melatonin Production With Age
As we age, there are noticeable changes in our sleep patterns, partly because the pineal gland becomes less efficient in producing melatonin. The decrease in melatonin can contribute to problems such as insomnia and sleep fragmentation, common complaints among older adults. Understanding this relationship opens the door for potential interventions aimed at improving sleep quality in the aging population.
Implications for Sleep Quality
Given melatonin's central role in sleep regulation, it's hardly surprising that a decrease in its production can lead to diminished sleep quality as we age. Poor sleep isn't just a minor inconvenience; it's linked to a variety of health issues, from cognitive decline to increased susceptibility to illness. Therefore, understanding how melatonin levels affect sleep quality in older adults is crucial for developing targeted treatments, which could range from melatonin supplementation to light therapy.
Potential Role in Age-Related Diseases
As we've seen in previous sections, melatonin has antioxidant and anti-inflammatory properties, making it a subject of interest in the study of age-related diseases such as Alzheimer's and Parkinson's. While research is still in the early stages, there are promising indications that melatonin could play a preventative or even therapeutic role in managing these neurodegenerative conditions.
References

[1] What is the pineal gland?
[2] Physiology of the Pineal Gland and Melatonin
[3] The Role of Melatonin in the Circadian Rhythm Sleep-Wake Cycle
[4] Melatonin Is Required for the Circadian Regulation of Sleep
[5] Light, dark, and melatonin: emerging evidence for the importance of melatonin in ocular physiology