The Role of Enriched Environments in Enhancing Cognitive Abilities and Brain Health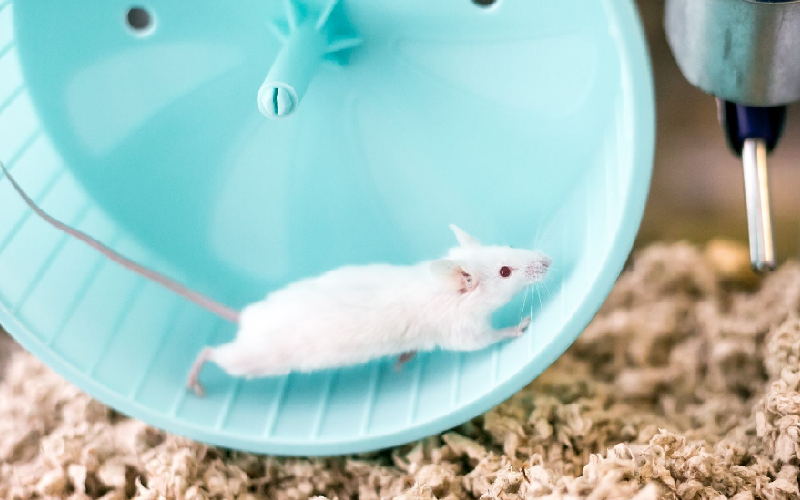 In today's fast-paced world, maintaining cognitive abilities and brain health is more important than ever. One promising approach to achieving this is through enriched environments, which have been shown to foster mental growth and development. Here we explore the science behind enriched environments, examining how they can enhance cognitive abilities, improve brain health, and ultimately, lead to more fulfilling lives.
The Science Behind Enriched Environments
An enriched environment is a setting that provides an individual with ample opportunities for physical, social, and cognitive stimulation. These environments are designed to encourage exploration, learning, and problem-solving, all of which contribute to the development and maintenance of cognitive abilities and overall brain health.
The Neuroscientific Basis for Their Effects
Here we look at the fascinating neuroscientific mechanisms underlying the benefits of enriched environments on cognitive abilities and brain health.
Neuroplasticity
Neuroplasticity is the brain's ability to reorganize and adapt itself throughout an individual's lifetime by forming new neural connections [1]. This process is essential for learning, memory, and recovery from brain injuries. Enriched environments promote neuroplasticity by providing diverse and challenging experiences that stimulate the brain and encourage the formation of new neural pathways.
Neurogenesis
Neurogenesis is the process by which new neurons are generated in the brain [2]. Although this process was once believed to occur only during development, recent research has demonstrated that it continues throughout adulthood, particularly in the hippocampus, a region critical for learning and memory. Enriched environments support neurogenesis by fostering conditions that promote the growth and survival of new neurons.
Key Elements of Enriched Environments
As we explore the concept of enriched environments, it is crucial to understand the key elements that contribute to their effectiveness in enhancing cognitive abilities and brain health.
Physical stimulation
Physical stimulation involves engaging in activities that challenge the body and encourage motor skill development. In an enriched environment, individuals have access to various physical activities that cater to their interests and abilities, such as sports, dance, or outdoor exploration. Physical stimulation not only helps maintain overall health but also has a direct impact on cognitive function and brain health [3].
Social interaction
Social interaction is a crucial component of enriched environments. Regular engagement with others, whether through family, friends, or community groups, provides opportunities for learning, emotional support, and the development of complex social skills. Social interaction has been shown to improve cognitive abilities and reduce the risk of age-related cognitive decline and dementia [4].
Cognitive challenges
Enriched environments expose individuals to cognitive challenges that encourage learning, problem-solving, and creativity. These challenges can take many forms, such as puzzles, strategy games, or artistic pursuits. By engaging in cognitively demanding tasks, individuals can strengthen their cognitive abilities and promote long-term brain health [5].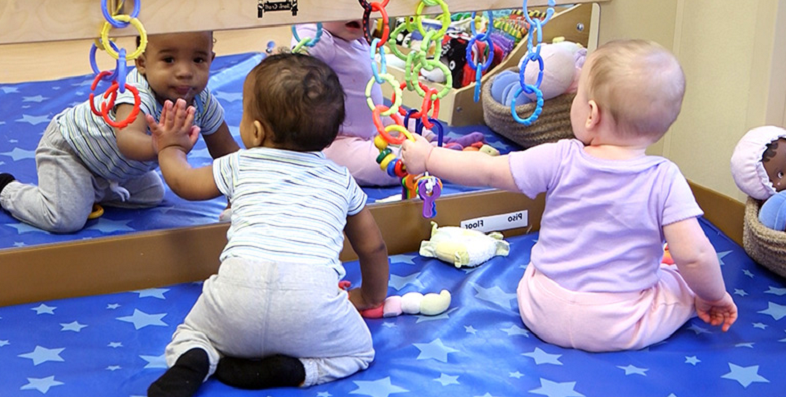 Benefits of Enriched Environments
There are numerous benefits of enriched environments on cognitive abilities and brain health. By examining the impact of these environments we can gain a deeper understanding of their importance in promoting a healthy and fulfilling life.
Enhanced Cognitive Abilities
Enriched environments have a significant impact on various aspects of cognitive abilities. Memory and learning, attention and focus, as well as problem-solving and creativity, can be enhanced through exposure to diverse experiences and challenges.
Memory and learning
Enriched environments foster the development of memory and learning by promoting neuroplasticity and neurogenesis [6]. Exposure to diverse and stimulating experiences strengthens neural connections and facilitates the formation of new ones, allowing individuals to retain information and acquire new skills more effectively.
Attention and focus
By providing opportunities for individuals to engage in challenging and engaging tasks, enriched environments help improve attention and focus. Regularly participating in activities that require sustained attention, such as puzzles or strategy games, can strengthen neural pathways associated with attention and help individuals better concentrate on complex tasks.
Problem-solving and creativity
Exposure to diverse experiences and cognitive challenges in enriched environments encourages individuals to think critically and creatively. By tackling a variety of problems and engaging in creative pursuits, individuals develop cognitive flexibility and the ability to generate novel solutions to complex problems.
Improved Brain Health
Enriched environments provide benefits in maintaining and improving brain health. Stimulating settings can help prevent cognitive decline, reduce the risk of neurodegenerative diseases, and improve emotional well-being [7].
Prevention of cognitive decline
Enriched environments have been shown to slow age-related cognitive decline and preserve cognitive abilities in older adults. By continuously engaging in physical, social, and cognitive activities, individuals can maintain their cognitive function and mitigate the effects of aging on the brain.
Reduced risk of neurodegenerative diseases
Regular participation in activities provided by enriched environments may reduce the risk of developing neurodegenerative diseases, such as Alzheimer's and Parkinson's. The combination of physical, social, and cognitive stimulation helps to maintain brain health and protect against the onset and progression of these debilitating conditions.
Improved emotional well-being
Enriched environments not only benefit cognitive abilities and brain health but also contribute to overall emotional well-being. Engaging in meaningful activities, building social connections, and successfully overcoming cognitive challenges can boost self-esteem, reduce stress, and promote feelings of happiness and fulfillment.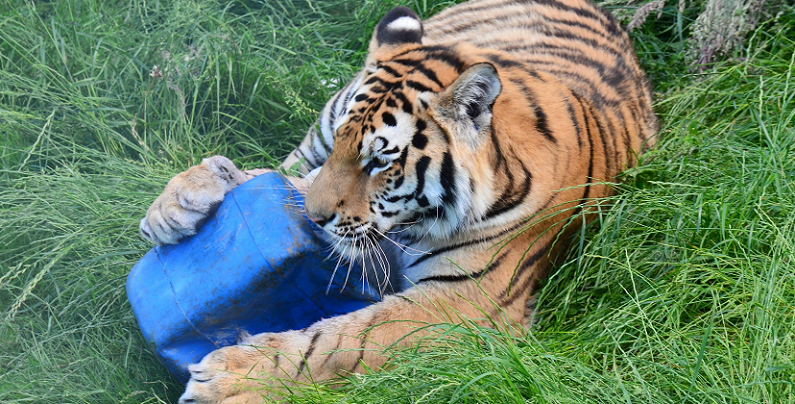 Implementing Enriched Environments Across Life Stages
It's important to realize how to effectively implement enriched environments at various stages of life, from early childhood to adulthood. By understanding the importance of play, exploration, lifelong learning, and social engagement, we can create opportunities for cognitive growth and development throughout our lives.
Early Childhood Development
Play and exploration are essential components of an enriched environment for young children. Through play, children learn to navigate their surroundings, develop motor skills, and build social connections. Providing opportunities for play and exploration, such as access to age-appropriate toys, games, and safe spaces for physical activity, can greatly enhance early childhood development.
Parents and caregivers play a vital role in creating enriched environments for children. They can foster cognitive development by engaging in activities that promote learning, such as reading together, teaching new skills, or playing educational games. Additionally, providing emotional support and encouragement can help children feel confident in their abilities and motivated to explore their environment.
Enrichment During the School Years
As children grow and enter the school system, their learning environment should continue to promote curiosity and independent learning. Teachers can create enriched environments by incorporating project-based learning, hands-on activities, and open-ended discussions into the curriculum. Additionally, fostering a positive classroom atmosphere that values exploration and collaboration can help students develop a love for learning.
Extracurricular activities and clubs are crucial for providing opportunities for cognitive and social development outside of the classroom. By participating in activities such as sports, music, drama, or academic clubs, students can develop new skills, build friendships, and discover their passions. Encouraging students to get involved in extracurricular activities can greatly enhance their overall school experience.
Maintaining Enrichment in Adulthood
Continuing to engage in learning and skill development throughout adulthood is essential for maintaining cognitive abilities and brain health. Adults can seek out opportunities for learning by taking classes, attending workshops, or pursuing new hobbies. By challenging themselves to acquire new knowledge and skills, adults can maintain cognitive flexibility and prevent cognitive decline.
Social engagement and hobbies play a crucial role in promoting cognitive health in adulthood. By participating in social activities, such as joining clubs or community groups, adults can maintain strong social connections and reduce the risk of age-related cognitive decline. Additionally, pursuing hobbies that provide cognitive challenges, such as learning a musical instrument or solving puzzles, can help keep the brain sharp and agile.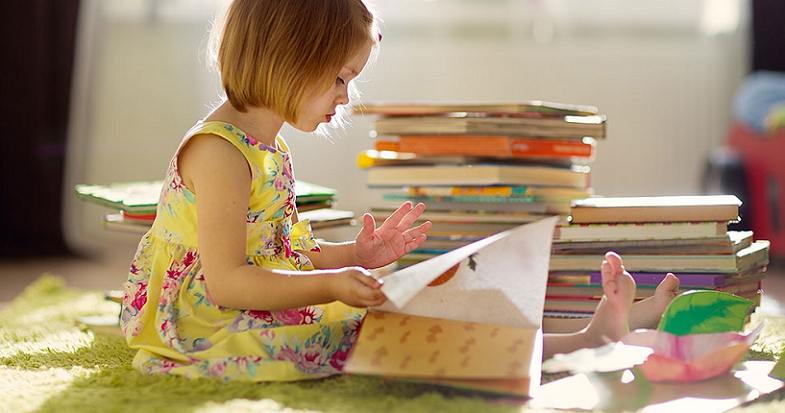 Creating Enriched Environments at Home
Creating an enriched environment at home is crucial for promoting cognitive growth and development, as well as emotional well-being.
Setting Up Stimulating Spaces
Creating a learning-friendly home environment is crucial for promoting cognitive growth and development in children and adults alike. This can be achieved by incorporating elements such as books, educational games, and puzzles into the living space. Additionally, incorporating natural light, comfortable seating, and ergonomic workspaces can make learning and work more comfortable and productive.
Incorporating nature and physical activity into the home environment is beneficial for both physical and mental health. Adding indoor plants, nature-inspired decor, or even a small garden can provide a calming atmosphere and promote a sense of connection to the natural world. Additionally, creating spaces for physical activity, such as a home gym or a designated area for yoga, can encourage regular exercise and reduce stress.
Encouraging Cognitive Challenges
Engaging in puzzles, games, and problem-solving activities can be an enjoyable and effective way to promote cognitive growth and development. Activities such as jigsaw puzzles, crossword puzzles, and board games can help improve memory, attention, and problem-solving skills. Additionally, engaging in creative activities such as painting or playing music can enhance cognitive flexibility and promote emotional well-being [8].
Creative pursuits such as art, music, and writing can be effective ways to promote cognitive growth and development. These activities can provide an outlet for self-expression, encourage innovation and creativity, and enhance emotional well-being. Incorporating creative pursuits into the home environment can be as simple as setting up a designated art or music area or providing access to supplies for writing or crafting.
Fostering Social Interaction
Building strong family relationships is crucial for promoting cognitive and emotional development in children and adults. Encouraging regular family activities, such as family dinners, game nights, or outings, can provide opportunities for social connection and enhance emotional well-being. Additionally, creating a positive and supportive family atmosphere can help promote cognitive and emotional growth and development.
Organizing group activities and events, such as book clubs, game nights, or potlucks, can provide opportunities for social connection and cognitive stimulation. These activities can also help build strong community relationships and enhance overall well-being. Hosting these events at home can be a simple and effective way to create an enriched environment that promotes cognitive and emotional development.
References

[1] What is neuroplasticity? The power to change your mind
[2] What is neurogenesis?
[3] Effects of Physical Exercise on Cognitive Functioning and Wellbeing: Biological and Psychological Benefits
[4] Protecting against cognitive decline
[5] Activity Engagement and Cognitive Performance Amongst Older Adults
[6] TDCS: The Potential of Transcranial Direct Current Stimulation for Cognitive Enhancement
[7] Does physical activity prevent cognitive decline and dementia?: A systematic review and meta-analysis of longitudinal studies
[8] 4 reasons craft is good for your mental health