Knee Health: A Predictor of Neural Connectivity?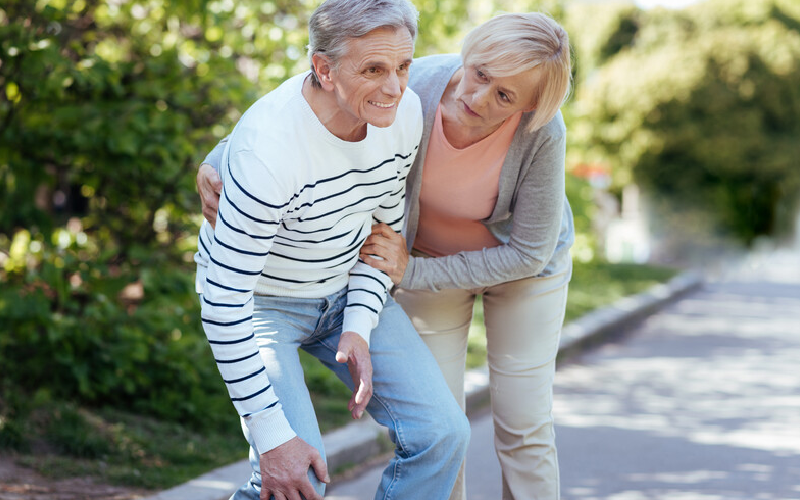 When we think of cognitive health, the brain instantly becomes the focal point. We delve into the intricate world of neurons, neurotransmitters, and nootropics to optimize our mental prowess. However, an unexpected area of our body might be holding clues about the state of our neural connectivity: our knees. The knee, a critical joint pivotal for movement and stability, might have more to do with our brain's health than we previously thought.
Introduction to Knee Health and Cognitive Health
The world of cognitive health is as fascinating as it is vast. For most of us, the brain remains a complex enigma, with its billions of neurons intricately interwoven, dictating everything from our emotions to our motor skills. But while nootropics and other brain-boosting measures gain prominence in our quest for mental sharpness, there's an emerging field of study hinting at a seemingly unlikely connection. Could our knee health be a surprising barometer for the state of our brain's connectivity?
Overview of Nootropics and Cognitive Health
Nootropics, commonly known as 'smart drugs' or cognitive enhancers, have gained significant traction over the years for their potential to optimize brain functions. They range from natural supplements like Ginkgo biloba and Bacopa monnieri to prescription drugs like Modafinil and Adderall. The primary goal? To enhance memory, creativity, and overall cognitive agility. With an aging global population and a heightened interest in cognitive longevity, nootropics represent the forefront of a movement towards better brain health.
The Unexpected Link: Knee Health and Brain Function
Most would regard the knees simply as joints pivotal for movement – the hinges that support our mobility. But recent research suggests that there's more to the story. There's a burgeoning body of evidence that the state of our knees might hold some predictive power about the wellness of our neural pathways. It's a discovery that pushes us to rethink our holistic health approaches and to consider the interconnectedness of our body systems.
Understanding Neural Connectivity
Our brain, with its dense network of neurons, remains one of the most complex structures in the known universe. At the heart of its intricate functions is the concept of neural connectivity. This web of interconnected pathways dictates everything from our most profound thoughts to our instinctual reactions. But what exactly is neural connectivity, and why is it of paramount importance to our cognitive health?
Definition and Significance of Neural Connectivity
Neural connectivity refers to the pattern of connections between neurons, or nerve cells, in the brain. These connections can be structural, based on physical links like synapses, or functional, based on correlated activity between different brain regions. Think of it as the intricate wiring of a supercomputer, where the quality and efficiency of connections determine the system's overall performance [1].
The significance of robust neural connectivity cannot be overstated. A well-connected brain often translates to improved cognitive functions, such as better memory retention, quicker information processing, and enhanced problem-solving capabilities. On the flip side, disrupted or weak connectivity patterns can be associated with various neurological and psychological disorders, including Alzheimer's disease, depression, and autism.
How Neural Connectivity Impacts Cognitive Functions
It's tempting to think of the brain as a static organ, but it's continually evolving, shaped by our experiences, environment, and even our physical health. This dynamic nature is encapsulated in the principle of neuroplasticity – the brain's ability to reorganize itself, forming new neural connections throughout life.
A brain with robust connectivity is adept at creating and strengthening these connections, making learning new skills or adapting to new environments more efficient. Moreover, when we're faced with cognitive challenges, such as solving a puzzle or making a decision under pressure, the speed and quality of communication between different brain regions become crucial. A well-wired brain can access and integrate information more effectively, leading to optimal cognitive performance.
Conversely, compromised neural connectivity can manifest in various ways. It might take the form of forgetfulness, challenges in concentrating, or difficulty in picking up new tasks. In more severe cases, as seen in some neurodegenerative conditions, disrupted neural pathways can lead to profound cognitive impairments [2].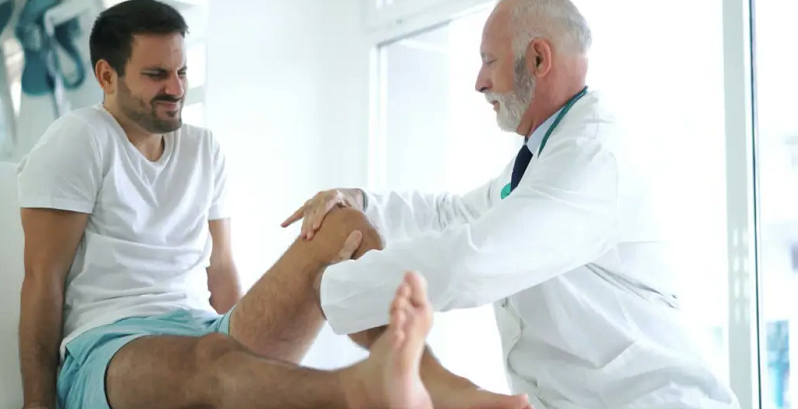 The Role of the Knees in Overall Health
As we transition from the labyrinth of neural pathways to the biomechanical wonders of the human body, the knee stands out as a marvel of engineering and design. These seemingly simple joints not only bear our body weight but also play a significant role in our overall well-being. It's a testament to the knee's importance that its health can ripple through various systems in our body.
Anatomy and Functionality of the Knee
The knee, often hailed as the largest and most complex joint in the body, is a masterpiece of biological engineering. It comprises bones (the femur, tibia, and patella), cartilage, ligaments, tendons, and fluid-filled sacs called bursae. Together, these components allow for a wide range of movements, from walking and running to squatting and jumping.
Beyond mere mobility, the knee plays a pivotal role in maintaining balance and stability. Its unique design allows it to absorb significant amounts of shock, protecting the body, especially the spine, from the impacts of daily activities. Thus, a healthy knee is foundational not just for movement but also for the overall structural integrity of the body [3].
The Systemic Effects of Knee Health on the Body
Often, we compartmentalize our body's health, treating each system or organ in isolation. However, the interconnected nature of our biology means that a disturbance in one area can resonate throughout the entire system.
Impact on Physical Activity
Knee problems, whether due to injury, wear and tear, or inflammation, can severely limit one's ability to engage in regular physical activity. Sedentary lifestyles, as numerous studies have pointed out, can lead to a plethora of health issues, from cardiovascular diseases to metabolic disorders.
Influence on Posture and Spinal Health
An unhealthy knee can alter our posture. Compensating for knee pain or instability can place undue stress on the spine, potentially leading to chronic back pain and other musculoskeletal problems.
Mental and Emotional Impacts
Chronic knee issues can take a toll on mental health. The pain and reduced mobility can lead to feelings of frustration, anxiety, and even depression. Moreover, as we'll explore later, there's emerging evidence linking knee health directly to cognitive functions and brain health.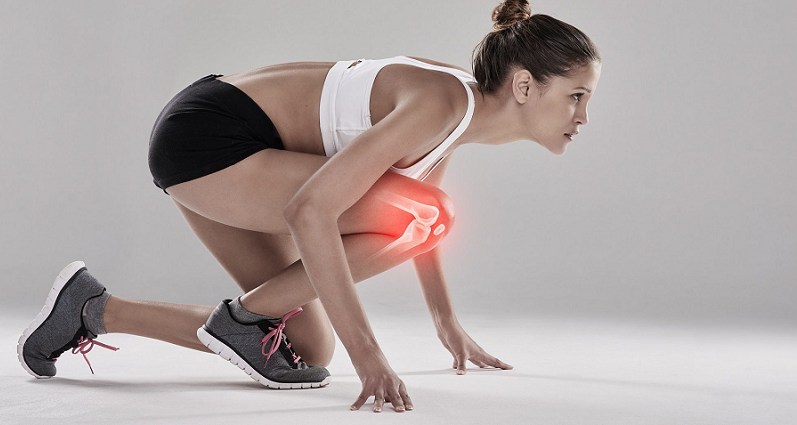 Scientific Studies Linking Knee Health to Neural Connectivity
The idea that the health of our knees could be intertwined with the well-being of our brain might seem far-fetched at first glance. Yet, in the realm of scientific inquiry, seemingly disparate connections often emerge, broadening our understanding of human health.
Summary of Relevant Research Findings
Over the past few years, a series of studies have hinted at the possibility that knee health might have implications beyond just mobility and pain. Here are some notable findings.
Physical Activity and Brain Health
Multiple studies have consistently shown that regular physical activity, which heavily relies on healthy knees, can boost brain health. Exercise enhances neuroplasticity, promotes the release of neurotrophic factors (molecules that support neuron growth and survival), and can even stimulate the growth of new neurons in certain brain regions [4].
Inflammation and Cognitive Decline
Chronic inflammation, which can be a consequence of osteoarthritis in the knees, has been linked to cognitive decline. Researchers have observed that individuals with chronic inflammatory conditions often show reduced neural connectivity and are at a higher risk of neurodegenerative diseases.
Pain and Brain Structure
Chronic knee pain has been associated with changes in brain structure and function. Specifically, some studies suggest that persistent pain can lead to reduced gray matter in brain regions related to pain processing, cognition, and emotion.
Potential Mechanisms Behind the Connection
While the above findings are illuminating, the underlying mechanisms connecting knee health to neural connectivity warrant further exploration.
Influence of Physical Activity and Mobility
At its core, a healthy knee facilitates mobility. Mobility, in turn, ensures that we remain physically active. As previously mentioned, exercise plays a vital role in enhancing neural connectivity, fostering neuroplasticity, and even boosting mood through the release of endorphins [5].
Role of Inflammatory Processes
Inflammation is the body's double-edged sword. While it's essential for healing and fighting off infections, chronic inflammation can be detrimental. In the context of knee health, conditions like osteoarthritis can lead to sustained inflammation, which, when systemic, might affect brain health. Inflammatory molecules can cross the blood-brain barrier, potentially disrupting neural pathways and impairing cognitive function.
The Impact of Pain on Cognitive Functions
Chronic pain, often a byproduct of knee ailments, can be mentally exhausting. It can divert cognitive resources, leading to difficulties in concentration and memory. Moreover, pain can induce stress, which releases cortisol – a hormone that, in high levels, can be neurotoxic and detrimental to neural connectivity.
References

[1] Structural and functional brain changes in people with knee osteoarthritis
[2] Could Your Knee Pain Alter Your Brain Function?
[3] Modulation of Brain Network Topological Properties in Knee Osteoarthritis
[4] Brain Network Functional Connectivity Clinical Relevance and Predictive Diagnostic Models in Anterior Knee Pain Patients
[5] New research: How a knee injury alters your brain