The Mysterious Correlation Between Varicose Veins and Brain Fog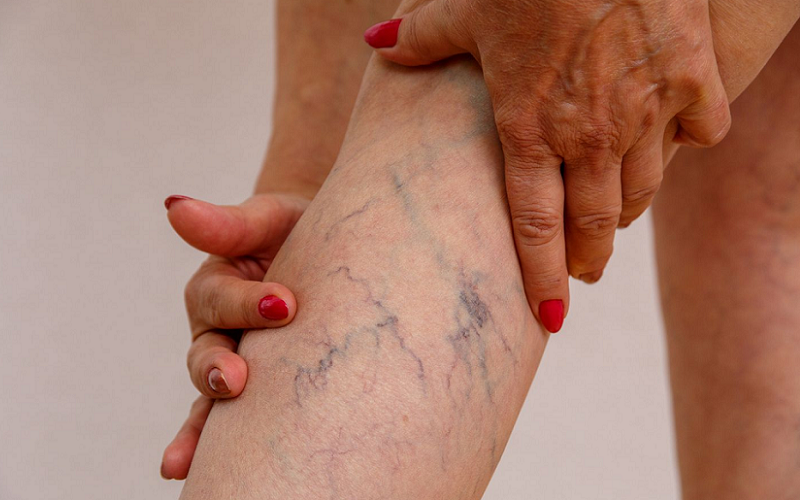 When we think of varicose veins, bulging, twisted veins typically visible on the legs and feet come to mind. Brain fog, on the other hand, brings forth images of forgetfulness, confusion, and a general haze over one's cognitive abilities. At first glance, these two conditions seem worlds apart, linked only by their negative impact on one's well-being. But what if there was more to this story? Recent investigations have hinted at a perplexing connection between these seemingly unrelated ailments.
The Connection Between Brain and Vascular Health
In the vast web of human biology, each system intricately connects with the others, establishing a harmonious balance that maintains our well-being. Among these connections, the relationship between our brain and vascular system stands out as particularly significant. Understanding this relationship is crucial to unravelling the mysterious link between varicose veins and brain fog.
Overview of Vascular System's Role in Cognitive Function
The vascular system, comprising arteries, veins, and capillaries, serves as the body's transportation highway, carrying vital nutrients and oxygen to every cell. For the brain, this transportation system is especially crucial. Cognitive functions, from basic tasks like memory recall to complex problem-solving, rely on a constant supply of oxygen-rich blood. Interruptions or reductions in this flow, even for brief periods, can have immediate and lasting impacts on brain function.
How Blood Flow Affects the Brain
Every second of our existence, our brain demands nearly 20% of our body's total oxygen supply, despite only making up about 2% of our total body weight. This high demand underscores the brain's sensitivity to changes in blood flow. When vessels are healthy and unobstructed, they effectively deliver the required oxygen and nutrients, ensuring optimal brain performance.
However, issues arise when blood flow becomes compromised. This can occur for various reasons, including the formation of clots, atherosclerosis (hardening of the arteries), and, interestingly, conditions like varicose veins. When blood doesn't flow as efficiently as it should, certain regions of the brain might receive inadequate oxygen and nutrients. Over time, these deficiencies can manifest as cognitive disturbances, one of which is brain fog.
Current Research on Varicose Veins and Brain Fog
The medical community continually evolves its understanding of the human body, thanks to ongoing research. The connection between varicose veins and brain fog, though intriguing, is a relatively new area of exploration.
Historical Overview of Research
The journey to understand the link between varicose veins and brain fog began several decades ago. Initially, research focused on each condition separately. While the causes and complications of varicose veins were studied in relation to vascular health, brain fog was often approached from a neurological perspective, exploring conditions such as chronic fatigue syndrome or fibromyalgia. It wasn't until researchers started observing overlapping symptoms in patients from both groups that the potential connection began to emerge [1].
Key Findings
Potential Causes of Brain Fog in Patients with Varicose Veins
One prominent theory suggests that chronic venous insufficiency (CVI), commonly seen in varicose vein patients, might contribute to brain fog. CVI occurs when leg veins fail to pump blood back to the heart efficiently. This inefficiency might lead to decreased oxygenation in the blood, which, when circulated to the brain, can result in cognitive symptoms.
Furthermore, inflammation, commonly associated with varicose veins, might play a role. Inflammatory markers have been noted in the bloodstream of patients with varicose veins, and inflammation is known to impact brain function negatively.
Prevalence of Brain Fog Symptoms in Varicose Vein Patients
Several studies have explored the prevalence of cognitive symptoms among patients with varicose veins. In one study, researchers found that a significant portion of participants with varicose veins reported cognitive disturbances, with brain fog being the most commonly cited symptom. These findings hint at a potential relationship, though the exact cause-and-effect mechanism remains under investigation.
Limitations and Gaps in Research
Like all emerging fields of study, the research connecting varicose veins and brain fog has its limitations. Most studies are observational in nature, which means they can identify correlations but cannot firmly establish causation. Furthermore, many other factors, such as lifestyle choices, other health conditions, and medications, can influence the onset of brain fog, making it challenging to isolate varicose veins as the sole contributor [2].
Additionally, the definition and measurement of "brain fog" can vary across studies, leading to potential inconsistencies in findings. Standardizing these definitions and measurements could greatly enhance the validity and comparability of future research.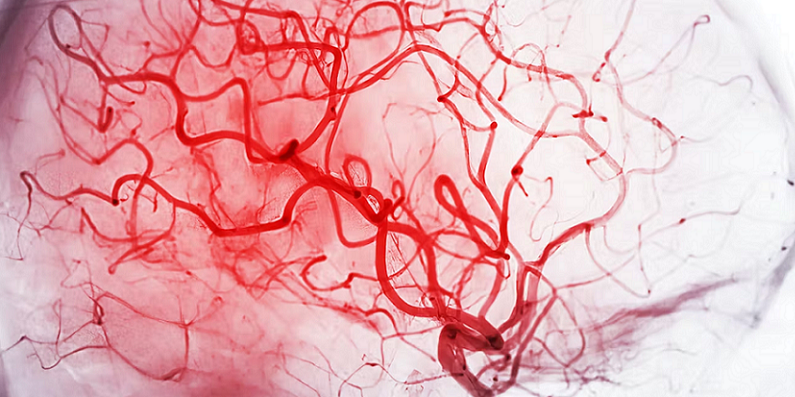 The Role of Oxygen and Nutrient Supply to the Brain
At the heart of many physiological processes in our body lies the crucial tandem of oxygen and nutrient supply. Our cells, the foundational blocks of life, are fueled by the oxygen we breathe and the nutrients we consume. The brain, a veritable powerhouse of activity, is particularly reliant on this supply for its function.
Importance of Adequate Oxygen Supply to the Brain
The brain, despite its relatively small size compared to the rest of the body, is a voracious consumer of oxygen. This oxygen feeds the billions of neurons, ensuring they function optimally and communicate seamlessly. Without a consistent and rich supply, the brain begins to falter. Cognitive functions, from basic recall to intricate problem-solving, can be impaired, leading to symptoms that are collectively referred to as "brain fog."
How Varicose Veins Can Impact Blood Flow
Reduced Oxygen and Nutrient Transport
Varicose veins, characterized by weakened valves and vessel walls, can hinder the effective transportation of blood. While they primarily manifest in the legs, the implications of their presence ripple throughout the body. Blood pooled in these veins is not efficiently returned to the heart, leading to potential oxygen deprivation in the circulated blood. When this less oxygen-rich blood reaches the brain, neurons might not receive the oxygen levels they are accustomed to, which can hamper their activity.
Potential Build-up of Toxins
Alongside oxygen and nutrient transport, the vascular system also plays a pivotal role in removing waste products and toxins from our cells. In cases of venous insufficiency, as seen with varicose veins, there's a risk of these toxins accumulating. The brain is particularly sensitive to toxin buildup. When waste products aren't efficiently cleared, they can interfere with neural function, further contributing to cognitive disturbances like brain fog [3].
Implications for Cognitive Health
The combined effects of reduced oxygen and nutrient delivery, coupled with potential toxin build-up, can spell trouble for brain health. Over time, these factors might lead to chronic cognitive symptoms, making daily tasks challenging and affecting overall quality of life. While varicose veins might seem like a distant concern for brain health on the surface, their potential systemic impacts highlight the intricate interconnectedness of our body's systems.
Potential Mechanisms Linking Varicose Veins to Brain Fog
The exploration into the mysterious connection between varicose veins and brain fog brings forth a series of mechanisms that might serve as the bridge linking these two seemingly disparate conditions.
Inflammation and Its Effects on the Brain
Inflammation, our body's defense mechanism against harm, can sometimes be a double-edged sword. While it plays a pivotal role in healing and protecting our body, chronic inflammation can have detrimental effects.
Varicose veins often come hand in hand with inflammation. The impaired blood flow and resulting stress on the vascular system can trigger inflammatory responses. But what does this mean for our brain?
Research has increasingly shown that systemic inflammation, where the entire body is in a state of heightened immune response, can negatively impact brain function. Inflammatory molecules can cross the blood-brain barrier, causing local inflammation in the brain itself. This can disrupt neural signaling and lead to cognitive symptoms like brain fog [4].
Hormonal Imbalances and Varicose Veins
The human body operates under a delicate balance of hormones, which serve as messengers coordinating numerous physiological processes. Varicose veins, particularly in more severe cases, can influence the hormonal milieu.
For instance, studies suggest that certain venous disorders can impact levels of cortisol, the "stress hormone." Elevated or prolonged exposure to cortisol can have a range of effects on the body, including impaired cognitive function. This altered hormonal state, induced by the presence of varicose veins, might play a role in the onset or exacerbation of brain fog symptoms.
Stress and its Potential Role
Physical Stress on the Body from Varicose Veins
Varicose veins, by virtue of impairing normal blood flow, place physical stress on the body. This isn't merely about the visible bulging veins; it's about the internal pressures and changes they cause. When the body is under any form of chronic physical stress, resources are diverted, which can lead to fatigue, lowered immune response, and yes, cognitive disturbances [5].
Psychological Stress from Living with Varicose Veins
Beyond the physical, there's a psychological dimension to consider. Living with varicose veins, especially when accompanied by pain or visible skin changes, can lead to emotional stress. Concerns about appearance, coupled with the discomfort or pain they might cause, can lead to anxiety or even depressive symptoms. Chronic psychological stress is a known factor that can contribute to cognitive difficulties, including brain fog.
References

[1] Varicose Veins: Causes, Symptoms and Treatment
[2] Risk of new onset major depressive disorder among patients with varicose veins
[3] Increased Incident Alzheimer's Disease among Individuals with Varicose Veins
[4] Varicose Veins
[5] What to Know About Varicose Veins