Neurovascular Units (NVUs): The Brain's Intimate Relationship Between Neurons and Blood Vessels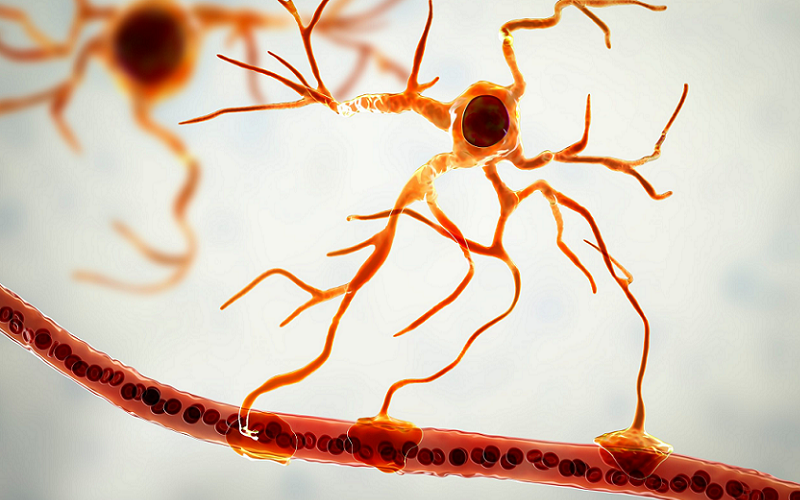 In the intricate tapestry of the brain, where billions of neurons fire signals and orchestrate the symphony of our thoughts, emotions, and memories, there lies an unsung hero: the neurovascular unit (NVU). This pivotal entity represents a delicate dance between the brain's neurons and its blood vessels, ensuring that every neural spark is fueled and maintained. Understanding the NVU is not just a matter of appreciating brain anatomy, but also of unraveling mysteries related to cognition, brain health, and even potential treatments for brain diseases.
What are Neurovascular Units (NVUs)?
The marvel of the human brain lies not only in its myriad of neurons but also in the complex structures that support and sustain these neurons. One such vital structure is the neurovascular unit (NVU). But what exactly is an NVU, and how do its various components function in unison?
Definition and Basic Structure of NVUs
At its core, the NVU is a functional and structural unit that ensures a healthy environment for neurons. This unit regulates the blood-brain barrier and facilitates the exchange of essential elements between the blood and the brain.
Components: Neurons, Astrocytes, Pericytes, and Endothelial Cells
The NVU is composed of multiple cell types, each playing a unique role:
Neurons are the primary signaling cells, processing and transmitting information.
Astrocytes, star-shaped glial cells, aid in maintaining the external environment for neurons. They play a role in nutrient supply, ion balance, and neurotransmitter functions.
Pericytes are vital for maintaining the blood-brain barrier, controlling blood flow, and ensuring vessel stability.
Endothelial cells line the blood vessels, forming a barrier and regulating substance exchange between the blood and the brain.
How These Components Interact
The NVU is a testament to nature's intricate design. Neurons communicate their metabolic needs to blood vessels, mainly through astrocytes. These astrocytes, in turn, relay signals to the endothelial cells and pericytes, ensuring that the necessary nutrients and oxygen reach the neurons. Additionally, waste products from neuronal activity are efficiently removed, ensuring the optimal environment for neural function [1].
Evolutionary Perspective of NVUs
Peeling back the layers of evolutionary history can provide insights into why such a sophisticated system like the NVU evolved in the first place.
Why NVUs Might Have Evolved
As multicellular organisms evolved and developed complex organ systems, the brain's increasing size and functional capabilities demanded a specialized system to manage its metabolic needs. The NVU likely evolved as an adaptive mechanism to efficiently cater to the brain's increasing energy demands, ensuring precise regulation of its internal environment amidst the changing external conditions.
Importance in Higher Cognitive Functions
The evolution of the NVU coincides with the emergence of higher cognitive functions in advanced organisms. A tightly regulated environment, facilitated by the NVU, ensures optimal neural signaling. This efficient system may have paved the way for advanced cognitive processes, such as problem-solving, abstract thinking, and memory storage, that distinguish humans and certain animals from other species.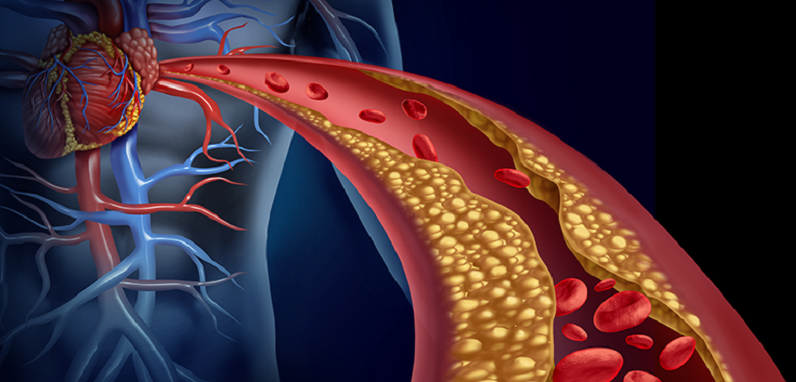 Relationship Between Neurons and Blood Vessels
Just as a grand orchestra relies on the harmonious relationship between various instruments, the brain relies on the intricate interplay between neurons and blood vessels. This relationship, orchestrated primarily by the neurovascular unit (NVU), is paramount to the brain's efficient functioning.
How Neurons Rely on Blood Vessels
The essence of the brain's function lies in the continuous electrical and chemical signaling of neurons. But these processes are energetically expensive, necessitating a reliable supply system to fuel them [2].
Oxygen and Nutrient Transport
Neurons, being highly metabolically active cells, require a steady stream of oxygen and nutrients. Blood vessels rise to the occasion by delivering oxygen-rich blood from the heart to the brain. Essential nutrients like glucose, amino acids, and fatty acids are transported to neurons, ensuring they have the energy and building blocks necessary for optimal function.
Removal of Waste Products
As neurons fire and process information, they inevitably produce waste products. Accumulation of such wastes can be toxic and detrimental to neuronal health. Blood vessels play a pivotal role here. Acting like a waste management system, they swiftly carry away metabolic by-products and excess neurotransmitters, ensuring a clean and conducive environment for neuronal activities.
The Role of Blood Vessels in Neuron Signaling
Beyond merely being passive supply channels, blood vessels are active participants in the brain's intricate signaling network.
Modulating Cerebral Blood Flow in Response to Neural Activity
When a particular region of the brain becomes more active (like when we think hard about a problem or experience strong emotions), neurons in that area require more oxygen and nutrients. Blood vessels respond to this demand by dilating to increase blood flow, a phenomenon known as neurovascular coupling. This dynamic adjustment ensures that active neurons receive the resources they need promptly.
The Blood-Brain Barrier and its Selective Permeability
One of the marvels of the NVU is the blood-brain barrier (BBB). Formed by tight junctions between endothelial cells and supported by astrocytes and pericytes, the BBB acts as a gatekeeper. While it allows essential nutrients to pass through to the neurons, it restricts the entry of harmful substances, ensuring the brain's delicate environment remains undisturbed [3].
Importance of NVUs in Brain Health
The neurovascular unit (NVU) is not just a biological marvel of intricacy; it plays a pivotal role in the overall health and vitality of our brain. To truly grasp the essence of our cognitive wellness and potential vulnerabilities, one must understand the significance of the NVU's operations.
Role in Brain Diseases
Brain diseases, ranging from degenerative disorders to acute events, have deep-seated connections with the health and functionality of the NVU. Its pivotal role means that any disturbance can have widespread implications.
Neurodegenerative Diseases: Alzheimer's, Parkinson's
Neurodegenerative diseases like Alzheimer's and Parkinson's have devastating effects on the brain's structure and function. Emerging research suggests that alterations and dysfunctions within the NVU could be central to these conditions. For instance:
In Alzheimer's disease, impaired NVU function might lead to decreased clearance of beta-amyloid proteins, leading to plaque formation and subsequent neuronal damage.
Parkinson's disease, characterized by the loss of dopamine-producing neurons, might also see its onset and progression influenced by NVU dysfunctions, affecting nutrient supply and waste removal.
Stroke and its Implications on NVU
Stroke, an acute interruption of blood flow to the brain, either due to a clot (ischemic stroke) or a burst vessel (hemorrhagic stroke), has immediate and profound effects on the NVU. The aftermath of a stroke can lead to:
Breakdown of the blood-brain barrier, leading to swelling and further damage.
Impaired neurovascular coupling, affecting the brain's ability to regulate blood flow based on neural activity.
NVUs in Brain Repair and Regeneration
Though the brain has limited regenerative capabilities, the NVU plays a role in the processes that do occur, hinting at potential therapeutic avenues.
Angiogenesis and Neurogenesis
After injuries like a stroke, the brain's reparative mechanisms kick in. The NVU plays a role in angiogenesis, the formation of new blood vessels, ensuring that healing brain tissue receives adequate nutrients. Furthermore, the NVU's components, particularly astrocytes, support neurogenesis – the birth of new neurons – especially in specific brain regions like the hippocampus [4].
Potential for Therapeutic Interventions
Understanding the NVU's role in repair and regeneration opens doors to potential therapeutic interventions. By targeting and enhancing the NVU's reparative processes, future treatments might promote recovery from brain injuries or slow the progression of neurodegenerative diseases.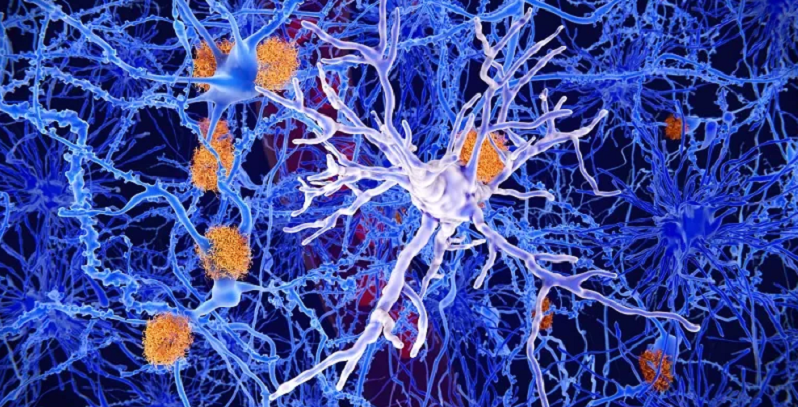 Factors Influencing the Health of NVUs
The health and function of the neurovascular units (NVU) are dynamic, influenced by a myriad of factors. Some are external and modifiable, while others are intrinsic to our biology. Understanding these influencers can empower us to nurture our NVUs, optimizing brain health throughout our lives.
External Influences
Our external environment and lifestyle choices hold substantial sway over the health of the NVU. By recognizing and addressing these, we can harness greater control over our brain health [5].
Diet and Nutrition
Just as the quality of fuel impacts the performance of a car, our dietary choices influence NVU health:
Nutrients such as omega-3 fatty acids, antioxidants, and vitamins play pivotal roles in supporting NVU function, ensuring optimal blood-brain barrier integrity and neuron support.
Conversely, diets high in saturated fats, sugars, and processed foods can impair NVU function, potentially leading to inflammatory responses and compromised blood-brain barrier functionality.
Physical Activity
Exercise is a boon for the brain, and the NVUs are no exception:
Regular physical activity promotes robust blood flow, ensuring NVUs remain nourished and functional.
Exercise-induced release of growth factors can further bolster NVU health, supporting the integrity of the blood-brain barrier and promoting neurovascular coupling.
Environmental Toxins and Stressors
Our surroundings can harbor potential threats to NVU health:
Exposure to environmental toxins, like heavy metals or pollutants, can compromise NVU function and disrupt the delicate balance of the blood-brain barrier.
Chronic stress, often an outcome of our modern lifestyles, can induce inflammatory responses, negatively impacting NVU health and increasing the risk of related neurological conditions.
Genetic and Biological Factors
While we can modulate external influences, certain inherent factors also play a role in determining NVU health.
Hereditary Conditions Affecting NVUs
Genetics can be both a blessing and a challenge:
Some individuals might possess genetic predispositions that enhance NVU resilience and function.
Conversely, others might inherit genes that make them more susceptible to NVU dysfunctions, potentially leading to early-onset neurodegenerative conditions or heightened sensitivity to environmental toxins.
Aging and NVU Health
As with many biological processes, aging has implications for NVU function:
Over time, there's a natural wear and tear on the NVU, potentially leading to a decrease in blood-brain barrier efficiency and altered neurovascular coupling.
However, with a proactive approach, focusing on a healthy lifestyle and timely interventions, the adverse effects of aging on the NVU can be minimized.
References

[1] The Ever-Evolving Concept of the Neurovascular Unit
[2] The neurovascular unit in brain function and disease
[3] Exploring the function of a neurovascular unit and its therapeutic application in neurological diseases
[4] Harnessing vascular stem cells to grow and protect the human brain
[5] Oxidative Stress and the Neurovascular Unit