The Mystery of the Fusiform Gyrus: Faces, Words, and More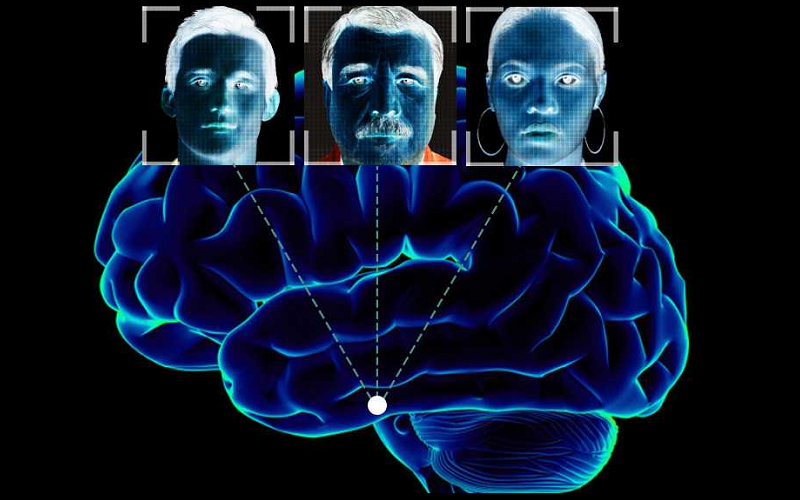 Imagine navigating a world where every face looks like an unrecognizable blur, where the simple act of reading feels like deciphering an unknown script. For those with certain cognitive impairments, this bewildering experience is a part of daily life. It underscores the importance of understanding the brain's anatomy for our cognitive health. The brain is a marvelously intricate network, hosting various specialized regions that contribute to our unique human experience. One such intriguing area is the Fusiform Gyrus — a piece in the puzzle of the brain that plays a critical role in how we perceive faces, recognize words, and much more.
What Is the Fusiform Gyrus?
The Fusiform Gyrus is a part of the cerebral cortex that has been identified as having specialized functions in high-level visual processing. The term "fusiform" derives from its spindle-like shape ("fusus" meaning spindle and "formis" meaning shape). The gyrus is a ridge on the cerebral cortex and is part of the complex folded design of the brain that allows for greater surface area and consequently, higher cognitive functioning.
Anatomical Location of the Fusiform Gyrus
Before we can truly understand its function, it's useful to know where the Fusiform Gyrus resides within the complex geography of the brain.
Temporal Lobe
The Fusiform Gyrus is primarily located in the temporal lobe, which is the region of the brain associated with processing auditory information and is crucial for the processing of semantics in both speech and vision. The temporal lobe also plays a role in the formation of explicit memory.
Near Occipital Lobe
Additionally, the Fusiform Gyrus borders the occipital lobe at the back of the brain, which is the region primarily responsible for visual processing. This strategic location places the Fusiform Gyrus at the intersection of auditory and visual processing, thereby making it essential for multiple high-level cognitive functions.
Basic Structure of the Fusiform Gyrus
Understanding the basic structure of the Fusiform Gyrus can give us some insights into its specialized functions.
Grey Matter
The Fusiform Gyrus is made up of grey matter, which contains the cell bodies of neurons. Grey matter is crucial for processing information in the brain, as it involves regions responsible for muscle control and sensory perception, including seeing and hearing, memory, emotions, speech, decision-making, and self-control [1].
White Matter
Beneath the layer of grey matter, there is also white matter that connects the Fusiform Gyrus to other regions of the brain. White matter is made up of axons, which are like the "highways" that allow for fast communication between different brain regions. This connectivity is critical for the Fusiform Gyrus to perform its unique functions effectively.
Fusiform Gyrus General Function in the Brain
In general terms, the Fusiform Gyrus is known to be responsible for high-level visual processing tasks. These include, but are not limited to, facial recognition, reading, and even attributing emotions or understanding social cues from visual information. Its role, however, is not just limited to visual processing, as we will see in later sections about its multi-functional capacities.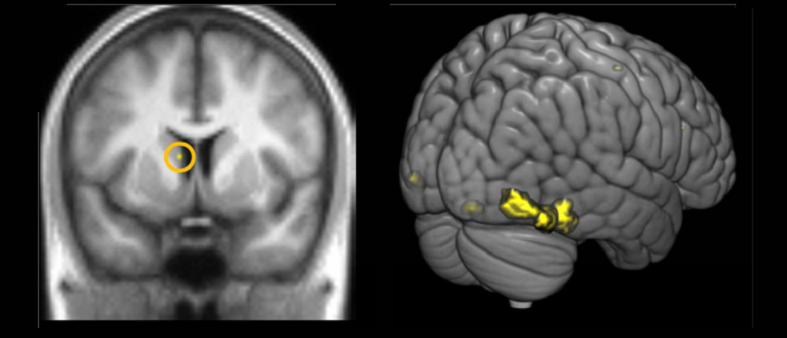 Historical Perspective of the Fusiform Gyrus
Understanding the historical context of the Fusiform Gyrus will not only give us a rich backdrop for its current scientific status but will also highlight the milestones that have helped researchers and medical professionals gain deeper insights into its functions.
Early Studies and Discoveries
The study of the Fusiform Gyrus didn't happen in isolation; it has its roots in the broader history of neuroscience and psychology. Early anatomists and neurologists in the 19th and early 20th centuries began by mapping out various regions of the brain, although the tools at their disposal were rudimentary compared to what we have today. During this period, the Fusiform Gyrus was identified as a distinct anatomical region, but its specific functions remained an enigma.
Development in Neuroimaging Techniques
A turning point in our understanding of the Fusiform Gyrus came with the advent of neuroimaging technologies. These tools have greatly expanded our ability to study the brain in unprecedented detail.
MRI
Magnetic Resonance Imaging (MRI) allowed for detailed structural images of the brain, including the Fusiform Gyrus. This was a groundbreaking development because for the first time, scientists could look into the brain in a non-invasive way and start to correlate anatomical structures with specific cognitive functions.
fMRI
Functional Magnetic Resonance Imaging (fMRI), a variant of MRI, gave scientists the ability to observe brain activity in real-time. This meant that researchers could directly study the functions of the Fusiform Gyrus, like facial recognition and reading, by observing which areas of the gyrus became active during specific tasks [2].
Milestones in Understanding the Fusiform Gyrus
With advancements in technology, some pivotal studies and discoveries have shone light on the functions of the Fusiform Gyrus.
In the 1990s, researchers identified a particular region within the Fusiform Gyrus responsible for facial recognition, sometimes referred to as the "Fusiform Face Area" (FFA).
The discovery of the "Visual Word Form Area" (VWFA), another region within the Fusiform Gyrus, has been crucial for understanding the brain's role in reading and word recognition.
Recent studies using fMRI have even indicated the Fusiform Gyrus' role in more complex processes like social cognition and emotional understanding.
These milestones represent just the tip of the iceberg in our evolving understanding of the Fusiform Gyrus. As technology and research methodologies continue to advance, there's no doubt that the coming years will bring even more revelations about this mysterious and versatile region of the brain.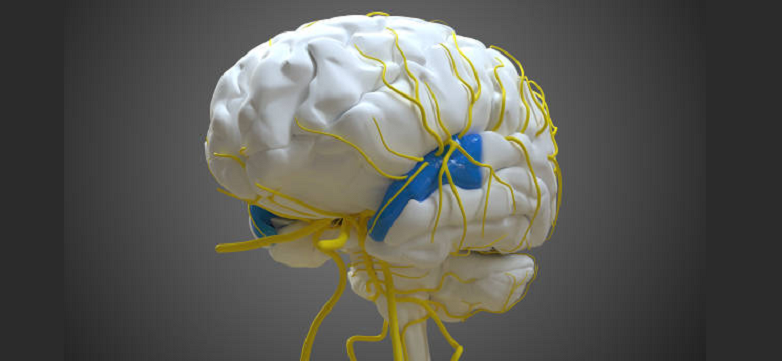 Fusiform Gyrus Role in Facial Recognition
Having traveled through time to see how our understanding of the Fusiform Gyrus has evolved, let's now focus on one of its most talked-about roles — facial recognition. This function is not only integral to how we identify and interact with people but also offers a window into our social and emotional worlds.
Studies and Experiments
Scientific inquiry into the Fusiform Gyrus' role in facial recognition has taken various forms, ranging from case studies to high-tech imaging experiments. These studies have been instrumental in shaping our current understanding.
Famous Case Studies
Some of the earliest insights into the Fusiform Gyrus came from case studies involving individuals who had sustained damage to this specific region of the brain. Such individuals often experienced difficulties in recognizing faces, even those of close family members, thereby giving the initial clue that the Fusiform Gyrus might be responsible for facial recognition.
Modern Research
Advancements in neuroimaging technologies like fMRI have allowed researchers to observe the Fusiform Gyrus in action. These studies have consistently found that the Fusiform Gyrus, particularly a sub-region called the Fusiform Face Area (FFA), becomes highly active when people look at faces [3].
Face-Processing Mechanism
Understanding the biological mechanism through which the Fusiform Gyrus facilitates facial recognition is the cornerstone of much research.
The Fusiform Face Area is thought to process the unique configurations of facial features, allowing us to distinguish one face from another. It seems to be responsible for holistic face processing, where faces are recognized as a unified whole rather than a set of individual features.
Implications for Social Interaction
The ability to recognize faces is deeply ingrained in our social interactions. Whether it's identifying family members, remembering acquaintances, or reading social cues during a conversation, effective facial recognition is fundamental. Thus, the Fusiform Gyrus plays a critical role in our social lives.
Disorders Related to Facial Recognition
When the Fusiform Gyrus malfunctions or is damaged, the consequences are often debilitating, impacting an individual's social life and mental health.
Prosopagnosia
Also known as "face blindness," this condition can be either congenital or acquired through brain injury. People with prosopagnosia find it extremely challenging to recognize faces, often relying on other cues like voice or clothing to identify individuals.
Autism Spectrum Disorders
Recent research has indicated that some people with autism spectrum disorders may have abnormalities in the Fusiform Gyrus. This could potentially explain the social recognition difficulties often associated with these conditions.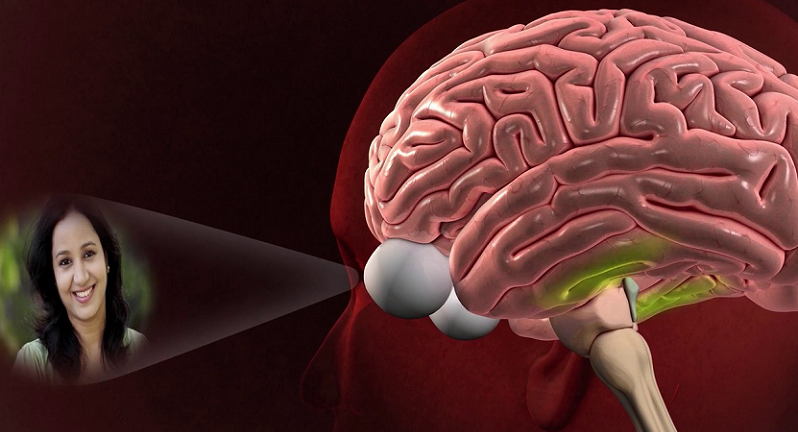 Importance of the Fusiform Gyrus in Reading and Word Recognition
Reading and word recognition is another fascinating area where this brain region is pivotal. The ability to read and recognize words is a cornerstone of our educational and communication systems, enabling us to understand, share, and generate knowledge.
The Visual Word Form Area (VWFA)
One of the most intriguing aspects of the Fusiform Gyrus in the context of reading is the so-called "Visual Word Form Area" or VWFA. This sub-region of the Fusiform Gyrus has been identified as a neural locus for the visual recognition of words.
Initial Discovery
The discovery of the VWFA was a significant milestone in neuroscience, opening up new possibilities for understanding the neurobiological basis of reading and literacy. Researchers found that, similar to the Fusiform Face Area, the VWFA became specifically activated when participants engaged in tasks that involved reading or word recognition.
Unique Role
Unlike areas of the brain responsible for object recognition, the VWFA is specialized for identifying the shapes and configurations of written words. This allows for rapid and efficient word recognition, a critical skill in reading [4].
Mechanism of Word Recognition
The VWFA doesn't work in isolation; it's part of a broader network involving other regions of the brain.
Connectivity
Thanks to its white matter connections to other areas of the brain, the VWFA collaborates with regions responsible for phonological processing (how words sound) and semantic understanding (what words mean). This interconnectedness facilitates fluent reading and comprehension.
Speed and Efficiency
One of the marvels of the VWFA's role in reading is its efficiency. Experienced readers can recognize words in a fraction of a second, largely thanks to the specialized processing capabilities of the VWFA in the Fusiform Gyrus.
Importance in Learning to Read
The VWFA and its role in word recognition are especially important when it comes to learning to read, particularly for children. Developing the ability to rapidly recognize words is a key part of reading fluency and comprehension, skills that are foundational for educational success.
Dyslexia and Other Reading Disorders
A better understanding of the Fusiform Gyrus and the VWFA could have far-reaching implications for addressing reading disorders.
Dyslexia
Recent studies have indicated that individuals with dyslexia may have differences in the structure or functioning of the VWFA. This has opened up new avenues for targeted interventions that could potentially benefit those struggling with this common reading disorder.
Implications for Treatment
Understanding the VWFA's role in reading has critical implications for developing therapies for dyslexia and other reading disorders. Targeted exercises and perhaps even future medical interventions could be tailored to this specific region to improve reading abilities.
Other Functions and Contributions of the Fusiform Gyrus
While its roles in facial recognition and reading are among the most researched, scientists are continually discovering that this brain region is involved in several other cognitive and perceptual functions. These diverse roles further emphasize the Fusiform Gyrus's complexity and versatility, making it an area of great interest in the fields of psychology, neuroscience, and even artificial intelligence.
Object Recognition
Beyond faces and words, the Fusiform Gyrus plays a role in general object recognition. Research has indicated that this region helps us differentiate between various types of objects, enabling us to navigate our environment more effectively.
Sub-Regions for Specialized Recognition
Just as the Fusiform Gyrus has specialized sub-regions for faces and words, it seems to have other areas dedicated to recognizing specific types of objects, such as animals or tools. This specialization allows us to rapidly categorize and react to stimuli in our surroundings [5].
Connections with Other Brain Areas
For effective object recognition, the Fusiform Gyrus communicates with other regions of the brain responsible for sensory perception and motor control. This interaction ensures that we not only identify objects but also interact with them appropriately.
Emotional Processing
Interestingly, some research suggests that the Fusiform Gyrus might be involved in emotional processing, particularly when it comes to reading emotional expressions on people's faces.
Emotional Cues
The Fusiform Gyrus appears to work in tandem with other emotional processing centers in the brain, such as the amygdala, to help us decode emotional cues from facial expressions.
Social Implications
Understanding emotions is crucial for social interaction and empathy. Thus, the Fusiform Gyrus's role in this aspect of cognition may have broad implications for our social lives.
Music and Artistic Perception
Recent studies have also touched upon the Fusiform Gyrus's potential role in the perception of music and art.
Artistic Recognition
Certain regions of the Fusiform Gyrus have been found to activate when individuals engage in tasks related to recognizing artistic styles or genres. This could have implications for how we appreciate and interpret art.
Musical Elements
Although research in this area is still in the early stages, some findings suggest that the Fusiform Gyrus may play a role in recognizing complex musical elements, like melody and rhythm.
Future Directions in Research
Given its complex functions and contributions to various aspects of cognition, the Fusiform Gyrus remains a compelling subject for future research.
Interdisciplinary Approaches
Given the diverse functions, research on the Fusiform Gyrus increasingly involves interdisciplinary approaches, incorporating insights from psychology, linguistics, artificial intelligence, and even philosophy.
Implications for Neurological and Psychological Disorders
Understanding the myriad roles of the Fusiform Gyrus may offer clues for treating a range of neurological and psychological disorders, beyond those related to face recognition and reading.
Fusiform Gyrus Implications for Cognitive Health
After traversing the diverse landscape of functions that the Fusiform Gyrus serves, from facial recognition to reading, it's crucial to consider what all this means for our cognitive health. Understanding the different roles this region plays can offer essential insights into various cognitive and neurological conditions, thereby guiding research and treatment options.
Early Diagnosis of Cognitive Disorders
The specialized roles of the Fusiform Gyrus in facial recognition and reading make it a potential focal point for early diagnosis of several cognitive disorders.
Alzheimer's and Dementia
Early changes in Fusiform Gyrus activity could be an indicator of conditions like Alzheimer's or other forms of dementia. Changes in facial recognition abilities, for example, might serve as early warning signs deserving further investigation.
Developmental Disorders
Given the role of the Fusiform Gyrus in reading and object recognition, assessing its activity could aid in the early diagnosis of developmental disorders in children, such as dyslexia or Autism Spectrum Disorders.
Targeted Therapies
Understanding the Fusiform Gyrus and its varied roles opens the door for targeted therapies for a range of cognitive disorders.
Neuroplasticity
The brain's ability to change and adapt—known as neuroplasticity—suggests that targeted therapies might help "retrain" or "refine" Fusiform Gyrus functions in individuals with cognitive disorders.
Personalized Medicine
As we gain a more nuanced understanding of the Fusiform Gyrus, it might become possible to develop personalized treatments tailored to an individual's specific neurobiology.
Enhancing Cognitive Abilities
Beyond addressing disorders, the functions of the Fusiform Gyrus have implications for cognitive enhancement as well.
Cognitive Training
Programs aimed at improving face memory, reading speed, or object recognition could potentially leverage our understanding of the Fusiform Gyrus to be more effective.
Technology-Aided Enhancement
Future technologies, such as brain-computer interfaces, may even allow for the direct modulation of Fusiform Gyrus activity, opening avenues for enhancing specific cognitive abilities.
Social and Ethical Considerations
While the potential for understanding and modifying Fusiform Gyrus functions is exciting, it also raises important social and ethical questions.
Ethical Dilemmas
The prospect of modifying a brain region so integral to our social interactions and cognitive abilities raises ethical questions around issues like consent, accessibility, and potential misuse.
Society and Policy
Our growing understanding of the Fusiform Gyrus and its implications for cognitive health must be considered in broader societal and policy contexts. Who gets access to potential therapies or enhancements? How do we safeguard against misuse?
References

[1] Anatomy and white matter connections of the fusiform gyrus
[2] Perceived Communicative Context and Emotional Content Amplify Visual Word Processing in the Fusiform Gyrus
[3] Face-Specific Processing in the Human Fusiform Gyrus
[4] Visual experience is not necessary for the development of face-selectivity in the lateral fusiform gyrus
[5] Selectivity for the Human Body in the Fusiform Gyrus