The Pineal Gland: Decoding the Secrets of the Third Eye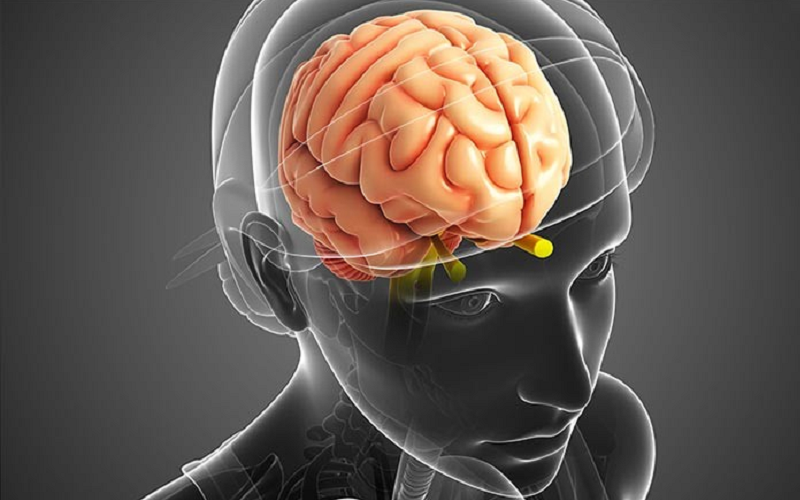 Welcome to an intriguing journey into the depths of the human brain, as we explore one of its most enigmatic structures: the pineal gland. Often referred to as the "third eye," this tiny, pinecone-shaped gland has been the subject of fascination and mystique for centuries. It has captivated the minds of ancient civilizations, philosophers, and spiritual seekers alike.
Anatomy and Function of the Pineal Gland
The human body is a complex and intricate system, filled with various organs, glands, and structures that work together to ensure our overall well-being. Among these components, one tiny, yet enigmatic gland has captured the attention and curiosity of scientists, philosophers, and spiritual seekers for centuries – the pineal gland. Often referred to as the "third eye," this mysterious gland is believed to be linked to our spiritual and metaphysical experiences, transcending the realm of biology and venturing into the world of mysticism.
Location and Structure
The pineal gland is a small, pinecone-shaped structure located deep within the brain, near the center of the head. It is part of the epithalamus, situated between the two hemispheres and tucked beneath the posterior end of the corpus callosum. Despite its small size, measuring approximately 5-8 mm in length, the pineal gland plays a crucial role in the endocrine system, responsible for the production and secretion of vital hormones.
Role in the Endocrine System and Melatonin Production
The primary function of the pineal gland is to produce and secrete the hormone melatonin, which plays a vital role in regulating our sleep-wake cycle, also known as the circadian rhythm [1]. The production and release of melatonin are influenced by the light-dark cycle, with higher levels secreted during the night and lower levels during the day. This process is controlled by the suprachiasmatic nucleus (SCN) in the hypothalamus, which detects changes in light and sends signals to the pineal gland to modulate melatonin production.
Importance of Melatonin
Melatonin is a critical hormone that helps maintain our sleep patterns and overall health. In addition to its role in regulating the sleep-wake cycle, melatonin is a powerful antioxidant that helps protect cells from damage caused by free radicals. It also supports the immune system, aids in the regulation of blood pressure, and has been associated with the prevention of certain types of cancer. Moreover, melatonin plays a role in mood regulation and has been used as a treatment for various sleep disorders, such as insomnia and jet lag [2].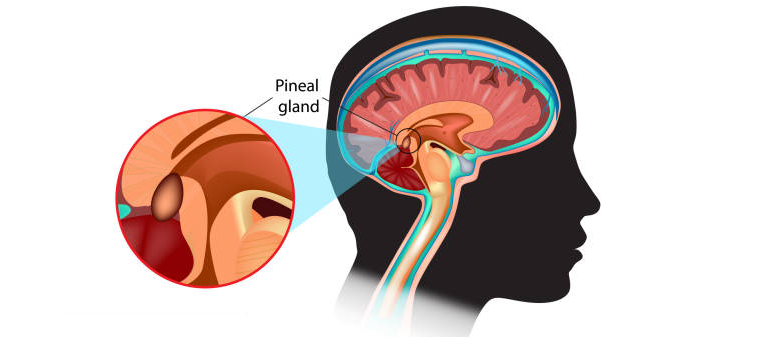 Historical and Cultural Perspectives on the Pineal Gland
Throughout history, the pineal gland has captivated the minds of various ancient civilizations, which attributed significant spiritual and mystical properties to this enigmatic structure.
Egyptians: The ancient Egyptians regarded the pineal gland as the "inner eye" or "eye of Horus," symbolizing the gateway to higher consciousness and spiritual awakening. Pinecone-shaped artifacts and carvings found in ancient Egyptian temples serve as evidence of their reverence for the pineal gland.
Greeks: The ancient Greeks believed that the pineal gland was involved in accessing the divine or "inner light." The philosopher Plato referred to the pineal gland as the "Eye of the Soul," which provided humans with insight and wisdom.
Hindus: In Hinduism, the pineal gland is associated with the "ajna chakra" or "third eye chakra," responsible for intuition, psychic abilities, and spiritual insight. The spiritual practice of awakening the "kundalini" energy is believed to stimulate the pineal gland and activate the third eye.
Connection to the "Third Eye" and Spiritual Awakening
The pineal gland's association with the "third eye" across various cultures highlights its significance in human spirituality and metaphysical experiences. The third eye is considered a portal to higher consciousness, enabling humans to access their intuition, psychic abilities, and spiritual insights [3]. Through meditation and other spiritual practices, individuals can awaken their third eye, leading to personal growth and transformation.
Philosophical Perspectives
The pineal gland has also been a topic of interest among philosophers. The French philosopher René Descartes famously referred to the pineal gland as the "seat of the soul" and the point where the mind and body interact. Descartes believed that the pineal gland was responsible for sensory perception, imagination, and the coordination of body movements.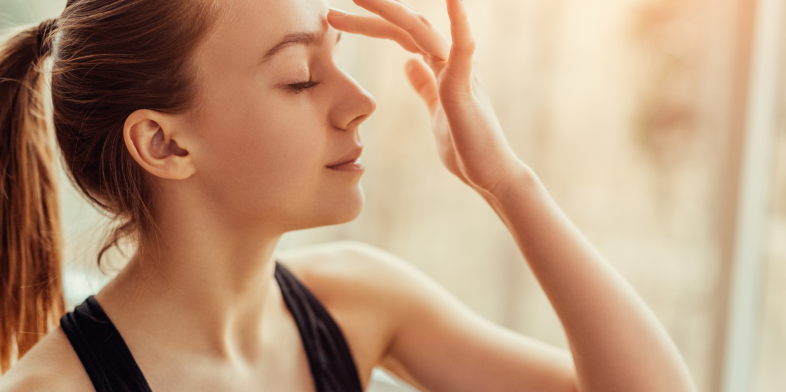 Pineal Gland Calcification and its Effects
Pineal gland calcification is a process in which calcium deposits accumulate in the pineal gland, leading to a reduction in its functionality. Several factors contribute to this calcification, including [4]:
Fluoride: Exposure to fluoride, commonly found in tap water and dental products, has been linked to an increased risk of pineal gland calcification. Fluoride can accumulate in the pineal gland and promote the formation of calcium deposits.
Pollution: Environmental pollutants, such as heavy metals and pesticides, can also contribute to the calcification process by disrupting the normal functioning of the pineal gland and promoting the formation of calcium deposits.
Aging: As we age, the risk of pineal gland calcification increases. Studies have shown that the majority of adults have some degree of calcification in their pineal glands by middle age.
Potential Health Risks Associated with Calcification
Calcification of the pineal gland can lead to a decline in its functionality, resulting in several potential health risks [5]:
Sleep disorders: As the pineal gland is responsible for melatonin production, calcification can lead to disrupted sleep patterns and disorders such as insomnia and sleep apnea.
Hormonal imbalances: Calcification can also impact the production of other hormones, potentially leading to hormonal imbalances that can affect mood, metabolism, and overall health.
Cognitive decline: Some studies suggest that pineal gland calcification may be linked to cognitive decline and neurodegenerative diseases, such as Alzheimer's disease, although more research is needed to confirm this connection.
Tips for Preventing or Reducing Calcification
There are several steps you can take to prevent or reduce the risk of pineal gland calcification:
Dietary changes: Consume a balanced diet rich in antioxidants, vitamins, and minerals to support overall health and reduce the risk of calcification.
Water filtration: Use a water filter to remove fluoride and other contaminants from tap water, reducing your exposure to these potential calcification-promoting substances.
Supplements: Some supplements, such as magnesium, vitamin K2, and boron, may help prevent or reduce the risk of pineal gland calcification.
Detoxification: Engaging in regular detoxification practices, such as saunas, massage, and liver cleanses, can help remove toxins and pollutants from the body, reducing their impact on the pineal gland.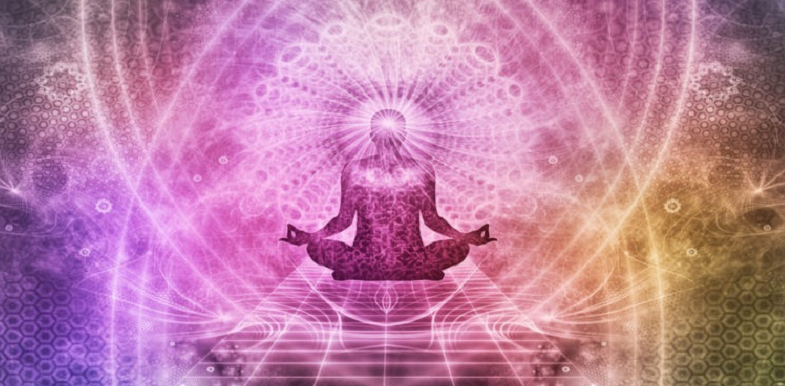 The Pineal Gland and Spirituality
The pineal gland has long been associated with various spiritual experiences, including meditation, lucid dreaming, and out-of-body experiences. Its connection to the "third eye" suggests that it may play a role in accessing higher states of consciousness, intuition, and spiritual insight. Many spiritual traditions and practices emphasize the importance of activating and stimulating the pineal gland to enhance spiritual growth and awaken our innate psychic abilities.
The Role of DMT in Mystical Experiences and its Link to the Pineal Gland
Dimethyltryptamine (DMT) is a naturally occurring psychedelic compound found in trace amounts in the human body and various plant species. It has been hypothesized that the pineal gland may produce DMT, which could be responsible for inducing mystical experiences and altered states of consciousness [6].
Some researchers propose that DMT may be released during near-death experiences, intense meditation, or deep REM sleep, leading to vivid dreams and spiritual experiences. However, more research is needed to confirm the pineal gland's role in DMT production and its connection to these phenomena.
Techniques to Activate the Pineal Gland and Enhance Spiritual Growth
There are several techniques and practices believed to stimulate the pineal gland and enhance spiritual growth [7]:
Meditation: Regular meditation practice, especially those focusing on the third eye or pineal gland, can help activate and stimulate the pineal gland, leading to heightened intuition and spiritual insight.
Yoga: Certain yoga poses and practices, such as headstands, inversions, and pranayama (breathing exercises), are thought to promote blood flow to the pineal gland and stimulate its function.
Light therapy: Exposure to specific light frequencies, such as violet or ultraviolet light, has been suggested to activate the pineal gland and promote spiritual experiences.
Sound healing: Listening to specific frequencies, such as binaural beats or solfeggio frequencies, can help stimulate the pineal gland and induce altered states of consciousness.
By incorporating these practices into our daily lives, we can support the optimal functioning of our pineal gland and enhance our spiritual growth, tapping into the hidden potential of our "third eye."
Current Research and Future Directions
The pineal gland remains an intriguing subject of scientific research, with new discoveries and findings emerging regularly. Recent studies have explored the role of the pineal gland in various physiological processes beyond melatonin production, such as immune system regulation and cellular metabolism. Furthermore, researchers are examining the potential connection between pineal gland dysfunction and various neurological and psychiatric disorders, such as depression, bipolar disorder, and schizophrenia.
Potential Therapeutic Uses for Pineal Gland-Related Compounds
The pineal gland's role in producing and secreting vital hormones, such as melatonin, opens up potential therapeutic applications for pineal gland-related compounds:
Sleep disorders: Melatonin supplements have already been used to treat insomnia, jet lag, and other sleep-related disorders, helping to regulate the sleep-wake cycle and improve overall sleep quality.
Mental health: Ongoing research is exploring the potential benefits of pineal gland-related compounds in treating various mental health disorders, such as depression and anxiety. Preliminary findings suggest that these compounds may help regulate mood and improve overall mental well-being.
Future Research Directions and Unanswered Questions
Despite the advancements in our understanding of the pineal gland, many questions remain unanswered, and new research directions continue to emerge:
DMT production: More research is needed to confirm whether the pineal gland produces DMT and, if so, how this compound contributes to altered states of consciousness and spiritual experiences.
Neurological disorders: Further studies are required to determine the potential link between pineal gland dysfunction and various neurological disorders, such as Alzheimer's disease and Parkinson's disease.
Pineal gland activation: As we continue to explore the pineal gland's role in spirituality, new methods and techniques to activate and stimulate the pineal gland may be developed, enhancing our understanding of its potential in fostering spiritual growth.
References

[1] Pineal Gland: What It Is, Function & Disorders
[2] The Role of Melatonin in the Circadian Rhythm Sleep-Wake Cycle
[3] The 3rd Eye Chakra -the gateway to higher realms. Third-Eye Chakra Personal Assessment
[4] The Nucleus Basalis of Meynert (NBM): A Critical Hub for Memory and Attention
[5] The Cerebellum's Hidden Talents: Beyond Motor Control and Coordination
[6] Pineal Gland, DMT & Altered State of Consciousness
[7] Yoga & the Pineal Gland: Stability and Ecstasy