The Cerebellum's Hidden Talents: Beyond Motor Control and Coordination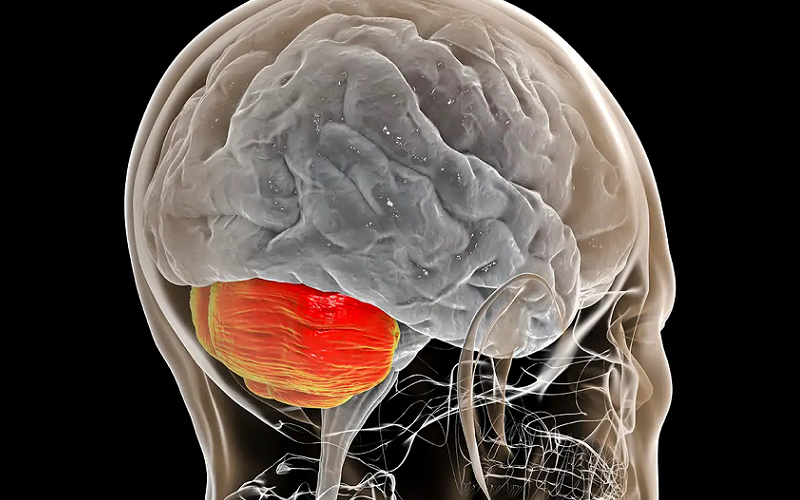 The cerebellum, often referred to as the "little brain," has long been known for its critical role in motor control and coordination. However, recent research has begun to unveil a host of hidden talents that extend far beyond these traditional functions. Here we delve into the fascinating world of the cerebellum, exploring its newly discovered contributions to cognitive processes, social cognition, learning, and even aging.
Introduction to the Cerebellum
The cerebellum, a small but vital structure nestled at the base of the brain, has traditionally been associated with motor control and coordination. This "little brain" ensures our movements are precise, smooth, and well-timed, allowing us to perform complex tasks, such as playing a musical instrument or engaging in sports. However, recent advances in neuroscience have begun to shed light on the cerebellum's hidden talents, revealing its involvement in a wide range of cognitive, social, and emotional processes.
Our understanding of the cerebellum's various functions has evolved over time, thanks to innovative research techniques and a growing interest in this intriguing brain region. What was once considered a solely motor-centric area is now being recognized for its contributions to higher-order cognitive processes, such as attention, language processing, and problem-solving. Moreover, the cerebellum's role in social cognition, learning, and even aging is gaining attention as well.
The Cerebellum and Motor Control
Before diving into the cerebellum's lesser-known functions, it is essential to understand its well-established role in motor control. This fundamental aspect of the cerebellum's function is critical for our ability to perform coordinated and accurate movements in daily life.
Traditional Understanding of the Cerebellum's Role in Motor Control
The cerebellum is responsible for the fine-tuning of our movements. It receives input from various sensory systems, such as vision, touch, and proprioception, as well as motor commands from the cerebral cortex. By integrating this information, the cerebellum adjusts and refines motor commands to ensure that movements are executed smoothly and accurately [1]. This fine-tuning function is particularly crucial for tasks that demand precision, such as writing or threading a needle.
In addition to refining individual movements, the cerebellum plays a pivotal role in coordinating multiple muscle groups and maintaining balance. It processes information about body position, limb movements, and muscle tension, which it uses to make adjustments that help maintain posture, equilibrium, and overall body coordination [2]. This aspect of cerebellar function is essential for activities like walking, running, and dancing, where synchronized and balanced movements are necessary for success.
Importance of Motor Control in Daily Life
The cerebellum's role in motor control is integral to our daily lives, as it allows us to move with precision, coordination, and grace. From mundane tasks like buttoning a shirt to complex feats like playing a musical instrument, the cerebellum's contributions to motor control are fundamental to our ability to navigate the world and engage in a wide range of activities. By ensuring that our movements are smooth, accurate, and well-coordinated, the cerebellum sets the stage for our exploration of its hidden talents in other realms of human functioning.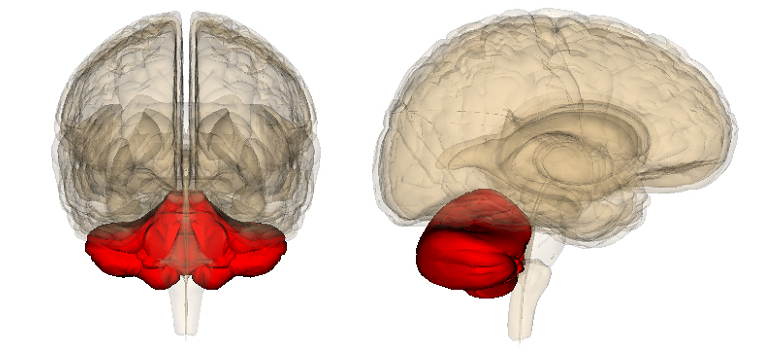 The Cerebellum and Cognitive Functions
Emerging evidence suggests that the cerebellum plays a more significant role in cognitive functioning than previously recognized. Its extensive connections with other brain regions and its involvement in various cognitive tasks provide compelling reasons to explore this hidden talent further.
Evidence for Involvement in Cognitive Processes
The cerebellum is intricately connected with various regions of the cerebral cortex, including those responsible for higher-order cognitive processes. These connections enable the cerebellum to receive, process, and influence information related to cognitive tasks, suggesting its involvement in more than just motor control [3].
Lesion studies in patients with cerebellar damage have revealed cognitive impairments in areas such as attention, memory, and executive functioning. Similarly, functional brain imaging studies have shown cerebellar activation during tasks involving cognitive processes, further supporting its role in cognitive functioning.
Specific Cognitive Functions
The cerebellum contributes to attentional control by modulating the allocation of attentional resources and filtering out irrelevant stimuli. It is also involved in working memory, a temporary storage system that allows us to manipulate and process information in real-time [4].
Research has indicated that the cerebellum is involved in various aspects of language processing, including phonological, syntactic, and semantic processing. It plays a role in language production, aiding in the planning and execution of speech, and in language comprehension, contributing to the interpretation of complex linguistic structures [5].
The cerebellum has been implicated in problem-solving and planning by helping to generate and evaluate possible solutions or courses of action. Its capacity to process information quickly and efficiently allows it to contribute to these higher-order cognitive tasks.
Although traditionally not linked with emotional processing, recent evidence suggests that the cerebellum may play a role in recognizing and regulating emotions. Some studies have found cerebellar activation during tasks involving emotional processing, indicating its involvement in this complex aspect of cognition.
The Cerebellum and Social Cognition
The cerebellum's role in social cognition is another fascinating aspect of its hidden talents. Social cognition encompasses our ability to understand and interpret the thoughts, feelings, and intentions of others, enabling us to navigate complex social environments. Recent research has revealed intriguing connections between the cerebellum and various aspects of social cognition.
Research Findings on the Cerebellum's Role in Social Cognition
Recent advances in neuroscience have unveiled the cerebellum's surprising involvement in social cognition, further expanding our understanding of its hidden talents [6]. Social cognition encompasses a wide range of skills that allow us to navigate complex social environments, interpret the thoughts and feelings of others, and engage in successful social interactions.
Involvement in Theory of Mind
Theory of Mind refers to our ability to infer and understand the mental states of others, such as their beliefs, desires, and intentions. This skill is essential for successful social interactions and communication. Studies have found that the cerebellum is activated during tasks that require Theory of Mind, suggesting its involvement in this crucial aspect of social cognition [7].
Social perception and empathy
The cerebellum also appears to play a role in social perception, our ability to interpret and make sense of social cues, such as facial expressions, body language, and tone of voice [8]. Additionally, some research has linked the cerebellum to empathy, our capacity to share and understand the emotions of others. These findings indicate that the cerebellum contributes to our ability to perceive and respond to the social world around us.
Implications for Understanding Psychiatric and Neurological Disorders
The cerebellum's newly discovered role in social cognition has generated considerable interest in its potential involvement in psychiatric and neurological disorders characterized by social cognitive impairments.
Autism spectrum disorder
The cerebellum's involvement in social cognition has led to increased interest in its potential role in autism spectrum disorder (ASD), a neurodevelopmental condition characterized by social communication difficulties and repetitive behaviors. Some studies have found abnormalities in cerebellar structure and function in individuals with ASD, suggesting a possible connection between cerebellar dysfunction and the social cognitive impairments seen in this disorder [9].
Schizophrenia
Similarly, research has explored the cerebellum's potential involvement in schizophrenia, a psychiatric disorder characterized by hallucinations, delusions, and disorganized thinking. Some studies have found cerebellar abnormalities in individuals with schizophrenia, pointing to a possible link between cerebellar dysfunction and the social cognitive deficits observed in this condition [10].
Cerebellar cognitive affective syndrome (CCAS)
Cerebellar cognitive affective syndrome (CCAS) is a neurological condition resulting from cerebellar damage, characterized by impairments in executive functioning, spatial cognition, language, and affect regulation. The presence of social cognitive deficits in CCAS further supports the cerebellum's role in social cognition [11].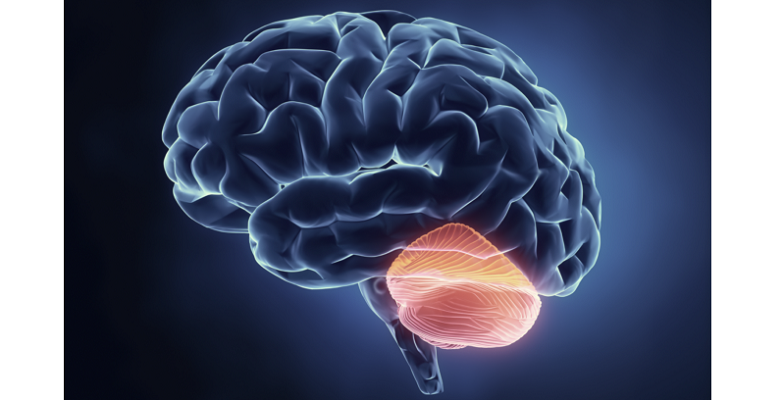 The Cerebellum and Learning
One of the most remarkable hidden talents of the cerebellum lies in its role in learning. The cerebellum contributes to different types of learning, particularly in the domain of procedural learning – the acquisition of skills and habits through practice and repetition.
The Role of the Cerebellum in Procedural Learning
The cerebellum plays a crucial role in motor learning, allowing us to acquire and refine new motor skills through practice. This process involves the cerebellum's capacity to detect and correct errors in motor output, enabling us to adapt and improve our movements over time. Motor learning is evident in activities such as learning to ride a bike or mastering a new dance routine, where repeated practice leads to increased proficiency and automaticity.
In addition to motor learning, the cerebellum is also involved in the acquisition of cognitive skills. It contributes to the learning of tasks that require mental manipulation and processing, such as solving puzzles or learning to read [12]. The cerebellum's role in cognitive skill acquisition parallels its involvement in motor learning, as both involve the detection and correction of errors to optimize performance.
Importance of Cerebellar Learning Mechanisms in Daily Life
The cerebellum's contribution to learning is fundamental to our ability to adapt and thrive in a constantly changing world. By supporting the acquisition and refinement of motor and cognitive skills, the cerebellum allows us to navigate new environments, acquire new abilities, and adapt to novel challenges. Its role in learning is essential for various aspects of our lives, from mastering essential life skills to pursuing hobbies and interests.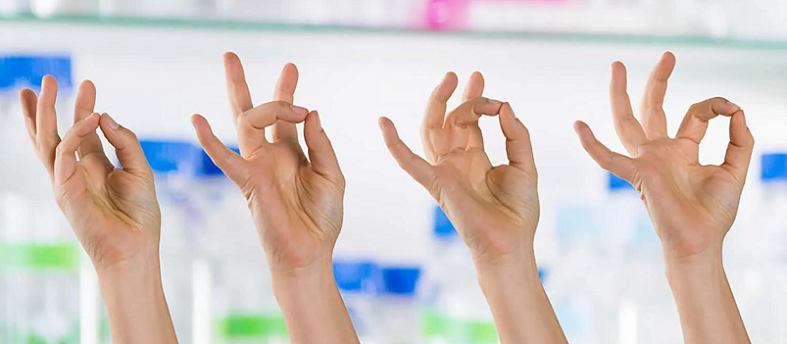 The Cerebellum and Aging
As we age, our brains undergo a series of structural and functional changes, and the cerebellum is no exception. The cerebellum's hidden talents in motor control, cognitive functioning, social cognition, and learning can all be affected by the aging process. Understanding the cerebellum's role in aging is essential for developing strategies to maintain and support cerebellar health throughout our lives.
As we grow older, our brains experience a range of structural and functional changes that can impact the cerebellum's diverse functions.
Decline in motor control and coordination
As we age, the cerebellum's ability to maintain precise motor control and coordination can decline [13]. Age-related changes in cerebellar structure, such as a decrease in the number of Purkinje cells and a reduction in overall volume, can contribute to a decline in motor function. This decline may manifest as decreased balance, reduced fine motor skills, and slower reaction times, affecting our ability to perform daily tasks and engage in physical activities.
Impact on cognitive abilities
Cognitive changes are also common as we age, and the cerebellum's role in various cognitive functions suggests that it may be involved in age-related cognitive decline. For instance, older adults may experience declines in attention, working memory, language processing, and problem-solving abilities. These changes may be related, at least in part, to age-related alterations in cerebellar structure and function, impacting the cerebellum's contributions to cognitive processing.
Potential Interventions to Support Cerebellar Health
Promoting cerebellar health and mitigating the impact of age-related changes in cerebellar function are essential for maintaining overall brain health and quality of life in older adults.
Physical exercise
Physical exercise has been shown to promote brain health and cognitive functioning in older adults. Regular aerobic exercise, balance training, and resistance training can help maintain and improve motor control, coordination, and cognitive function. By engaging in regular physical activity, older adults can support cerebellar health and potentially mitigate some of the age-related changes in cerebellar function.
Cognitive training
Cognitive training, which involves engaging in mentally stimulating activities and exercises, can also help support cerebellar health and cognitive function in older adults. Activities such as solving puzzles, learning new skills, or practicing memory exercises can provide the brain with the necessary stimulation to maintain and improve cognitive abilities, including those supported by the cerebellum.
Diet and nutrition
A healthy diet rich in antioxidants, omega-3 fatty acids, and other essential nutrients can also play a role in promoting cerebellar health and overall brain function during aging. Consuming a diet high in fruits, vegetables, whole grains, lean proteins, and healthy fats can provide the necessary nutrients to support brain health and potentially slow down age-related changes in cerebellar function.
References

[1] Predictive Modeling by the Cerebellum Improves Proprioceptio
[2] A Neurosurgeon's Overview the Brain's Anatomy
[3] Consensus Paper: Cerebellum and Social Cognition
[4] How Memories Are Made: Stages of Memory Formation
[5] The Role of the Cerebellum in the Regulation of Language Functions
[6] The Cerebellum Is Your "Little Brain"—and It Does Some Pretty Big Things
[7] Embodied Cognition – Stanford Encyclopedia of Philosophy
[8] The Insula: Deciphering the Role of the Brain's Hidden Island
[9] Cerebellar Structure and Function in Autism Spectrum Disorder
[10] Relationship between neurological and cerebellar soft signs, and implicit motor learning in schizophrenia and bipolar disorder
[11] The role of the cerebellum in reconstructing social action sequences
[12] Evolutionary Psychology: A Primer
[13] Everything you need to know about the cerebellum