Exploring the Connection Between Spirituality and Cognitive Decline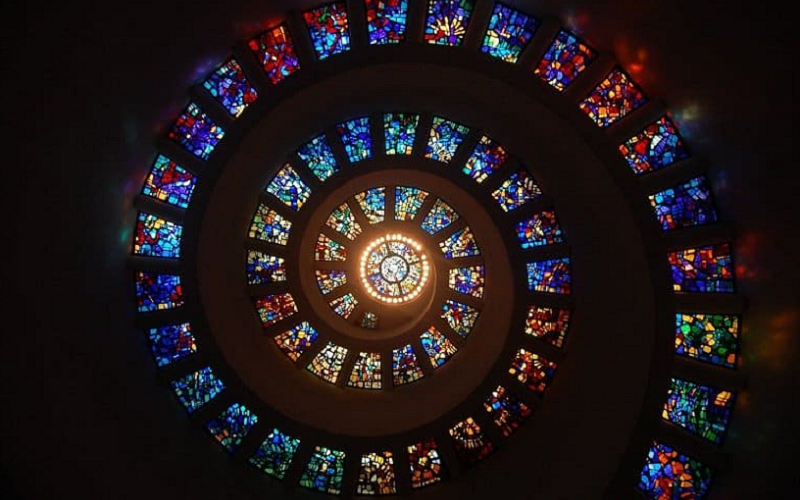 In our modern, high-tech world, the significance of spirituality in maintaining mental and emotional well-being is often overlooked. Yet, emerging research suggests a potential connection between spirituality and cognitive decline, a topic that warrants further investigation.
Cognitive decline, characterized by a gradual loss of memory, thinking skills, and the ability to perform everyday tasks, can significantly impact an individual's quality of life. In this article, we delve into the relationship between spirituality and cognitive decline, exploring how spiritual practices might play a role in preventing or slowing down the progression of cognitive decline. We will examine the scientific evidence behind this connection, discuss relevant studies, and offer practical steps to incorporate spirituality into daily life to foster brain health.
Introduction to Spirituality and Cognition
The human experience is deeply intertwined with spirituality, a multifaceted concept that encompasses a sense of connection to something greater than oneself, personal growth, and a search for meaning in life. In recent years, the potential benefits of spirituality on mental and emotional well-being have garnered increasing attention.
Cognitive decline, on the other hand, is a prevalent concern as populations age, with conditions such as dementia and Alzheimer's disease affecting millions of individuals worldwide.
Brief Overview of Spirituality
Spirituality is a complex and highly individualized concept that can manifest in various forms, including religious practices, meditation, mindfulness, and a sense of interconnectedness with nature or the universe. While spirituality is often associated with religious beliefs, it is not limited to them and can be present in secular contexts as well. For many, spirituality serves as a means to cope with stress, find solace, and foster personal growth.
Cognitive Decline Definition and Impact
Cognitive decline refers to the gradual loss of cognitive abilities such as memory, attention, problem-solving, and language skills [1]. While some cognitive decline is considered a normal part of aging, more severe cases can lead to neurodegenerative disorders like Alzheimer's disease and dementia. These conditions not only affect the individual experiencing them but also have profound implications for families and caregivers, making the prevention or management of cognitive decline a critical public health concern.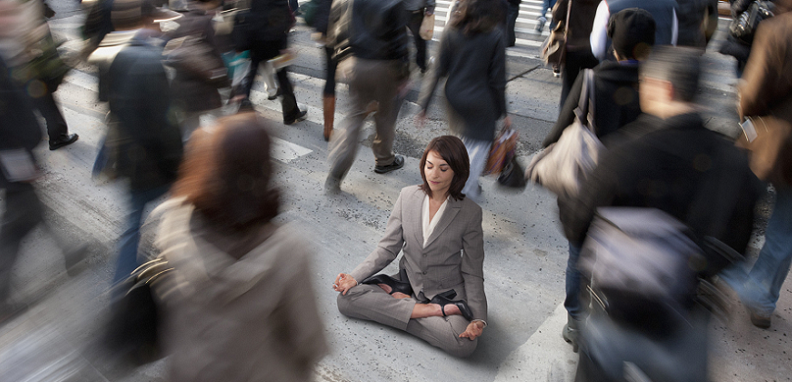 The Importance of Spirituality in Modern Life
In an era marked by rapid technological advancements, increasing stress levels, and a myriad of mental health challenges, spirituality continues to play a vital role in promoting mental and emotional well-being. Spirituality can serve as a powerful coping mechanism, providing individuals with the tools to navigate the complexities of modern life.
The Role of Spirituality in Mental Health
Spirituality has been shown to have a positive impact on mental health, offering a variety of psychological benefits [2]. For instance, it can help individuals cope with stress by fostering resilience, promoting a sense of meaning and purpose, and providing a framework for understanding and interpreting life events.
Spiritual practices, such as meditation and prayer, can also help individuals cultivate mindfulness and self-awareness, contributing to improved emotional regulation and reduced symptoms of anxiety and depression. Furthermore, spirituality can encourage the development of social support networks through shared beliefs and practices, which in turn can boost mental health and overall well-being.
The Connection Between Spirituality and Overall Well-Being
The benefits of spirituality extend beyond mental health, encompassing various aspects of overall well-being. Research suggests that individuals who engage in spiritual practices or hold spiritual beliefs tend to experience better physical health, as they are more likely to engage in healthy behaviors such as exercise, balanced diets, and adequate sleep [3].
Spirituality can also contribute to a sense of meaning and purpose in life, which has been linked to increased life satisfaction, happiness, and even longevity. Moreover, spirituality can foster a sense of connectedness and belonging, promoting healthy relationships and stronger social bonds. By nurturing mental, emotional, physical, and social well-being, spirituality can play a pivotal role in enhancing the quality of life in modern society.
Cognitive Decline: Causes and Symptoms
As we age, it is not uncommon to experience some degree of cognitive decline. This decline can range from mild, age-related changes to more severe conditions that significantly impact daily functioning. Understanding the causes and symptoms of cognitive decline can help us better recognize these changes and seek appropriate interventions when necessary.
Age-Related Cognitive Decline
Normal age-related cognitive decline involves subtle changes in memory, attention, and processing speed that occur naturally as we grow older. These changes are typically not severe enough to interfere with daily functioning and do not indicate a neurodegenerative disorder. Factors that may contribute to age-related cognitive decline include decreased blood flow to the brain, increased inflammation, and the accumulation of oxidative damage to cells.
Dementia and Alzheimer's Disease
Dementia is an umbrella term used to describe a group of symptoms associated with a decline in cognitive abilities severe enough to impact daily life [4]. Alzheimer's disease is the most common form of dementia, accounting for 60-80% of cases. Alzheimer's is a progressive neurodegenerative disorder that causes the death of brain cells, leading to memory loss, confusion, and impaired reasoning. The exact cause of Alzheimer's disease remains unknown, although it is thought to involve a combination of genetic, environmental, and lifestyle factors.
Mild Cognitive Impairment (MCI)
Mild cognitive impairment (MCI) is a condition characterized by a noticeable decline in cognitive abilities that does not significantly affect daily functioning [5]. MCI can involve problems with memory, language, attention, or judgment, and may be a precursor to dementia or Alzheimer's disease.
Not all individuals with MCI will progress to dementia, and some may even experience improvement in their cognitive abilities over time. The causes of MCI are not fully understood, but it is believed to be influenced by a combination of genetic, lifestyle, and environmental factors.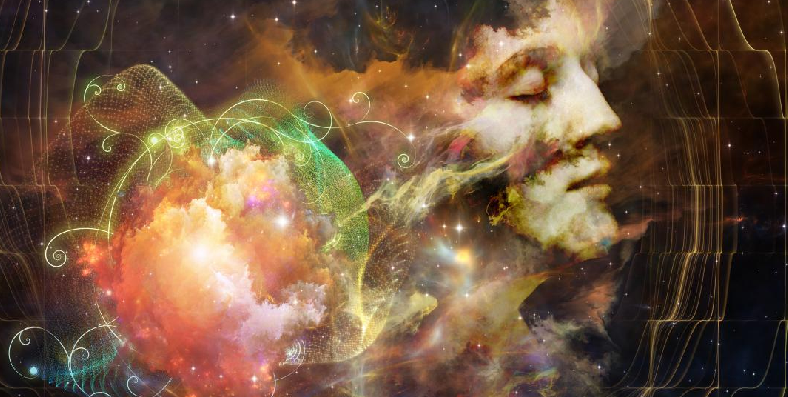 The Role of Spirituality in Preventing Cognitive Decline
As we explore the connection between spirituality and cognitive decline, it is essential to consider how spiritual practices might contribute to preventing or slowing down the progression of cognitive decline. While more research is needed to fully understand this relationship, existing studies suggest that spirituality may play a protective role against cognitive decline through various mechanisms.
The Effects of Meditation on Brain Health
Meditation, a core component of many spiritual practices, has been shown to have a positive impact on brain health. Research suggests that regular meditation can lead to increased cortical thickness, enhanced neural connectivity, and improved cognitive functioning. These structural and functional changes in the brain may contribute to the preservation of cognitive abilities and protect against age-related cognitive decline. Moreover, meditation has been found to reduce the levels of stress hormones, such as cortisol, which can have detrimental effects on brain health when chronically elevated.
The Benefits of Spiritual Practices in Reducing Stress
Stress is a known risk factor for cognitive decline and the development of neurodegenerative disorders. Engaging in spiritual practices, such as prayer, mindfulness, and rituals, can help individuals manage stress more effectively by promoting relaxation, fostering a sense of meaning and purpose, and providing a supportive social network. By reducing stress levels, spiritual practices may help protect the brain from the harmful effects of chronic stress and potentially slow the progression of cognitive decline.
Cultivating Mindfulness and Cognitive Reserve
Mindfulness, a key component of many spiritual practices, involves paying attention to the present moment without judgment. Practicing mindfulness has been associated with improved cognitive function and may contribute to building cognitive reserve. Cognitive reserve refers to the brain's ability to compensate for age-related changes and maintain cognitive function despite potential damage. By cultivating mindfulness and fostering cognitive reserve, spiritual practices may help buffer against cognitive decline and preserve cognitive abilities as we age.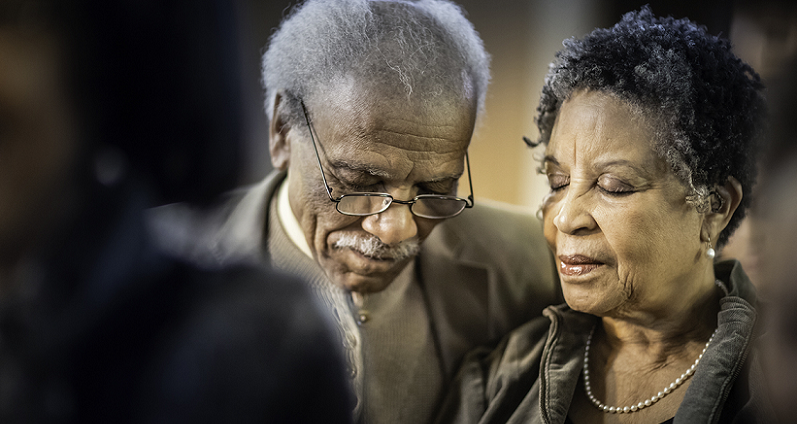 Scientific Studies on the Spirituality-Cognitive Decline Connection
While the potential connection between spirituality and cognitive decline is intriguing, it is important to examine the existing scientific evidence to support this relationship. In recent years, several studies have explored the impact of spirituality on cognitive function and the potential protective effects against cognitive decline. In this section, we will provide an overview of relevant research, discuss key findings from notable studies, and address the limitations and future directions of this research area.
Overview of Relevant Research
Research on the spirituality-cognitive decline connection has primarily focused on the effects of specific spiritual practices, such as meditation and mindfulness, on cognitive function and brain health. Studies have employed various methodologies, ranging from cross-sectional designs and longitudinal cohort studies to randomized controlled trials, to investigate the relationship between spirituality and cognitive decline.
Key Findings from Notable Studies
Several studies have reported promising findings regarding the impact of spiritual practices on cognitive function and the potential protective effects against cognitive decline. For example, a 2014 systematic review and meta-analysis found that mindfulness-based interventions, such as mindfulness-based stress reduction (MBSR) and mindfulness-based cognitive therapy (MBCT), led to significant improvements in cognitive function among older adults [6].
Another study found that individuals who participated in a spiritual retreat, which included meditation and mindfulness practices, experienced improvements in cognitive function, particularly attention and executive functioning.
Research has also suggested that engaging in spiritual practices may contribute to building cognitive reserve, which in turn can protect against age-related cognitive decline. A study of older adults found that those who regularly engaged in religious activities, such as prayer and attending religious services, had a lower risk of developing Alzheimer's disease compared to those who did not participate in such activities [7].
Limitations and Future Directions
Despite these promising findings, the existing research on the spirituality-cognitive decline connection has several limitations. Most studies have focused on specific spiritual practices rather than spirituality as a whole, making it difficult to draw conclusions about the broader impact of spirituality on cognitive decline.
Many studies have been cross-sectional in design, limiting the ability to establish causal relationships between spirituality and cognitive function. Finally, the subjective nature of spirituality poses challenges in measuring and operationalizing this concept in research settings.
To address these limitations, future research should explore the impact of various aspects of spirituality on cognitive function, employ longitudinal designs to better understand the causal relationships, and develop more comprehensive measures of spirituality. Furthermore, researchers should investigate the underlying mechanisms through which spirituality might protect against cognitive decline, such as stress reduction, neuroplasticity, and the promotion of healthy lifestyle behaviors.
Practical Steps to Foster Spirituality and Brain Health
Given the potential benefits of spirituality in preventing or mitigating cognitive decline, it is essential to consider practical ways to incorporate spiritual practices into daily life. Cultivating spirituality and promoting brain health can be achieved through a variety of methods that are accessible and adaptable to individual preferences and beliefs.
Incorporating Meditation and Mindfulness into Daily Life
Meditation and mindfulness practices can be easily integrated into daily routines, even for those with busy schedules. Start by setting aside a few minutes each day to practice mindfulness, focusing on your breath, bodily sensations, or the present moment. Gradually increase the duration of your practice as you become more comfortable with the process.
Experiment with different meditation techniques, such as guided meditations, body scans, or loving-kindness meditations, to find a style that resonates with you. Remember that consistency is key, and even short daily practices can yield significant benefits for brain health over time.
Engaging in Spiritual Practices and Rituals
Spiritual practices and rituals can take many forms, ranging from prayer and scripture reading to spending time in nature or engaging in creative activities. Identify practices that align with your beliefs and values, and make a conscious effort to incorporate them into your daily life. These practices can serve as anchors, providing stability, meaning, and purpose, while also nurturing your spiritual growth and well-being.
Building Social Connections Through Spiritual Communities
Social connections are an integral aspect of spirituality and can play a vital role in promoting brain health. Seek out spiritual communities that align with your beliefs and values, such as religious congregations, meditation groups, or spiritual discussion circles. These communities can offer support, encouragement, and shared experiences, fostering a sense of belonging and connectedness. Engaging in group activities, such as volunteering or participating in community events, can also help strengthen social bonds while providing opportunities for personal growth and spiritual development.
References

[1] Age-associated cognitive decline
[2] The Mental Health Benefits of Religion & Spirituality
[3] The Relationship Between Spirituality, Health-Related Behavior, and Psychological Well-Being
[4] Dementia – Symptoms and causes
[5] Mild Cognitive Impairment (MCI) | Symptoms & Treatments
[6] Mindfulness-Based Interventions for Anxiety and Depression
[7] Religious Attendance Reduces Cognitive Decline