How Urban Noise Pollution Can Accelerate Cognitive Aging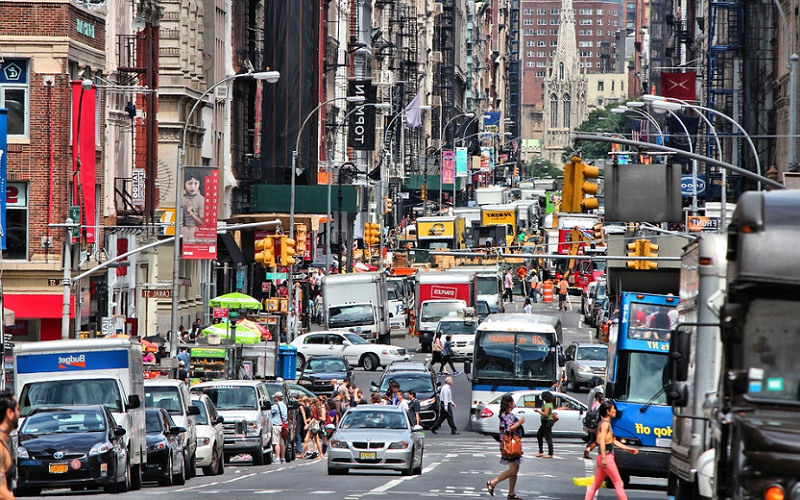 In today's bustling urban environments, the sounds of honking horns, construction projects, and the distant hum of activity have become so commonplace that many of us barely notice them. Yet beneath this auditory tapestry lies an under-discussed issue: the potential for urban noise pollution to play a role in accelerating cognitive aging. As cities grow and noise levels rise, it's essential to understand how our brain's health and functioning may be at risk.
Understanding Noise Pollution in Urban Settings
Amid the bright lights and dynamic rhythm of urban life lies an often-overlooked component: noise. Before we examine the intricate relationship between noise pollution and cognitive aging, it's crucial to grasp what constitutes noise pollution and where it predominantly emanates from in our cities.
Definition of Noise Pollution
Noise pollution, at its core, is the harmful or disruptive levels of noise that intrude into our daily activities. Unlike other forms of pollution that we can see or touch, noise pollution is transient, yet it leaves an indelible mark on our well-being. It's the unwanted or harmful outdoor sound created by human activities, often considered an environmental stressor because it disrupts the natural flow of life.
Common Sources of Urban Noise
Within the urban fabric, various sources contribute to the ever-present background hum and occasional disruptive roars. Identifying these sources is the first step to addressing the issue and understanding its implications for cognitive health.
Traffic and Transportation
The movement of vehicles—be it cars, buses, or trains—is one of the most significant contributors to urban noise. With cities expanding and transportation networks becoming denser, the sounds of engines revving, horns blaring, and brakes screeching have become an inescapable part of city living [1].
Construction Activities
As cities grow vertically and horizontally, construction sounds—from the clatter of hammers to the drone of machinery—echo throughout neighborhoods. While these sounds are a testament to progress and development, they contribute substantially to the noise milieu.
Social Activities and Gatherings
Urban areas, with their diverse array of entertainment venues, restaurants, and public spaces, frequently host gatherings. The chatter of crowds, music from events, or even just the ambient noise from a busy marketplace can add layers to the city's soundscape.
Industrial Operations
Factories, power plants, and other industrial setups, especially in areas where commercial and residential zones overlap, can be significant noise producers. The hum of machinery, the loading and unloading of goods, and other operational sounds punctuate the urban symphony.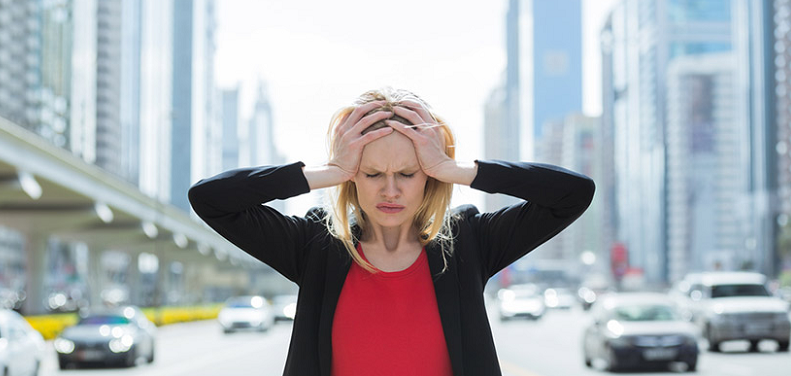 The Brain and Its Susceptibility to Noise
As the epicenter of thought, emotion, and overall cognitive function, the brain is a sophisticated organ that continually interacts with its environment. Just as it responds positively to stimuli like music or engaging conversation, it can also be adversely affected by disturbances such as chronic noise. To understand the gravity of urban noise pollution on cognitive aging, we must first recognize how the brain perceives and reacts to such external stimuli.
The Brain's Response to External Stimuli
Every sound, whether a gentle whisper or a blaring horn, triggers a cascade of neural activity. When sound waves enter our ears, they're converted into electrical signals that travel along neural pathways. These signals are then processed in various regions of the brain, leading to our perception of and reaction to the sound.
However, not all sounds are processed equally. While pleasant or neutral noises might pass with minimal acknowledgment, disruptive or unexpected sounds often prompt heightened attention and can even trigger the brain's stress response. This differentiation in processing forms the foundation of our understanding of noise as a potential health hazard [2].
Effects of Continuous Noise on Brain Functioning
Continual exposure to noise, especially at disruptive levels, can have multifaceted impacts on the brain's functioning and overall health. Let's explore some of the major effects.
Stress and Cortisol Production
Persistent noise acts as an environmental stressor, activating our brain's "fight or flight" response. This reaction results in the release of stress hormones, primarily cortisol. While short-term cortisol release prepares the body to handle immediate threats, chronic elevation of this hormone can lead to a slew of health issues, including cognitive decline.
Sleep Disturbance and Its Consequences
Quality sleep is vital for cognitive health, memory consolidation, and overall well-being. However, noise pollution, especially during nighttime, can interrupt the sleep cycle, preventing deep REM sleep. Over time, sleep deprivation can lead to diminished cognitive capabilities, mood disorders, and an increased risk of neurodegenerative diseases.
Impact on Mental Concentration and Task Performance
Noise, especially if it's intermittent or unpredictable, can be incredibly distracting. It disrupts the brain's focus, making tasks that require concentration challenging. The cognitive load of continually filtering out unwanted noise can lead to mental fatigue and decreased performance in both academic and professional settings.
Scientific Studies Linking Noise Pollution and Cognitive Decline
While anecdotal evidence and individual experiences with noise pollution abound, it's the scientific studies that provide a concrete foundation for our understanding. Over the past few decades, a growing body of research has endeavored to unravel the intricate relationship between noise pollution and cognitive decline. Through meticulous experimentation and observation, the academic community offers invaluable insights into this pressing urban health issue.
Overview of Recent Research
In recent years, the global scientific community has increasingly recognized the potential health risks associated with urban noise pollution. Numerous studies have been conducted across various demographics, geographical settings, and noise intensities. While methodologies and focal points differ, many findings corroborate the assertion that sustained noise exposure can have detrimental cognitive effects.
Key Findings
The landscape of research in this area is vast, but several core findings emerge consistently across studies, reinforcing the gravity of the issue at hand.
Memory Impairment
One of the most alarming findings is the potential link between noise pollution and memory deficits. Studies have shown that individuals exposed to prolonged high-decibel environments, such as those near airports or busy highways, tend to exhibit poorer performance in memory-related tasks. This could be attributed to the fact that chronic noise might disrupt the hippocampus, a region of the brain vital for memory processing [3].
Decreased Attention Span
Attention, the ability to focus on specific stimuli while filtering out others, seems particularly vulnerable to noise interference. Research participants in noisier environments often show diminished attention spans and find it challenging to concentrate on tasks, especially those requiring deep cognitive engagement.
Acceleration of Cognitive Aging Symptoms
Perhaps most concerning is research suggesting that long-term exposure to urban noise might accelerate the symptoms of cognitive aging. This doesn't necessarily mean noise directly speeds up the aging process, but it could exacerbate or bring forward the manifestation of cognitive symptoms commonly associated with aging.
Population Most at Risk
While everyone can be affected by noise pollution, some groups seem more susceptible than others. Elderly individuals, already facing natural cognitive decline, might find their symptoms magnified in noisy environments. Children, whose brains are still developing, are another group of concern, as noise might impede certain aspects of cognitive development.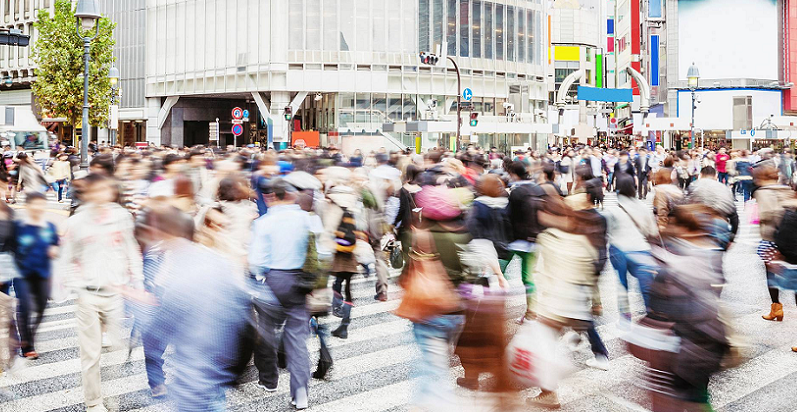 Mechanisms Behind Noise-Induced Cognitive Aging
Understanding the broad strokes of how noise affects cognition is just the beginning. To truly grasp the potential long-term impacts and devise effective countermeasures, we must delve into the underlying biological and neurological mechanisms at play. These intricate processes provide insight into how something as ubiquitous as noise can have such profound effects on our cognitive health.
Oxidative Stress and Inflammation
Noise doesn't just stay as an external disturbance; it permeates our biological systems, prompting responses at a cellular level.
Oxidative Stress
Prolonged exposure to noise can lead to the excessive production of free radicals, unstable molecules that can damage cells. This phenomenon, termed oxidative stress, has been linked to a range of health issues, including cognitive decline [4].
Inflammation
Alongside oxidative stress, chronic noise exposure can trigger inflammatory responses in the brain. Inflammation, when sustained, can hinder neural communication and promote neurodegenerative conditions.
Neurochemical Imbalance
The sounds around us influence more than just our immediate perceptions; they play a role in the delicate balance of chemicals within our brain.
Stress Hormones
As discussed earlier, noise can stimulate the release of stress hormones, predominantly cortisol. Elevated cortisol levels over extended periods can impair synaptic plasticity and memory formation.
Neurotransmitter Disruption
Noise can also disrupt the balance of neurotransmitters, chemicals responsible for transmitting signals in the brain. Imbalances in neurotransmitters like dopamine and serotonin can affect mood, attention, and overall cognitive function.
Reduced Synaptic Plasticity
Synaptic plasticity refers to the ability of synapses (connections between neurons) to strengthen or weaken over time. This adaptability is crucial for learning, memory, and overall cognitive resilience.
Noise pollution, particularly when chronic, can diminish synaptic plasticity. With reduced flexibility in neural connections, the brain may struggle with tasks that require adaptability and learning, potentially leading to earlier onset of cognitive aging symptoms [5].
Neurovascular Changes
The brain's vascular system, which ensures the delivery of essential nutrients and oxygen to neural tissues, can also be affected by noise.
Blood-Brain Barrier Permeability
Studies have shown that excessive noise might increase the permeability of the blood-brain barrier, a protective shield that regulates the entry of substances into the brain. This increased permeability could potentially allow harmful substances into the brain, contributing to cognitive decline.
Vascular Inflammation
Chronic noise has also been linked to inflammation in the brain's blood vessels. This inflammation can compromise blood flow, depriving the brain of essential nutrients and oxygen.
References

[1] Noise pollution and human cognition: An updated systematic review
[2] The Effect of Noise Exposure on Cognitive Performance and Brain Activity Patterns
[3] Road traffic noise and cognitive function in older adults
[4] Neighborhood Noise May Increase Dementia Risk
[5] Exposure to road traffic noise and cognitive development