Histamine's Surprising Connection to Brain Fog and Cognitive Issues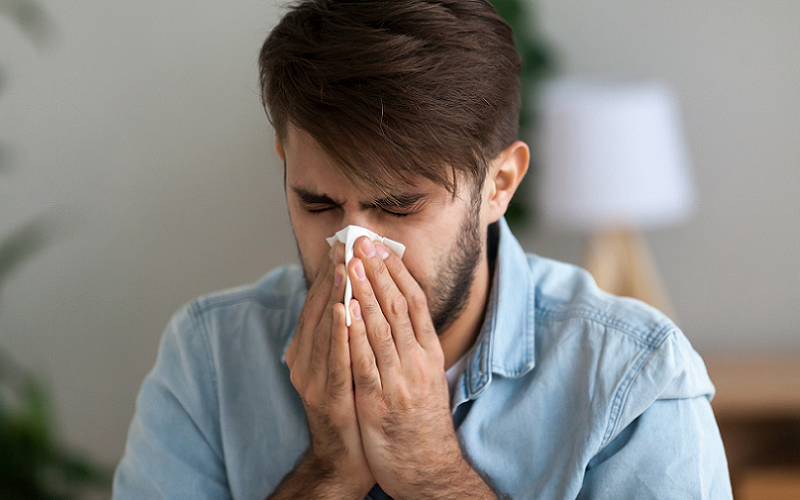 Most of us are familiar with histamine as it relates to allergies—sneezing, itching, and the familiar cascade of allergic reactions. But what if I told you that histamine plays a much deeper, and sometimes disruptive, role in our brain function? Surprisingly, this common chemical mediator might be influencing your cognitive clarity and day-to-day brain health more than you realize.
Understanding Histamine
Histamine is often discussed in the context of allergic reactions, where its release in the body leads to many of the symptoms we associate with allergies. However, the story of histamine is much richer and more complex than that.
Definition and Biological Role of Histamine
Histamine is an organic nitrogenous compound involved in local immune responses as well as regulating physiological functions in the gut. It acts as a neurotransmitter, sending messages within the brain. Produced as part of the body's natural immune response, histamine's release causes the familiar symptoms of an allergic reaction: itching, redness, swelling, and increased mucus production.
Common Sources of Histamine: Foods, Allergies, and More
Beyond our body's natural production in response to allergens, histamine is also found in various foods. Aged, fermented, or spoiled foods tend to have higher histamine levels. Examples include aged cheeses, wine, beer, smoked fish, and some processed meats. Additionally, certain vegetables like eggplants and tomatoes also contain histamine. It's also worth noting that some individuals may have a reduced ability to break down ingested histamine due to an insufficiency in an enzyme called diamine oxidase (DAO). This can lead to an accumulation of histamine in the body, potentially causing or exacerbating symptoms [1].
Moreover, our bodies can release histamine in response to other stimuli beyond allergies. For instance, histamine release can be triggered by certain medications, insect stings, or even physical factors like extreme temperatures.
Histamine's Primary Roles in the Body
While histamine is often associated with allergies, it has broader roles in our bodily functions.
Immune System Responses
Histamine plays a central role in our body's immune response to foreign pathogens. Upon encountering potential threats, certain white blood cells release histamine to increase blood flow to the affected area. This results in inflammation, which, while often seen as negative, is a crucial part of the body's healing process.
Regulation of Stomach Acid
In the stomach, histamine release stimulates the production of gastric acid, which aids in digestion. This is essential for breaking down food and absorbing nutrients but can become problematic if there's an overproduction of stomach acid.
Acting as a Neurotransmitter
Perhaps most relevant to our discussion on cognitive health, histamine acts as a neurotransmitter in the brain. It plays a role in the sleep-wake cycle, appetite regulation, and even learning and memory [2].
How Excessive Histamine Affects the Brain
As we've established, histamine isn't merely a factor in allergies. Its role as a neurotransmitter means it's intimately involved in various brain functions. But like many things in life, balance is key. When histamine levels surge beyond what's considered normal, the effects on the brain can be significant, leading to a variety of symptoms that many might not immediately attribute to histamine.
The Blood-Brain Barrier and Histamine
The blood-brain barrier (BBB) is a protective boundary that selectively allows substances to pass from the bloodstream into the brain while keeping potentially harmful compounds out. However, histamine can cross the BBB, meaning that elevated histamine levels in the body can lead to increased histamine levels in the brain.
Once inside the brain, histamine can impact neuronal activity, which in turn affects cognitive functions and mood. This is particularly crucial to note because it underlines the potential direct relationship between dietary choices, allergies, or other histamine-releasing factors and cognitive health.
Histamine's Role as a Neurotransmitter
Histamine, when acting as a neurotransmitter, plays several roles in brain activity. Delving into these roles helps us connect the dots between excess histamine and potential cognitive disturbances.
Sleep-Wake Cycle Disturbance
Histamine is a major player in maintaining our alertness. Elevated levels can result in insomnia or disrupted sleep patterns. Chronically disturbed sleep has downstream effects on cognitive function, mood, and even long-term brain health [3].
Mood Fluctuations
Histamine can influence other neurotransmitters like serotonin, dopamine, and norepinephrine. Imbalances in these neurotransmitters can lead to mood disturbances such as depression, anxiety, or irritability.
The Histamine Impact on Memory and Cognitive Processes
High levels of histamine in the brain can directly and indirectly impact cognitive processes. Directly, histamine can interfere with receptors in the brain crucial for memory and learning. Indirectly, by disrupting sleep and mood, histamine can contribute to poor cognitive performance, decreased focus, and memory lapses. Over time, chronic exposure to elevated histamine may lead to more persistent cognitive decline.
Histamine, Inflammation, and the Brain
Histamine's role in inflammation isn't limited to the familiar itchy, swollen reactions we associate with allergies. In the brain, excessive histamine release can promote neuroinflammation, a factor implicated in a range of brain-related conditions, from mood disorders to more severe neurodegenerative diseases.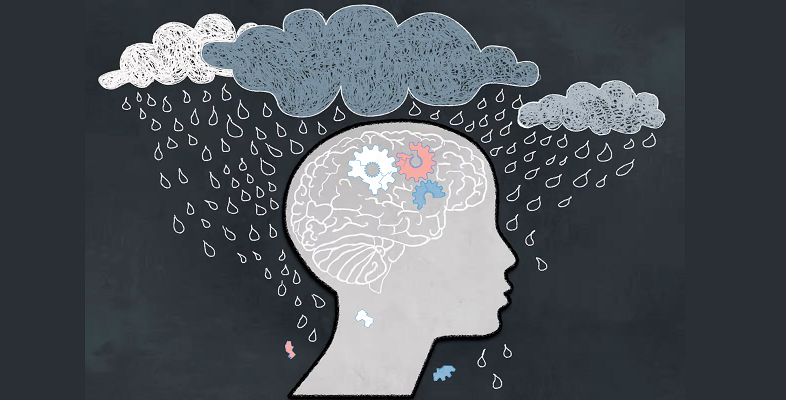 Recognizing Symptoms of Histamine Intolerance
Histamine intolerance, often confused with allergies, is a condition where the body struggles to break down histamine effectively. This struggle can be due to various reasons, such as an insufficiency of the DAO enzyme, which is responsible for breaking down histamine in the body. The symptoms of histamine intolerance can span a vast array, and many can be non-specific, making it difficult to pinpoint the root cause without a comprehensive understanding. Let's explore the range of cognitive, physical, and emotional symptoms one might experience with histamine intolerance.
Cognitive Symptoms
Histamine's influence on the brain means that some of its most notable effects can be cognitive in nature. Those struggling with histamine intolerance might experience [4].
Brain Fog
This is a feeling of being "out of it" or disoriented. It might be difficult to think clearly, concentrate, or even remember simple tasks.
Memory Lapses
These could range from forgetting minor details to struggling with tasks that were previously second nature.
Difficulty Focusing
Tasks that require sustained attention might become challenging. This could manifest as being easily distracted or feeling overwhelmed by tasks that used to be manageable.
Physical Symptoms
Histamine intolerance isn't just a cognitive issue; its symptoms can manifest physically in various ways. Some of the most common physical signs include the following.
Headaches or Migraines
Persistent headaches or even severe migraines can be a sign of high histamine levels, especially if they are frequent and don't have another obvious cause [5].
Fatigue
Even after a full night's sleep, those with histamine intolerance might feel constantly tired or drained of energy.
Digestive Disturbances
Given histamine's role in stomach acid regulation, it's no surprise that symptoms can include bloating, diarrhea, or even stomach pain.
Emotional Symptoms
The brain's intricate network of neurotransmitters means that any imbalance, including from excess histamine, can impact mood and emotional well-being. Some emotional signs to watch out for include the following.
Mood Swings
Rapid shifts in mood, from feeling euphoric to deeply sad, without a clear trigger.
Anxiety
An inexplicable feeling of nervousness or worry, sometimes even leading to panic attacks.
Irritability
A reduced tolerance to stress or minor annoyances, leading to feelings of frustration or anger.
References

[1] Acetylcholine, Histamine, and Cognition: Two Sides of the Same Coin
[2] Brain histamine modulates recognition memory: possible implications in major cognitive disorders
[3] Histamine in the brain
[4] 17 Histamine Health Effects: Cognition, Inflammation & Sleep
[5] The Neglected Role of Histamine in Alzheimer's Disease