The Crossroads of Menopause and Cognitive Health: What Every Woman Should Know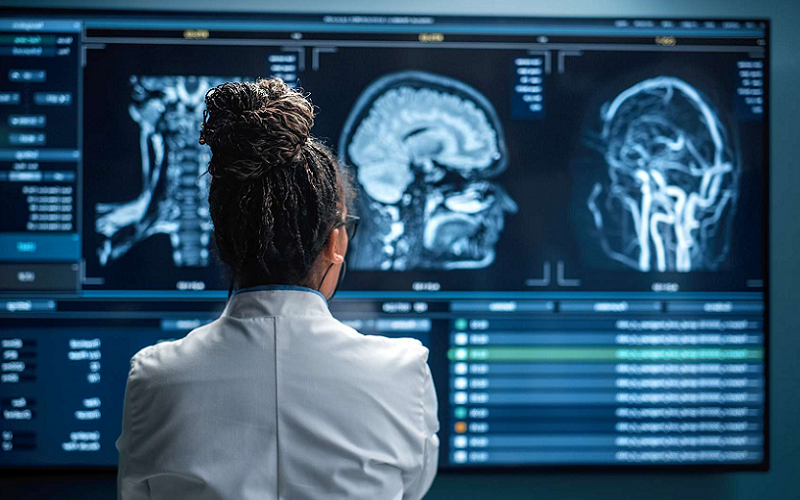 Cognitive health is a critical aspect of our overall well-being, influencing everything from our day-to-day functionality to our long-term quality of life. For women, the focus on cognitive health often intensifies with age, especially during key life transitions like menopause. You might be familiar with the typical symptoms of menopause — hot flashes, mood swings, and sleep issues — but did you know that this life stage can also impact your cognitive health? From momentary lapses in memory to slight hitches in problem-solving abilities, menopause can indeed have a nuanced effect on your mental faculties.
Understanding Menopause
Menopause is a natural biological process, but the physical and emotional symptoms that come with it can disrupt your sleep, sap your energy, and even trigger feelings of sadness and loss.
Definition and Basic Science
Menopause is the physiological stage in a woman's life when her menstrual cycles cease due to the natural depletion of ovarian oocytes (eggs) and decreased functioning of the ovaries. This marks the end of the reproductive years. The transition to menopause usually occurs in the late 40s or early 50s and is confirmed when a woman has not had her period for 12 consecutive months.
Hormonal Changes
One of the most significant aspects of menopause is the hormonal change that occurs. Levels of hormones like estrogen and progesterone, which regulate the menstrual cycle, start to decline. This hormonal imbalance is responsible for many of the symptoms women experience during menopause.
Age Range and Symptoms
The average age for menopause in the United States is about 51, although it can occur earlier or later. Some women begin to experience symptoms, often referred to as perimenopause, in their late 30s or early 40s. Symptoms can include hot flashes, night sweats, vaginal dryness, and irregular periods.
Emotional and Psychological Effects
The hormonal shifts that occur during menopause can also have emotional and psychological consequences. Many women report feeling a sense of loss or experience mood swings, irritability, and increased vulnerability to stress. Some even experience bouts of depression. It's important to acknowledge these emotional symptoms as part and parcel of the menopausal experience, and not isolated issues [1].
Physical Effects
Apart from the hormonal and emotional changes, menopause also brings about various physical changes. The decline in estrogen levels can lead to loss of bone density, making postmenopausal women more susceptible to fractures. Changes in metabolism can also result in weight gain, and lowered fertility is, of course, another hallmark of this life stage. Additionally, some women report changes in hair texture, decreased skin elasticity, and other cosmetic changes.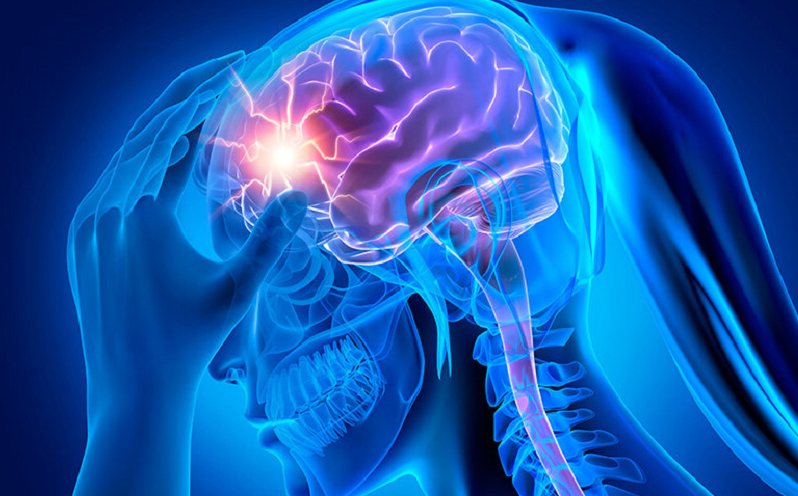 What is Cognitive Decline?
Now that we've gained an understanding of what menopause is and how it can affect various aspects of your life, it's time to focus on cognitive decline. You may have heard the term before, but what does it actually entail? By unraveling the complexities of cognitive decline, we can better understand its connection with menopause and how it impacts our day-to-day functioning.
Definition and Symptoms
Cognitive decline refers to the gradual deterioration of cognitive functions such as memory, attention, language, and problem-solving abilities. While some level of cognitive decline is a normal part of aging, it's essential to distinguish between what's considered "normal aging" and what could be signs of a more severe problem, such as a neurodegenerative disorder.
Memory Loss
One of the most common symptoms of cognitive decline is memory loss. This doesn't necessarily mean forgetting important details but may manifest as difficulty in recalling names, misplacing items, or struggling to remember appointments. It's crucial to note that momentary lapses in memory can happen at any age and don't automatically signify cognitive decline.
Reduced Problem-Solving Abilities
Another symptom to watch for is a decrease in problem-solving skills. This can manifest as challenges with planning complex tasks, trouble with abstract thinking, or difficulty in solving problems that were once straightforward.
Slower Thought Processes
Cognitive decline can also mean a general slowing down of cognitive processes. You might find that it takes longer to complete tasks, understand new information, or make decisions. Again, this is a gradual change and usually becomes more noticeable over time [2].
Age as a Factor in Cognitive Decline
While cognitive decline can start as early as in your 30s, it's more commonly associated with aging. Factors like a reduced rate of neurogenesis (the formation of new neurons) and an increase in oxidative stress can contribute to cognitive decline as we get older.
Other Contributing Factors
It's worth noting that age isn't the only factor that contributes to cognitive decline. Various lifestyle elements can either speed up or slow down this process.
Diet
A balanced diet rich in antioxidants, good fats, vitamins, and minerals provides essential fuel for cognition. A poor diet, on the other hand, can accelerate cognitive decline.
Exercise
Physical activity is not just good for the body; it's beneficial for the brain as well. Regular exercise can help improve mental functions and slow down the cognitive aging process.
Stress
Chronic stress releases hormones that can impair cognitive functions and may contribute to cognitive decline. Learning stress management techniques can be a valuable preventive measure.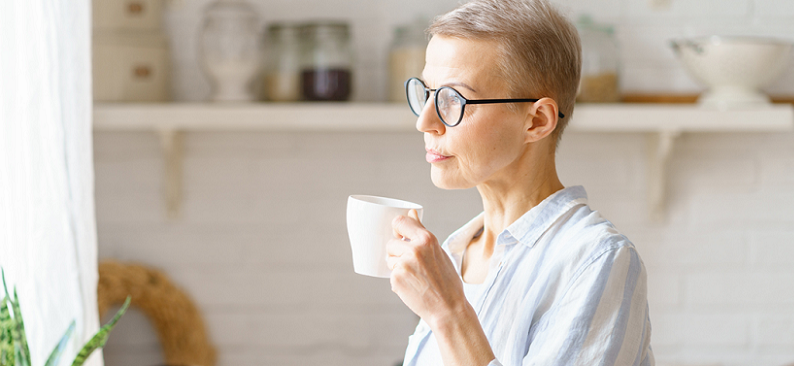 The Connection Between Menopause and Cognitive Health
While menopause is a biological certainty for most women, its impact on cognitive health is a nuanced subject, shaped by a variety of factors including hormonal changes, emotional stress, and lifestyle choices.
Current Research Findings
Modern scientific research offers insightful perspectives on how menopause could affect cognitive health. While not every woman experiences cognitive symptoms during menopause, a significant number do report mild forms of cognitive impairment.
Hormonal Influence
One of the leading theories focuses on hormonal changes that occur during menopause. Estrogen, which declines during this period, has neuroprotective properties and influences cognition and mood. Some studies suggest that the decline in estrogen levels might be correlated with symptoms of cognitive decline, although the research is still inconclusive.
Emotional Stress and Cognitive Function
The emotional and psychological effects of menopause can also indirectly affect cognitive function. Emotional stressors like mood swings and depression can affect cognitive abilities like attention and memory. Stress hormones can interfere with the neural pathways that are crucial for memory and learning.
Common Cognitive Symptoms During Menopause
Many women report experiencing noticeable cognitive symptoms during the perimenopausal and menopausal stages. Here are some of the most commonly observed issues:
Forgetfulness
Simple acts like forgetting where you left your keys or blanking out on a familiar name can become more frequent. Although generally not severe, these instances can be worrying for many women [3].
Difficulty in Concentration
Some women report challenges in maintaining focus on tasks, leading to decreased productivity and increased frustration.
Debunking Myths
The landscape of menopause and cognitive health is rife with myths and misconceptions that can cause unnecessary panic.
Menopause Does Not Cause Dementia
One prevalent myth is that menopause leads to irreversible cognitive decline or dementia. While some women may experience temporary cognitive symptoms, these are generally not indicative of long-term cognitive disorders like Alzheimer's disease.
Cognitive Effects Are Often Temporary
Most cognitive symptoms related to menopause are transient and often improve as the body adapts to its new hormonal landscape. It's essential to distinguish between these temporary cognitive changes and more serious, long-term cognitive decline.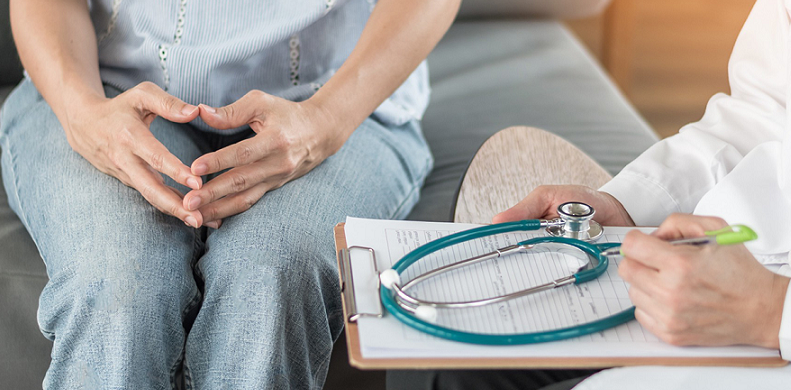 Risk Factors for Cognitive Decline During Menopause
While many women may experience some form of cognitive symptomatology during menopause, it's important to understand that not everyone is equally at risk. There are several risk factors that can make some women more susceptible to cognitive decline during this life stage. Recognizing these risk factors can aid in early intervention and more targeted treatment strategies.
Genetic Factors
Genetics can play a substantial role in how menopause affects your cognitive health.
Family History
Women with a family history of cognitive disorders such as Alzheimer's or dementia may be at an increased risk of experiencing cognitive decline during menopause. Although a family history doesn't guarantee you'll face the same issues, it may make you more susceptible.
Specific Genetic Markers
Advancements in genetics have identified certain genetic markers that may indicate a higher risk of cognitive decline. However, it's essential to consult with healthcare providers for a complete understanding of your genetic risk profile [4].
Lifestyle Factors
Lifestyle choices can also significantly influence the likelihood of experiencing cognitive decline during menopause.
Lack of Physical Exercise
A sedentary lifestyle devoid of regular physical activity is a known risk factor for cognitive decline, not just during menopause but throughout life. Exercise boosts blood flow to the brain and releases chemicals that promote neural health.
Poor Diet
As mentioned earlier, diet plays a crucial role in cognitive health. A diet high in saturated fats and sugars but low in fruits, vegetables, and omega-3 fatty acids can contribute to cognitive decline.
Medical Conditions
Certain medical conditions can exacerbate the risk of cognitive decline during menopause.
Hypertension
High blood pressure can restrict blood flow to the brain and thus impair cognitive function. It's particularly critical to monitor and manage blood pressure during menopause, where other factors may already be impacting cognitive health.
Diabetes
Diabetes can also adversely affect cognitive health by damaging blood vessels, which can lead to cognitive decline over time.
Psychological Factors
Psychological well-being can impact cognitive health significantly.
Chronic Stress
As discussed in previous sections, chronic stress can impair cognitive function. Stress management techniques such as mindfulness and meditation may help in mitigating this risk factor.
Depression
Depression not only affects mood but can also have detrimental effects on cognitive function. Women experiencing depression during menopause may also notice a more significant impact on their cognitive abilities.
Menopause Preventive Measures and Coping Strategies
Armed with an understanding of the risk factors, we can now turn our focus towards the proactive steps you can take to manage and even improve cognitive function during menopause. Thankfully, maintaining cognitive health during this life stage is not just about mitigating risks but also about embracing beneficial lifestyle changes.
Medical Treatments
Modern medicine offers several ways to manage cognitive symptoms associated with menopause, but it's essential to consult your healthcare provider for a treatment plan tailored to your needs [5].
Hormone Replacement Therapy (HRT)
Hormone Replacement Therapy involves supplementing the body with hormones like estrogen and progesterone to mitigate menopausal symptoms. While some studies suggest that HRT can help improve cognitive function, it is not without risks, including an increased risk of certain types of cancer and cardiovascular issues.
Cognitive Enhancers
Medications like cognitive enhancers can also be prescribed to improve aspects of cognitive function. However, these are generally not recommended as a long-term solution and should be considered carefully.
Alternative Treatments
If you're wary of medical treatments or are looking for supplementary strategies, alternative treatments offer promising avenues.
Phytoestrogens
Compounds like phytoestrogens, found in plants like soybeans, can mimic estrogen in the body and may help balance hormones naturally. Some women find relief from cognitive symptoms with a diet rich in phytoestrogens.
Herbal Supplements
Certain herbal supplements like Gingko Biloba and Ginseng have been studied for their potential cognitive benefits. While not a replacement for medical advice, they may serve as additional aids in managing cognitive symptoms.
Lifestyle Adjustments
Regardless of whether you opt for medical or alternative treatments, lifestyle adjustments can offer broad-spectrum benefits for cognitive health.
Exercise Regularly
Regular physical activity can increase blood flow to the brain, enhance mood, and improve cognition. Aim for at least 30 minutes of moderate exercise most days of the week.
Nutrient-Rich Diet
Consuming a diet rich in fruits, vegetables, lean protein, and healthy fats can provide the essential nutrients needed for optimal brain function. Omega-3 fatty acids, in particular, have shown promise in supporting cognitive health.
Manage Stress
Adopting stress management techniques like mindfulness, meditation, and deep-breathing exercises can help control stress hormones that impair cognitive function.
Stay Mentally Active
Engaging in intellectually stimulating activities like reading, solving puzzles, or learning a new skill can help keep your cognitive functions sharp.
References

[1] Menopause and memory: Know the facts
[2] Menopause and cognitive impairment: A narrative review of current knowledge
[3] The Menopause Transition and Cognition
[4] Many women have cognition issues during menopause
[5] The Effects of Menopause on Mood and Cognition