Anandamide: The Body's Natural Bliss Hormone and Its Role in Mental Well-being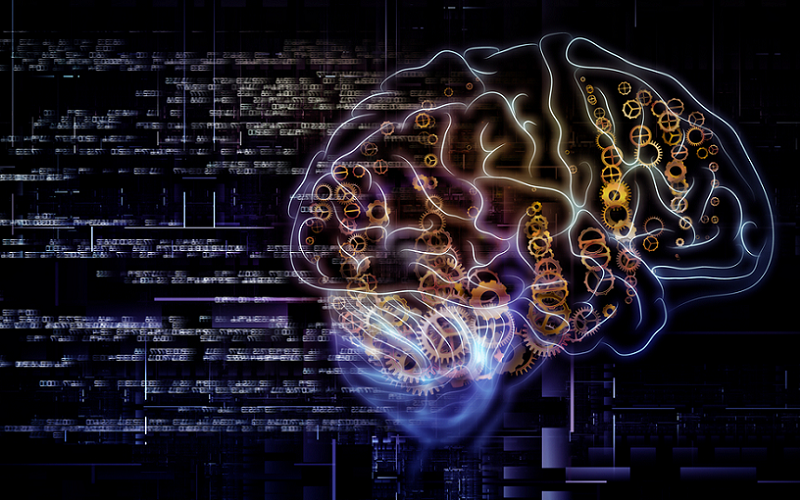 Often referred to as the "bliss molecule," anandamide is a fascinating compound that plays a pivotal role in how we perceive happiness and well-being. This naturally occurring hormone in our body has garnered significant attention from scientists and researchers alike for its profound impact on mental health. But what exactly is anandamide, and why is it so crucial for our emotional balance? Here we we uncover its origins, delve into its chemical properties, and discover its vital role in maintaining our mental well-being.
Anandamide Historical Background and Discovery
The intrigue surrounding anandamide isn't a recent phenomenon. Its name and the discovery story provide a vivid glimpse into its captivating nature. Understanding the history of anandamide gives depth to its importance in current neuroscience and holistic well-being.
Origin of the Name "Anandamide"
The term "anandamide" is derived from the Sanskrit word "Ananda," which translates to "bliss" or "joy." The nomenclature reflects its euphoria-inducing properties, reminiscent of the feelings many associate with happiness or a state of inner peace. The suffix "-amide" pertains to its chemical structure, denoting it as an amide type compound.
How Anandamide Was First Identified
The journey to anandamide's discovery began with the study of cannabinoids, specifically the primary psychoactive compound in cannabis, tetrahydrocannabinol (THC). Scientists were keen on understanding how THC interacted with the brain, leading them to identify specific cannabinoid receptors.
In the early 1990s, Dr. Raphael Mechoulam, an Israeli organic chemist who had previously isolated THC, and his team made a groundbreaking discovery. They identified an endogenous compound that bound to these cannabinoid receptors in the brain. This compound, which they named anandamide, was intriguing because it was produced within the body (endogenous) and had similar effects to THC but was natural to the human system [1].
Recognizing that the human body had its cannabinoid system that produced compounds like anandamide was revolutionary. It opened up avenues of research into how these endocannabinoids, like anandamide, influenced various physiological and psychological processes.
The realization that our bodies produced a substance akin to cannabis's active ingredient, and one that played a significant role in mood regulation, was indeed a monumental moment in the annals of neuroscience. This discovery sparked further interest in understanding the broader implications of the endocannabinoid system and compounds like anandamide in human health and well-being.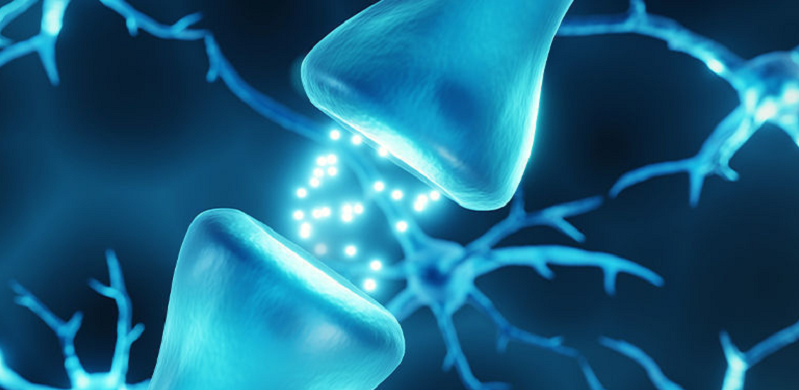 The Chemical Structure and Properties of Anandamide
Peeling back the layers of anandamide, we move into the molecular realm, where the intricacies of its chemical structure and properties come to light. By understanding these facets, we can better grasp how this unique molecule operates within our body and its parallels with other noteworthy compounds.
Comparison of Anandamide to THC in Cannabis
Anandamide and THC (tetrahydrocannabinol) share a curious relationship, with both binding to cannabinoid receptors in the brain. This similarity in function prompts the question: How alike are they on a molecular level?
At a glance, anandamide and THC have distinct molecular structures. However, their shapes allow them to interact with the same receptors, albeit with differences in affinity and efficacy. While THC is a plant-derived compound, anandamide is an endogenous fatty acid neurotransmitter. Despite their differences in origin, both can elicit feelings of euphoria and relaxation, underscoring their functional parallels [2].
Anandamide Mechanism of Action in the Body
Diving deeper into anandamide's inner workings, we encounter a precise mechanism that showcases its role as a neurotransmitter. Unlike traditional neurotransmitters, which are water-soluble and operate in synaptic transmissions, anandamide is lipid-soluble, allowing it to move within the cell membrane fluidly.
Once produced, anandamide doesn't linger for long. It is synthesized on-demand and rapidly degraded by enzymes, ensuring that its effects are transient. This rapid production and breakdown process ensures that anandamide doesn't accumulate in the body, thereby modulating its influence on mood and cognition.
The primary target of anandamide in the nervous system is the CB1 receptor, primarily found in the brain. By binding to this receptor, anandamide modulates the release of other neurotransmitters, playing a critical role in processes like mood regulation, pain perception, and appetite.
Understanding the chemical structure and properties of anandamide helps contextualize its significance in neurobiology. Its resemblance to THC and unique mechanism of action reveal a broader picture of how our body employs naturally occurring compounds to regulate critical physiological and psychological processes.
Functions of Anandamide in the Human Body
As we navigate the vast terrain of human physiology, anandamide emerges as a multifaceted molecule with roles that stretch far beyond mere mood modulation. The body's internal symphony of hormones and neurotransmitters showcases anandamide as one of its intriguing maestros, orchestrating several critical functions.
Role in the Endocannabinoid System
Before delving deeper into the specific tasks of anandamide, it's essential to understand its place within the endocannabinoid system (ECS). The ECS is a complex cell-signaling system in the body responsible for maintaining homeostasis or balance in various physiological processes [3].
Anandamide acts as a key endocannabinoid within this system. By interacting with cannabinoid receptors, primarily CB1 and CB2, anandamide influences a range of activities from the central nervous system to peripheral tissues. The dynamic interplay between anandamide and these receptors ensures that the body remains in equilibrium, responding adaptively to internal and external challenges.
Impact on Mood Regulation
Perhaps one of the most celebrated roles of anandamide is its impact on mood. By binding to CB1 receptors in the brain, it can influence the release of other neurotransmitters, including serotonin and dopamine. These neurotransmitters are critical in regulating mood, and anandamide's influence on their release underscores its significance in emotional balance. Elevated levels of anandamide have been associated with feelings of happiness and well-being, hence its moniker, the "bliss molecule."
Effects on Appetite and Digestion
Beyond the brain, anandamide plays a pivotal role in our digestive system. By interacting with the ECS in the gut, it helps regulate appetite, food intake, and even digestive processes. The familiar "munchies" experienced by some cannabis users can be attributed to THC's interaction with the ECS, which, in many ways, mirrors the effects of anandamide. In essence, anandamide helps modulate our hunger cues and ensures the smooth functioning of our digestive system.
Influence on Memory and Learning
Cognition and memory are other domains where anandamide leaves its mark. Interestingly, while it can promote neurogenesis (the formation of new neurons) in certain brain regions, it may also temper the formation of specific short-term memories. This mechanism can be protective; by inhibiting the recall of traumatic or stressful events, anandamide may play a role in reducing the impact of negative experiences [4].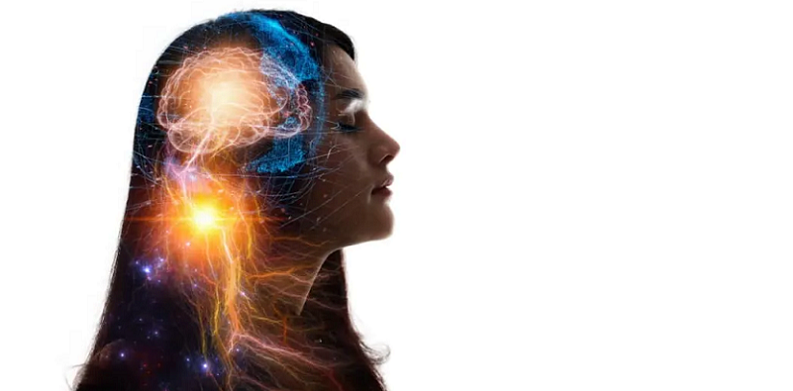 Anandamide's Connection to Mental Well-being
Beyond the molecular realm and physiological intricacies, the true essence of anandamide shines through in its profound impact on our mental health and overall well-being. Our mental landscape, painted with emotions, experiences, and memories, is greatly influenced by the subtle strokes of this remarkable molecule.
The Blissful Sensations
As its name suggests, anandamide's moniker of the "bliss molecule" isn't mere poetic license. This endocannabinoid plays a significant role in inducing feelings of joy, contentment, and overall well-being. Its interaction with the brain's CB1 receptors can lead to the release of dopamine and serotonin, two neurotransmitters heavily associated with pleasure, reward, and happiness. The euphoric feelings that anandamide can produce, though more subtle than external stimulants, are genuine and intrinsic, showcasing the body's innate capacity for joy.
Anandamide and Depression
Research into depression, one of the most prevalent mental health challenges of our time, has uncovered intriguing links to anandamide levels. Lower anandamide concentrations have been observed in individuals suffering from depressive disorders. Such observations hint at the potential therapeutic avenues for treating depression by modulating anandamide levels. Enhancing the endocannabinoid system's activity, particularly through anandamide, may offer a promising approach to alleviating depressive symptoms and promoting emotional resilience [5].
Effects on Stress and Anxiety
The tumultuous waves of stress and anxiety, often overwhelming in our fast-paced lives, find a potential balancer in anandamide. By modulating the release of various neurotransmitters and hormones, anandamide can attenuate the body's stress response. Moreover, it plays a pivotal role in the "stress-coping" mechanisms of the brain. Individuals with higher anandamide levels have been observed to exhibit fewer anxious behaviors and a better ability to handle stressful situations. Such findings highlight the molecule's potential in fostering emotional stability and resilience against external stressors.
Role in Pain Modulation
While pain may not seem directly related to mental well-being, chronic pain can significantly impact one's psychological state. Anandamide has been identified as a natural pain modulator. By binding to CB1 receptors in pain pathways, it can reduce pain perception and enhance tolerance. This natural analgesic effect not only alleviates physical discomfort but also aids in reducing the mental and emotional strain associated with chronic pain conditions.
References

[1] The endocannabinoid system: Essential and mysterious
[2] Anandamide, a Brain Endogenous Compound, Interacts Specifically with Cannabinoid Receptors
[3] Anandamide… the 'bliss' molecule
[4] Brain activity of anandamide: a rewarding bliss?
[5] Anandamide Uptake