Cortistatin: More than Just Sleep – Its Cognitive Reverberations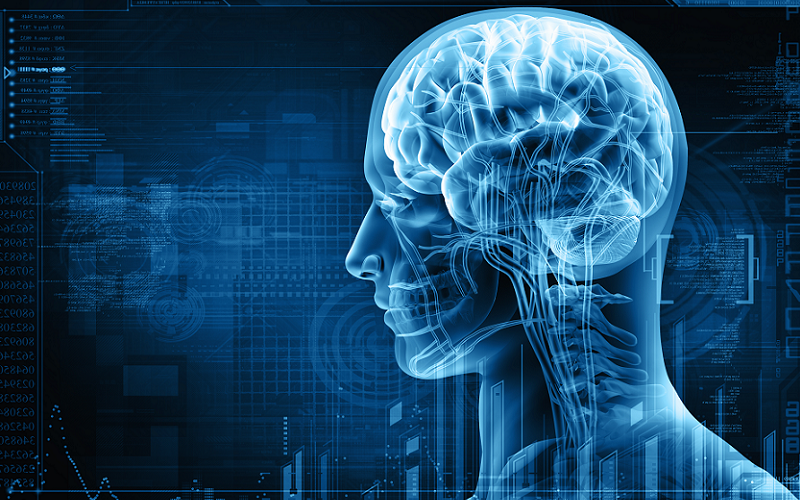 In the intricate tapestry of the human brain, hormones play pivotal roles, influencing everything from our emotional state to the intricacies of our cognitive processes. One such hormone, often overshadowed by its better-known counterparts, is Cortistatin. At first glance, one might mistake it for just another molecule in the vast arena of sleep regulation. However, delve a bit deeper, and its profound influence on cognition unfurls.
Historical Background of Cortistatin
As we embark on this exploration of Cortistatin, it's essential to journey back in time and grasp the history of its discovery. Understanding the roots and initial misconceptions about this hormone will lay a foundation for appreciating its multifaceted roles in the brain.
Discovery and Initial Findings of Cortistatin
The story of Cortistatin begins in the early 1990s, when scientists were analyzing the human DNA sequence. Amidst the vast genetic information, they stumbled upon a gene bearing a striking resemblance to the one encoding for Somatostatin, a hormone known for its regulatory functions in the endocrine system and the central nervous system. This newly identified gene was found to produce Cortistatin.
Initially, researchers believed Cortistatin was merely a variant of Somatostatin, owing to their structural similarities. Both hormones shared overlapping functions, especially in inhibiting the release of growth hormone and acting on specific receptors in the brain. However, as research progressed, it became evident that despite their similarities, the two hormones had distinct roles and mechanisms of action.
Early Misconceptions About Cortistatin
Given the close resemblance between Cortistatin and Somatostatin, the scientific community was initially prone to misconceptions. Many believed that Cortistatin was merely a derivative of Somatostatin or, at best, a minor player in the grand scheme of hormonal functions. Its unique name, stemming from its initial detection in the cortex of the brain, further led researchers to narrowly focus on its potential roles in the cortical region.
It took several years, with advances in molecular biology and neurochemistry, for researchers to start unraveling the unique functions of Cortistatin. As it turned out, while it did share certain functionalities with Somatostatin, Cortistatin had its own set of responsibilities in sleep regulation and, as we'll soon uncover, cognitive processes [1].
Cortistatin and Sleep
Sleep, a universal need across most life forms, has always piqued human curiosity. From ancient philosophers to modern scientists, the quest to understand the intricacies of sleep continues. Enter Cortistatin. While its historical discovery was rooted in comparisons with Somatostatin, its distinctive roles in sleep regulation set it apart.
The Role of Cortistatin in REM Sleep Regulation
Rapid Eye Movement (REM) sleep, often associated with vivid dreams, is a crucial phase of our sleep cycle. This stage is instrumental for cognitive functions like memory consolidation and emotional processing.
Cortistatin plays a pivotal role in the regulation of REM sleep. Research has shown that increased levels of Cortistatin in the brain lead to a rise in the duration of REM sleep episodes. This hormone, interestingly, acts as a modulator for neurons responsible for ushering the brain into the REM phase. By inhibiting certain excitatory signals and enhancing inhibitory pathways, Cortistatin paves the way for REM sleep initiation and maintenance.
Cortistatin's Effects on Sleep Architecture
Sleep architecture refers to the structure and pattern of sleep cycles that an individual undergoes during a typical sleep period. This encompasses the alternating stages of REM and non-REM sleep, the depth of sleep, and the frequency of awakenings.
Cortistatin, beyond its role in REM sleep, influences overall sleep architecture. Increased Cortistatin levels have been linked to prolonged deep sleep stages, offering a sense of restorative sleep. Moreover, this hormone aids in reducing the frequency of nocturnal awakenings, ensuring a more continuous and uninterrupted sleep pattern.
Comparative Analysis: Cortistatin vs. Somatostatin
As we bridge our understanding of Cortistatin's role in sleep, it's pertinent to distinguish it from Somatostatin, given their shared ancestry. While both hormones exhibit certain commonalities in sleep modulation, their mechanisms and impact levels differ.
Somatostatin, much like Cortistatin, can influence REM sleep. However, its primary focus lies in the inhibition of growth hormone secretion during sleep, ensuring the body's growth and repair processes are in sync with the sleep-wake cycle. On the other hand, Cortistatin's direct modulation of REM sleep, as well as its broader effect on sleep architecture, earmarks its more central role in sleep regulation [2].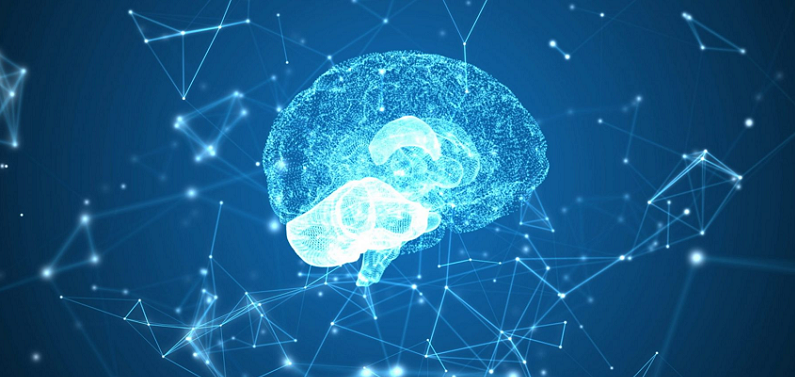 Cortistatin's Influence on Cognitive Processes
Having examined Cortistatin's undeniable relationship with sleep, it's crucial to shift our gaze towards the day, illuminating the hormone's role in the brighter, conscious hours. Cognitive functions – a constellation of processes that include memory, attention, and emotion – are paramount to our daily experiences. It's here that Cortistatin, in its silent efficacy, works wonders.
Cortistatin's Role in Memory and Learning
Memory, our brain's remarkable ability to store and retrieve information, stands as a testament to its complexity and efficiency. Learning, on the other hand, is the process by which we acquire new information or skills. Cortistatin plays a role in orchestrating the dance between these two intertwined processes.
Cortistatin's Enhancement of Short-term Memory
Before any piece of information is engraved into our long-term memory vault, it temporarily resides in our short-term memory. Research has revealed that increased levels of Cortistatin in the hippocampus, a brain region vital for memory processing, seem to enhance short-term memory capabilities. This could be attributed to the hormone's modulating effects on synaptic plasticity, the brain's ability to strengthen or weaken connections between neurons based on activity.
Potential Impact on Long-term Memory Consolidation
As night falls and we drift into slumber, our brain gets busy weaving the day's experiences into long-term memories. Given Cortistatin's pivotal role in REM sleep, it's plausible to speculate its influence on long-term memory consolidation. While research in this arena is still budding, preliminary findings suggest that the hormone might play a part in solidifying newly acquired information during the deep stages of sleep [3].
Cortistatin's Role in Attention and Focus
In today's world of constant stimuli, the ability to hone one's attention and maintain focus is more valuable than ever. Cortistatin, it appears, has a say in this domain too. Neural pathways in the brain that dictate attention have been found to contain receptors sensitive to Cortistatin. By modulating the excitability of these neural circuits, Cortistatin can potentially influence our ability to attend to specific tasks and filter out distractions.
Cortistatin's Part in Emotional Regulation and Mood Stability
Our emotional well-being is a delicate balance, and any tilt can cascade into mood disorders or heightened emotional responses. Cortistatin, acting on specific brain regions responsible for emotion, such as the amygdala, might be a key player in maintaining this equilibrium. Studies have shown that abnormal levels of Cortistatin are associated with mood disorders, although the exact relationship remains an area of ongoing research.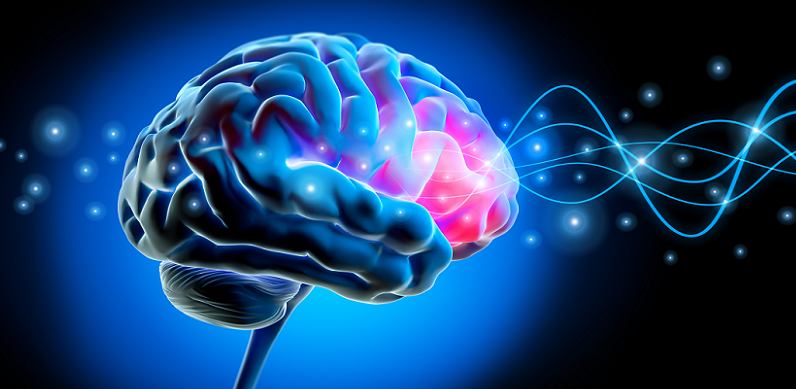 The Neural Mechanisms Underpinning Cortistatin's Effects
The myriad roles of Cortistatin in cognitive functions and sleep aren't just magical phenomena; they are anchored in intricate neural mechanisms. By understanding these underlying processes, we not only deepen our appreciation for Cortistatin's effects but also gain insights into potential therapeutic applications.
Interaction with GABAergic and Glutamatergic Systems
Two primary neurotransmitter systems – GABAergic (inhibitory) and Glutamatergic (excitatory) – serve as the yin and yang of our brain's neural activity. Cortistatin, in its nuanced manner, interfaces with both.
GABAergic System
GABA, or gamma-aminobutyric acid, is the chief inhibitory neurotransmitter in the brain. Cortistatin enhances the effects of GABA, promoting inhibition and leading to a calming, sedative influence. This modulation plays a pivotal role in Cortistatin's effects on sleep initiation and depth, as well as its potential in emotional regulation.
Glutamatergic System
On the flip side, Cortistatin can also influence the excitatory Glutamatergic system. While this might seem paradoxical given its inhibitory actions on the GABAergic system, it's essential to remember that the brain thrives on balance. By modulating both inhibitory and excitatory signals, Cortistatin ensures that a homeostatic balance is maintained, crucial for optimal cognitive functioning [4].
Impact on Synaptic Plasticity
Synaptic plasticity is akin to the brain's malleability, its ability to rewire and adapt based on experiences. This phenomenon lies at the heart of memory formation, learning, and even recovery post-injury.
Cortistatin, by acting on specific receptors at the synapses (junctions between neurons), can influence this plasticity. It has the potential to either strengthen or weaken synaptic connections, based on the context and specific neural circuitry involved. This action is particularly evident in regions like the hippocampus, where memory processes are dominant, as highlighted in our previous exploration of the hormone's role in short-term memory enhancement.
Modulation of Neuroinflammation
Inflammation, when unchecked, can be detrimental, even within the confines of our brain. Neuroinflammation, or inflammation of the nervous tissue, has been linked to various neurological disorders and cognitive deficits.
Research indicates that Cortistatin may play a protective role here. It seems to exhibit anti-inflammatory properties in the brain, potentially safeguarding neural tissues from damage. By regulating immune responses and inhibiting the release of pro-inflammatory agents, Cortistatin stands as a guardian against inflammatory onslaughts that can disrupt neural functions.
Potential Therapeutic Applications of Cortistatin
With the rich tapestry of Cortistatin's roles and mechanisms now laid out, the horizon beckons with promise: Could Cortistatin be harnessed for therapeutic purposes? Given its pervasive influence over cognitive processes, sleep, and neural health, it's enticing to speculate on its potential as a therapeutic agent.
Sleep Disorders
Given Cortistatin's integral role in sleep regulation, it's only logical to consider its potential in addressing sleep disorders.
Insomnia
For those battling insomnia, characterized by difficulty falling or staying asleep, Cortistatin's ability to enhance REM sleep and its interaction with the GABAergic system might be harnessed to promote restful slumber.
Narcolepsy
A disorder marked by excessive daytime sleepiness and sudden sleep attacks, narcolepsy might benefit from a careful modulation of Cortistatin levels, aligning the sleep-wake cycle more harmoniously.
Neurodegenerative Diseases
The realm of neurodegenerative diseases, such as Alzheimer's and Parkinson's, presents a challenging landscape. With Cortistatin's potential anti-inflammatory properties and its role in synaptic plasticity [5].
Alzheimer's Disease
Cortistatin's modulation of synaptic plasticity could be pivotal in countering cognitive decline and memory deficits typical of Alzheimer's. Moreover, its anti-inflammatory properties might offer neuroprotection against the disease's progression.
Parkinson's Disease
While primarily a motor disorder, Parkinson's also encompasses cognitive symptoms. Cortistatin's broad-spectrum neural effects might be tapped into as an adjunctive therapy, complementing primary treatments.
Mood Disorders
Given its influence over emotional regulation and its presence in brain regions dedicated to mood, Cortistatin might offer therapeutic avenues for mood disorders.
Depression
Abnormal levels of Cortistatin have been associated with depressive states. Regulating its levels might provide a novel approach to alleviating depressive symptoms, especially when combined with other therapeutic agents.
Anxiety
The calming effects of Cortistatin, thanks to its enhancement of the GABAergic system, could be harnessed to mitigate the heightened arousal states seen in anxiety disorders.
Cognitive Enhancement
In an age where cognitive enhancement is sought after, be it for academic prowess or professional expertise, Cortistatin's roles in memory and attention offer intriguing possibilities. While ethical considerations will be paramount, research into controlled modulation of Cortistatin levels might pave the way for cognitive boosters, enhancing memory retention or attention span.
References

[1] Cortistatin-14 Exerts Neuroprotective Effect Against Microglial Activation, Blood-brain Barrier Disruption
[2] Cortistatin—Functions in the central nervous system
[3] Cortistatin deficiency reveals a dysfunctional brain endothelium
[4] Brain–gut communication: cortistatin, somatostatin and ghrelin
[5] Cortistatin Is Induced in Brain Tissue and Exerts Neuroprotection