Endothelins: Vascular Regulators with a Cognitive Twist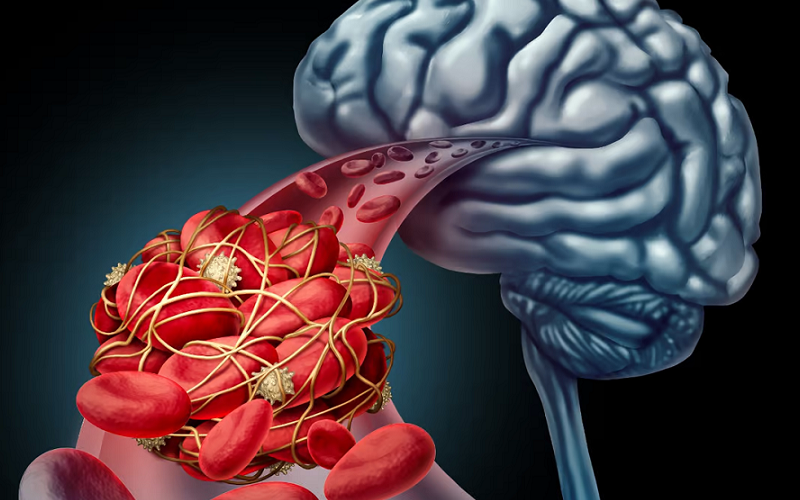 In the intricate tapestry of our body's systems, hormones play pivotal roles, orchestrating everything from growth and metabolism to mood and cognition. Among these hormones, endothelins, often celebrated for their vascular regulatory prowess, remain somewhat enigmatic. While their vital role in maintaining blood pressure is well-established, recent studies suggest their influence extends beyond the heart and vessels, reaching the intricate pathways of our brain.
Background on Endothelins
Endothelins, a family of peptides with intriguing characteristics, have garnered substantial attention from the medical and scientific communities due to their multifaceted roles. Originating from endothelial cells lining our blood vessels, these molecules have pronounced impacts on vascular health.
Definition and Classification of Endothelins
Endothelins belong to a group of strong vasoactive peptides produced predominantly by endothelial cells. These peptides play an integral role in various physiological processes, but they're chiefly known for their ability to regulate blood vessels' constriction and dilation. In terms of classification, there are three primary isoforms.
Endothelin-1 (ET-1)
This is the most abundant and studied variant in the human body. Primarily produced in endothelial cells, ET-1 is also found in some other tissues, like the lungs and kidneys. Its effects are wide-ranging, from promoting vessel constriction to influencing the growth of heart muscle cells.
Endothelin-2 (ET-2)
Less prevalent than ET-1, ET-2 shares many functional similarities with its more abundant counterpart. Its roles, however, remain a topic of ongoing research.
Endothelin-3 (ET-3)
This isoform is notably different in function compared to the other two, with more pronounced effects on specific organs, such as the intestines [1].
Function in Vascular Regulation
It's truly fascinating how such small molecules can have such profound effects on our body's vast vascular network. The power of endothelins in blood vessel regulation cannot be understated.
Vasoconstriction and Vasodilation Mechanisms
The primary role of endothelins, particularly ET-1, is the regulation of vessel tone. They can induce vasoconstriction, which narrows the blood vessels, elevating blood pressure. On the flip side, under certain conditions, they can promote vasodilation, expanding the blood vessels and decreasing blood pressure. The balance between these actions ensures that tissues receive the right amount of blood based on their needs.
Role in Blood Pressure Maintenance
Aside from regulating vessel diameter, endothelins also interact with other hormonal systems, such as the renin-angiotensin-aldosterone system, to fine-tune blood pressure levels. Their ability to influence renal water and salt retention further adds a layer of complexity to their regulatory functions.
Receptor Types
To exert their effects on cells, endothelins bind to specific receptors found on cell surfaces. These receptors decode the endothelin "message" and trigger a cascade of cellular events. Two primary receptors mediate these effects [2].
Endothelin Receptor Type A (ETA)
Found mainly in vascular smooth muscle cells, the binding of endothelin, especially ET-1, to this receptor primarily leads to vasoconstriction and increased blood pressure.
Endothelin Receptor Type B (ETB)
Located both in endothelial cells and smooth muscle cells, this receptor plays a dual role. In endothelial cells, its activation can lead to vasodilation, while in smooth muscle cells, it can promote vasoconstriction. Moreover, ETB receptors aid in clearing ET-1 from circulation, helping maintain its levels.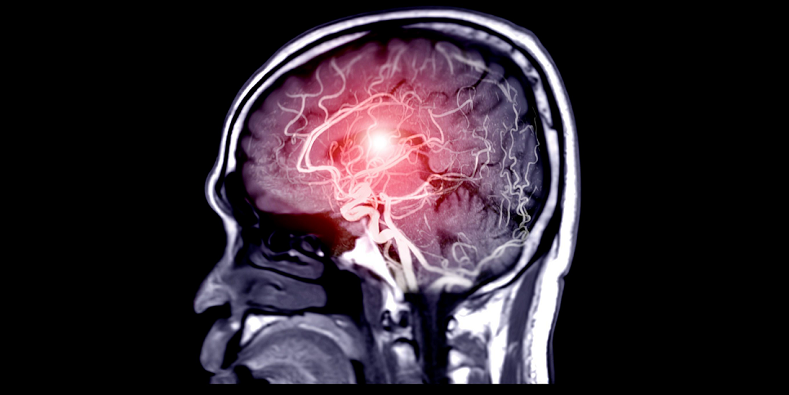 Endothelins and Cognition
As we move deeper into the world of endothelins, it becomes evident that these peptides' influence isn't restricted solely to the circulatory system. The brain, our central hub of cognition, is also profoundly affected by endothelins. While it may initially seem surprising, understanding the intricate relationship between endothelins and cognition offers new insights into the interconnectedness of our body's systems.
Endothelial Health and Brain Blood Flow
The endothelium's health, or the inner lining of our blood vessels, has a direct bearing on how effectively our brain receives vital nutrients and oxygen. Endothelins, given their vascular regulatory roles, naturally play a part in this dynamic.
Importance of Adequate Blood Flow for Cognitive Function
Our brain, while constituting only about 2% of our body's weight, consumes nearly 20% of the oxygen we breathe. Adequate blood flow ensures that neurons, the primary cells in our brain, function optimally. Any disruption in this flow can lead to cognitive impairments, ranging from minor lapses in memory to severe neurological disorders [3].
Impacts of Endothelin on Cerebral Circulation
Endothelins, by modulating vessel diameter, influence cerebral blood flow. Elevated levels of endothelins can constrict brain vessels, potentially limiting blood supply. Over time, chronic disturbances in cerebral circulation, influenced by deregulated endothelin activity, can contribute to cognitive decline.
Relationship Between Endothelins and Neurological Disorders
Emerging research is bringing to light the intricate link between endothelins and a host of neurological conditions. By understanding this relationship, we may uncover new pathways to treat or manage these disorders.
Alzheimer's Disease
Alzheimer's, a debilitating neurodegenerative condition, has been linked to vascular dysfunction. Elevated endothelin levels, leading to compromised cerebral blood flow, may exacerbate the disease's progression. Moreover, endothelin receptors are found in areas of the brain most affected by Alzheimer's, hinting at a more direct role in its pathology.
Vascular Dementia
As the name suggests, vascular dementia results from reduced blood flow to the brain. Given endothelins' role in vascular regulation, it's plausible that they play a part in the onset or progression of this form of dementia.
Stroke and Its After-Effects
Stroke occurs when a part of the brain loses its blood supply, either due to a clot or a bleed. High levels of endothelins can increase the risk of stroke by promoting blood vessel constriction and contributing to high blood pressure, a primary risk factor. Post-stroke, endothelins might influence recovery by affecting blood flow to the damaged areas [4].
Potential Therapeutic Implications
With growing understanding comes the promise of potential therapeutic interventions. The link between endothelins and cognitive health has spurred interest in finding treatments that modulate endothelin activity.
Endothelin Receptor Antagonists
These are drugs designed to block endothelin receptors, thereby reducing the peptides' effects. Preliminary research suggests they might hold potential in treating neurovascular disorders and mitigating the effects of reduced cerebral blood flow.
Future Avenues for Research and Treatment
As the relationship between endothelins and cognition becomes clearer, there's hope that targeted therapies, possibly combining vascular and neural interventions, might emerge. Such treatments would address the root causes of cognitive decline, offering a more holistic approach to managing neurological health.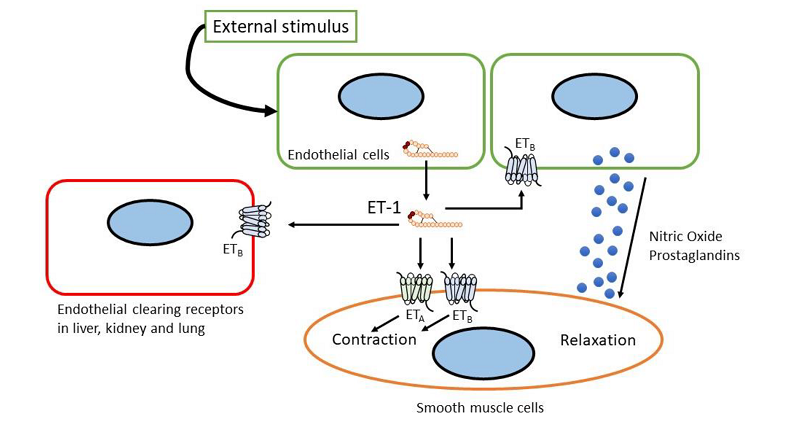 Risks and Complications of Endothelin Dysregulation
The dynamic world of endothelins offers us both hope and caution. While these peptides have critical functions in maintaining homeostasis, any imbalance in their activity can lead to several health issues. Just as the right amounts of endothelins contribute to our well-being, their dysregulation can usher in a host of complications.
Hypertension and Cardiovascular Disease
The cardiovascular system, our heart and blood vessels, is intricately linked with endothelins. Their role in regulating vessel diameter gives them a front seat in influencing our blood pressure and overall heart health.
The Pathway to Hypertension
Endothelins, primarily ET-1, cause potent vasoconstriction. In scenarios where there's an overproduction of endothelins or heightened sensitivity to them, blood vessels may remain constricted for extended periods, leading to hypertension or high blood pressure. Chronic hypertension strains the heart and is a leading risk factor for many cardiovascular diseases [5].
Impact on Heart Health
Over time, elevated endothelin levels can contribute to the thickening of the heart's walls, a condition called hypertrophy. This can reduce the heart's efficiency in pumping blood, increasing the risk of heart failure. Additionally, by influencing platelet aggregation, endothelins might also play a role in the formation of blood clots, raising the risk of heart attacks.
Pulmonary Disorders
The lungs, with their vast network of blood vessels, aren't immune to the effects of endothelin dysregulation. The implications here range from blood pressure anomalies to chronic respiratory conditions.
Pulmonary Hypertension (PH)
This condition arises when there's high blood pressure in the arteries supplying the lungs. Elevated endothelin levels, by causing constriction of these pulmonary arteries, can contribute to or exacerbate PH. This strain can subsequently lead to right heart failure, given the increased work the right side of the heart must perform to pump blood through the constricted arteries.
Potential Role in Respiratory Conditions
While research is still ongoing, there's evidence to suggest that endothelins might play a role in conditions like asthma and chronic obstructive pulmonary disease (COPD). Their ability to influence bronchoconstriction and airway inflammation could be key mechanisms here.
Renal Implications
The kidneys, our body's filtration units, are also influenced by endothelins. Given the renal system's dependence on blood flow and pressure regulation, it's unsurprising that endothelin dysregulation can have significant consequences here.
Impacts on Kidney Health
High levels of endothelins can lead to reduced blood flow to the kidneys. Over time, this can impair kidney function, leading to conditions like chronic kidney disease or even kidney failure.
Endothelins and Electrolyte Balance
The kidneys play a crucial role in maintaining our body's electrolyte balance, particularly sodium and potassium. Endothelins, by influencing renal blood flow and interacting with other hormonal systems like the renin-angiotensin-aldosterone system, can alter this balance, leading to complications like edema or even cardiac issues.
References

[1] Endothelins In Inflammatory Neurological Diseases
[2] Endothelin-1 Mediates Brain Microvascular Dysfunction
[3] Association Between Endothelial Function and Cognitive Performance
[4] A blood–brain barrier overview on structure, function, impairment, and biomarkers of integrity
[5] Distinct Alteration in Brain Endothelin A and B
Receptor Characteristics