Corticotropin-Releasing Hormone (CRH) and Its Impact on Stress and Cognition
In the intricate tapestry of the human body, hormones play a pivotal role, often acting as the silent puppeteers behind myriad physiological and psychological processes. One such influential hormone is the Corticotropin-Releasing Hormone (CRH). While it might sound like a mouthful, CRH has a profound influence on how we perceive and react to stressors and, in turn, how our cognitive functions operate under these conditions. Within the neural pathways and feedback loops of our brain, CRH weaves its narrative, affecting everything from our immediate responses to stress to long-term memory processes.
Introduction to Corticotropin-Releasing Hormone (CRH)
In the intricate tapestry of the human body, hormones are the unsung heroes, orchestrating countless physiological and psychological processes. From the adrenaline rush that helps us react in emergencies to the melatonin that lulls us to sleep, hormones are at the helm, governing our responses, emotions, and even memories. Amidst this complex hormonal symphony is the Corticotropin-Releasing Hormone (CRH), an essential molecule with a significant part to play. As its name suggests, CRH triggers a cascade of events in the body, most notably associated with stress and cognition.
Definition of Corticotropin-Releasing Hormone (CRH)
CRH is a peptide hormone, primarily produced by the hypothalamus. It acts as a key instigator in the hypothalamic-pituitary-adrenal (HPA) axis, initiating a chain reaction that results in the production of various other hormones, particularly those related to stress responses, such as cortisol. Beyond its direct physiological roles, CRH has indirect implications for our cognitive processes, influencing how we think, feel, and remember.
Overview of the Role of Hormones in Brain and Cognition
To truly appreciate CRH's impact, it's essential to understand the broader landscape of hormonal influences on our brain and cognition. Hormones, as chemical messengers, help transmit signals throughout the body, including the brain. They influence neural activity, modulate neurotransmitter levels, and even aid in the formation and retrieval of memories. Some, like serotonin, are linked to mood, while others, like insulin, have been found to play a role in learning and memory. In this vast hormonal network, CRH stands out, primarily due to its direct connection with our body's stress mechanisms [1].
Importance of Understanding CRH's Role in Stress and Cognition
As our modern lives become increasingly fraught with stressors—from work pressures to societal changes—it's more critical than ever to grasp the underlying mechanisms that shape our reactions. Understanding CRH's role provides insight into our own stress responses, offering potential avenues to manage and mitigate negative impacts. Furthermore, by elucidating the link between CRH, stress, and cognition, we can find better strategies to maintain and improve our mental health and cognitive longevity. In essence, by delving into the world of CRH, we unlock a deeper understanding of ourselves and the invisible forces that shape our experiences.
The Physiology of CRH
To unravel the intricacies of how CRH impacts stress and cognition, we must first dive into its physiological foundations. Every aspect of CRH, from its production to the places it affects within the body, plays a part in influencing our reactions to stressors and the subsequent cognitive processes.
Production and Secretion of CRH
The epicenter of CRH production lies within the brain, a testament to its importance in regulating both our physiological and psychological responses.
Hypothalamus Role
The hypothalamus, a small but mighty region of the brain, is the primary site for CRH synthesis. As a crucial part of the brain's limbic system, the hypothalamus has the task of maintaining the body's homeostasis. In response to various stimuli, particularly perceived threats or stressors, the hypothalamus secretes CRH. This release acts as the starting gun for the body's stress response, initiating a domino effect of hormonal activations [2].
CRH's Journey to the Pituitary Gland
Once produced, CRH doesn't stay idle. It travels through the bloodstream to the anterior pituitary gland, signaling the pituitary to release another hormone: adrenocorticotropic hormone (ACTH). This journey showcases the tightly woven network within which our hormones operate, each one influencing the other in a meticulously coordinated dance.
Receptors and Action Sites for CRH
While CRH's journey is fascinating, where it acts in the body is equally crucial to its impact on our stress and cognition.
Central Nervous System
CRH receptors, specifically CRH-R1 and CRH-R2, are widely dispersed throughout the central nervous system. These receptors, when activated by CRH, influence various neural processes. For instance, in the amygdala, a region linked to emotions and memory, the activation of these receptors can heighten emotional responses and modulate memory formation, particularly during stressful events.
Peripheral Tissues
Beyond the brain, CRH receptors can also be found in peripheral tissues, including the gastrointestinal tract, cardiovascular system, and immune cells. In these locations, CRH plays roles in modulating inflammation, influencing cardiovascular functions, and altering immune responses. These peripheral effects, while not directly related to cognition, indirectly influence our overall well-being, which in turn can impact cognitive functions.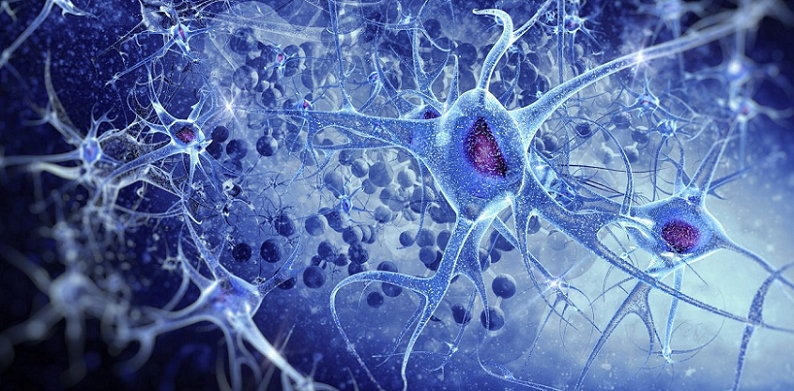 CRH and the Stress Response
Stress is an inescapable part of life, whether it's the immediate danger of a looming threat or the chronic pressures of modern living. At the heart of our stress response, acting as the initiator of a cascade of reactions, is the CRH. To truly grasp the depths of its influence, we'll explore how CRH intertwines with the body's stress mechanisms, dictating our physiological and psychological responses to stressors.
Definition of the Stress Response
Before diving into the specifics of CRH's role, it's essential to understand the broader framework of the stress response and its different facets.
Acute vs. Chronic Stress
Stress can be categorized based on its duration and intensity. Acute stress is short-lived, often triggered by immediate threats or challenges. Think of a sudden deadline or a near-miss while driving. The body responds rapidly, preparing for action. Chronic stress, on the other hand, is prolonged and can arise from persistent issues like financial worries, job pressures, or long-term health concerns. While acute stress can sometimes be beneficial, sharpening our senses and reflexes, chronic stress can have detrimental effects on our health and cognition [3].
The Body's Fight or Flight Mechanism
At the onset of a stressor, the body mobilizes its resources to either confront the challenge (fight) or escape from it (flight). This response is an evolutionary mechanism that allowed our ancestors to react swiftly to threats. While we may no longer face predatory dangers, our body still reacts to modern stressors in a similar fashion, increasing heart rate, diverting energy to essential muscles, and heightening our senses.
CRH's Role in the HPA Axis
CRH is the linchpin of the HPA (hypothalamic-pituitary-adrenal) axis, a major part of the body's neuroendocrine system that regulates reactions to stress.
Interaction with ACTH and Cortisol
Upon sensing a stressor, the hypothalamus releases CRH, which, as mentioned earlier, stimulates the pituitary gland to produce ACTH (adrenocorticotropic hormone). ACTH then prompts the adrenal glands to release cortisol, the body's primary stress hormone. This cascading effect results in a heightened state of alertness and readiness to respond to threats.
Feedback Mechanism and Regulation
The body is a marvel of regulation. Once cortisol levels rise, a feedback mechanism is activated, signaling the hypothalamus and pituitary gland to reduce the production of CRH and ACTH, respectively. This ensures that the stress response is not perpetually activated, which would be harmful to the body. This intricate balancing act is vital for our well-being [4].
Impact of Excessive CRH Production
When the system goes awry, and CRH production is constant or excessive, the consequences can be profound.
Chronic Stress and CRH Overproduction
Persistent stressors can lead to the overproduction of CRH, keeping the HPA axis continually activated. This sustained activation can lead to a host of health issues, including weakened immune function, increased blood pressure, and potential disruptions in sleep and metabolism.
Symptoms and Consequences
Beyond the immediate physiological impacts, an overactive CRH system can lead to psychological challenges. Symptoms might include anxiety, depression, memory problems, and difficulties in concentration. Over time, unchecked CRH overproduction can even contribute to more severe health conditions like cardiovascular diseases or metabolic syndromes.
CRH's Influence on Cognition
Beyond the palpable physiological responses we feel when stressed—like a racing heart or tense muscles—the influence of CRH extends to the very essence of our cognitive processes. How we think, remember, and even make decisions can be swayed by the levels and actions of CRH in our system. To fathom the depth of this connection, we need to traverse the intricate pathways that link CRH, stress, and our cognitive functions.
The Connection Between Stress and Cognitive Functions
Stress, while often viewed negatively, has shaped the evolutionary trajectory of our cognitive faculties. It's no accident that stressful situations can sometimes sharpen our focus or hasten our decision-making.
Memory Processes
The relationship between stress and memory is a complex one. On the one hand, acute stress can enhance the consolidation of memories, making certain experiences more salient. This is why we often vividly remember traumatic or highly emotional events. CRH plays a role in this by modulating neurotransmitter activity in memory-centric regions like the hippocampus. Conversely, chronic stress, and the prolonged presence of CRH, can impair memory retrieval and even hinder the formation of new memories.
Executive Functions
Executive functions refer to a set of cognitive processes that regulate, control, and manage other cognitive activities. This includes skills like problem-solving, planning, and flexible thinking. Acute stress, mediated by CRH, can sometimes boost these functions, preparing the body and mind to effectively tackle immediate challenges. However, chronic stress can exhaust these cognitive reserves, leading to difficulties in decision-making and task-switching [5].
Emotional Regulation
Emotions and cognition are deeply intertwined. CRH, especially due to its action within emotion-centric brain regions like the amygdala, can influence emotional responses. High levels of CRH can amplify emotional reactions, making individuals more reactive to emotional stimuli. This can influence decision-making processes, memory encoding, and even interpersonal interactions.
Neurological Pathways Affected by CRH
Our understanding of CRH's cognitive influence is rooted in its interactions with various brain regions and pathways.
CRH receptors, as mentioned earlier, are dispersed throughout the brain. When activated, they can modulate neurotransmitter activity, influence neural plasticity, and even impact the growth and survival of neurons. Areas like the prefrontal cortex, vital for higher-order cognitive functions, and the hippocampus, a hub for memory, are particularly sensitive to CRH's effects.
Studies and Findings Linking CRH to Cognitive Decline or Enhancement
Scientific inquiries into CRH have unveiled a trove of information about its cognitive impacts.
Several studies have indicated that excessive CRH, especially in the context of chronic stress, can be detrimental to cognitive health. This might manifest as memory impairments, reduced attention spans, and difficulties in decision-making. Conversely, some research suggests that in controlled amounts, CRH might enhance certain cognitive functions, especially in response to acute stressors. The precise impacts often hinge on factors like individual differences, the nature of the stressor, and the duration of stress exposure.
References

[1] On the role of the corticotropin-releasing hormone signalling system
[2] Role of Corticotropin Releasing Factor
[3] The Corticotropin-Releasing Factor Family: Physiology of the Stress Response
[4] Stress-induced behaviors require the corticotropin-releasing hormone (CRH) receptor
[5] Corticotropin-Releasing Hormone: Biology and Therapeutic Opportunities