Kisspeptin: Unraveling its Crucial Role in Neural and Hormonal Interactions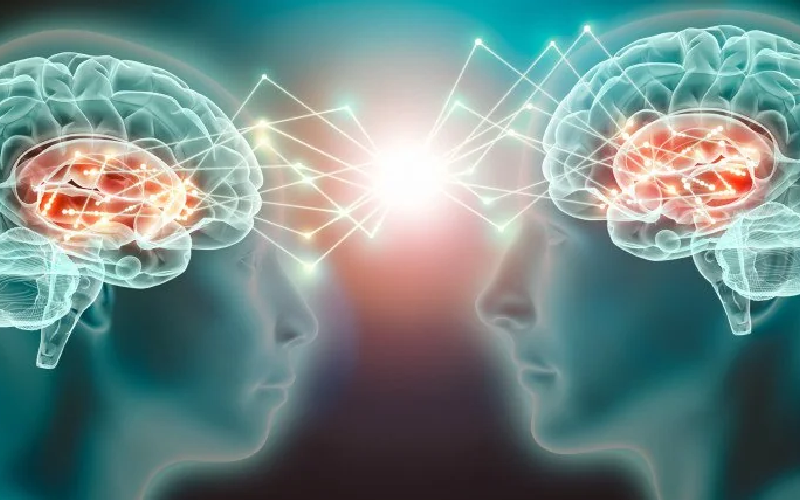 In the intricate tapestry of the human body, hormones stand out as vital threads, weaving together systems, processes, and functions to ensure harmony and balance. Among these hormones, one lesser-known player has emerged as a linchpin in the realms of both neural health and hormonal interactions: Kisspeptin. Often heralded for its role in reproductive health, recent research has illuminated its far-reaching implications, from brain development and circadian rhythms to emotional well-being.
Introduction to Kisspeptin and Brain Health
In the human body's vast web of interconnections, few systems are as intricate and vital as the dance between hormones and neural pathways. These links help drive our growth, behavior, moods, and overall health. At the forefront of this fascinating convergence stands Kisspeptin — a hormone that, despite its whimsical name, plays a role of unparalleled importance in both neural and hormonal realms.
Brief Overview of Hormones and Brain Health
Hormones, often termed the "chemical messengers" of our bodies, serve as bridges between different systems. They orchestrate growth, metabolism, behavior, and a plethora of other physiological processes. Their interaction with the brain is particularly captivating. For instance, our mood swings, cognitive abilities, and even stress responses are governed by the delicate balance of these hormonal levels.
Disturbances in this balance can have profound implications, leading to conditions like depression, anxiety, and various neurodegenerative diseases. Given this intricate relationship, understanding the specific roles of individual hormones becomes paramount in our quest for optimal cognitive health.
Introduction to Kisspeptin
Venturing into the vast world of hormones, Kisspeptin stands out not only for its unique nomenclature but also for its multifaceted roles.
Its Origin and Naming
Kisspeptin, originally identified in 1996, derives its name from the Hershey's "Kiss" chocolate, a nod to the location of its discovery in Hershey, Pennsylvania. A fun and memorable name for a hormone with serious implications!
General Role in the Body
Beyond its intriguing name, Kisspeptin has come to be recognized as a key regulator in numerous physiological processes, particularly those concerning reproduction and brain function. Its receptors are widely distributed across the brain, underscoring its significance in the neural-hormonal dance. From instigating puberty to modulating stress reactions, Kisspeptin's reach in our bodies is far and expansive [1].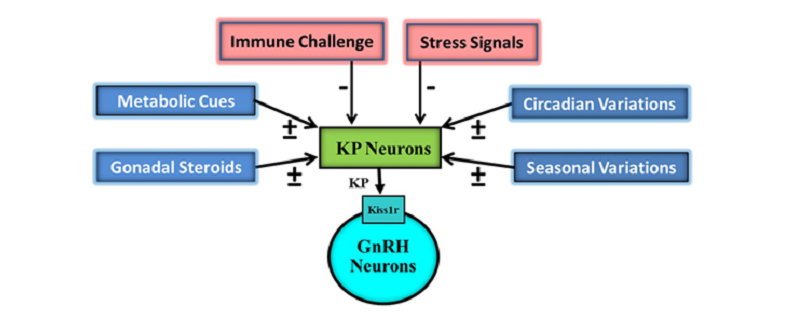 Kisspeptin: A Closer Look
Diving deeper into the world of hormones, it's essential to pause and take a more detailed look at Kisspeptin. Though its name might be reminiscent of a candy, its role in the physiological orchestra of our bodies is anything but trivial.
Structure and Composition of Kisspeptin
Every hormone in our body carries a unique structural signature that determines its function and interaction with various cells and receptors. Kisspeptin is no exception.
Kisspeptins are a family of proteins that derive from a single gene, named KISS1. These proteins, depending on their sequence length, can vary from 54 to as few as 10 amino acids. The most studied variant, Kisspeptin-10, is lauded for its robust capability to activate its receptor, GPR54.
This interaction between Kisspeptin and its receptor is fundamental. It's the key that unlocks numerous physiological processes, which we'll explore further in the sections to come.
Production and Release in the Body
Understanding where and how a hormone is produced can shed light on its significance and function in our systems. In the case of Kisspeptin, this production journey is as intriguing as the hormone itself.
Kisspeptin is primarily synthesized in the hypothalamus, a critical region of the brain that serves as a nexus for numerous hormonal pathways. Within the hypothalamus, specific neurons, termed "Kisspeptin neurons," are responsible for its production.
Regulatory Mechanisms
These neurons don't function in isolation. They are influenced by a medley of factors, both internal and external. For instance, circadian rhythms, stress, and even seasonal changes can impact the production of Kisspeptin. Furthermore, certain feedback mechanisms involving other hormones, like testosterone and estradiol, can either amplify or dampen its synthesis. This intricate dance of regulation ensures that Kisspeptin is produced in just the right amounts, at just the right times [2].
Distribution and Targets
Once produced, Kisspeptin does not remain stagnant. It is secreted and finds its way to target cells and tissues. Its primary target? The gonadotropin-releasing hormone (GnRH) neurons. By acting on these neurons, Kisspeptin sets off a cascade of hormonal events, most notably leading to the release of reproductive hormones. But as we'll soon discover, its influence is not limited to just the reproductive realm.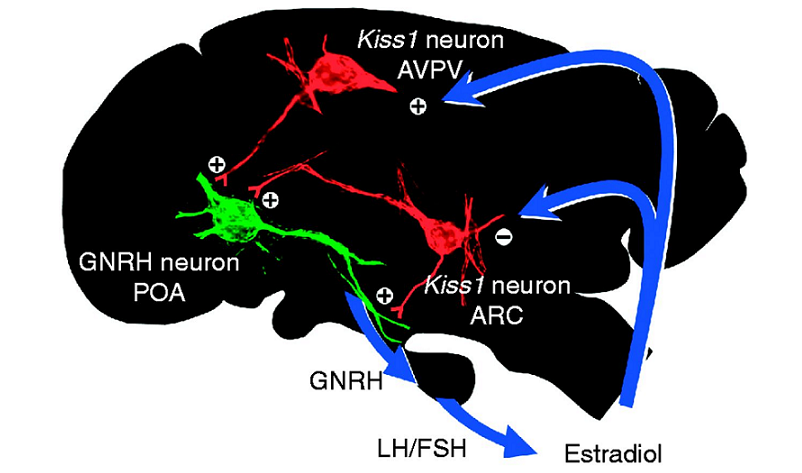 The Neurological Importance of Kisspeptin
While Kisspeptin's influence on reproductive physiology often takes center stage, its impact on the brain's intricate pathways is no less significant. The brain, with its myriad neurons and connections, relies on a delicate balance of neurotransmitters and hormones to function optimally.
As we venture further into the realm of neurology, the intricate interplay between Kisspeptin and our central nervous system becomes increasingly evident. From shaping our neural architecture to orchestrating our sleep-wake cycles, the hormone's contributions are profound.
Kisspeptin and Neural Development
Our brain, an organ of immense complexity, undergoes significant development from infancy through to adulthood. Throughout this process, hormones like Kisspeptin play pivotal roles, ensuring that neurons form connections appropriately and efficiently.
Role in Synaptic Plasticity
Synaptic plasticity refers to the ability of the connections between neurons, or synapses, to strengthen or weaken over time in response to changes in activity. It's a fundamental mechanism that underlies learning and memory. Emerging research suggests that Kisspeptin may influence this very process.
Kisspeptin's interaction with its receptor, GPR54, has been implicated in modulating synaptic activities in certain neural circuits. While the full scope of its role is still under investigation, early findings hint at Kisspeptin's potential in enhancing cognitive functions, memory formation, and even recovery from neural injuries.
Influence on Neuronal Connections
Beyond the synapses, Kisspeptin plays a part in guiding how neurons connect with one another. During the crucial stages of brain development, the correct formation of these connections is paramount. Aberrations can lead to developmental disorders and cognitive challenges.
Kisspeptin, through its signaling pathways, may influence the migration and positioning of neurons during embryonic brain development. While more research is needed, this insight offers a fascinating glimpse into Kisspeptin's broader role in shaping the brain's architecture.
Regulating Circadian Rhythms and Sleep Patterns
Sleep is not just a time for rest; it's a critical period where our brain processes information, consolidates memories, and rejuvenates itself. The importance of hormones in regulating our circadian rhythms, the natural internal processes that dictate our sleep-wake cycles, is well-acknowledged. And here, too, Kisspeptin has a role to play [3].
Kisspeptin's Interaction with the Suprachiasmatic Nucleus (SCN)
The Suprachiasmatic Nucleus (SCN) is often termed the body's "master clock." Located in the hypothalamus, this tiny region orchestrates our daily rhythms. Recent studies have highlighted a potential link between Kisspeptin and the SCN.
Kisspeptin neurons in close proximity to the SCN can influence its activity, thereby modulating our circadian rhythms. This interaction suggests that Kisspeptin might play a role in how we adapt to changes in light-dark cycles, time zones, or even shift work.
Implications for Sleep-Wake Cycles and Cognitive Health
With the revelation of Kisspeptin's influence on the SCN, the hormone's impact extends to our sleep patterns and, by extension, our cognitive health. Disrupted sleep can have significant ramifications, from reduced cognitive abilities to mood disturbances.
While the intricate details of how Kisspeptin shapes our sleep are still being unraveled, it's evident that its contribution is not just limited to reproduction. Its tentacles reach deep into the realms of neural health, impacting our daily lives in ways we're only beginning to understand.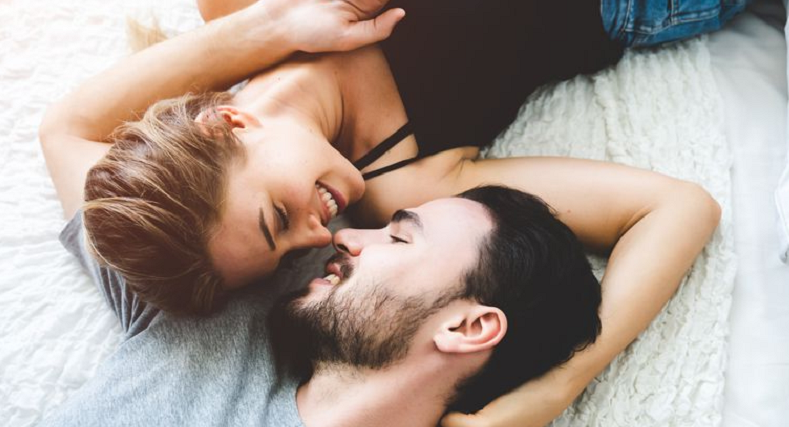 Kisspeptin's Pivotal Role in Reproduction
Moving from the intricate neural pathways to the realm of reproduction, Kisspeptin's significance is undeniably paramount. The dance of reproduction is a complex ballet of hormones and signals, choreographed with precision to ensure the continuity of life. Kisspeptin, often dubbed the 'maestro' of this ballet, orchestrates key events, from the onset of puberty to fertility regulation.
Initiating Puberty: The First Step
Puberty, a rite of passage into reproductive maturity, is more than just physical changes; it's a symphony of hormonal interactions, each playing its distinct part. Central to this symphony is Kisspeptin.
Kisspeptin's Role in GnRH Release
At the heart of puberty's initiation lies the gonadotropin-releasing hormone (GnRH). This hormone sets off a cascade of events that lead to the development of secondary sexual characteristics and reproductive capability. Kisspeptin acts as a potent stimulator of GnRH neurons, prompting their activation and, consequently, the release of GnRH. This action essentially 'kickstarts' the pubertal process.
External and Internal Influences
While the inherent genetic program determines the timing of puberty, several external and internal factors can influence its onset. Nutritional status, environmental cues, and even stress can impact the Kisspeptin system, altering the timing of puberty. Understanding Kisspeptin's sensitivity to these factors provides insights into the diverse factors affecting reproductive maturity.
Fertility Regulation and Reproductive Health
Beyond puberty, Kisspeptin continues to play an integral role in ensuring reproductive health and fertility. Its influence touches every aspect, from the menstrual cycle to pregnancy [4].
Kisspeptin and the Menstrual Cycle
The menstrual cycle, a monthly ebb, and flow of hormones is closely overseen by Kisspeptin. By influencing the periodic release of GnRH, Kisspeptin helps regulate the intricate balance between estrogen and progesterone, two critical hormones in the menstrual cycle. Any disruption in this balance, potentially caused by aberrant Kisspeptin signaling, can lead to menstrual irregularities and fertility challenges.
Implications for Reproductive Disorders
Given Kisspeptin's central role, it's unsurprising that any dysfunction in its signaling can result in a range of reproductive disorders. Conditions like polycystic ovary syndrome (PCOS) and certain types of infertility have been linked to altered Kisspeptin levels or receptor activity. Understanding these connections paves the way for potential therapeutic interventions targeting the Kisspeptin system.
Kisspeptin during Pregnancy
The role of Kisspeptin isn't limited to the initial stages of reproduction. During pregnancy, elevated levels of Kisspeptin are observed, particularly in the placenta. This surge is believed to play a role in regulating the placental function and ensuring a healthy pregnancy environment. It might also serve as a potential marker for pregnancy complications, offering new avenues for prenatal care.
Kisspeptin and Its Influence on Emotional and Social Behaviors
Our understanding of hormones has long surpassed the notion that they merely regulate physiological processes. They play critical roles in shaping our behaviors, emotions, and the very essence of our interactions. Kisspeptin, though traditionally tied to reproduction and neural pathways, has emerged as a potential influencer of our emotional and social tapestry.
Kisspeptin's Interaction with Brain Regions Governing Emotions
Emotions, those complex responses to our experiences and thoughts, are intricately tied to specific brain regions. Research now indicates that Kisspeptin has a say in these emotional corridors of our minds.
Amygdala and Emotional Processing
The amygdala, a small almond-shaped region in our brain, is a hub for emotional processing, especially when it comes to fear and anxiety. Recent studies have uncovered the presence of Kisspeptin receptors within the amygdala, suggesting that Kisspeptin may influence emotional responses, particularly those associated with stress and anxiety.
Hippocampus and Mood Regulation
Another critical region, the hippocampus, known for its role in memory and spatial navigation, also plays a part in mood regulation. The relationship between Kisspeptin and the hippocampus is still being unraveled, but early indications suggest potential implications for mood disorders, including depression [5].
Social Behaviors and the Role of Kisspeptin
Our social interactions, from forming bonds to processing social cues, are complex behaviors mediated by an array of factors, including hormones. Surprisingly, Kisspeptin appears to play a role in this domain as well.
Bonding and Attachment
While oxytocin has been celebrated as the 'bonding hormone,' there's growing evidence that Kisspeptin too contributes to forming attachments. Animal studies have revealed that changes in Kisspeptin signaling can influence mate choice and partner preference, hinting at its potential role in social bonding and attachment in humans.
Social Cognition and Processing
Beyond bonding, our ability to interpret social cues and understand the emotions of others, termed 'social cognition,' is fundamental to our interactions. Preliminary research suggests that Kisspeptin might influence social cognition, potentially by modulating activity in brain regions dedicated to processing social information.
Implications for Mental Health
With its ties to emotional processing and social behaviors, it's no surprise that alterations in the Kisspeptin system might have ramifications for mental health.
Anxiety and Stress Disorders
Given Kisspeptin's interaction with the amygdala, a dysfunction in this system could potentially exacerbate or contribute to anxiety and stress disorders. Understanding this link can provide novel therapeutic targets for these prevalent conditions.
Mood Disorders and Depression
The potential interplay between Kisspeptin and the hippocampus opens up avenues for research into mood disorders, particularly depression. While the exact mechanisms are still under exploration, the possibility that Kisspeptin modulation could aid in treating or managing depression is a hopeful prospect.
Current Research and Therapeutic Implications of Kisspeptin
As we continue to unravel the myriad roles of Kisspeptin, it's impossible to ignore the vast therapeutic potential it holds. The world of scientific research is abuzz with studies that dig deeper into Kisspeptin's mechanisms, pathways, and interactions. These endeavors not only expand our understanding of this hormone but also illuminate potential avenues for medical interventions.
Research Frontiers in Kisspeptin Biology
Unearthing the intricacies of any hormone requires sustained research, driven by curiosity and the potential promise of therapeutic breakthroughs. The story of Kisspeptin is no different.
Molecular Mechanisms and Signaling Pathways
To fully harness Kisspeptin's therapeutic potential, a comprehensive understanding of its molecular underpinnings is paramount. Current research is focused on decoding the signaling pathways initiated by Kisspeptin, its interactions with various receptors, and the cascade of events that follow its activation.
Interactions with Other Hormonal Systems
No hormone operates in isolation. The interplay between Kisspeptin and other hormonal systems, such as the GnRH system, oxytocin pathways, and stress hormones, is being extensively studied. These investigations reveal the cooperative and sometimes competitive dynamics that dictate physiological and behavioral outcomes.
Therapeutic Applications of Kisspeptin
With knowledge comes the power to intervene, to rectify, and to heal. The burgeoning understanding of Kisspeptin's biology is opening doors to several therapeutic applications.
Reproductive Disorders and Infertility Treatments
Given its pivotal role in reproductive processes, Kisspeptin analogs and agonists are being explored as potential treatments for reproductive disorders like PCOS and certain types of infertility. Preliminary clinical trials have shown promise, with Kisspeptin-based treatments aiding in ovulation and improving fertility outcomes in specific groups of patients.
Mental Health Interventions
With emerging evidence pointing towards Kisspeptin's influence on emotional and social behaviors, there's a burgeoning interest in exploring its potential as a treatment for mental health disorders, including anxiety, depression, and social cognition disorders. Though in its nascent stages, this research avenue holds immense promise.
Neuroprotective and Cognitive Enhancements
Kisspeptin's role in synaptic plasticity and neural development suggests potential applications in neuroprotection and cognitive enhancement. Researchers are investigating the hormone's potential in mitigating neurodegenerative diseases, enhancing memory and cognitive functions, and aiding neural recovery post-injury.
Challenges and the Road Ahead
While the therapeutic potential of Kisspeptin is vast, it's essential to acknowledge the challenges that lie ahead.
Ensuring Specificity and Minimizing Side Effects
As with any therapeutic intervention, ensuring specificity of action and minimizing unintended side effects is crucial. Kisspeptin's diverse roles in the body mean that any therapeutic application must be approached with caution to avoid undesirable outcomes.
Translating Lab Findings to Clinical Settings
The journey from a lab finding to a therapeutic application is long and fraught with challenges. Translating insights about Kisspeptin from controlled research settings to real-world clinical applications will require rigorous testing, validation, and careful monitoring.
References

[1] The role of kisspeptin neurons in reproduction
and metabolism
[2] Kisspeptin Regulation of Neuronal Activity throughout the Central Nervous System
[3] Comprehensive Review on Kisspeptin and Its Role in Reproductive Disorders
[4] Reproduction: A kiss to set the rhythm
[5] Structural Interactions between Kisspeptin and GnRH Neurons