The Enigma of Relaxin: Beyond Reproductive Roles to Neural Protection
Relaxin, traditionally celebrated for its pivotal role in pregnancy and childbirth, has always been associated with the realm of reproduction. But what if this hormone held secrets far beyond the confines of reproductive health? Recent breakthroughs in neuroscience hint at a novel narrative: relaxin as a guardian of our brain and cognitive functions. As our understanding of the human body's intricate networks expands, it becomes evident that hormones, much like stories, often have more than one tale to tell.
Historical Background of Relaxin Research
Relaxin, despite its relatively low profile in popular medical discourse, has a rich and nuanced history in the realm of scientific research. This history provides essential context for our current understanding and can offer clues into the hormone's multifaceted roles in the human body.
Discovery and Initial Characterization
The intriguing journey of relaxin's discovery dates back to the early 20th century. In 1926, two researchers, Frederick Hisaw and Gladys Rowan, were studying the effects of ovarian extracts on guinea pigs. They found that these extracts had a peculiar ability: they could relax the pubic ligaments of these animals. This relaxation was especially prominent in pregnant guinea pigs, leading to the naming of the substance responsible for this effect as "relaxin."
Over the next few decades, as biochemical and molecular techniques evolved, scientists were able to isolate and characterize the relaxin molecule. It became evident that relaxin was a peptide hormone, akin to insulin, and played essential roles in various reproductive processes.
Established Roles in Pregnancy and Childbirth
For the larger part of the 20th century, research on relaxin primarily focused on its reproductive functions. A cornerstone of this understanding was its role in preparing the female body for childbirth. The hormone's ability to relax uterine muscles, increase the flexibility of the cervix, and modulate the cardiovascular and renal systems were all crucial for the pregnancy process.
As its name implies, relaxin was known to "relax" the uterine muscles, reducing the risk of contractions in early pregnancy and thereby decreasing the chances of a miscarriage. Additionally, its role in remodeling connective tissues made it indispensable for the changes a woman's body undergoes during pregnancy and delivery [1].
Early Indications of Broader Biological Functions
Yet, as the 20th century drew to a close, inklings began to emerge that relaxin might have roles outside the reproductive sphere. Studies started revealing its presence in tissues and organs not directly linked to reproduction, like the heart, lungs, and even the brain. This distribution sparked curiosity: What was relaxin doing in these places?
Initial investigations suggested roles in vasodilation, collagen remodeling, and even anti-inflammatory responses. These broader biological implications set the stage for the next wave of relaxin research, one that would delve into its possible influence on neural systems and cognitive health.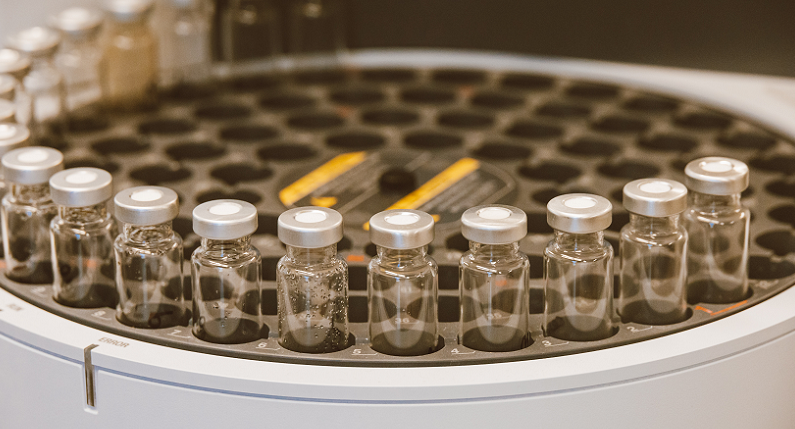 Understanding the Basics of Relaxin
Before venturing into the deeper waters of relaxin's potential in neural protection, it's imperative to have a firm grasp on its foundational aspects. What is this hormone, how is it produced, and how does it generally function within the human body? By unraveling these facets, we set the stage for a more profound comprehension of relaxin's enigmatic roles.
Production and Secretion Sites
Relaxin is a peptide hormone, which means it's made up of amino acids, much like the proteins in our body. It belongs to the insulin superfamily, sharing structural similarities with insulin and insulin-like growth factors.
In women, the primary site of relaxin production is the corpus luteum of the ovary. This temporary endocrine structure emerges after the ovary releases an egg and plays a crucial role in producing hormones that support the early stages of pregnancy. Besides the ovaries, relaxin is also produced in the placenta during pregnancy, further supporting its established roles in reproduction [2].
However, it's worth noting that relaxin isn't exclusive to females. In males, relaxin is produced in the prostate and is believed to play roles in sperm maturation and other reproductive functions.
Receptors and Target Tissues
For a hormone to act on the body, it needs specific receptors – think of these as locks to which the hormone, or key, fits. Relaxin interacts primarily with two known receptors: RXFP1 and RXFP2. These receptors are scattered throughout various tissues in the body, explaining the hormone's diverse actions.
While the presence of RXFP1 and RXFP2 in reproductive tissues, such as the uterus and cervix, is expected given relaxin's roles in pregnancy, these receptors have also been found in other areas like the heart, kidneys, and intriguingly, the brain. This distribution offers a tantalizing hint at the hormone's broader biological functions.
Mechanism of Action
Relaxin's mechanisms of action are multifaceted and can vary depending on the tissue and context. In reproductive tissues, for instance, relaxin promotes the relaxation of uterine muscles and aids in the dilation of the cervix by modulating collagen production and influencing water and electrolyte balance.
In non-reproductive tissues, its actions are diverse. For example, in the cardiovascular system, relaxin can induce vasodilation, helping to increase blood flow. This is achieved by stimulating the production of nitric oxide, a potent vasodilator [3].
The recent discovery of relaxin receptors in the brain suggests intricate neural mechanisms awaiting full elucidation. Preliminary research hints at roles in neuroprotection and modulation of neurotransmitters, but much remains to be explored.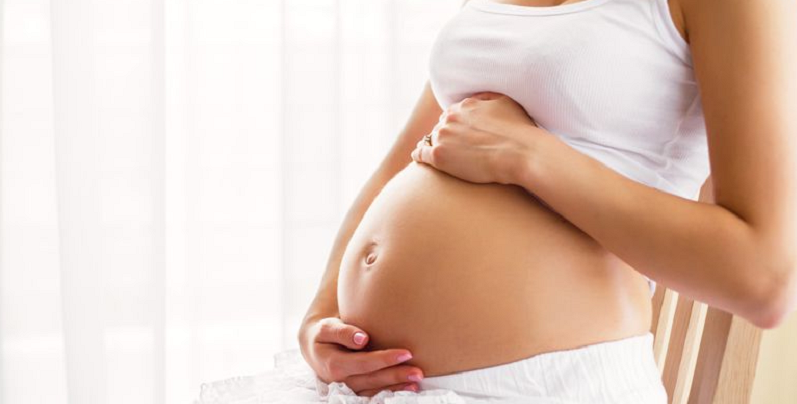 Beyond Reproduction: The Brain and Relaxin
The frontier of relaxin research has taken a fascinating turn towards an organ we wouldn't typically associate with this hormone: the brain. Exploring this fresh avenue of investigation, it becomes evident that relaxin's tale transcends the boundaries of reproduction, with the brain emerging as a crucial chapter in its intricate story.
Early Observations of Neural Impact
The brain's introduction to the relaxin narrative wasn't a sudden event; instead, it came about gradually through accumulating observations. Scientists first grew curious when they detected relaxin receptors in regions of the brain known for memory, learning, and neural regeneration. The very presence of these receptors indicated that relaxin might have roles to play within the neural realm.
Initial experiments, mostly on rodents, provided the first glimpses of these roles. For instance, animals administered with relaxin displayed improvements in memory tasks, hinting at cognitive-enhancing properties. Furthermore, some studies observed an uptick in neural growth factors in the presence of relaxin, suggesting it might bolster the brain's capacity for regeneration and repair.
Relaxin's Influence on Neuronal Growth and Survival
As research deepened, a more defined picture of relaxin's impact on the brain began to take shape. One of the most promising revelations was its potential role in neuronal growth and survival.
Neurons, the primary cells of our nervous system, require a conducive environment to thrive, grow, and form connections. Relaxin appears to bolster such an environment by promoting the secretion of various neurotrophic factors. These factors support neuron health, growth, and can even protect them from potential damage [4].
Furthermore, in conditions where the brain faces stress or injury, relaxin shows promise in mediating protective effects. This includes scenarios like ischemic stroke, where blood flow to certain brain regions gets compromised. Relaxin seems to counteract some of the harmful aftermaths of such incidents, minimizing neuron death and promoting recovery.
Implications for Cognitive Health and Neural Recovery
While the above findings have broad implications for brain health in general, they are particularly poignant in the context of diseases and conditions that compromise cognitive functions. For instance, age-related cognitive decline, which many face as they grow older, might be attenuated by harnessing the neural benefits of relaxin.
Moreover, for individuals recovering from brain injuries or those battling neurodegenerative diseases, relaxin's potential as a therapeutic agent becomes even more compelling. Its neuroprotective and regenerative properties could be instrumental in devising treatments that not only halt the progression of neuronal damage but actively promote healing and recovery.
Such prospects don't just shift our understanding of relaxin but also beckon a renewed optimism in the quest for solutions against brain disorders and injuries.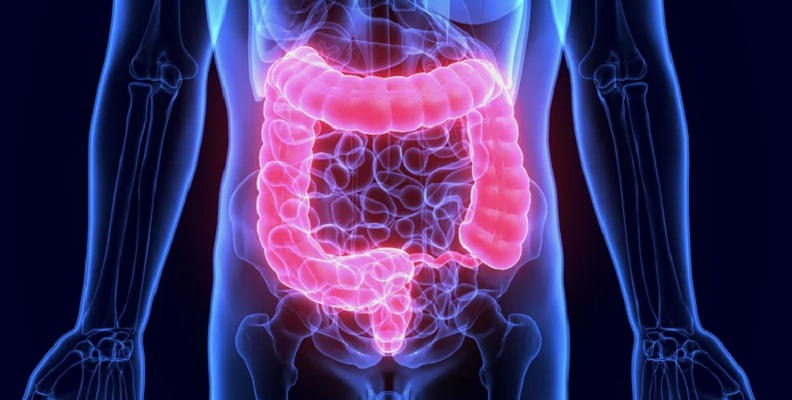 Potential Therapeutic Uses of Relaxin for the Brain
With a clearer understanding of relaxin's neural influence, it becomes impossible to ignore its therapeutic potential. Could this hormone, with its origins deeply rooted in reproduction, become a linchpin in the realm of neurology and brain health?
Relaxin and Alzheimer's Disease and Other Neurodegenerative Disorders
One of the most compelling arenas for relaxin's therapeutic exploration is neurodegenerative diseases, with Alzheimer's disease at the forefront. Alzheimer's, characterized by progressive cognitive decline, memory loss, and neural degeneration, has long confounded researchers and clinicians alike.
Recent studies suggest that relaxin might offer a glimmer of hope. Its neuroprotective properties, coupled with its ability to promote the release of neurotrophic factors, could be harnessed to slow the progression of the disease. Preliminary research on animal models has indicated that relaxin treatment can reduce the buildup of beta-amyloid plaques, one of the hallmarks of Alzheimer's pathology. Furthermore, rodents treated with relaxin exhibited improved memory and cognitive functions, suggesting potential therapeutic benefits [5].
While Alzheimer's stands out, other neurodegenerative disorders, such as Parkinson's disease and Huntington's disease, might also benefit from relaxin's neural protective and regenerative properties.
Brain Injuries and Relaxin-Induced Neural Protection
Beyond chronic neurodegenerative disorders, the realm of acute brain injuries also presents a potential therapeutic niche for relaxin. Traumatic brain injuries (TBIs), strokes, and other forms of acute neural trauma often lead to a cascade of damaging events in the brain, including inflammation, oxidative stress, and cell death.
Relaxin, with its anti-inflammatory properties and capacity to support neuron survival, emerges as a promising intervention. Early studies on animal models subjected to induced brain injuries have shown that relaxin treatment can reduce the extent of brain damage, promote faster recovery, and improve outcomes. This protective effect is especially crucial in the immediate aftermath of an injury, where timely interventions can drastically change the trajectory of recovery.
Relaxin Limitations and Safety Concerns in Therapeutic Applications
While the prospects of relaxin therapy for the brain seem promising, it's crucial to approach them with a measure of caution. Every potential therapy comes with its set of challenges and risks.
For one, the long-term effects of administering relaxin to the brain remain inadequately explored. While the hormone might offer benefits in the short term, its prolonged presence could have unforeseen consequences.
Additionally, the method of delivery presents a hurdle. The brain is protected by the blood-brain barrier, a selective filter that prevents many substances, including some hormones, from entering the brain from the bloodstream. Ensuring that therapeutic levels of relaxin reach the brain without unwanted side effects is a challenge researchers will need to address.
Lastly, individual variability, including how different patients might respond to relaxin therapy based on genetics, age, or other factors, is another area that requires in-depth study.
References

[1] Relaxin Peptide Hormones Are Protective During the Early Stages of Ischemic Stroke
[2] Relaxin family peptide systems and the central nervous system
[3] The relaxin peptide family – potential future hope for neuroprotective therapy
[4] Relaxin peptides reduce cellular damage in cultured brain slices
[5] Relaxin in Vascular Physiology and Pathophysiology