Brain Boosters vs. Structural Cell Nourishment: Why We Need Both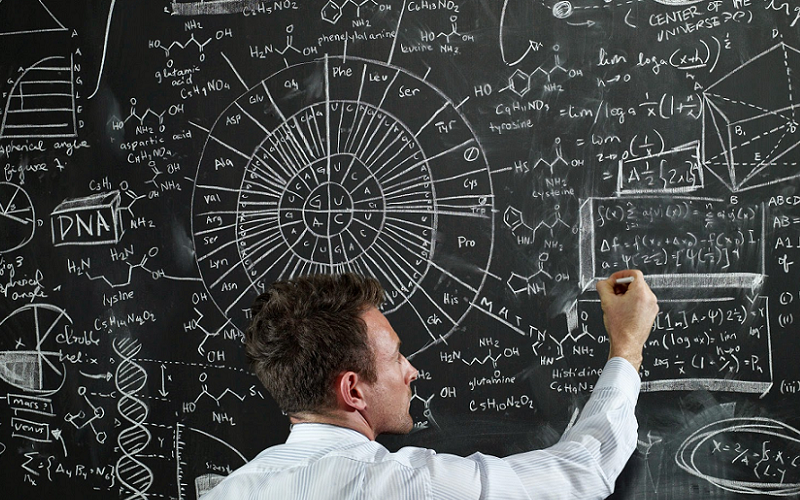 In the vast landscape of brain health, two terms often stand out: "brain boosters" and "structural cell nourishment." While one promises instant cognitive enhancements and the allure of sharpened focus, the other ensures the foundational health of our brain cells. But how different are they? And is one more important than the other? Here we examine the realm of neurons, unraveling the mysteries behind these terms and highlighting why a holistic approach, encompassing both brain boosters and structural nourishment, is pivotal for optimal cognitive function and long-term brain health.
Introduction to "Brain Boosters" and "Structural Cell Nourishment"
The intricate design of the human brain has long been a subject of fascination and research. From the pulsing networks of neurons to the delicate balance of neurotransmitters, our cognitive functions depend on a myriad of processes. With the increasing demands of modern life, there's a growing desire to enhance the brain's capabilities, leading many to seek shortcuts in the form of "brain boosters." On the other side of the spectrum lies the foundation of brain health, often referred to as "structural cell nourishment." This aspect ensures the very building blocks of our brain — our neurons — are well-fed and maintained.
Brief Overview of Brain Health
Brain health encompasses more than just cognitive function. It refers to the overall wellness of the brain, including its ability to perform its daily tasks, its resistance to neurodegenerative diseases, and its adaptability to new information and experiences. As the central hub of our nervous system, the brain's health is intrinsically tied to our quality of life, dictating everything from our decision-making processes to our emotional responses.
Definitions of "Brain Boosters" and "Structural Cell Nourishment"
"Brain Boosters" are typically substances or practices that aim to enhance cognitive function temporarily. These can range from over-the-counter supplements, prescribed medications, to even cognitive training exercises. Their primary goal is to boost mental performance in areas like memory, attention, and creativity.
On the other hand, "Structural Cell Nourishment" refers to the nutrients and conditions necessary for the growth, maintenance, and repair of brain cells, particularly neurons. This concept emphasizes the importance of a consistent intake of essential nutrients and a conducive environment for the brain's overall structural well-being.
Importance of Understanding the Distinction
While both brain boosters and structural cell nourishment aim for better brain health, their methods and focuses differ significantly. Understanding this distinction is crucial, especially when it comes to making informed decisions about our cognitive well-being. Failing to differentiate between the two could lead to an overreliance on quick fixes at the expense of long-term brain health [1].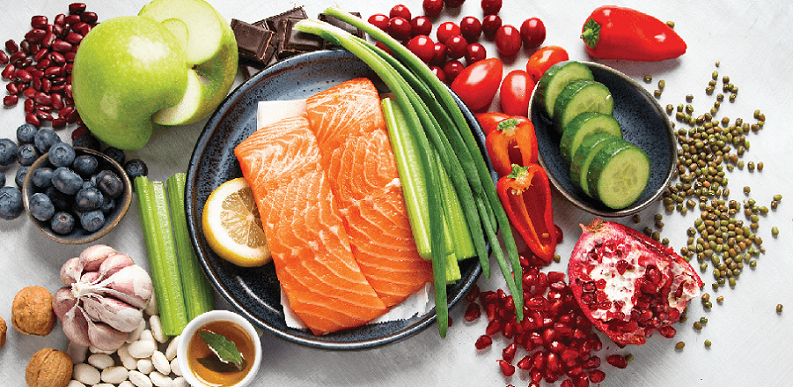 Brain Boosters: What Are They?
The allure of enhanced mental prowess has driven individuals throughout history to seek out elixirs, herbs, and practices that promise sharper wit, better memory, and sustained focus. In our contemporary age, the term "brain boosters" has emerged as an umbrella term for such enhancers, offering promises of amplified cognitive capacities within short durations. But what truly are these brain boosters, and how do they affect our neural landscape?
Definition and Types of Brain Boosters
"Brain boosters" can be understood as substances or activities aimed at providing a temporary boost in cognitive functions. Their popularity has surged, given the increasing cognitive demands of modern professional and academic spheres. They can be categorized into several main types:
Cognitive Enhancers
These are drugs, supplements, or other substances that can improve cognitive function, particularly executive functions, memory, creativity, or motivation. Examples include modafinil, a drug originally designed for narcolepsy patients, or nootropics, which are supplements or drugs that have cognitive-enhancing effects with minimal side effects.
Nutritional Supplements
Certain vitamins, minerals, and other nutrients can also be considered brain boosters when they specifically aim to support cognitive function. Omega-3 fatty acids, for example, have been linked to improved brain health, while substances like Ginkgo biloba are traditionally believed to support memory.
Smart Drugs
Often referenced in pop culture, these are prescription drugs taken for off-label cognitive-enhancing purposes. Popular choices include Ritalin or Adderall, which are prescribed for ADHD but are sometimes taken by those without the disorder to improve focus and energy [2].
Benefits of Brain Boosters
With the diversity of options available, brain boosters cater to a wide range of cognitive needs:
Enhanced Memory Recall
Some boosters, particularly certain nootropics, claim to help with memory consolidation and recall, aiding students and professionals alike in tasks that demand retention of large amounts of information.
Improved Concentration and Focus
For individuals faced with tasks that require prolonged attention, certain brain boosters offer increased concentration levels, keeping distractions at bay and enhancing productivity.
Increased Mental Energy
Certain stimulants and supplements offer heightened mental energy, warding off feelings of fatigue and allowing individuals to work or study for longer durations without feeling mentally exhausted.
Limitations and Potential Risks
While the promises of brain boosters are tempting, it's essential to approach them with a balanced perspective:
Short-Term Gains
Most brain boosters offer temporary benefits. While they might help with an all-nighter or a challenging task, they don't necessarily contribute to long-term cognitive enhancement.
Side Effects and Overreliance
Depending on the substance, there can be side effects ranging from mild (like insomnia) to more severe reactions. There's also the risk of becoming overly dependent on these enhancers, leading to reduced natural cognitive ability when not using them [3].
Ethical Considerations
The use of cognitive enhancers, especially prescription drugs taken off-label, sparks ethical debates. This revolves around fairness, especially in competitive environments like exams or professional settings, and the potential societal pressures to take enhancers to keep up.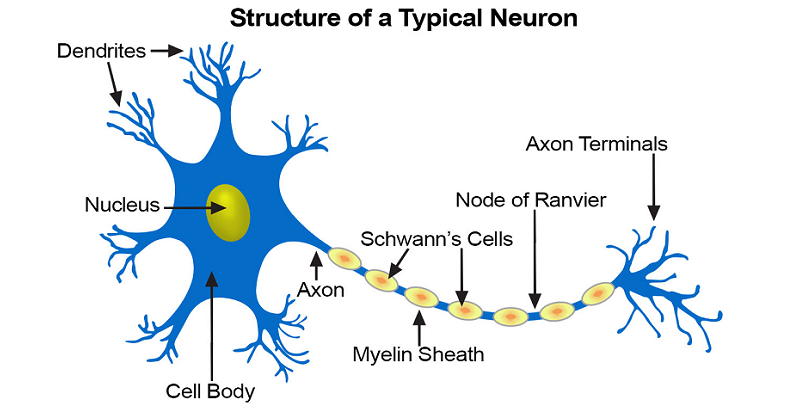 Structural Cell Nourishment: The Building Blocks of the Brain
While the appeal of instant cognitive boosts is undeniable, it's crucial to recognize that the brain's optimal performance isn't just about momentary enhancements. The foundation of genuine, lasting brain health lies in the structural nourishment of its cells. This long-term investment ensures that our neural networks remain robust and our cognitive abilities persist even as we age.
What is Structural Cell Nourishment?
At its core, structural cell nourishment refers to the essential nutrients and practices that maintain and fortify the very architecture of our brain cells, especially neurons.
Essential Nutrients
These are vital components that our brain cells need to function, grow, and repair themselves. They include a mix of vitamins, minerals, fatty acids, and proteins. For instance, omega-3 fatty acids aid in building cell membranes, antioxidants protect neurons from damage, and B vitamins support metabolic processes vital for brain cell energy.
Role in Brain Development and Maintenance
From birth, structural cell nourishment plays a pivotal role in the brain's growth and maturation. This nourishment isn't just crucial during our formative years; it remains essential throughout our lives, helping to repair damaged cells, create new neural connections, and even stave off degenerative diseases.
Importance of Nourishing Neurons
The brain, a complex web of billions of neurons, thrives on proper nourishment. Ensuring that these neurons are adequately fed and cared for is paramount for various reasons:
Neuron Functionality
Healthy neurons can effectively transmit signals, ensuring swift and accurate communication within the brain. This directly impacts our abilities to think, process information, and react to stimuli [4].
Long-Term Brain Health
By prioritizing neuron nourishment, we're investing in our future cognitive abilities. This reduces the risk of brain-related issues and ensures that our brain remains sharp, even as we advance in years.
Protection Against Neurodegenerative Diseases
Proper nourishment can fortify our brain against diseases like Alzheimer's, Parkinson's, and other forms of dementia. While it might not provide complete immunity, it certainly boosts the brain's resistance against such conditions.
Sources of Structural Cell Nourishment
So, where can one find these essential nutrients to nourish their brain cells?
Foods and Diets
A balanced diet rich in fresh fruits, vegetables, whole grains, lean proteins, and healthy fats is often the best source. Foods like fatty fish, blueberries, turmeric, and nuts are renowned for their brain-enhancing properties.
Supplements and Vitamins
While whole foods are the ideal sources, some individuals might benefit from supplements, especially if they have dietary restrictions or specific deficiencies. However, it's vital to consult with a healthcare professional before starting any supplementation regime.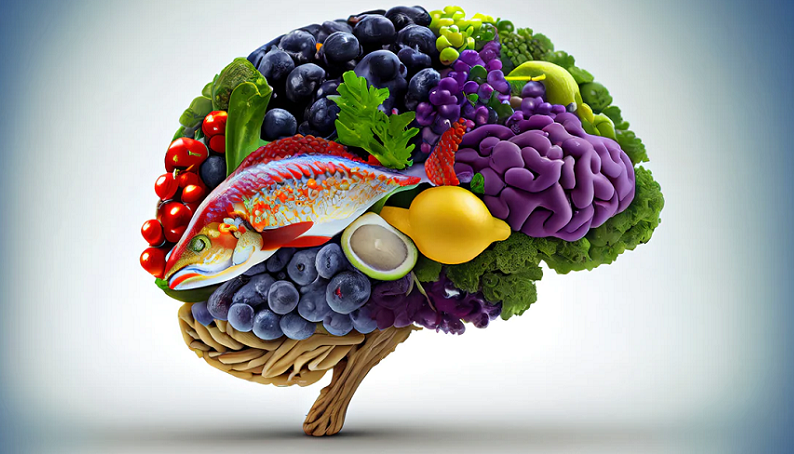 Comparing and Contrasting Brain Boosters and Structural Cell Nourishment
As we go deeper into the vast world of cognitive health, understanding the nuances between brain boosters and structural cell nourishment becomes paramount. Both play significant roles in shaping our brain's functionality, but they do so in distinct ways. By comparing and contrasting these two aspects, we gain a clearer perspective on how best to approach our brain health.
Immediate vs. Long-Term Benefits
At the very core, the primary distinction between brain boosters and structural cell nourishment lies in their temporal impacts.
Immediate Gratification with Brain Boosters
Brain boosters often provide immediate, noticeable improvements in cognitive functions. Whether it's heightened focus during an intense study session or enhanced memory recall during an examination, these boosters deliver quick results. However, this immediacy is often short-lived, waning as the effects of the booster dissipate.
Lifelong Investment with Structural Cell Nourishment
In contrast, the benefits of structural cell nourishment might not be instantly noticeable. It's a gradual process where the consistent nourishment of brain cells leads to lasting cognitive health. Over time, this dedication ensures that our brain functions remain robust, resilient, and adaptive [5].
Superficial Improvements vs. Fundamental Enhancements
The depth of impact between the two also offers a point of differentiation.
Surface-Level Boosts from Brain Boosters
While brain boosters can undoubtedly amplify cognitive capacities, they often do so on a superficial level. They might increase alertness or improve memory recall temporarily, but they don't necessarily fortify the underlying structures of the brain.
Deep-rooted Growth through Structural Nourishment
On the other hand, structural cell nourishment targets the very foundation of our cognitive functions. By ensuring that neurons and other brain cells are healthy and thriving, this approach promotes genuine, deep-rooted enhancements that are more sustainable in the long run.
Dependency and Overuse vs. Natural Brain Growth
The way we engage with these two facets can also have varying consequences.
The Potential Pitfalls of Brain Boosters
Relying heavily on brain boosters can lead to dependency, where individuals feel incapable of performing without them. Overuse can also lead to side effects, from mild discomforts like insomnia to more severe health implications.
Organic Enhancement with Structural Cell Nourishment
In contrast, structural cell nourishment promotes organic brain growth and development. It's a natural way to ensure our cognitive functions are at their peak, devoid of the risks of overuse or dependency. By simply providing our brain with the nutrients it needs, we're fostering an environment for it to flourish.
The Synergistic Relationship of Brain Boosters and Structural Cell Nourishment
Given the distinctions between brain boosters and structural cell nourishment, one might wonder if there's room for these two elements to coexist in our pursuit of optimal cognitive health. The answer, quite intriguingly, lies in understanding their synergistic relationship. When combined thoughtfully, these two facets can work together, creating a more comprehensive approach to brain wellness.
Bridging the Gap: Short-Term Gains and Long-Term Investment
While brain boosters and structural cell nourishment serve different timeframes, they can effectively complement one another.
Immediate Needs Met by Brain Boosters
There are moments in our lives—whether it's an important presentation, a critical examination, or an intense period of creativity—where we might need an extra cognitive push. Brain boosters can be invaluable tools during these times, offering the immediate enhancements we seek.
Laying the Foundation with Structural Nourishment
However, the efficacy of these brain boosters can be heightened when our brain's fundamental structures are well-nourished. A brain that's consistently fed with essential nutrients is more receptive to boosters, amplifying their positive effects.
Reducing the Downsides: A Balanced Approach
The potential pitfalls of brain boosters, such as dependency or side effects, can be mitigated when integrated into a regimen focused on structural nourishment.
Limiting Overreliance on Boosters
With a solid foundation of structural cell nourishment, there's less inclination to overuse or become overly dependent on brain boosters. Knowing that one's cognitive health is fundamentally strong can reduce the perceived need for constant external enhancements.
Enhanced Recovery and Resilience
In the instances when brain boosters are used, a well-nourished brain can recover faster from any immediate side effects, thanks to its inherent strength and vitality.
Crafting a Personalized, Holistic Strategy
Understanding the synergy between brain boosters and structural cell nourishment allows individuals to craft a balanced approach tailored to their needs.
Periodic Evaluations
Regularly assessing one's cognitive demands and health can guide the judicious use of brain boosters, ensuring they're employed only when truly beneficial.
Consistent Nourishment Focus
Regardless of when and how brain boosters are used, maintaining a consistent focus on structural cell nourishment ensures that the brain remains robust and adaptable in the long run.
References

[1] Nutritional Factors Affecting Adult Neurogenesis and Cognitive Function
[2] The Best Vitamins and Nutrients for Your Brain Health, According to Experts
[3] Food for thought: how nutrition impacts cognition and emotion
[4] Cognitive Function In Depth
[5] Study links nutrients, brain structure, cognition in healthy aging