Neuroplasticity and the Importance of Learning New Skills Throughout Life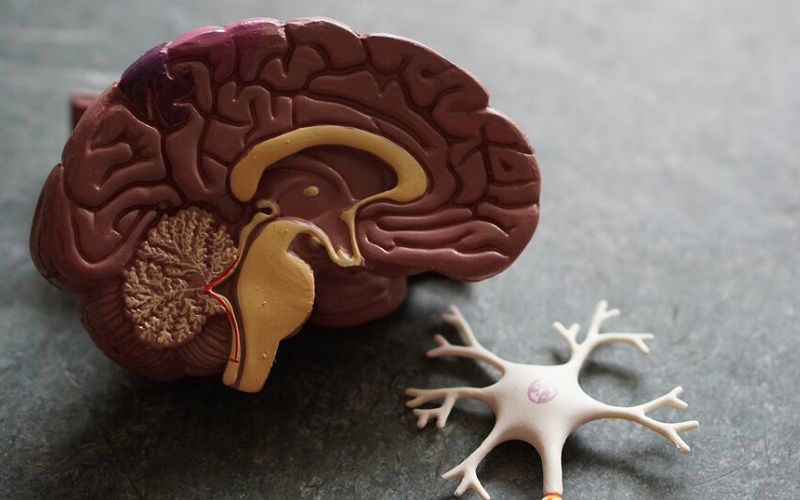 In a constantly evolving world, the ability to adapt and learn is paramount. One of the most fascinating aspects of the human brain is its capacity for change, growth, and adaptation — known as neuroplasticity. Here we delve into the world of neuroplasticity, exploring how learning new skills at any age can significantly impact our brain's function, cognitive health, and overall well-being.
Understanding Neuroplasticity
Neuroplasticity, derived from the words 'neuron' and 'plastic,' refers to the brain's remarkable ability to reorganize, adapt, and change itself throughout a person's lifetime. This continuous process of growth and modification allows the brain to forge new connections, compensate for injury, and adjust to new experiences and environments.
The concept of neuroplasticity has evolved over time. Early in the 20th century, scientists believed that the brain's structure was fixed and immutable after a certain age. However, as research progressed, it became evident that the brain is not static but rather highly dynamic and adaptable.
Key Principles of Neuroplasticity
Three fundamental principles govern neuroplasticity:
Neurons that fire together, wire together: This principle, known as Hebb's rule, states that when neurons are activated simultaneously, the connections between them strengthen [1]. This process forms the basis of learning and memory, as repeated activation of neural pathways makes them more efficient and robust.
Use it or lose it: Just as connections between neurons strengthen with use, they weaken if not used regularly. This principle emphasizes the need for continued engagement in cognitive and physical activities to maintain neural connections and promote optimal brain function [2].
Brain's ability to reorganize itself: Neuroplasticity allows the brain to reassign functions to different areas if necessary. This ability is particularly significant in cases of brain injury or neurodegenerative diseases, where the brain compensates for damaged regions by reallocating tasks to healthy areas [3].
Factors Affecting Neuroplasticity
Although neuroplasticity is an inherent property of the human brain, various factors can influence its extent and efficiency. Understanding these factors can help us optimize our brain's capacity for change and growth.
Age
Age plays a significant role in neuroplasticity [4]. During childhood and adolescence, the brain exhibits a heightened level of plasticity as it rapidly grows, forms new connections, and refines existing ones. However, neuroplasticity doesn't end with adolescence; it continues throughout life, albeit at a slower pace. Research suggests that while the brain's plasticity decreases with age, it remains capable of change and adaptation even in older adults.
Environment
The environment in which we live and the experiences we have can greatly impact neuroplasticity [5]. Enriched environments, characterized by increased sensory, cognitive, and social stimulation, promote the formation and strengthening of neural connections. On the other hand, impoverished environments, lacking in stimulation and novelty, can lead to a decline in neuroplasticity.
Genetics
Genetics can influence an individual's predisposition to neuroplasticity [6]. Some people may have a genetic advantage that allows their brains to be more adaptable, while others may face more challenges in promoting neuroplasticity. However, this genetic influence is not deterministic; environmental factors and personal experiences can still play a significant role in shaping the brain's capacity for change.
Experience
Experiences, both positive and negative, can affect neuroplasticity [7]. Engaging in new and challenging activities promotes the formation of new neural connections and strengthens existing ones. On the other hand, exposure to chronic stress, trauma, or substance abuse can negatively impact the brain's ability to adapt and change.
The Role of Learning in Neuroplasticity
Learning plays a crucial role in promoting and maintaining neuroplasticity. By engaging in new experiences and acquiring new skills, we stimulate our brains to adapt, reorganize, and create new neural connections.
How Learning New Skills Promotes Neuroplasticity
When we learn a new skill or engage in a novel activity, we challenge our brains to process unfamiliar information and adapt to new situations. This process stimulates the formation of new synapses and strengthens existing neural connections [8]. As a result, the brain becomes more efficient at processing information and performing tasks related to the new skill. Consequently, learning promotes neuroplasticity by encouraging the brain to adapt and change in response to novel experiences and challenges.
The Relationship Between Learning and Brain Function
Learning not only promotes neuroplasticity but also has a direct impact on brain function in several ways:
Cognitive reserve: Engaging in lifelong learning helps build cognitive reserve, which refers to the brain's resilience and ability to cope with damage or decline. A higher cognitive reserve has been linked to a reduced risk of developing neurodegenerative diseases such as Alzheimer's and better overall cognitive health in later life.
Brain-derived neurotrophic factor (BDNF): Learning new skills has been shown to increase the production of BDNF, a protein that supports the survival and growth of neurons [9]. BDNF plays a vital role in maintaining synaptic plasticity, memory formation, and overall brain health.
By understanding the relationship between learning and neuroplasticity, we can appreciate the importance of continually challenging our brains and acquiring new skills throughout our lives. In the next section, we'll explore the benefits of lifelong learning and provide examples of skills and hobbies that promote neuroplasticity.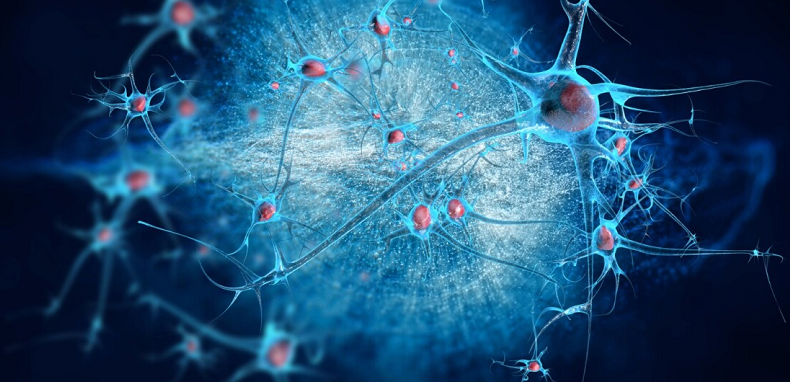 The Importance of Lifelong Learning
Lifelong learning not only promotes neuroplasticity but also offers a range of benefits that can improve our cognitive health, mental well-being, professional growth, and social engagement.
Benefits of Learning New Skills Throughout Life
Cognitive health: Engaging in lifelong learning helps maintain and improve cognitive abilities such as memory, attention, problem-solving, and critical thinking. Regular mental stimulation can also lower the risk of age-related cognitive decline and neurodegenerative diseases.
Mental well-being: Learning new skills can increase self-confidence, self-esteem, and a sense of accomplishment. It also offers opportunities for relaxation and stress relief, contributing to better mental health and overall well-being.
Professional growth: Acquiring new skills can enhance career prospects by making you more adaptable, creative, and efficient in your profession. It also demonstrates your commitment to personal development and growth, making you more attractive to employers.
Social engagement: Pursuing new hobbies and interests can foster social connections, providing opportunities to meet like-minded people, form new friendships, and expand your social network.
Examples of Skills and Hobbies to Learn
Learning a new language: Acquiring a new language can enhance cognitive function, improve memory, and increase cultural awareness. It also opens up opportunities for travel, work, and socializing with speakers of that language.
Playing a musical instrument: Learning to play an instrument can improve memory, attention, and motor skills. It also offers a creative outlet for self-expression and can serve as a relaxing and enjoyable pastime.
Engaging in physical activities: Activities like yoga, dance, or martial arts can improve physical health, boost mood, and enhance cognitive function. These activities also provide opportunities for social interaction and can be practiced at any age.
Pursuing creative hobbies: Engaging in creative pursuits such as painting, writing, or photography can enhance cognitive skills, promote relaxation, and provide a sense of accomplishment and self-expression.
By embracing lifelong learning and engaging in activities that promote neuroplasticity, we can enrich our lives, improve our cognitive health, and contribute to our overall well-being.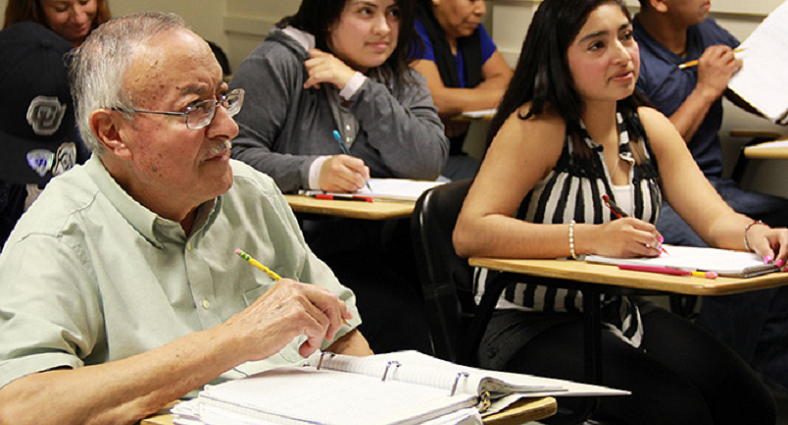 Strategies for Promoting Neuroplasticity and Lifelong Learning
To fully harness the power of neuroplasticity and lifelong learning, it's essential to adopt strategies that stimulate the brain and support continued growth.
Setting Achievable Goals
Establishing clear, attainable goals for learning new skills or engaging in new experiences can provide motivation and direction. Break down your objectives into smaller, manageable steps to maintain momentum and monitor progress.
Embracing a Growth Mindset
Adopting a growth mindset, which involves believing in your ability to improve and learn through effort and persistence, is critical for promoting neuroplasticity. Embrace challenges, view setbacks as learning opportunities, and remain open to feedback to enhance your capacity for change and growth.
Engaging in Regular Mental Exercises
Incorporate mental exercises into your daily routine to stimulate and challenge your brain. Activities such as puzzles, memory games, reading, or learning new skills can help maintain cognitive health and encourage neuroplasticity.
Maintaining a Healthy Lifestyle
A healthy lifestyle can significantly impact your brain's ability to adapt and change. Prioritize regular exercise, a balanced diet, sufficient sleep, and stress management to support optimal brain function and promote neuroplasticity.
Overcoming Barriers to Lifelong Learning
Despite the numerous benefits of lifelong learning, various challenges can hinder our pursuit of new skills and experiences. By identifying these barriers and adopting effective strategies to overcome them, we can maintain our commitment to personal growth and neuroplasticity.
Addressing Common Challenges
Time management: Balancing work, family, and personal commitments can make it difficult to find time for learning new skills. To overcome this challenge, schedule regular blocks of time for learning activities and prioritize them alongside other important tasks. Consider adopting time management techniques such as the Pomodoro Technique or time blocking to maximize productivity and allocate dedicated time for learning.
Motivation: Maintaining motivation can be challenging, particularly when progress is slow or setbacks occur. To enhance motivation, set achievable goals, celebrate small victories, and remind yourself of the benefits associated with learning new skills. Joining a group or finding a learning buddy can also provide support, encouragement, and accountability.
Financial constraints: The cost of classes, workshops, or learning materials can be a barrier to lifelong learning. To overcome financial limitations, explore free or low-cost resources such as online courses, library resources, or local community classes. In some cases, employers may offer financial support for professional development.
Tips for Overcoming These Challenges
Stay curious and open-minded: Cultivate a sense of curiosity by seeking out new experiences and being open to learning from others. This mindset can help you stay motivated and engaged in your lifelong learning journey.
Be flexible and adaptable: Embrace change and be willing to adjust your learning goals or strategies as needed. This adaptability can help you navigate challenges and maintain progress.
Seek support: Reach out to friends, family, or colleagues for encouragement, advice, or assistance in your learning endeavors. Building a support network can help you stay motivated and accountable.
References

[1] Donald Hebb: Pioneer of Neuropsychology
[2] Physical Activity Boosts Brain Health
[3] What Is Neuroplasticity? A Psychologist Explains
[4] The Role of Neurotransmitter Balance in Optimal Cognitive Performance
[5] Environmental influences on the pace of brain development
[6] Genetic Influences on Neural Plasticity
[7] The Relationship Between Neuroplasticity and Positive Thinking
[8] Understanding Your Brain to Help You Learn Better
[9] BDNF as a Promising Therapeutic Agent in Parkinson's Disease