A Mindful Approach to Fasoracetam: How It Can Improve Your Cognitive Health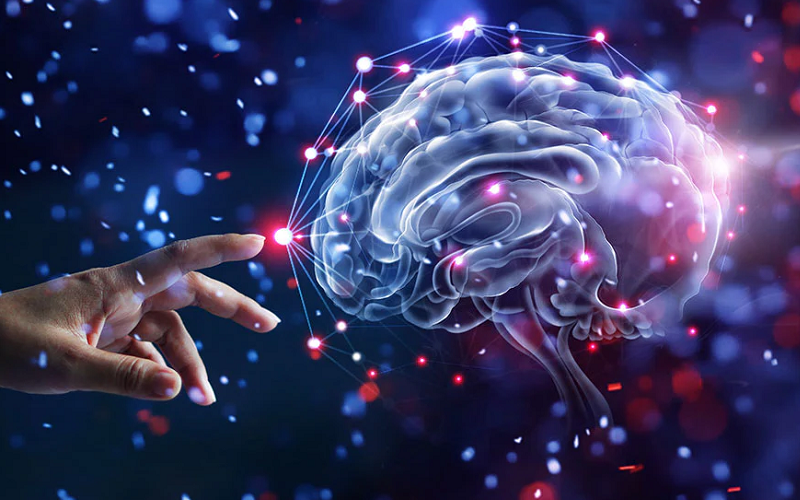 Fasoracetam, a powerful member of the racetam family of nootropics, has been making waves for its potential to enhance memory, focus, learning, and more.
Fasoracetam, a powerful member of the racetam family of nootropics, has been making waves for its potential to enhance memory, focus, learning, and more. Here we explore the numerous benefits of fasoracetam, along with crucial information about its dosage, interactions, half-life, and safety.
Introduction to Fasoracetam
In a world where competition is fierce, and mental performance is crucial, it's no wonder that people are increasingly turning to nootropics to give themselves an edge. Fasoracetam is one such nootropic that has captured the attention of individuals seeking to enhance their cognitive abilities. This powerful compound belongs to the racetam family of nootropics, which are known for their brain-boosting effects.
Overview of Fasoracetam
Fasoracetam is a synthetic nootropic compound that was first discovered in the 1990s by a Japanese pharmaceutical company. It is structurally similar to other racetam compounds, but it possesses unique properties that set it apart from its cousins. Fasoracetam is believed to work by modulating several neurotransmitter systems in the brain, including glutamate, acetylcholine, and GABA [1].
This modulation is thought to result in a wide range of cognitive benefits, such as improved memory, enhanced learning, better focus, and increased problem-solving abilities. Additionally, fasoracetam has shown promise in alleviating symptoms of ADHD and Alzheimer's disease, although more research is needed to confirm these findings.
The Racetam Family of Nootropics
The racetam family of nootropics is a group of synthetic compounds known for their cognitive-enhancing properties. The first racetam, piracetam, was discovered in the 1960s by a Romanian scientist, and since then, numerous other racetams have been synthesized and studied [2].
Some well-known members of the racetam family include aniracetam, oxiracetam, and phenylpiracetam. While each racetam compound has unique characteristics, they all share a common core structure and are thought to exert their effects on the brain by influencing neurotransmitter systems. Fasoracetam, as a member of this family, has gained significant attention for its potential cognitive benefits and unique properties.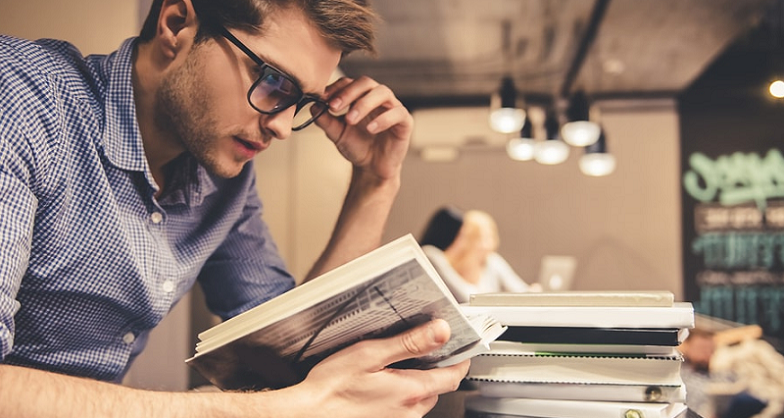 Fasoracetam Benefits: Unlocking Cognitive Potential
Fasoracetam has gained popularity among nootropic enthusiasts for its potential to enhance various aspects of cognitive function.
Memory Enhancement
One of the primary cognitive benefits of fasoracetam is its potential to improve memory. Research suggests that fasoracetam may increase the release of acetylcholine in the brain, a neurotransmitter crucial for memory formation and consolidation. This, in turn, may lead to better short-term and long-term memory retention, making it easier to recall information and learn new skills [3].
Learning Abilities
In addition to memory enhancement, fasoracetam is believed to improve overall learning abilities. Its influence on the glutamate system may play a role in this regard, as glutamate is a key neurotransmitter involved in synaptic plasticity, which is the brain's ability to form new connections and adapt to new information. By promoting healthy glutamate function, fasoracetam may help to optimize the brain's capacity to process and retain new information.
Focus and Concentration
Maintaining focus and concentration is essential for optimal cognitive performance, and fasoracetam may offer benefits in this area as well. Its modulatory effects on neurotransmitter systems, particularly the cholinergic and glutamatergic systems, may result in increased alertness and attention, enabling users to stay focused on tasks for longer periods without succumbing to distractions [4].
Creativity and Problem Solving
Fasoracetam's impact on cognitive flexibility, which is the ability to think creatively and adapt to changing situations, has also been noted. This cognitive benefit may be attributed to its influence on the brain's neurotransmitter systems, which can enhance the flow of information between different brain regions. As a result, fasoracetam may help users to think outside the box and come up with novel solutions to complex problems.
Mood Improvement and Stress Reduction
In addition to its cognitive benefits, fasoracetam has been reported to have positive effects on mood and stress levels [5]. Its modulation of the GABA system, which plays a crucial role in regulating mood and anxiety, may contribute to these effects. Users of fasoracetam have reported feelings of relaxation, reduced anxiety, and an overall sense of well-being, making it an attractive option for those seeking to improve their emotional health alongside their cognitive performance.
Potential ADHD and Alzheimer's Benefits
While more research is needed to confirm these findings, preliminary studies suggest that fasoracetam may have potential therapeutic applications for conditions such as ADHD and Alzheimer's disease [6]. Its effects on neurotransmitter systems, particularly the modulation of glutamate and GABA, may help to alleviate some of the cognitive and behavioral symptoms associated with these conditions. Further investigation is required to determine the efficacy and safety of fasoracetam for these specific uses.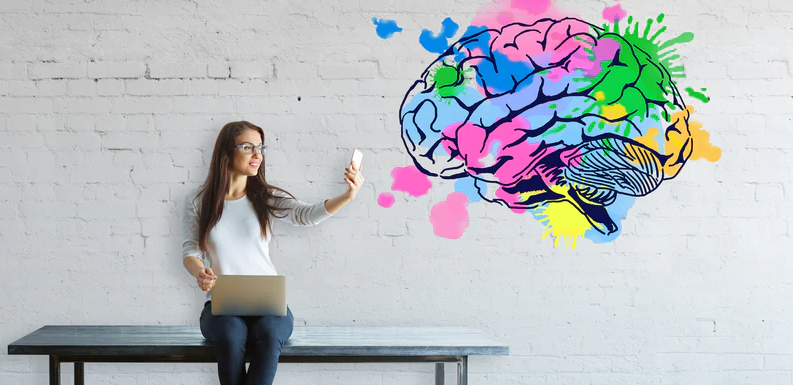 Fasoracetam Dosage: Finding the Optimal Amount
Determining the right fasoracetam dosage is crucial for reaping its full cognitive benefits while minimizing potential side effects.
Standard Dosage Guidelines
The standard dosage range for fasoracetam typically falls between 10 to 100 mg per day, with most users finding their sweet spot within this range. However, it's important to note that there is no one-size-fits-all dosage, as individual factors such as age, weight, and sensitivity to nootropics can influence the optimal dosage for each person.
Factors Influencing Individual Dosage
As mentioned earlier, various factors can impact the ideal fasoracetam dosage for an individual. Some of these factors include:
Age: Older adults may require lower dosages due to age-related changes in metabolism and neurotransmitter systems.
Bodyweight: Heavier individuals may require higher dosages to achieve the desired effects.
Sensitivity to nootropics: Some people may be more sensitive to the effects of fasoracetam and may require lower dosages to avoid potential side effects.
Tolerance: Over time, some users may develop a tolerance to fasoracetam, necessitating a higher dosage to maintain the same level of cognitive benefits.
Starting Low and Gradually Increasing
To determine the optimal fasoracetam dosage for your needs, it's advisable to start with a low dose and gradually increase it over time. This approach allows you to assess your individual response to the nootropic and identify the lowest effective dosage that provides the desired cognitive benefits without causing side effects. Begin with a dose of around 10 mg per day, and slowly increase the dosage in increments of 5 to 10 mg, closely monitoring your response and adjusting as necessary [7].
Dosage and Duration of Effects
The duration of fasoracetam's cognitive effects can vary depending on the dosage taken. Generally, higher doses may result in more potent and longer-lasting effects, while lower doses may provide more subtle and shorter-lasting benefits. However, it's important to strike a balance between potency and safety, as excessively high dosages may increase the risk of side effects.
Fasoracetam Interactions: What to Know
Understanding potential interactions between fasoracetam and other substances is crucial for ensuring both its efficacy and safety.
Common Drug Interactions
While fasoracetam is generally considered to have a low risk of serious drug interactions, it's essential to be aware of potential interactions with certain medications, such as:
Cholinergic drugs: Fasoracetam's effects on the cholinergic system may be amplified when taken with other drugs that influence acetylcholine, potentially leading to excessive cholinergic activity and side effects.
GABAergic drugs: Combining fasoracetam with medications that modulate GABA activity, such as benzodiazepines or other anxiolytics, may alter their effects and increase the risk of side effects.
Anticoagulants: Though the risk is low, there is a theoretical possibility that fasoracetam could interact with anticoagulant medications, affecting their efficacy.
It's important to consult with a healthcare professional before starting fasoracetam, especially if you are taking any prescription medications, to avoid potential interactions.
Combining with Other Nootropics (Stacking)
Many nootropic users practice "stacking," which involves combining two or more cognitive enhancers to achieve synergistic effects. Fasoracetam can be combined with other nootropics, such as:
Choline supplements: Stacking fasoracetam with a choline source, like alpha-GPC or citicoline, may enhance its cognitive benefits by providing additional acetylcholine precursors.
Other racetams: Combining fasoracetam with other racetams, such as aniracetam or oxiracetam, may result in complementary cognitive benefits, as each racetam has unique properties.
When stacking fasoracetam with other nootropics, it's crucial to start with lower dosages of each substance and adjust as necessary to minimize the risk of side effects and interactions.
Interactions with Food and Supplements
There is limited information on fasoracetam's interactions with food and dietary supplements. However, it's generally recommended to take fasoracetam on an empty stomach or with a light meal, as some users have reported that taking it with a large meal can reduce its absorption and effectiveness. If you are taking other dietary supplements, consult with a healthcare professional to ensure there are no potential interactions with fasoracetam.
Precautions and Contraindications
While fasoracetam is generally well-tolerated, there are certain precautions and contraindications to consider:
Pregnancy and breastfeeding: The safety of fasoracetam during pregnancy and breastfeeding is unknown; therefore, it's best to avoid its use during these periods.
Pre-existing medical conditions: Individuals with pre-existing medical conditions, such as liver or kidney disease, should consult a healthcare professional before using fasoracetam.
Allergies: If you have a history of allergies or hypersensitivity to racetam compounds or any of the ingredients in fasoracetam, it's essential to avoid its use.
Understanding Fasoracetam Half-Life
The half-life of a drug is an important factor to consider, as it determines how long the substance stays in the body and influences the timing of dosages.
Fasoracetam's Half-Life
The half-life of fasoracetam is relatively short compared to some other racetams, ranging from 1.5 to 2.5 hours. This means that the concentration of fasoracetam in the bloodstream decreases by half during this period. Consequently, fasoracetam may need to be taken more frequently than other racetams with longer half-lives to maintain consistent cognitive benefits throughout the day.
Implications for Dosing Frequency
Due to its short half-life, fasoracetam users may need to take multiple doses throughout the day to maintain its cognitive-enhancing effects. For most users, taking fasoracetam 2 to 3 times per day, evenly spaced apart, can help achieve consistent benefits. However, individual responses to fasoracetam may vary, and it's essential to experiment with dosing frequency to find the optimal schedule that works best for you.
Time to Onset of Effects
The time it takes for fasoracetam to exert its cognitive effects can also be influenced by its half-life. Generally, users report experiencing the benefits of fasoracetam within 30 minutes to 2 hours after ingestion. This rapid onset of effects, coupled with its relatively short half-life, makes fasoracetam well-suited for situations where a quick cognitive boost is needed.
Fasoracetam Safety and Side Effects
As with any nootropic, it's crucial to be aware of the safety profile and potential side effects of fasoracetam.
General Safety of Fasoracetam
Fasoracetam is generally considered to be safe and well-tolerated when taken within the recommended dosage range. However, individual responses to the nootropic can vary, and some users may experience side effects even at lower dosages. To ensure the safety of fasoracetam, it's essential to start with a low dose and gradually increase it, closely monitoring your response and adjusting the dosage as necessary.
Common Side Effects
While most users report minimal side effects when taking fasoracetam, some common side effects may include:
Headaches: As with other racetams, fasoracetam may cause headaches in some users, potentially due to its effects on the cholinergic system. To alleviate this side effect, consider stacking fasoracetam with a choline supplement.
Insomnia: Some users may experience difficulty falling asleep or staying asleep while taking fasoracetam, likely due to its stimulating effects on neurotransmitter systems. To minimize this side effect, avoid taking fasoracetam close to bedtime.
Digestive issues: Gastrointestinal symptoms, such as nausea, diarrhea, or stomach discomfort, have been reported by some fasoracetam users. Taking the nootropic with a light meal or lowering the dosage may help reduce these side effects.
Rare Side Effects
In rare cases, fasoracetam may cause more serious side effects, such as:
Allergic reactions: Some individuals may be allergic to fasoracetam or its ingredients, leading to symptoms like hives, difficulty breathing, or swelling of the face, lips, or tongue. If you experience any of these symptoms, discontinue use and seek medical attention immediately.
Blood pressure changes: Fasoracetam may cause fluctuations in blood pressure in some users. If you have a history of high or low blood pressure, it's essential to monitor your blood pressure regularly while using fasoracetam and consult a healthcare professional if any concerns arise.
Monitoring Your Response to Fasoracetam
To minimize the risk of side effects, it's important to closely monitor your response to fasoracetam, particularly when starting the nootropic or adjusting the dosage. Pay attention to any changes in your physical or mental well-being, and consult a healthcare professional if you experience any persistent or severe side effects.
References

[1] Fasoracetam: What We Know So Far (Potential Uses, Mechanisms, and Side Effects)
[2] Fasoracetam
[3] Fasoracetam
[4] Fasoracetam for ADHD
[5] Fasoracetam for the treatment of behavioral disorders
[6] Therapeutic Effects Of Aniracetam On Cognitive Deficits Induced By Ethanol Teratogenicity
[7] Can fasoracetam help us improve memory