Uridine Monophosphate (UMP): Cognitive Enhancing Properties of This Nucleotide Supplement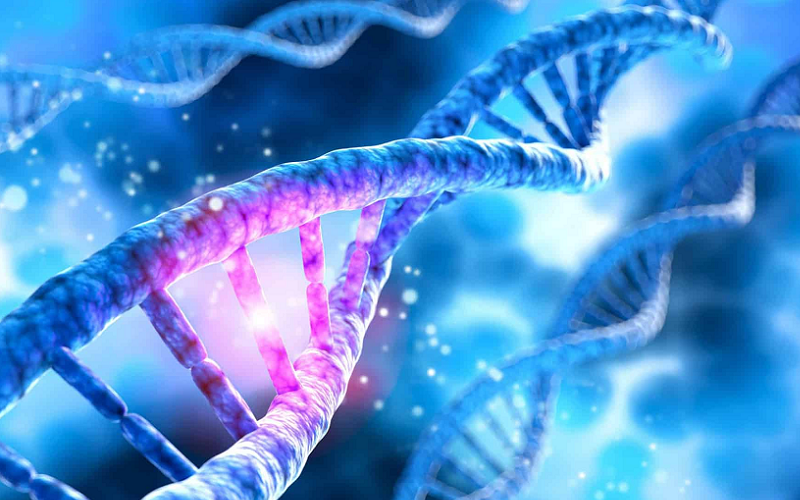 In the ever-evolving world of nootropics and cognitive enhancers, Uridine Monophosphate has emerged as a promising supplement to boost brain function. This naturally occurring nucleotide plays a vital role in various biochemical processes, making it an essential component for optimal brain health. Here we delve into the cognitive-enhancing properties of Uridine Monophosphate, exploring its impact on memory, focus, and neuroplasticity.
Introduction to Uridine Monophosphate
Uridine Monophosphate, a key building block of RNA, has gained significant attention in recent years for its potential cognitive-enhancing properties [1]. As a naturally occurring nucleotide, it plays a crucial role in numerous biochemical processes within the human body.
Definition and Basic Overview
Uridine Monophosphate (UMP), also known as 5′-uridylic acid or simply uridine, is a pyrimidine nucleotide that acts as a monomer in the synthesis of RNA. It consists of a uracil base, a ribose sugar, and a phosphate group. UMP is not only involved in the construction of RNA molecules but also serves as a precursor to other essential biomolecules, such as the energy carrier molecule UTP (uridine triphosphate) and the signaling molecule UDP (uridine diphosphate) [2].
Importance in Biochemical Processes
As a crucial component of RNA, Uridine Monophosphate plays a vital role in the synthesis of proteins, which are necessary for cellular function and growth [3]. It also participates in the metabolism of carbohydrates and lipids, ensuring that our bodies have the necessary energy to function properly. Additionally, UMP is essential for the formation of neurotransmitters and neuromodulators, such as dopamine and acetylcholine, which are critical for cognitive function and overall brain health.
Connection to Cognitive Enhancement
Research has revealed that Uridine Monophosphate may have cognitive-enhancing properties, making it an attractive supplement for those looking to improve their mental performance. UMP has been shown to promote the synthesis of neurons and improve synaptic function, which in turn can lead to better memory, learning, and focus [4]. Its role in neurotransmitter production also suggests that it may help regulate mood and motivation.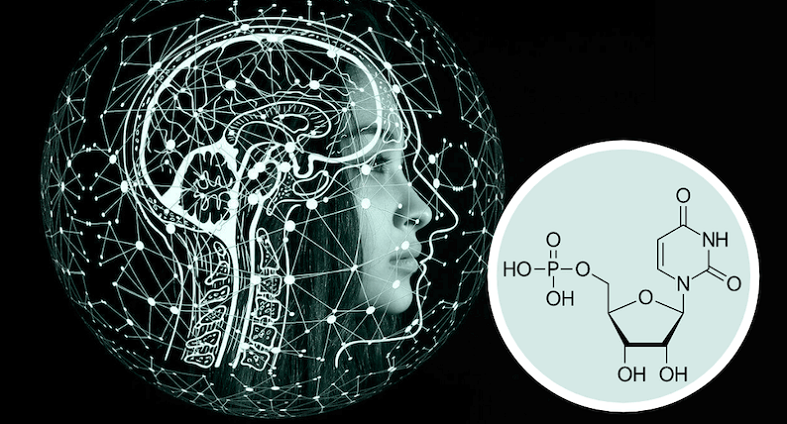 Uridine Monophosphate's Role in Brain Health
Uridine Monophosphate plays several vital roles in maintaining and enhancing brain health, from supporting neuron synthesis and synaptic function to regulating neurotransmitter levels. In this section, we will delve into the specific ways in which UMP contributes to optimal brain function and cognitive performance.
Synthesis of Neurons and Synaptic Function
One of the primary ways Uridine Monophosphate supports brain health is by promoting the synthesis of neurons and enhancing synaptic function [5]. Neurons are the primary cells of the nervous system, responsible for transmitting information throughout the brain and body.
Synaptic function refers to the ability of neurons to communicate effectively with each other. UMP facilitates the formation of phosphatidylcholine, an essential component of cell membranes, including those of neurons. This, in turn, promotes the growth and maintenance of neurons and strengthens synaptic connections, leading to improved communication between brain cells.
Myelin Production and Maintenance
Myelin is a fatty substance that surrounds and insulates the axons of neurons, allowing for faster and more efficient transmission of electrical signals. Uridine Monophosphate is involved in the production and maintenance of myelin, as it serves as a precursor for the synthesis of the phospholipids that make up myelin sheaths [6].
Adequate myelin production is essential for healthy brain function, as it ensures that neurons can effectively transmit information. A deficiency in myelin can lead to various neurological disorders and cognitive impairments.
Dopamine Regulation and Reward System
Dopamine is a neurotransmitter that plays a critical role in regulating mood, motivation, and the brain's reward system. Uridine Monophosphate has been shown to influence dopamine levels by modulating the availability of its precursors, such as the amino acid tyrosine [7].
By maintaining healthy dopamine levels, UMP may help improve motivation, mood, and overall cognitive function. Additionally, the regulation of the brain's reward system can have a positive impact on learning and memory, as it is closely linked to the reinforcement of new information and the formation of long-term memories.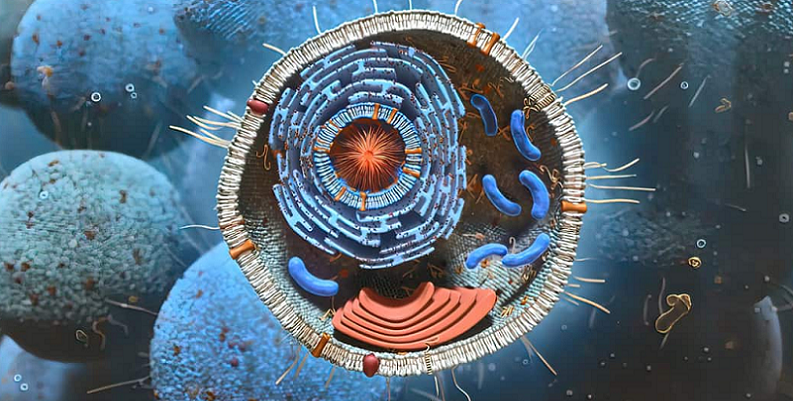 How Uridine Monophosphate Improves Cognitive Function
As we have explored the roles of Uridine Monophosphate in various aspects of brain health, it's now essential to understand how these processes translate into cognitive benefits.
Enhancement of Memory and Learning
Uridine Monophosphate's role in promoting neuron synthesis and synaptic function has a direct impact on memory and learning [8]. By facilitating the growth and maintenance of neurons, UMP helps create a more extensive and robust network of connections within the brain.
These connections are crucial for forming new memories and accessing stored information. Additionally, UMP's involvement in dopamine regulation contributes to the reinforcement of new information and the formation of long-term memories. By supporting these critical processes, UMP supplementation can lead to improved memory and learning capabilities.
Improvement in Focus and Concentration
The ability to focus and concentrate is another crucial aspect of cognitive function. Uridine Monophosphate can contribute to enhanced focus by supporting the production of neurotransmitters such as acetylcholine and dopamine [9]. Acetylcholine plays a central role in attention and cognitive processing, while dopamine helps regulate motivation and the brain's reward system. By maintaining healthy levels of these neurotransmitters, UMP supplementation can help individuals maintain sustained attention and efficiently process information, leading to improved focus and concentration.
Promotion of Neuroplasticity and Brain Growth
Neuroplasticity refers to the brain's ability to adapt, change, and reorganize itself in response to new experiences, learning, and challenges. Uridine Monophosphate promotes neuroplasticity by supporting the synthesis of neurons and enhancing synaptic function, allowing the brain to create and strengthen new connections more effectively [10].
This increased plasticity enables individuals to adapt more quickly to new information and situations, resulting in enhanced problem-solving skills and overall cognitive performance. Moreover, UMP's role in myelin production contributes to the structural integrity of neurons, further supporting brain growth and neuroplasticity.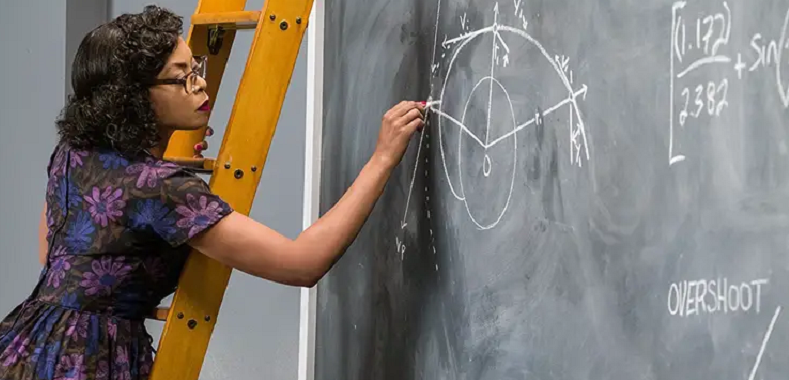 Synergistic Effects with Other Supplements
While Uridine Monophosphate has been shown to provide cognitive benefits on its own, its effects can be enhanced when combined with other supplements.
Choline and Phosphatidylcholine
Choline is an essential nutrient that plays a vital role in the production of the neurotransmitter acetylcholine and the formation of phosphatidylcholine, a critical component of cell membranes. When combined with Uridine Monophosphate, choline has been shown to enhance the formation of phosphatidylcholine, leading to more robust neuron growth and improved synaptic function. This synergistic effect can result in enhanced memory, learning, and overall cognitive performance.
Omega-3 Fatty Acids and DHA
Omega-3 fatty acids, particularly docosahexaenoic acid (DHA), are essential for maintaining healthy brain function. DHA is a primary structural component of brain cells and plays a crucial role in neuron growth, synaptic function, and neuroplasticity. Combining Uridine Monophosphate with omega-3 fatty acids has been shown to improve cognitive function by supporting the formation of new neurons and enhancing synaptic connections. Additionally, this combination may help protect against age-related cognitive decline and support overall brain health.
Vitamins B9 (Folic Acid) and B12 (Cobalamin)
Vitamins B9 and B12 are essential nutrients involved in various metabolic processes, including the synthesis of DNA and neurotransmitters. Both vitamins have been shown to support cognitive function and play a role in preventing cognitive decline. When combined with Uridine Monophosphate, vitamins B9 and B12 may further enhance memory, learning, and overall cognitive performance. This synergy is likely due to their shared involvement in neurotransmitter production and their collective impact on neuron growth and synaptic function.
Dosage and Safety Considerations
As with any supplement, it's essential to consider the appropriate dosage and potential safety concerns when using Uridine Monophosphate.
Recommended Daily Intake
The optimal dosage of Uridine Monophosphate can vary depending on individual factors such as age, weight, and overall health. However, a commonly recommended starting dose is 150-250 mg per day, which can be adjusted based on individual needs and tolerance. Some studies have used higher doses, up to 1,000 mg per day, with positive results, but it's essential to consult with a healthcare professional before significantly increasing your dosage.
Potential Side Effects and Precautions
Uridine Monophosphate is generally considered safe for most individuals when used at appropriate dosages. However, some potential side effects may occur, including digestive upset, headache, and fatigue. These side effects are generally mild and tend to resolve on their own with continued use or upon reducing the dosage.
It is essential to note that individuals with certain medical conditions or those taking medications should consult with their healthcare provider before using Uridine Monophosphate. Pregnant and breastfeeding women should also seek medical advice before using UMP, as its safety during pregnancy and lactation has not been thoroughly studied.
References

[1] Nutritional supplements for healthy memory and mental function
[2] Uridine monophosphate Definition and Examples
[3] The Progress and Promise of RNA Medicine─An Arsenal of Targeted Treatments
[4] Exploring PRL-8-53: A Lesser-Known Nootropic for Memory Enhancement
[5] Potential Neuroregenerative and Neuroprotective Effects of Uridine/Choline-Enriched Multinutrient Dietary Intervention
[6] Myelin Sheath: The Unsung Hero of Neuronal Communication and Cognitive Health
[7] Effects of chronic treatment with uridine on striatal dopamine release and dopamine related behaviours
[8] Uridine Function in the Central Nervous System
[9] Dietary Uridine-5′-Monophosphate Supplementation Increases Potassium-Evoked Dopamine Release
[10] Chronic Administration of DHA and UMP Improves the Impaired Memory