Beyond Caffeine: Lesser-Known Stimulant Nootropics from Around the World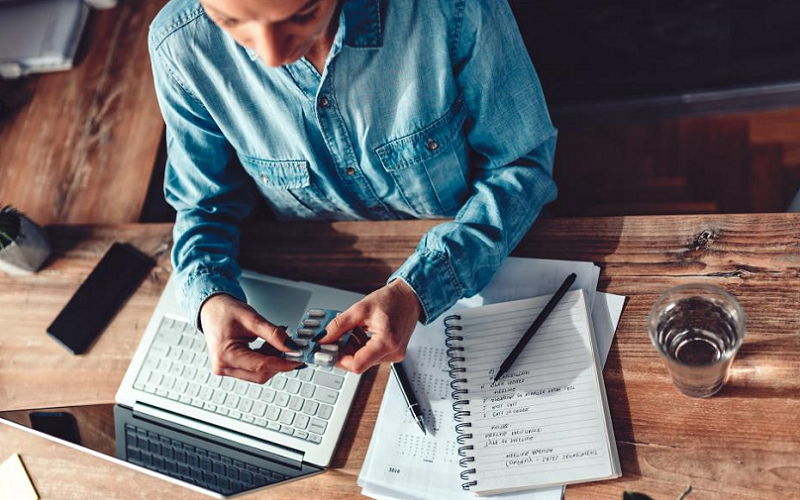 In the vast world of cognitive enhancers, caffeine stands tall as a universally recognized stimulant. Found in our beloved coffees, teas, and energy drinks, it's the go-to for a morning jolt or an afternoon pick-me-up. But what if we were to venture beyond the familiar territories of caffeine and delve into the lesser-known realms of nootropics? From the lush forests of South America to the heart of East Africa and the mountains of Asia, there exists a plethora of natural stimulants with unique histories and cognitive benefits.
The Importance of Cognitive Stimulation
In the rapid-paced world we live in, the ability to focus, recall, and process information efficiently is more critical than ever. Cognitive stimulation doesn't merely influence our work performance or academic achievements, but it also significantly impacts our daily life activities, decisions, and overall well-being. Stimulant nootropics play a vital role in this arena, aiding in the optimization of these cognitive processes.
Benefits of Stimulant Nootropics
Stimulant nootropics are specifically designed or naturally exist to target and enhance various cognitive functions. While individual results can vary, here are some commonly observed benefits.
Enhanced Focus
This is perhaps the most sought-after effect. In a world brimming with distractions, maintaining consistent focus can be a challenge. Stimulant nootropics can help increase concentration, allowing users to remain engrossed in tasks for extended periods.
Improved Memory Recall
Whether you're a student prepping for exams or a professional juggling multiple projects, memory plays a crucial role in your success. Some nootropics can aid in both short-term and long-term memory recall, helping users remember facts, figures, and events with greater clarity.
Increased Alertness
Fatigue and drowsiness can severely hamper cognitive abilities. Stimulant nootropics can provide that much-needed boost of alertness, ensuring that you remain attentive and vigilant, especially during tasks that require precision and keen observation [1].
Reduced Fatigue
Beyond just mental fatigue, physical exhaustion can also weigh heavily on cognitive function. Several nootropics help combat both, ensuring that you feel energized and mentally fresh even after long hours of work or study.
Natural vs. Synthetic Stimulants: Pros and Cons
As we delve deeper into the world of nootropics, it's essential to differentiate between natural and synthetic sources of cognitive stimulants.
Natural Stimulants
Natural Stimulants typically come from plants and herbs that have been used for centuries in traditional medicine. They often have multifaceted benefits, not only impacting cognitive function but also providing other health advantages. However, their effects might be milder compared to their synthetic counterparts. Examples include Yerba Maté or Rhodiola Rosea.
Synthetic Stimulants
Synthetic Stimulants, on the other hand, are created in laboratories, specifically targeting cognitive enhancement. They might offer stronger and more immediate results, but there's a potential for side effects or dependency. It's also essential to ensure that any synthetic nootropic is used under proper guidance and within legal boundaries.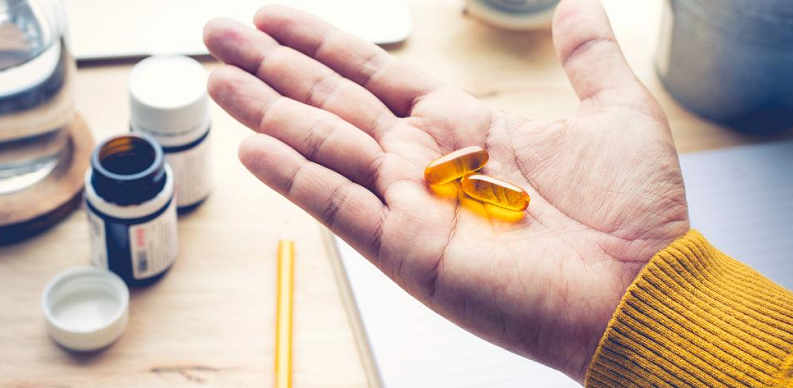 Lesser-Known Stimulant Nootropics: An Overview
The realm of nootropics is vast, with a multitude of substances vying for attention in the cognitive enhancement arena. While some, like caffeine, have gained worldwide recognition, many remain in the shadows, waiting to be explored and understood.
Criteria for Nootropic Selection
Before diving into the list of these intriguing substances, it's vital to clarify the criteria that classify them as "lesser-known" stimulant nootropics.
Limited Mainstream Awareness
These nootropics haven't reached the global popularity level of substances like caffeine, even if they might be well-known in specific regions or communities [2].
Natural Origins
For the purpose of this article, we'll focus on nootropics that have natural origins, stemming from plants, herbs, or traditional remedies.
Documented Cognitive Benefits
Each nootropic on this list has been chosen based on evidence – whether from traditional use, anecdotal accounts, or scientific studies – that supports its cognitive enhancement properties.
Geographic Distribution of the Nootropics
One of the fascinating aspects of exploring lesser-known nootropics is discovering the diverse regions they come from. Each continent, with its unique ecology and history, has offered up its treasures in the form of these cognitive enhancers.
Americas
Rich in rainforests and indigenous knowledge, the Americas offer a variety of plants that have been used both for their stimulant properties and ritualistic purposes.
Africa
A vast continent with an immensely diverse flora, Africa has long been a source of potent plants used in traditional medicine, some of which are now being recognized for their nootropic properties.
Asia
With some of the oldest civilizations and medical systems like Ayurveda and Traditional Chinese Medicine, Asia is home to several herbs and plants that enhance cognitive function.
Europe
Though not as often associated with nootropics, Europe, especially its eastern and southern parts, has a range of herbs that have been used in traditional medicine to improve memory and focus.
Nootropics from the Americas
The Americas, stretching from the snow-capped peaks of Canada to the dense rainforests of the Amazon and the windswept plains of Patagonia, are a treasure trove of diverse ecosystems. Within this vast expanse, indigenous cultures have discovered and utilized a range of plants for their stimulating properties. While some of these have gained modest attention, many remain under the radar.
Guayusa – South America
Originating from the lush Amazonian rainforest, Guayusa (pronounced gwhy-you-sa) is a leaf that has been steeped in water to create invigorating teas by indigenous communities for centuries.
Historical Use
Indigenous tribes like the Kichwa have used Guayusa as a vital part of their morning rituals. Waking up before dawn, they sit together around a fire, sipping Guayusa tea and sharing dreams, myths, and legends. This ritual not only strengthens community bonds but also prepares the tribe for the day ahead with the stimulating effects of the tea.
Cognitive Benefits and Effects
Guayusa is rich in caffeine, but what sets it apart is its balance of other compounds like L-theanine, which promotes relaxation without drowsiness. This combination offers a unique effect – heightened alertness without the jitters commonly associated with high-caffeine substances. Additionally, Guayusa is packed with antioxidants, which are beneficial for overall health and cognitive function [3].
Yerba Maté – South America
Yerba Maté, though gaining in popularity globally, is still lesser-known compared to mainstream stimulants. Native to regions of Argentina, Brazil, and Paraguay, this plant has played a central role in social rituals and daily life.
Historical Use
For centuries, South American communities have consumed Yerba Maté using a traditional hollow gourd and a metal straw called a "bombilla." Friends and family gather to share the drink, passing the gourd from person to person, fostering a sense of community and connection.
Cognitive Benefits and Effects
Yerba Maté contains a mix of caffeine, theobromine (also found in chocolate), and theophylline (common in tea), which together produce a balanced stimulation. Consumers report increased mental clarity, alertness, and focus. Like Guayusa, Yerba Maté also boasts a high antioxidant content, which can help combat oxidative stress, potentially supporting brain health in the long run.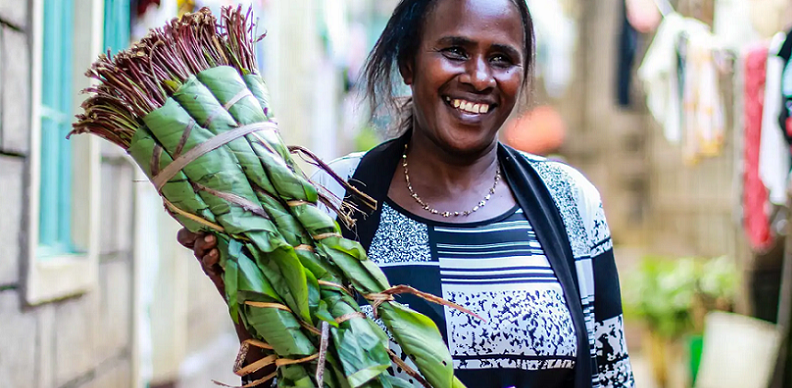 Nootropics from Africa
Africa, often referred to as the 'cradle of humankind', is a continent of vast landscapes, from the Sahara's golden dunes to the dense rainforests of Central Africa. This geographical diversity, coupled with its rich cultural tapestry, has led to the discovery and use of several plants with potent cognitive-enhancing properties.
Khat (Catha edulis) – East Africa
Tucked away in the highlands of countries like Ethiopia and Yemen, Khat is a flowering plant that has been at the center of social and cultural rituals in the Horn of Africa and the Arabian Peninsula.
Historical Use
For centuries, the leaves of the Khat plant have been chewed during social gatherings, especially in the afternoons, serving as a communal activity. It's also been used by students and workers for its stimulating effects to aid prolonged focus during late-night tasks.
Cognitive Benefits and Effects
Khat's primary psychoactive components are cathinone and cathine, which are alkaloids that can induce feelings of euphoria, increased alertness, and heightened energy. These compounds are structurally related to amphetamines, giving Khat its stimulating properties. However, it's essential to note that excessive or prolonged use of Khat can lead to potential health issues and is even banned in some countries due to concerns over dependency and negative social effects [4].
Voacanga africana – West Africa
Originating in the lush forests of West Africa, Voacanga africana is a small tree whose seeds and bark have found use in traditional medicine and spiritual practices.
Historical Use
Tribes in West Africa have utilized the seeds and bark of Voacanga africana for their visionary properties in initiation ceremonies. Additionally, it has been used as a natural remedy for various ailments, ranging from chest pains to cognitive decline.
Cognitive Benefits and Effects
The bark and seeds of Voacanga africana contain a mix of alkaloids, with voacangine and voacamine being the most prominent. Preliminary research suggests these compounds may have potential as cognitive enhancers, boosting alertness and memory. There is also emerging interest in its possible use in treating Alzheimer's disease, although more research is needed to fully understand its benefits and limitations.
Nootropics from Asia
Asia, with its sprawling landscapes, ancient civilizations, and rich tapestry of traditions, is a beacon for seekers of both spiritual and medicinal wisdom. Historically, this vast continent has been a melting pot of knowledge, with systems like Ayurveda from India and Traditional Chinese Medicine (TCM) from China offering a plethora of natural remedies. Among these remedies, certain plants and herbs stand out for their nootropic properties.
Bacopa Monnieri (Brahmi) – South Asia
Bacopa Monnieri, often known as Brahmi in Ayurvedic traditions, is a perennial herb found in the wetlands of India, Nepal, Sri Lanka, and other parts of South Asia.
Historical Use
Brahmi has been an integral part of Ayurveda for centuries. Ancient texts have documented its use as a medhya rasayana, a herb that rejuvenates the mind and enhances intellect. Traditional practitioners have recommended it for students and scholars, aiming to boost memory and cognitive abilities.
Cognitive Benefits and Effects
Modern scientific studies have backed up these traditional claims. Bacopa Monnieri is shown to improve memory retention, reduce anxiety, and have antioxidant properties beneficial for brain health. The primary active compounds, called bacosides, are believed to modulate neurotransmitter activity, positively influencing cognitive processes [5].
Ginkgo Biloba – East Asia
The Ginkgo tree, native to China, is truly ancient, with some specimens believed to be over 2,500 years old. The leaves of this "living fossil" have been at the heart of Traditional Chinese Medicine for millennia.
Historical Use
In TCM, Ginkgo Biloba leaves have been used to treat a variety of ailments, from asthma to tinnitus. However, its role in improving memory and counteracting age-related cognitive decline is what has made it particularly renowned.
Cognitive Benefits and Effects
Contemporary research on Ginkgo Biloba has centered on its potential to enhance blood flow to the brain, which might assist in improving cognitive functions. Additionally, its antioxidant properties can combat oxidative stress, potentially safeguarding the brain from age-related diseases. While some studies suggest significant benefits, especially in older adults, others call for more extended trials to conclusively determine its efficacy.
Nootropics from Europe
Europe, with its diverse climates, historical richness, and mosaic of cultures, might not always be the first place one thinks of when considering traditional nootropics. However, nestled within its verdant landscapes and intertwined with its folklore are potent cognitive enhancers that have stood the test of time. Delving into Europe's botanical treasures, we find herbs and plants that, although perhaps less renowned globally than their Asian or American counterparts, are nonetheless invaluable for those seeking to optimize their mental capacities.
Rhodiola Rosea – Northern Europe and Russia
Thrive in the chilly climes of Scandinavia, the Arctic, and Russia, Rhodiola Rosea is a herb often associated with the ancient Vikings and Russian cosmonauts.
Historical Use
Ancient Vikings were believed to consume Rhodiola to enhance their physical strength and endurance during their taxing voyages. Similarly, in Russian folklore, this golden-rooted plant was a cherished remedy for its adaptogenic qualities, helping the body resist physical, chemical, and environmental stress.
Cognitive Benefits and Effects
Rhodiola Rosea is said to combat fatigue, elevate mood, and improve concentration. Its active components, salidroside and rosavin, are believed to be responsible for its adaptogenic properties, helping users adapt to and resist stressful conditions. Studies suggest that Rhodiola can significantly reduce feelings of burnout and cognitive fatigue, making it especially relevant in today's fast-paced world.
Melissa Officinalis (Lemon Balm) – Mediterranean Region
Originating from the sun-kissed soils of the Mediterranean, Melissa Officinalis, commonly known as Lemon Balm, has been a beloved herb in traditional European medicine.
Historical Use
Throughout the Middle Ages, Lemon Balm was used as a remedy for nervous disorders, insomnia, and to improve digestion. It was often associated with longevity and was a staple in monastic medicinal gardens.
Cognitive Benefits and Effects
Modern research has shown that Lemon Balm can have a calming effect, reducing anxiety and promoting a sense of well-being. While it might not be a stimulant in the traditional sense, its ability to soothe the mind can indirectly aid cognitive functions by reducing distractions caused by stress or anxiety. It's also believed to have potential in improving memory and alertness.
References

[1] The Psychonauts' World of Cognitive Enhancers
[2] Nootropics
[3] Use of "Smart Drugs" on the Rise
[4] Neuro Stimulants Cognitive Enhancers as Nootropics In Multi Task Hectic Schedule
[5] Best Natural Adderall Alternatives