N-acetyl L-tyrosine: Stress-Relief and Cognitive Resilience
In our rapidly evolving world, mental agility and resilience are more essential than ever. Amidst our daily hustle, the quest for substances that can boost cognitive prowess and guard against the debilitating effects of stress is on the rise. Enter Nootropics, colloquially termed 'brain boosters,' which have captured the interest of thinkers, professionals, and health enthusiasts alike. One such nootropic gaining popularity is N-acetyl L-tyrosine (NALT), a modified form of a naturally occurring amino acid believed to bolster our brain's defenses against stress and enhance cognitive abilities.
The Basics of N-acetyl L-tyrosine
N-acetyl L-tyrosine, often abbreviated as NALT, might sound complex, but its origins and properties are rooted deeply in the natural processes of our body. Before getting into the distinctions and intricacies, it's essential to familiarize ourselves with this compelling compound's foundational details.
What is N-acetyl L-tyrosine?
N-acetyl L-tyrosine is a modified form of the amino acid L-tyrosine. As an essential building block of proteins, amino acids play a pivotal role in numerous bodily functions. But what distinguishes NALT from its unacetylated counterpart? Let's explore.
Chemical Structure and Properties
NALT is L-tyrosine with an added acetyl group. This structural modification boosts its solubility, making it more water-soluble than pure L-tyrosine. The added acetyl group also allows for a more efficient passage through the blood-brain barrier, potentially offering faster and more direct benefits to the brain.
Natural Sources and Synthesis
While L-tyrosine is found in various foods like poultry, fish, dairy, and nuts, N-acetyl L-tyrosine isn't naturally occurring in our diet. Instead, it's synthesized in labs to enhance the bioavailability of L-tyrosine, making it more effective as a supplement.
Differences Between N-acetyl L-tyrosine and L-tyrosine
When venturing into the realm of nootropics, understanding the subtle differences between compounds can be the key to optimizing benefits. Here, we'll demystify the distinctions between NALT and its base amino acid, L-tyrosine.
Bioavailability
Bioavailability refers to the proportion of a substance that enters the bloodstream when introduced into the body and becomes available for use or storage. NALT's modified structure often leads many to assume it has a higher bioavailability than L-tyrosine. However, research has shown that while NALT might pass through the blood-brain barrier more efficiently, not all of it is converted to L-tyrosine in the body. Thus, the actual advantage in terms of bioavailability is still a topic of discussion among experts [1].
Absorption and Metabolism
Upon ingestion, the body breaks down NALT into L-tyrosine and acetic acid. This process happens predominantly in the liver. From there, L-tyrosine can either be used directly by the body or be further converted into essential neurotransmitters beneficial for cognitive functions. Some argue that this two-step metabolic process makes NALT less direct than supplementing with L-tyrosine itself. However, many users report a noticeable difference in cognitive effects when using NALT, suggesting that its unique metabolic pathway might offer specific advantages.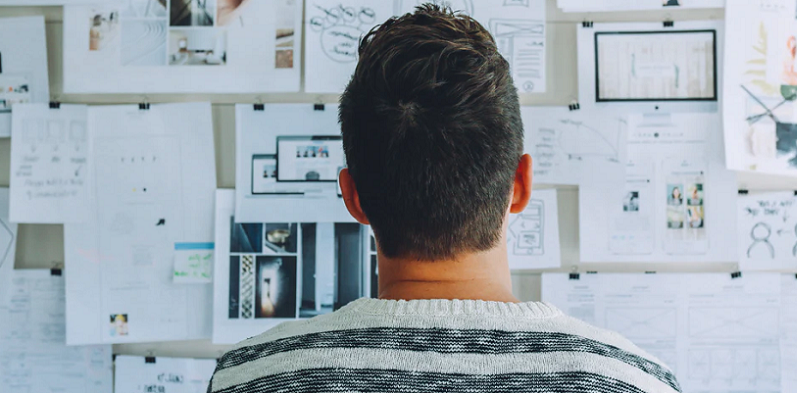 How N-acetyl L-tyrosine Benefits the Brain
N-acetyl L-tyrosine, beyond its structural intricacies and metabolic pathways, shines most brightly in its purported cognitive benefits. The brain, a complex web of neurons and neurotransmitters, relies heavily on amino acids like L-tyrosine for optimal function. So, how does introducing NALT into this intricate system bolster our cognitive capacities?
Role in Neurotransmitter Production
Neurotransmitters are the brain's chemical messengers, playing a critical role in transmitting signals across neural networks. These signals dictate everything from our mood to our ability to focus. Let's dive deeper into how NALT aids in the production of two critical neurotransmitters [2].
Dopamine Production
Dopamine, often dubbed the "feel-good" neurotransmitter, is responsible for feelings of pleasure, motivation, and reward. L-tyrosine, which is derived from NALT in the body, is a precursor to dopamine. This means that higher levels of available L-tyrosine can potentially support increased dopamine production. With adequate dopamine levels, individuals may experience improved mood, motivation, and overall cognitive vigor.
Norepinephrine Production
Beyond dopamine, L-tyrosine also serves as a precursor to norepinephrine (noradrenaline), a neurotransmitter pivotal in the brain's response to stress. Norepinephrine plays a dual role as both a stress hormone and a neurotransmitter. When faced with stressors, adequate norepinephrine production can enhance alertness, focus, and attention, helping the brain navigate challenging situations with resilience.
Enhancing Cognitive Functions
While neurotransmitter production is a crucial facet of NALT's impact, its influence on broader cognitive functions warrants exploration. Let's look at some areas where this nootropic demonstrates its prowess.
Memory Enhancement
A well-functioning memory system isn't just about remembering facts but also involves processing and integrating information efficiently. While direct studies on NALT and memory are still emerging, the compound's role in supporting neurotransmitter balance suggests potential benefits for both short-term working memory and long-term memory consolidation.
Improved Focus and Attention
In our multitasking-driven world, sustained focus can sometimes feel elusive. NALT, through its support of dopamine and norepinephrine production, may bolster attentional networks in the brain. This can translate to enhanced concentration, reduced susceptibility to distractions, and a more profound ability to engage deeply with tasks.
Mood Regulation
Mood isn't just a fleeting feeling but a complex interplay of neurotransmitters and neural pathways. As NALT supports the production of mood-regulating neurotransmitters like dopamine, it can potentially act as a stabilizing agent, helping individuals navigate emotional highs and lows with greater equilibrium [3].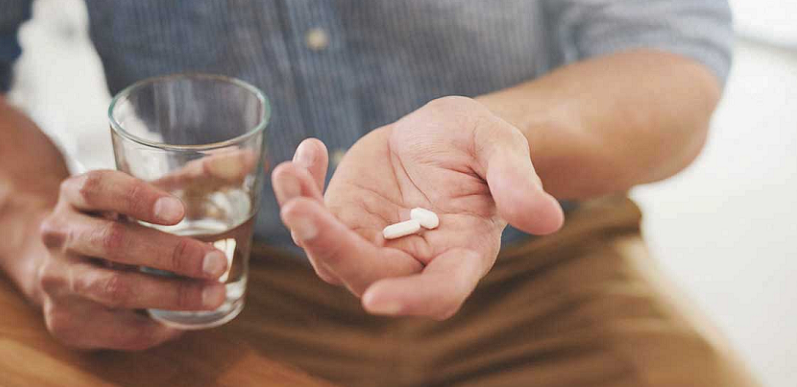 Stress-Relief and N-acetyl L-tyrosine
In today's frenzied world, stress is a constant companion for many. It sneaks into our daily lives, manifesting both mentally and physically. However, not all hope is lost. Among the myriad strategies to counteract stress, certain compounds, like N-acetyl L-tyrosine, emerge as potential buffers against the relentless pressures of modern life.
The Brain Under Stress: An Overview
Stress, while often perceived negatively, is fundamentally the brain's response to any demand. Whether facing a looming deadline or navigating interpersonal dynamics, our brains mobilize resources to handle the situation. But how exactly does the brain respond, and when does this adaptive mechanism become maladaptive?
During stress, the brain undergoes a cascade of chemical changes. Neurotransmitter levels fluctuate, certain regions become hyperactive, and others might dampen. While short-term stress can boost cognitive functions like alertness and memory, chronic stress can lead to neural wear and tear, diminishing cognitive reserves and resilience. This backdrop sets the stage for understanding NALT's role in stress relief [4].
NALT as an Adrenal Support
Our adrenal glands, tiny but mighty, are frontline responders in the face of stress. They release hormones like adrenaline and cortisol. N-acetyl L-tyrosine, by supporting the synthesis of norepinephrine, plays an indirect role in adrenal function. By ensuring that the body has a steady reservoir of this crucial neurotransmitter, NALT might help in modulating the adrenal response, preventing it from going into overdrive during prolonged stress.
Counteracting Cognitive Decline from Chronic Stress
Chronic stress isn't just an emotional burden; it can exact a tangible toll on our cognitive faculties. Reduced focus, impaired memory, and a general sense of mental fog are not uncommon. Here, NALT steps in with potential redemptive qualities.
By bolstering dopamine and norepinephrine production, NALT can counteract some of the cognitive dampening effects of stress. Enhanced neurotransmitter levels can lead to improved mood, better memory recall, and sharpened focus, offering a semblance of mental clarity even amidst tumultuous times.
Case Studies and Research Findings
While anecdotal evidence abounds regarding NALT's stress-relief properties, science also offers insights. Various studies have explored the compound's effects on cognition under stress.
Military personnel subjected to demanding training regimes and sleep deprivation demonstrated improved cognitive performance when supplemented with L-tyrosine, the foundational amino acid in NALT.
Another study focusing on cold-induced stress found that L-tyrosine supplementation helped mitigate the cognitive impacts of such stressors.
While these findings are promising, it's essential to approach them with a discerning mind. More research is needed, specifically focusing on N-acetyl L-tyrosine and its unique properties, to draw conclusive benefits.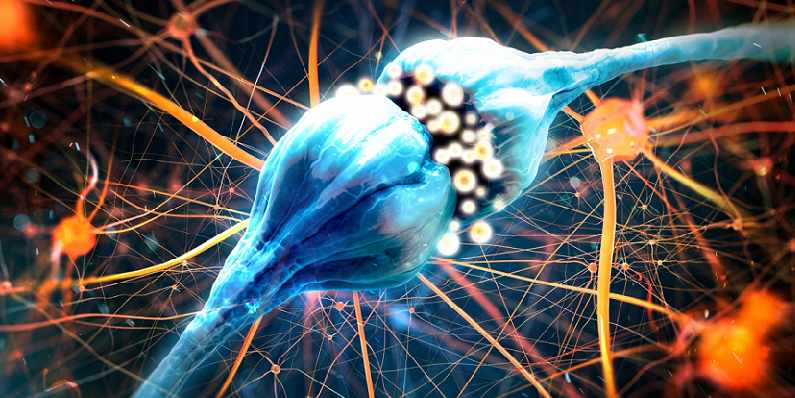 N-acetyl L-tyrosine Dosage and Recommendations
Embarking on a journey with nootropics, like N-acetyl L-tyrosine, requires an informed approach. While the potential benefits are enticing, understanding the right dosage and adhering to recommendations ensures not only optimal results but also safety.
Determining the Right Dosage of N-acetyl L-tyrosine
While individual needs can vary, there are general guidelines to consider when determining the appropriate dose of N-acetyl L-tyrosine. Let's delve into the specifics.
Standard Dosage
Most research studies and supplement manufacturers recommend a daily dosage of NALT ranging between 300mg to 500mg. This dosage is often sufficient to witness the cognitive and stress-relief benefits associated with the compound [5].
Factors Influencing Dosage
Several factors can influence the ideal dosage for an individual. Body weight, metabolism, overall health, and the presence of any medical conditions can play a role. Furthermore, the reason for supplementation—whether for general cognitive enhancement or specific stress-relief purposes—might also dictate the dosage.
Best Time to Consume N-acetyl L-tyrosine
Timing is pivotal in optimizing the benefits of any supplement, and N-acetyl L-tyrosine is no exception.
Morning or Pre-Stress Events
For many, taking NALT in the morning, typically on an empty stomach, can be beneficial. This ensures its active metabolites are at optimal levels during waking hours. Additionally, if anticipating a particularly stressful event or day, consuming NALT about 30 minutes prior can potentially amplify its protective cognitive effects.
On an Empty Stomach
N-acetyl L-tyrosine is best absorbed on an empty stomach. Taking it at least 30 minutes before meals can enhance its bioavailability, ensuring more efficient absorption and utilization by the body.
Potential Side Effects and Precautions of N-acetyl L-tyrosine
Like any compound, N-acetyl L-tyrosine is not without its considerations. Being aware of potential side effects and precautions ensures a safe and rewarding experience.
Common Side Effects
While NALT is generally considered safe for most people, some potential side effects include headaches, nausea, and increased heart rate. These effects are typically mild and subside on their own. However, if they persist or are bothersome, it's advisable to reduce the dosage or consider discontinuing the supplement.
Interactions with Medications
If you're on medications, particularly those affecting neurotransmitter levels, it's crucial to consult with a healthcare professional before beginning NALT supplementation. The compound could potentially interact with drugs, altering their effects or leading to unforeseen complications.
Pre-existing Health Conditions
Individuals with certain health conditions, especially related to the thyroid, should exercise caution. L-tyrosine, a product of NALT metabolism, can influence thyroid hormone production. Consulting with a physician or healthcare expert ensures that supplementation aligns with one's overall health strategy.
References

[1] N-Acetyl-L-Tyrosine (NALT) for Focus, Mood, and Brain Power
[2] Neuro-Cognitive Effects of Acute Tyrosine Administration
[3] Tyrosine
[4] N-Acetyl L-Tyrosine: Decoding its Role as a Nootropic and Comparison with L-Tyrosine
[5] N-Acetyl L-Tyrosine: What is it and how does it work?