Neuroenhancement with Centrophenoxine: A Journey into Improved Cognitive Performance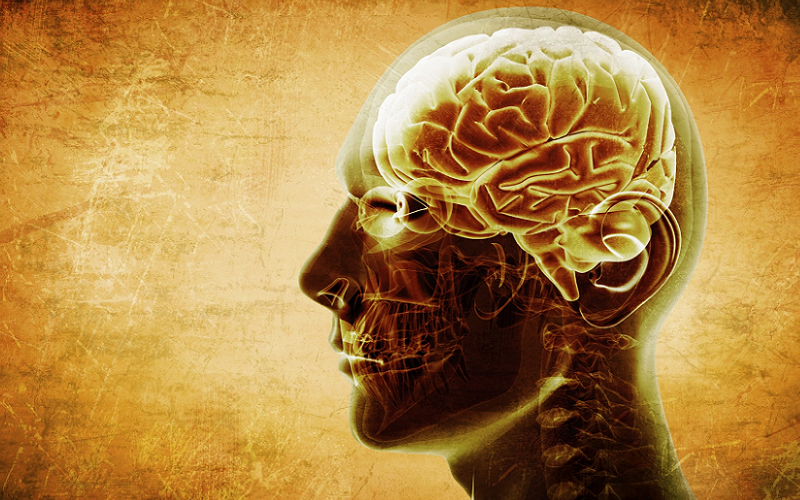 With its promising potential for boosting brainpower, the nootropic Centrophenoxine has piqued the interest of neuroscientists, cognitive researchers, and biohackers alike. But what makes this nootropic stand out in the vast sea of brain-boosting supplements? Here we explore the science behind Centrophenoxine, its cognitive benefits including memory enhancement, improved learning ability, and enhanced concentration, and compare it with other popular nootropics.
Introduction to Nootropics and Centrophenoxine
Nootropics, also known as "smart drugs" or cognitive enhancers, are substances that can improve brain function. These substances range from natural supplements like Ginkgo Biloba and caffeine to synthetic compounds and prescription drugs. Their primary purpose is to enhance cognitive functions including memory, creativity, motivation, and even attention span in healthy individuals.
Centrophenoxine, also known as Meclofenoxate, is a potent nootropic that has been in use since the 1950s. It was initially developed as a treatment for Alzheimer's disease, but its usage has expanded to healthy individuals seeking cognitive enhancement.
Centrophenoxine is a synthetic compound, a combination of two biochemicals – parahydroxyphenylacetic acid and dimethylaminoethanol (DMAE). These constituents contribute to its various cognitive-enhancing effects. The substance works primarily by increasing the levels of acetylcholine in the brain, a neurotransmitter essential for various cognitive functions.
While the prospect of enhancing cognitive abilities is exciting, it is also essential to understand what we stand to gain from using a particular nootropic. So, what does Centrophenoxine offer?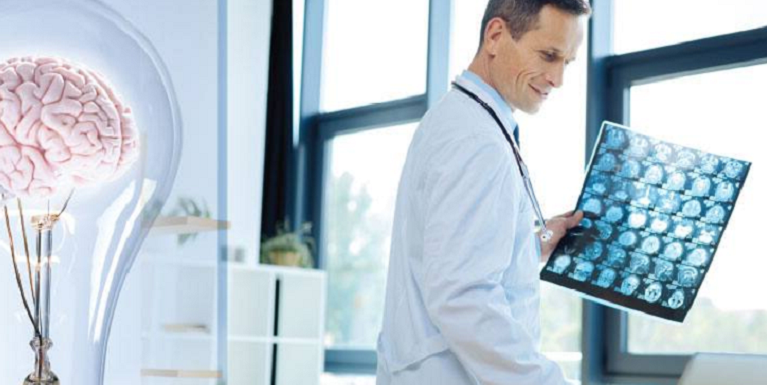 The Science Behind Centrophenoxine
To appreciate the cognitive benefits of Centrophenoxine, it's important to delve a little into the science behind it. By understanding how it works in the brain, we can better appreciate its impact on cognitive performance.
Understanding the Mechanism of Centrophenoxine
Centrophenoxine is known for its ability to cross the blood-brain barrier efficiently, an important attribute for any nootropic. Once inside the brain, it undergoes a process of hydrolysis, splitting into its constituent components: dimethylaminoethanol (DMAE) and parachlorophenoxyacetic acid (pCPA) [1].
DMAE is naturally present in small amounts in our brains and is a precursor to the neurotransmitter acetylcholine. It's this connection to acetylcholine that is crucial to understanding the cognitive benefits of Centrophenoxine.
Discussion on Acetylcholine and Its Importance in Cognitive Functions
Acetylcholine is a vital neurotransmitter involved in various cognitive functions, including learning, memory, and attention. It plays a role in the modulation of sensory perceptions, especially with respect to the complexities of arousal and reward. Acetylcholine also plays a key role in promoting REM sleep, which is associated with memory consolidation and learning.
One of the most effective ways to improve cognitive function is by increasing the levels of acetylcholine in the brain. This is where Centrophenoxine comes in.
The Role of Centrophenoxine in Boosting Acetylcholine Levels
Centrophenoxine boosts the levels of acetylcholine in two significant ways. First, by providing higher levels of DMAE, it increases the available raw materials the brain needs to produce acetylcholine. Second, Centrophenoxine encourages the brain cells to increase their uptake of these raw materials, thereby fostering the production of acetylcholine [2].
By enhancing acetylcholine levels, Centrophenoxine promotes better cognitive function, particularly in areas such as memory formation and recall, focus, and learning capacity.
Detailed Analysis of Centrophenoxine's Cognitive Benefits
Now that we've explored the science behind Centrophenoxine and its influence on acetylcholine levels, it's time to delve into the cognitive enhancements that this nootropic offers. From memory and learning to concentration and neuroprotection, we'll explore each facet of its cognitive enhancement.
Memory Enhancement
One of the most significant areas where Centrophenoxine shows notable impact is in memory enhancement. But how exactly does it improve memory functions?
Explanation of How Centrophenoxine Boosts Memory Function
As we discussed earlier, Centrophenoxine works by increasing the levels of acetylcholine in the brain. This neurotransmitter is directly involved in the formation of new memories and the retrieval of existing ones. By boosting acetylcholine, Centrophenoxine helps enhance both short-term and long-term memory, improving recall speed and the overall ability to remember information [3].
Review of Relevant Studies Supporting This Benefit
Scientific studies have supported the memory-enhancing effect of Centrophenoxine. A study published in the journal "Psychopharmacology" found that older mice given Centrophenoxine exhibited improved learning and memory retention. While most studies have been done on animals and more human trials are needed, the existing research points towards a positive impact on memory function.
Improved Learning Ability
Another area where Centrophenoxine shines is in facilitating learning.
Understanding the Influence of Centrophenoxine on Learning Processes
Learning involves the creation of new neural pathways and the strengthening of existing ones – a process known as synaptic plasticity. Acetylcholine plays a vital role in this process. By boosting the levels of this neurotransmitter, Centrophenoxine can potentially enhance learning ability, allowing individuals to absorb and process new information more efficiently [4].
Presentation of Scientific Evidence Supporting This Benefit
Several studies have suggested the potential of Centrophenoxine in improving learning ability. For instance, a study in the "Journal of Neurological Sciences" found that rats treated with Centrophenoxine showed faster learning rates. While these findings need to be confirmed through more extensive human trials, they provide encouraging evidence of Centrophenoxine's potential as a learning enhancer.
Enhanced Concentration and Mental Clarity
Centrophenoxine can also help improve focus and mental clarity, essential aspects of cognitive performance.
How Centrophenoxine Increases Focus and Mental Acuity
Again, the key lies in the neurotransmitter acetylcholine, which plays a crucial role in attention and focus. By increasing the levels of acetylcholine, Centrophenoxine can potentially improve concentration, allowing for increased productivity and efficiency in cognitive tasks.
Summary of Research Findings Supporting This Benefit
While more specific human studies are needed, existing animal research and anecdotal reports suggest that Centrophenoxine can help improve focus and mental clarity. Users often report feeling more mentally "sharp" and able to concentrate better on tasks at hand.
Neuroprotection and Longevity
Centrophenoxine not only enhances cognitive performance but also contributes to long-term brain health.
The Role of Centrophenoxine in Protecting the Brain and Extending Cognitive Lifespan
Centrophenoxine is known for its neuroprotective properties. It aids in the removal of lipofuscin, a waste product that accumulates in brain cells over time, potentially contributing to cognitive decline. By helping eliminate this waste, Centrophenoxine can promote healthier brain cells and potentially slow down the aging process in the brain, contributing to cognitive longevity [5].
Examination of Studies Corroborating This Benefit
There is scientific evidence supporting the neuroprotective effects of Centrophenoxine. A study in the journal "Annals of the New York Academy of Sciences" found that Centrophenoxine reduced lipofuscin buildup in the brain cells of aged rats. Another study published in "Mechanisms of Ageing and Development" suggested that Centrophenoxine could extend the lifespan of mice, potentially indicating a slowing down of the aging process. While these studies are primarily conducted on animals, they provide a promising basis for the potential cognitive longevity benefits of Centrophenoxine in humans [6].
Comparing Centrophenoxine with Other Nootropics
The nootropic universe is vast and varied, and while Centrophenoxine is a powerful player in the field, there are many other substances available that offer cognitive enhancements.
Identification of Similarities and Differences in Function and Benefits
When comparing Centrophenoxine with other nootropics, a few key points stand out. Many nootropics, like Piracetam and Aniracetam, also work by modulating the levels of neurotransmitters in the brain. These substances often focus on acetylcholine, much like Centrophenoxine.
However, Centrophenoxine also provides additional benefits, such as its neuroprotective properties and the potential for increasing lifespan, which not all nootropics offer. Plus, compared to many other nootropics, Centrophenoxine has a long history of use and a considerable body of research supporting its safety and efficacy.
Discussion of Why Someone Might Choose Centrophenoxine Over Other Nootropics
Choosing Centrophenoxine over other nootropics might be influenced by several factors. Its multifaceted approach to cognitive enhancement, encompassing memory improvement, learning facilitation, focus enhancement, and neuroprotection, makes it an attractive option for those seeking a comprehensive nootropic.
Additionally, Centrophenoxine's potential longevity benefits make it an appealing choice for those interested not only in immediate cognitive enhancement but also in maintaining long-term brain health. However, it's always important to consider potential side effects and safety concerns when deciding on any nootropic.
Potential Centrophenoxine Side Effects and Safety Concerns
While the cognitive benefits of Centrophenoxine are promising, it's crucial to also consider the potential side effects and safety concerns associated with its use.
Common Side Effects of Centrophenoxine
Centrophenoxine is generally well-tolerated, but like all substances, it may have side effects, especially when taken in high doses.
List of Possible Side Effects
Common side effects can include nausea, headaches, dizziness, and restlessness. Some users have reported insomnia, particularly when taken late in the day, as it can have a stimulatory effect.
Explanation of Factors that May Influence Side Effects
Factors such as dosage, individual body chemistry, and the presence of any pre-existing medical conditions can influence the likelihood of experiencing these side effects. Generally, starting with a lower dose and gradually increasing allows the body to adapt and can minimize potential side effects.
Safety Considerations and Recommendations for Use
While Centrophenoxine has a long track record and is considered safe for most people, there are some important safety considerations to bear in mind.
Pre-existing Conditions and Interactions
Those with pre-existing medical conditions, particularly liver or kidney conditions, should consult with a healthcare provider before starting Centrophenoxine. Similarly, if you are on any medication, it's important to check with a healthcare provider to avoid potential interactions.
Usage Guidelines and Dosage Recommendations
Generally, a typical dosage of Centrophenoxine ranges from 250 to 1000 mg per day, often divided into two doses. It's recommended to start at the lower end of this range and adjust as needed based on your response. As always, it's advisable to follow the manufacturer's instructions and consult with a healthcare provider.
References

[1] Centrophenoxine & Your Brain | Cognitive Vitality
[2] Modulatory effects of centrophenoxine on different regions of ageing rat brain
[3] Centrophenoxine: Effects on Brain Health & Cognitive Function
[4] Advances in Cellular Neurobiology
[5] Centrophenoxine: Benefits, Uses, Dosage, and Side Effects
[6] Do any supplements, foods or lifestyle modifications help with brain function, like memory and cognition?