Selank: The Nootropic Wonder Enhancing Memory, Focus, and Mood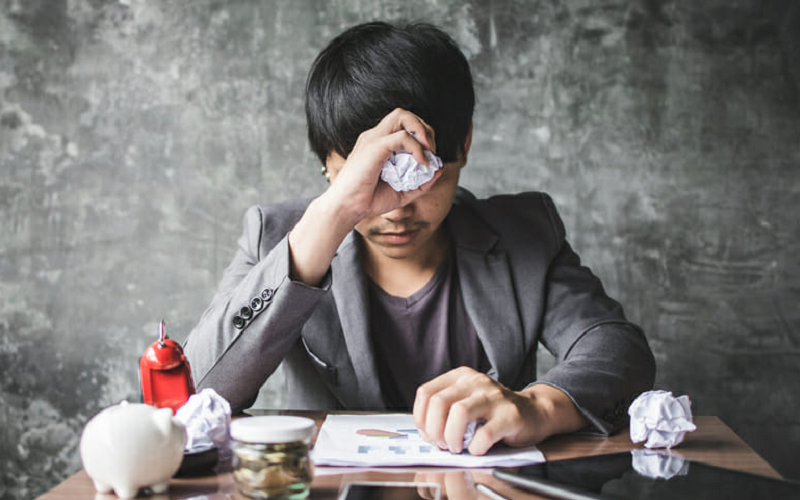 Known by some as the 'nootropic wonder,' Selank is a nootropic that has garnered considerable interest in scientific and health circles for its apparent cognitive enhancing properties. But what exactly is Selank,Here we look at how Selank positively influences memory, focus, and mood.
Understanding Selank
In the quest for enhanced cognitive performance, nootropics — compounds known to boost mental acuity — have risen to prominence. These "smart drugs" are attracting attention from researchers, health enthusiasts, and individuals seeking to optimize their cognitive function. One such nootropic that has become a topic of interest in recent years is Selank.
What is Selank?
Selank is a synthetic peptide, a short protein, that has been touted for its wide range of neurological effects. It's classified as a nootropic—an agent that enhances cognitive function. What makes Selank stand out from many other nootropics is its origin and structure. Selank is based on a naturally occurring peptide, tuftsin, which plays a role in immune regulation. Scientists have modified this molecule, hoping to harness its potential and target it more specifically to cognitive enhancement [1].
Origin and Development of Selank
Selank was developed in the late 20th century by the Institute of Molecular Genetics of the Russian Academy of Sciences. The researchers aimed to create a compound that would offer the immune-regulating benefits of tuftsin while also providing cognitive enhancements. The result was Selank—a nootropic that has garnered interest for its potential in improving memory, focus, and mood.
How Selank Works in the Brain
On a molecular level, Selank influences several processes in the brain that contribute to its cognitive-enhancing effects. Selank is thought to modulate the expression of certain genes in the brain involved in neurotransmission, which can influence cognitive functions such as memory and attention. Additionally, Selank appears to affect the balance of neurotransmitters—chemicals that brain cells use to communicate.
One neurotransmitter that Selank seems to influence is gamma-aminobutyric acid (GABA), the primary inhibitory neurotransmitter in the human brain. By modulating GABA levels, Selank may help to regulate mood and anxiety.
Another way Selank might work in the brain is by promoting the release of brain-derived neurotrophic factor (BDNF). BDNF supports the survival of existing neurons and encourages the growth and differentiation of new neurons and synapses, which can impact cognitive functions like learning and memory.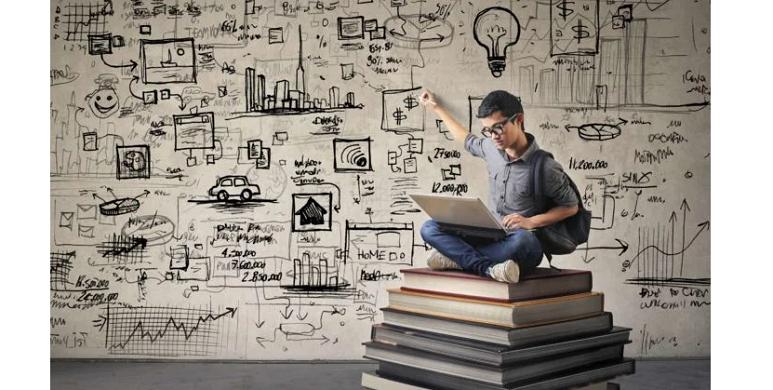 Cognitive Enhancing Properties of Selank
Now that we have a basic understanding of what Selank is and how it operates in the brain, let's dig deeper into the cognitive enhancing properties that have thrust Selank into the spotlight.
Impact on Memory and Learning
One of the key cognitive enhancements associated with Selank is its potential to bolster memory and learning.
Studies Supporting Selank's Role in Memory Enhancement
Research suggests that Selank may have a positive impact on memory. For instance, a study published in the journal "Pharmacology Biochemistry and Behavior" demonstrated that rats treated with Selank exhibited enhanced memory recall. Although more research is needed, especially on human subjects, these preliminary findings indicate that Selank could potentially serve as a memory-enhancing agent [2].
Mechanisms Behind Learning Enhancement
In terms of learning, the mechanisms behind Selank's influence are thought to be tied to its effects on the neurotransmitter systems in the brain, particularly its modulation of GABA and its role in increasing BDNF levels. By balancing GABA activity and promoting the release of BDNF, Selank may foster an environment within the brain that is conducive to learning.
Effects on Attention and Concentration
Enhanced focus and concentration are other cognitive benefits linked to Selank.
Research Indicating Improved Focus with Selank
Although research on Selank's impact on attention and concentration is still in the early stages, some studies point to positive results. For instance, a study conducted on rats showed that Selank administration led to an increase in exploratory behavior, which may be an indication of improved focus [3].
Underlying Processes Behind Increased Concentration
As for the underlying mechanisms, it's suggested that Selank's potential ability to enhance concentration might be due to its interaction with the brain's dopamine system. Dopamine is a neurotransmitter associated with motivation, reward, and attention. By modulating dopamine levels, Selank may help to improve focus and concentration.
Influence on Mood and Anxiety
Perhaps surprisingly for a nootropic, Selank has also been associated with mood regulation and anxiety reduction.
Research Linking Selank with Mood Improvement
Selank has been shown in studies to exhibit anxiolytic (anti-anxiety) effects. Research published in "Behavioural Brain Research" revealed that Selank had an anxiolytic effect in rats that was on par with the well-known anti-anxiety drug Diazepam, but without the sedative effect often associated with such medication [4].
Selank's Role in Anxiety Reduction
The mechanisms by which Selank potentially reduces anxiety and improves mood may be linked to its influence on the GABA neurotransmitter system, as GABA is known to play a key role in regulating anxiety and mood.
Role in Brain Health and Neuroprotection
Beyond the direct cognitive enhancements, Selank has also been associated with promoting overall brain health and offering neuroprotective effects.
Evidence for Selank's Neuroprotective Properties
Research suggests that Selank may have neuroprotective properties. For example, a study published in "Peptides" showed that Selank administered to rats offered protective effects against the damage caused by the excessively high concentrations of the neurotransmitter glutamate.
Potential Benefits for Long-Term Brain Health
These neuroprotective effects, along with Selank's potential influence on BDNF levels, suggest that Selank might offer benefits for long-term brain health, possibly slowing the cognitive decline associated with aging or brain diseases [5].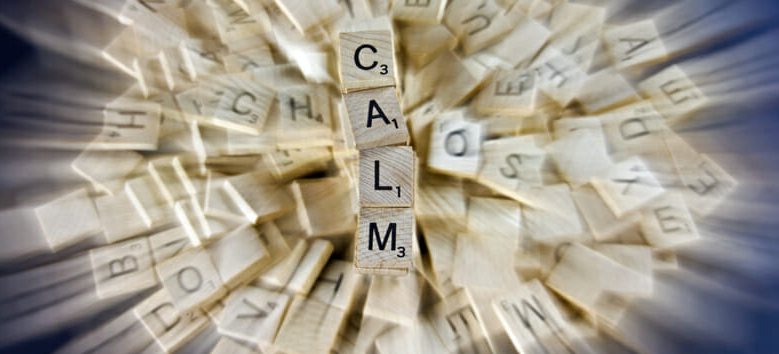 Comparing Selank with Other Nootropics
Given the vast landscape of available nootropics, it's essential to compare Selank with other cognitive enhancers. This comparison will help us better understand Selank's unique benefits and how it fits into the broader nootropic panorama.
Comparison of Efficacy
Selank stands out among nootropics due to its wide range of cognitive enhancing effects. While many nootropics focus on improving a single aspect of cognition, such as memory or focus, Selank appears to enhance multiple areas at once, including memory, attention, mood, and overall brain health.
For instance, nootropics like modafinil are known for their wakefulness-promoting effects and ability to enhance focus, while substances like Bacopa monnieri have a reputation for improving memory. On the other hand, Selank has demonstrated potential benefits in all these areas, making it a versatile option for those seeking comprehensive cognitive enhancement.
Side Effects: Selank Vs. Other Nootropics
When it comes to side effects, Selank also appears to have an advantage over many other nootropics. Many cognitive enhancers can have side effects such as insomnia, restlessness, or gastrointestinal issues. However, Selank has been reported to have relatively mild side effects. Users typically report minimal, if any, side effects, making it a potentially more tolerable option for long-term use.
Unique Characteristics of Selank
Another feature that sets Selank apart from many other nootropics is its origin. Selank is a synthetic peptide designed based on the naturally occurring peptide tuftsin. This design gives Selank a unique mechanism of action, as it influences the brain's genetic expression and neurotransmitter balance, rather than solely working through a single pathway.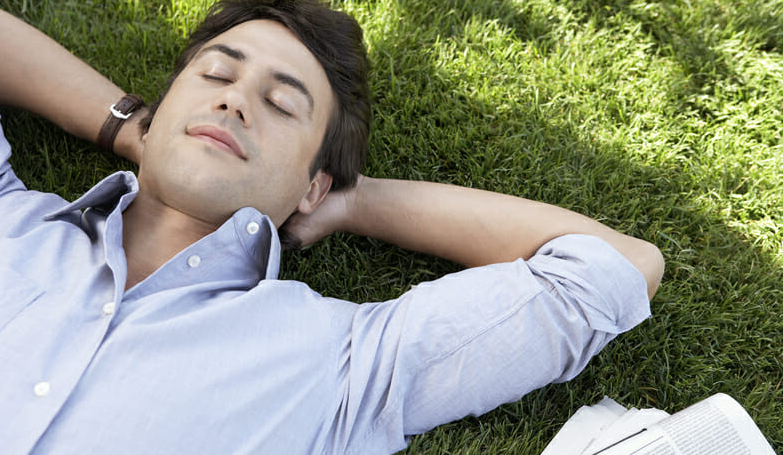 Potential Risks and Side Effects of Selank
While Selank holds promise as a cognitive enhancer, it's crucial to also consider the potential risks and side effects associated with its use. Every individual may react differently to a substance, and it's essential to be aware of potential adverse reactions.
Known Side Effects of Selank
Selank is generally considered well-tolerated with minimal side effects. However, as with any substance, it does carry the potential for adverse reactions. Some individuals may experience fatigue, headache, dizziness, or feelings of restlessness. These side effects are typically mild and transient, often subsiding on their own as the body adjusts to the substance.
It's important to note that everyone's reaction to nootropics can vary, and while these side effects are not commonly reported, they can occur.
Interactions and Contraindications
While there is limited information on Selank's interactions with other substances, it's advisable to exercise caution when combining it with other nootropics or medications. Those taking medication for mood disorders, such as antidepressants or anxiolytics, should consult their healthcare provider before using Selank due to its potential influence on neurotransmitter balance.
Precautions When Using Selank
Here are some precautions to keep in mind when using Selank:
Start with a low dose: If you're new to Selank, it's advisable to start with a low dose and observe your body's reaction. This approach can help minimize potential side effects and allow you to adjust the dose as necessary.
Monitor your response: Pay close attention to how your body and mind respond to Selank. If you experience any adverse effects or if existing conditions seem to worsen, it's crucial to discontinue use and seek medical advice.
Consult a healthcare provider: Before starting any new supplement, especially a nootropic like Selank, consult with a healthcare provider. This step is particularly important for individuals with existing medical conditions or those already on medication.
References

[1] A New Generation of Drugs: Synthetic Peptides Based on
Natural Regulatory Peptides
[2] Effect of selank on cognitive processes
[3] Physiological Effects of Selank and Its Fragments
[4] P-1114 – Rapid and Slow Response During Treatment of Generalized Anxiety Disorder With Peptide Anxiolytic Selank
[5] Selank