Optimizing Your Aniracetam Experience: In-Depth Strategies for Smart Consumption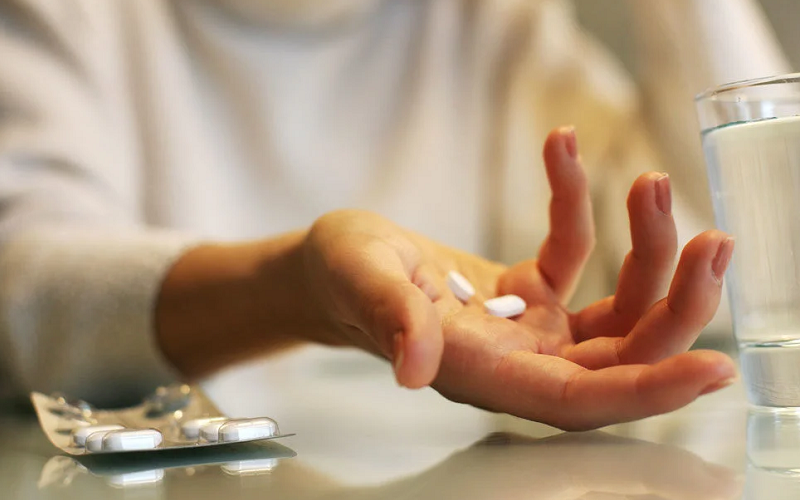 Welcome to our comprehensive guide on the effective consumption of Aniracetam, a popular nootropic known for its cognitive-enhancing properties. Instead of delving into every aspect of this brain booster, here we focus on providing you with valuable insights on how to optimize your Aniracetam intake. From understanding the appropriate dosage and half-life to exploring different administration methods and nighttime use, we aim to help you unlock the full potential of Aniracetam while minimizing side effects.
Introduction to Aniracetam Consumption
Aniracetam is a synthetic nootropic compound and a member of the racetam family, known for its cognitive-enhancing properties. It is commonly used to improve memory, focus, and creativity, as well as to reduce anxiety and promote overall brain health [1]. Many users report positive experiences with Aniracetam, ranging from increased mental clarity to better problem-solving skills.
In this blog post, our main focus is on the most effective ways to consume Aniracetam to achieve optimal results. We cover various topics such as dosage, half-life, duration of effects, administration techniques, nighttime use, and potential side effects. Our goal is to provide you with a comprehensive guide that enables you to make informed decisions about your Aniracetam consumption and maximize its cognitive-enhancing benefits.
Aniracetam Dosage
Understanding the appropriate dosage of Aniracetam is crucial for achieving the desired cognitive-enhancing effects while minimizing the risk of side effects.
Aniracetam Recommended Dosage
The standard recommended dosage for Aniracetam ranges from 750 mg to 1500 mg per day, typically divided into two or three separate doses. It's important to start with a lower dosage and gradually increase it if needed, as individual responses to Aniracetam can vary significantly [2].
Factors Affecting Aniracetam Dosage Requirements
Several factors can influence the ideal Aniracetam dosage for each individual, including age, weight, personal sensitivity, and purpose of use.
Age and Weight: Older adults and those with a lower body weight may require a lower dosage, while younger adults and those with a higher body weight may need a higher dosage to experience the desired effects.
Personal Sensitivity: Some people are more sensitive to Aniracetam and may experience its effects at a lower dosage, while others may require a higher dosage to achieve the same results.
Purpose of Use: The optimal dosage may also depend on the specific cognitive benefits you're seeking. For example, a lower dosage might be sufficient for enhancing focus and memory, while a higher dosage may be more effective for reducing anxiety and promoting relaxation.
Aniracetam Dosage Adjustments
When adjusting your Aniracetam dosage, it's crucial to do so gradually to minimize the risk of side effects. Increase or decrease your dosage by small increments, allowing at least a few days between adjustments to observe any changes in your cognitive performance and overall well-being. If you experience side effects or feel that the current dosage is not providing the desired effects, consult with a medical professional for personalized guidance.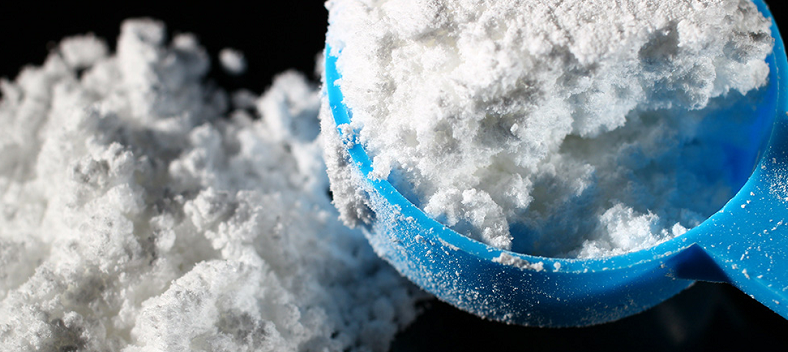 Aniracetam Half-Life and Duration
To make the most of Aniracetam's cognitive-enhancing effects, it's essential to understand its half-life and the duration of its effects. This knowledge will help you determine the appropriate frequency of administration and ensure that you maintain a consistent level of Aniracetam in your system for optimal results.
Understanding Aniracetam Half-Life
The half-life of a substance refers to the time it takes for its concentration in the body to decrease by half. Aniracetam has a relatively short half-life of approximately 1 to 2.5 hours. This means that after 1 to 2.5 hours, the concentration of Aniracetam in your bloodstream will be reduced by 50% [3].
Aniracetam Duration of Effects
While the half-life of Aniracetam is relatively short, its effects can last longer, ranging from 4 to 6 hours. The duration of Aniracetam's effects can vary depending on individual factors such as metabolism, body weight, and sensitivity to the compound.
Aniracetam Frequency of Administration
Due to its short half-life and the duration of its effects, it's generally recommended to administer Aniracetam in divided doses throughout the day. Taking Aniracetam two or three times per day can help maintain a consistent level of the compound in your system and ensure that you experience its cognitive-enhancing benefits throughout the day.
Remember to adjust the frequency of administration based on your personal experience and the duration of effects you observe. If you find that the effects wear off sooner or last longer than expected, consider adjusting the timing of your doses accordingly.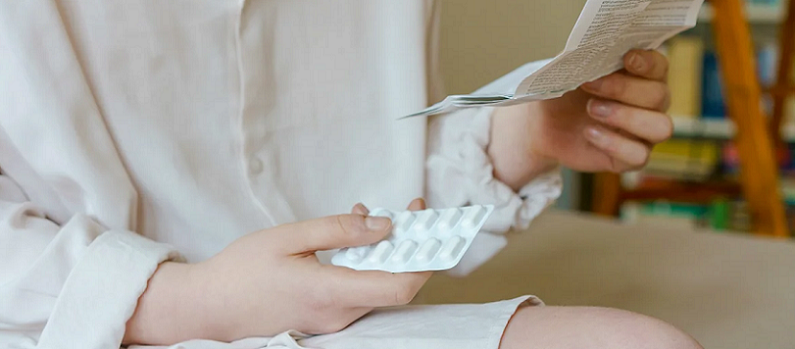 How to Take Aniracetam
Choosing the right method of administration is crucial for maximizing the benefits of Aniracetam.
Aniracetam Oral Administration
Oral administration is the most common and convenient way to consume Aniracetam [4]. It is available in both capsule and powder form, each with its own advantages.
Capsules: Aniracetam capsules offer a pre-measured dosage, making them easy to take and convenient for those on-the-go. Capsules are also ideal for people who find the taste of Aniracetam powder unpalatable.
Powder Form: Aniracetam powder provides greater flexibility in adjusting the dosage and allows for quicker absorption compared to capsules. However, the powder has a bitter taste, which some users may find unpleasant. Mixing Aniracetam powder with a flavored beverage or food can help mask the taste.
Aniracetam Sublingual Administration
Sublingual administration involves placing Aniracetam powder under the tongue and allowing it to dissolve. This method allows for quicker absorption into the bloodstream, bypassing the digestive system, and potentially leading to faster onset and more potent effects. However, the taste of Aniracetam can be even more pronounced when taken sublingually, so this method may not be suitable for everyone.
Combining Aniracetam with Other Nootropics
Aniracetam can be combined with other nootropics to achieve a synergistic effect, enhancing the cognitive benefits of each compound. Some popular combinations include:
Choline Supplements: Combining Aniracetam with a choline source, such as Alpha-GPC or Citicoline, can help optimize brain function and reduce the risk of headaches associated with racetam use.
Other Racetams: Aniracetam can be stacked with other racetams, such as Piracetam or Oxiracetam, to enhance cognitive performance and improve overall brain health.
Natural Nootropics: Aniracetam can also be combined with natural nootropics like Bacopa Monnieri or Rhodiola Rosea to create a well-rounded cognitive-enhancement stack.
When combining Aniracetam with other nootropics, start with lower dosages of each compound and gradually adjust as needed to find the optimal balance for your desired effects. Always consult a medical professional before starting any new supplement regimen.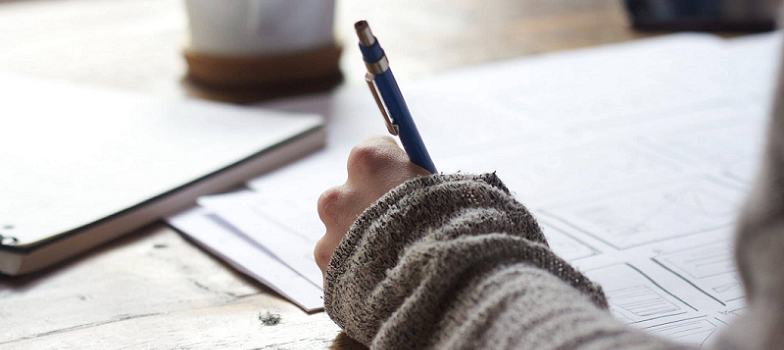 Aniracetam at Night
Some users may consider taking Aniracetam at night to enhance cognitive function during evening hours or improve sleep quality.
Benefits of Nighttime Use of Aniracetam
Aniracetam has been reported to have anxiolytic effects, which can help reduce anxiety and promote relaxation during the evening hours. Taking Aniracetam at night may also help improve cognitive performance for those who work or study in the evening or engage in mentally demanding tasks before bedtime [5].
Aniracetam Potential Drawbacks
While Aniracetam can have relaxing effects, it may also lead to increased alertness and mental stimulation in some users, making it difficult to fall asleep or stay asleep. Additionally, the half-life of Aniracetam is relatively short, which means that its effects may wear off during the night, potentially leading to disrupted sleep patterns.
Strategies for Nighttime Use of Aniracetam
If you decide to take Aniracetam at night, consider the following strategies to maximize its benefits and minimize potential drawbacks:
Start with a lower dosage to assess your individual response to nighttime Aniracetam use and minimize the risk of sleep disturbances.
Take Aniracetam at least a few hours before bedtime to allow its stimulating effects to wear off before you go to sleep.
Experiment with combining Aniracetam with other sleep-promoting supplements, such as melatonin or valerian root, to counteract any potential sleep disturbances.
Monitor your sleep quality and make adjustments to your nighttime Aniracetam regimen as needed to ensure optimal sleep and cognitive performance.
Remember that individual responses to Aniracetam can vary, so it's essential to experiment and find the best approach for your unique needs and goals.
Aniracetam Side Effects
While Aniracetam is generally considered safe and well-tolerated, it's essential to be aware of potential side effects to ensure responsible and effective use.
Common Aniracetam Side Effects
Some of the most common side effects of Aniracetam include:
Headaches: Headaches are the most frequently reported side effect, often resulting from low choline levels in the brain. Combining Aniracetam with a choline supplement can help alleviate this issue.
Nausea: Some users may experience mild nausea or gastrointestinal discomfort, particularly when taking Aniracetam in powder form. Consuming Aniracetam with a meal or in capsule form may help reduce these symptoms.
Insomnia: As mentioned earlier, Aniracetam can cause increased alertness and mental stimulation in some users, which may lead to difficulty falling or staying asleep. Adjusting the timing and dosage of Aniracetam can help minimize this side effect.
Dizziness and lightheadedness: These symptoms are generally rare and may be related to individual sensitivity or high dosages. Reducing the dosage or trying a different racetam may help resolve this issue.
Tips to Minimize Aniracetam Side Effects
To minimize the risk of side effects when using Aniracetam, consider the following tips:
Start with a lower dosage and gradually increase it as needed, allowing your body to adjust to the compound.
Take Aniracetam with a choline supplement to prevent headaches and optimize brain function.
Consume Aniracetam with a meal to reduce gastrointestinal discomfort and enhance absorption.
Monitor your response to Aniracetam and make adjustments to the dosage, timing, or administration method as needed to minimize side effects and maximize benefits.
When to Consult a Medical Professional
If you experience severe, persistent, or worsening side effects while using Aniracetam, it's essential to consult a medical professional for guidance. Additionally, if you have pre-existing health conditions, take medications, or are pregnant or breastfeeding, consult a healthcare provider before starting Aniracetam to ensure its safe and appropriate use.
References

[1] Aniracetam — Health benefits, dosage, safety, side-effects
[2] Aniracetam – an overview
[3] Aniracetam
[4] Aniracetam. An overview of its pharmacodynamic and pharmacokinetic properties
[5] Oxiracetam and aniracetam increase acetylcholine release