Nootropics and Biohacking: Combining Technologies for Optimal Cognitive Performance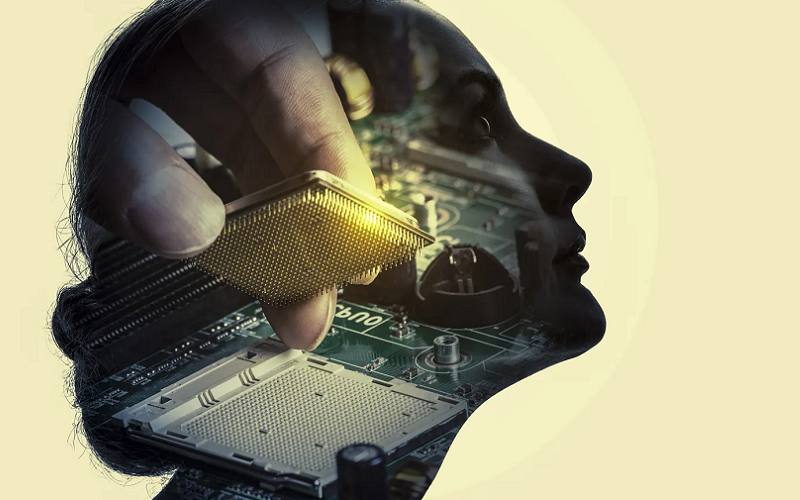 In the relentless pursuit of peak cognitive performance, individuals are increasingly turning to novel approaches that merge science, technology, and self-experimentation. Here we examine the fascinating world of cognitive enhancers and self-optimization techniques, exploring the synergistic effects of combining nootropics and biohacking to achieve peak performance.
Introduction to Nootropics and Biohacking
In today's fast-paced world, the quest for improved cognitive performance and overall mental well-being has led to the rise of two distinct yet complementary disciplines: nootropics and biohacking. By understanding the core principles behind these approaches and exploring the possibilities of merging them, we can unlock the full potential of our minds, thereby enhancing our productivity, creativity, and overall quality of life.
Definition of Nootropics
Nootropics, also known as smart drugs or cognitive enhancers, are substances that can improve cognitive function, particularly executive functions such as memory, creativity, and motivation [1]. These substances range from natural compounds like herbs and vitamins to synthetic drugs designed to specifically target neural pathways. Nootropics are often used to mitigate the effects of cognitive decline, improve focus, and reduce fatigue, making them popular among students, professionals, and anyone seeking a mental edge.
Definition of Biohacking
Biohacking is a broad term that encompasses a wide range of practices aimed at optimizing human performance, health, and well-being [2]. As a self-experimentation movement, biohacking involves making incremental changes to one's lifestyle, diet, or environment in order to identify and enhance what works best for the individual. This can include adopting specific diets, utilizing sleep optimization techniques, engaging in meditation, or even leveraging technology to monitor and manipulate brain activity.
Purpose of Combining Technologies
The combination of nootropics and biohacking represents a powerful synergy, as each approach can amplify the other's benefits. By integrating the targeted cognitive enhancement provided by nootropics with the broader, holistic framework of biohacking, individuals can create personalized strategies for optimizing their cognitive performance [3]. This multifaceted approach allows for a deeper understanding of our mental capabilities and offers a roadmap for continuous improvement, leading to sustained peak performance and long-term cognitive health.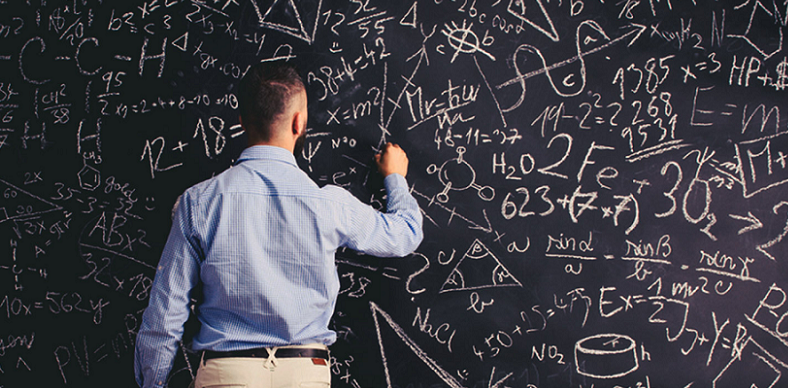 Overview of Nootropics
Nootropics have gained popularity for their potential to enhance cognitive function and promote optimal brain health. As more people seek ways to boost their mental performance, it is crucial to understand the different types of nootropics, their mechanisms of action, and some of the most popular supplements in the market.
Types of Nootropics
Nootropics can be classified into three main categories based on their origin and accessibility. Each category offers unique benefits and potential drawbacks, making it important to explore and select the most suitable option for your needs.
Natural Nootropics
Natural nootropics are derived from plant and animal sources and are often available as dietary supplements. These substances generally have fewer side effects compared to their synthetic counterparts, making them a safer option for long-term use. Some examples of natural nootropics include ginkgo biloba, Bacopa monnieri, and lion's mane mushroom.
Synthetic Nootropics
Synthetic nootropics are human-made compounds designed to target specific cognitive functions or neural pathways. They typically offer more potent effects compared to natural nootropics but may also have a higher risk of side effects. Some popular synthetic nootropics include racetams, such as piracetam, and noopept.
Prescription Nootropics
Prescription nootropics are pharmaceutical-grade drugs that require a doctor's prescription, often prescribed for conditions such as attention deficit hyperactivity disorder (ADHD) or narcolepsy. While these drugs can have significant cognitive-enhancing effects, they also carry the risk of side effects and potential for abuse. Examples of prescription nootropics include Adderall and modafinil.
Mechanisms of Action
Nootropics work through various mechanisms to enhance cognitive function. Understanding these mechanisms can help you make informed decisions about which nootropics may be most effective for your specific needs.
Neurotransmitter Enhancement
Many nootropics function by modulating the levels of neurotransmitters, such as dopamine, serotonin, and acetylcholine, which play crucial roles in cognitive processes like memory, mood, and motivation [4]. For example, racetams are thought to enhance the release of acetylcholine, thereby improving memory and learning.
Brain Energy Metabolism
Some nootropics boost cognitive performance by improving the brain's energy metabolism. These substances may increase the availability of energy substrates, enhance mitochondrial function, or stimulate the production of adenosine triphosphate (ATP), the primary source of cellular energy [5]. Creatine and Coenzyme Q10 are examples of nootropics that support brain energy metabolism.
Neuroprotection and Neurogenesis
Certain nootropics may promote brain health by providing neuroprotection or stimulating neurogenesis, the process of generating new neurons [6]. These substances can help protect the brain from damage caused by stress, toxins, or aging and may even promote the growth of new neural connections. Lion's mane mushroom and Bacopa monnieri are examples of nootropics with neuroprotective and neurogenesis-promoting properties.
Popular Nootropic Supplements
As nootropics become increasingly popular, several supplements have emerged as favorites among the cognitive enhancement community. These popular nootropics offer unique benefits and can serve as a starting point for those looking to experiment with cognitive enhancers.
Caffeine and L-Theanine
Caffeine, a natural stimulant found in coffee and tea, is one of the most widely used cognitive enhancers. When combined with L-theanine, an amino acid found in green tea, the two compounds work synergistically to improve focus, alertness, and mental clarity while reducing the jitteriness and crash often associated with caffeine alone. This combination is popular among students and professionals seeking a balanced and sustained boost in cognitive performance.
Racetams
Racetams are a family of synthetic nootropics known for their potential to enhance memory, learning, and overall cognitive function. Piracetam, the first and most well-studied racetam, is believed to improve the function of the neurotransmitter acetylcholine, which plays a critical role in memory formation and recall. Other racetams, such as aniracetam and oxiracetam, offer similar benefits with variations in potency and duration of action.
Modafinil
Modafinil is a prescription nootropic originally developed to treat sleep disorders, such as narcolepsy. However, it has gained popularity as a cognitive enhancer due to its ability to promote wakefulness, increase focus, and improve decision-making. While modafinil is generally well-tolerated, it is essential to consult with a medical professional before using it, as it may have potential side effects and drug interactions.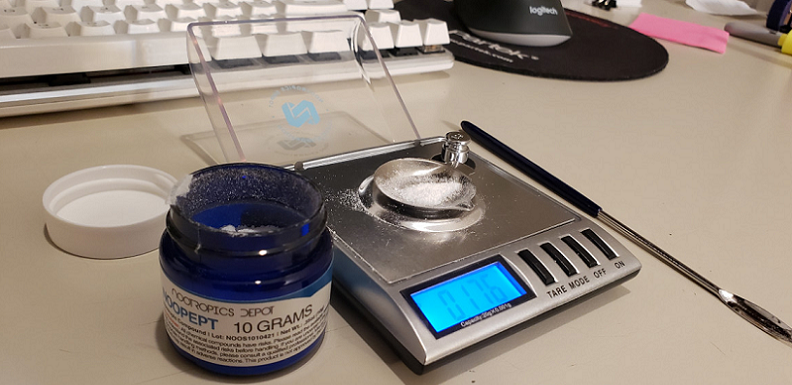 Overview of Biohacking Techniques
Biohacking offers a diverse array of techniques and tools designed to optimize physical and cognitive performance. By understanding and applying these methods, individuals can develop personalized strategies to enhance their mental capabilities, overall health, and well-being.
Cognitive Enhancement Techniques
Various biohacking techniques can specifically target cognitive function, helping to improve focus, memory, and mental clarity. Incorporating these practices into your daily routine can lead to noticeable improvements in cognitive performance.
Sleep Optimization
Quality sleep is essential for maintaining optimal cognitive function [7]. Biohackers often experiment with various sleep techniques, such as establishing a consistent sleep schedule, creating a sleep-conducive environment, and implementing relaxation practices before bed. Sleep tracking devices can also be used to monitor sleep patterns and identify areas for improvement.
Diet and Nutrition
Diet plays a crucial role in cognitive performance. Some biohackers follow specific diets, such as the ketogenic diet or intermittent fasting, to enhance mental clarity and focus [8]. Consuming brain-healthy foods, such as those rich in omega-3 fatty acids, antioxidants, and vitamins, can also promote optimal cognitive function.
Meditation and Mindfulness
Practicing meditation and mindfulness can help reduce stress, improve focus, and enhance overall cognitive performance [9]. Various meditation techniques, such as mindfulness-based stress reduction (MBSR) and transcendental meditation, can be explored to find the most suitable approach for each individual.
Technological Biohacking Tools
In addition to lifestyle-based techniques, biohackers often utilize cutting-edge technologies to monitor and manipulate cognitive function [10]. These tools can provide valuable insights and targeted interventions for cognitive enhancement.
Neurofeedback
Neurofeedback is a form of biofeedback that involves monitoring and training brainwave activity to improve cognitive performance. By providing real-time feedback on brain activity, individuals can learn to self-regulate their brain function, leading to enhanced focus, memory, and emotional regulation.
Transcranial Direct Current Stimulation (tDCS)
tDCS is a non-invasive brain stimulation technique that uses a low electrical current to modulate brain activity. Some studies suggest that tDCS can improve cognitive functions, such as working memory and problem-solving, by targeting specific brain regions. However, more research is needed to fully understand its potential benefits and risks.
Brain-Computer Interfaces (BCIs)
BCIs are devices that enable direct communication between the brain and external devices, such as computers or robotic limbs. While still in the early stages of development, BCIs hold promise for enhancing cognitive performance and enabling new forms of human-computer interaction.
Popular Biohacking Communities
Biohacking communities provide valuable resources, support, and inspiration for individuals interested in optimizing their cognitive performance. These communities often share the latest research, personal experiences, and innovative ideas for self-improvement.
Quantified Self
The Quantified Self movement focuses on using self-tracking technologies and data analysis to gain insights into various aspects of personal health and performance, including cognitive function. Members of this community often share their data and experiences to help others optimize their lives.
DIY Biology
DIY Biology, also known as bioDIY, is a community of biohackers interested in conducting biological experiments and research outside of traditional laboratory settings. Members often collaborate on projects, share resources, and develop open-source tools for advancing scientific knowledge and personal well-being.
Grinders and Cyborgs
Grinders and cyborg enthusiasts explore the integration of technology and the human body to enhance physical and cognitive capabilities. This community often focuses on developing and experimenting with implantable devices, wearables, and other cutting-edge technologies for self-improvement.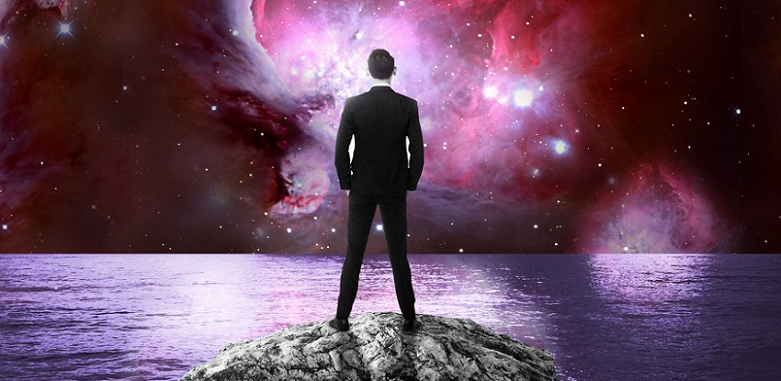 Combining Nootropics and Biohacking for Optimal Cognitive Performance
The integration of nootropics and biohacking techniques can create a powerful synergy, leading to enhanced cognitive performance and overall well-being. By personalizing your approach, taking advantage of the synergistic effects of these practices, and ensuring safety and efficacy, you can create a comprehensive and effective cognitive enhancement strategy.
Personalizing Your Approach
Developing a personalized approach to cognitive enhancement is essential for maximizing the benefits of both nootropics and biohacking. This involves assessing individual needs and goals, experimenting with different strategies, and tracking progress over time.
Assessing Individual Needs and Goals
Before embarking on a cognitive enhancement journey, it is essential to evaluate your current cognitive abilities, identify areas for improvement, and set specific goals. This assessment will help guide your choice of nootropics and biohacking techniques and ensure that your efforts are focused and effective.
Experimenting with Different Strategies
Since individual responses to nootropics and biohacking techniques can vary, experimentation is key to finding the most effective combination for your needs. Start with low-risk interventions and gradually explore more advanced techniques, always paying close attention to your body's response and adjusting your approach accordingly.
Tracking and Analyzing Progress
Monitoring your cognitive performance over time is crucial for evaluating the effectiveness of your chosen strategies and identifying areas for further improvement. You can use various tracking tools, such as cognitive tests, journaling, and wearable devices, to collect data and analyze the impact of your interventions.
Synergistic Effects
When combined, nootropics and biohacking can have powerful synergistic effects, enhancing the impact of each intervention and accelerating cognitive enhancement [11].
Enhancing the Impact of Nootropics
Biohacking techniques, such as optimizing sleep, diet, and stress management, can create a solid foundation for cognitive health, making the brain more receptive to the benefits of nootropics. This synergy can lead to more significant improvements in memory, focus, and mental clarity.
Accelerating Cognitive Enhancement with Biohacking
Nootropics can complement biohacking techniques by targeting specific cognitive functions and providing additional support for brain health. By incorporating nootropics into a well-rounded biohacking routine, you can amplify the benefits of both approaches and achieve more rapid cognitive enhancement.
Long-term Cognitive Health Benefits
The combination of nootropics and biohacking can also contribute to long-term cognitive health by providing neuroprotection, promoting neurogenesis, and supporting optimal brain function. This can help maintain cognitive performance as you age and reduce the risk of cognitive decline.
Balancing Safety and Efficacy
When combining nootropics and biohacking, it is crucial to balance the potential benefits with the risks, ensuring the safety and efficacy of your chosen interventions.
Ensuring Proper Dosage
Using nootropics at the correct dosage is essential for minimizing side effects and maximizing benefits. Start with the lowest effective dose and gradually increase as needed, always following the manufacturer's recommendations and seeking guidance from a healthcare professional.
Consulting with Medical Professionals
Before starting any cognitive enhancement regimen, it is essential to consult with a medical professional, especially if you have pre-existing conditions or are taking medications. This will help you avoid potential drug interactions, side effects, and other risks.
Staying Informed on Latest Research
Cognitive enhancement is a rapidly evolving field, with new research and technologies emerging regularly. Staying informed about the latest findings and best practices can help you make informed decisions about your cognitive enhancement journey and ensure that your approach remains safe and effective.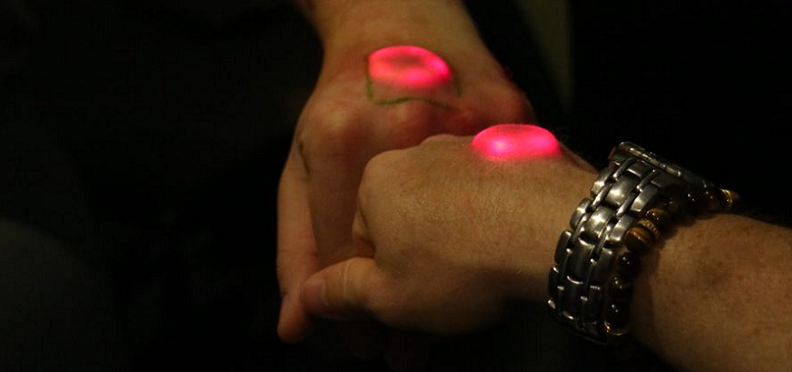 Case Studies of Successful Nootropic and Biohacking Integration
Several individuals have successfully integrated nootropics and biohacking techniques to achieve remarkable improvements in cognitive performance. Examining these case studies can provide valuable insights and inspiration for those interested in embarking on their own cognitive enhancement journey.
Case Study 1: The Entrepreneur
A busy entrepreneur sought to improve focus, memory, and productivity to better manage their growing business. They were interested in exploring a combination of nootropics and biohacking techniques to achieve these goals.
Nootropic Strategy
The entrepreneur began by incorporating a daily stack of caffeine and L-theanine to enhance focus and alertness. They also experimented with racetams, such as piracetam and aniracetam, to improve memory and learning capacity.
Biohacking Techniques
To support their nootropic regimen, the entrepreneur implemented a series of biohacking techniques. They prioritized sleep optimization by creating a consistent sleep schedule and using a sleep tracking device. They also adopted a ketogenic diet and practiced daily mindfulness meditation.
Results
Over several months, the entrepreneur experienced significant improvements in focus, memory, and overall cognitive performance. This enabled them to effectively manage their growing business, make more informed decisions, and maintain a healthier work-life balance.
Case Study 2: The Graduate Student
A graduate student faced increasing academic demands and sought to enhance their cognitive performance to excel in their studies. They were interested in exploring both nootropics and biohacking techniques to boost their mental capacity.
Nootropic Strategy
The student started by experimenting with natural nootropics, such as Bacopa monnieri and lion's mane mushroom, to improve memory and promote neurogenesis. They also incorporated modafinil, under the supervision of a healthcare professional, to increase focus and wakefulness during long study sessions.
Biohacking Techniques
The graduate student utilized various biohacking techniques to complement their nootropic regimen. They practiced intermittent fasting to improve mental clarity and implemented a regular exercise routine to promote brain health. Additionally, they experimented with neurofeedback training to enhance focus and emotional regulation.
Results
After several months of consistent nootropic use and biohacking, the graduate student noticed significant improvements in memory retention, focus, and mental stamina. This allowed them to excel in their coursework, maintain a healthy lifestyle, and ultimately achieve their academic goals.
Case Study 3: The Aging Professional
An aging professional sought to maintain cognitive function and prevent age-related cognitive decline. They were interested in exploring a combination of nootropics and biohacking techniques to support brain health and cognitive performance.
Nootropic Strategy
The professional began taking natural nootropics with neuroprotective properties, such as ginkgo biloba and phosphatidylserine, to support brain health. They also experimented with creatine supplementation to improve brain energy metabolism and overall cognitive function.
Biohacking Techniques
The aging professional adopted several biohacking techniques to support their nootropic regimen. They prioritized sleep optimization, practiced stress reduction techniques, and followed a Mediterranean-style diet rich in brain-healthy nutrients. They also engaged in regular physical activity and cognitive training exercises to maintain cognitive function.
Results
By consistently implementing nootropics and biohacking techniques, the aging professional experienced sustained cognitive performance, improved memory, and increased mental clarity. This allowed them to maintain professional competence and enjoy a higher quality of life as they aged.
References

[1] What Are Nootropics?
[2] Biohacking: What is it, types and hacks to try for beginners
[3] Nootropics and the biohacking revolution: a hotbed of innovation
[4] Nootropics and Neuroplasticity: How They Affect Brain Plasticity
[5] Brain Health – Latest evidence on supplements, diets
[6] 7 Natural Nootropics For Better Brain Performance: Which Is Best?
[7] Experts recommend 7-8 hours of sleep for better brain health
[8] The Nootropic Potential of Methylene Blue: Enhancing Mitochondrial Function and Cognition
[9] What are the benefits of mindfulness
[10] How biohackers are trying to upgrade their brains, their bodies — and human nature
[11] Are Nootropics The Ultimate Biohack?