Protect Your Brain: Vinpocetine's Role in Reducing Cognitive Decline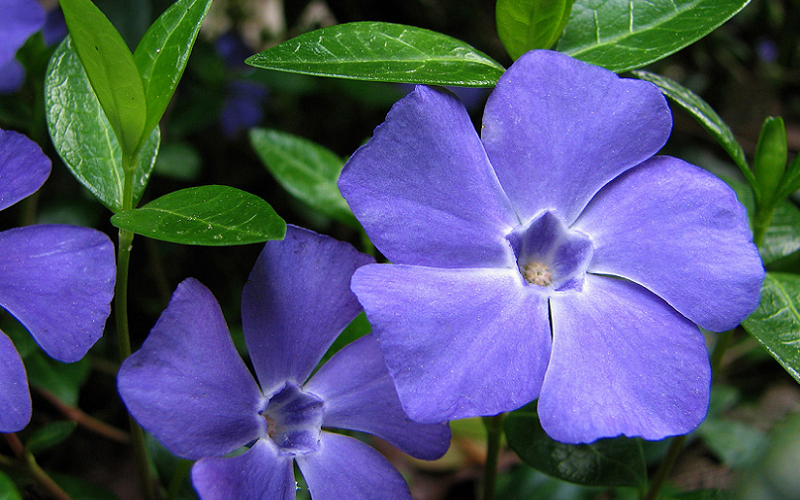 In an age where we are constantly seeking to enhance our cognitive abilities, protect our brain health, and age gracefully, nootropics have emerged as a beacon of hope. These so-called 'smart drugs' have the potential to boost brain performance, maintain mental sharpness, and slow the natural process of cognitive decline. Among a plethora of substances classified as nootropics, one name that stands out is Vinpocetine. Derived from the periwinkle plant, Vinpocetine has been used in many parts of the world to improve memory and cognition.
Introduction to Nootropics and Cognitive Decline
As we step further into the knowledge-based economy of the 21st century, our mental capabilities have become increasingly important. To meet this demand, nootropics, often referred to as "smart drugs" or cognitive enhancers, have risen to the forefront of scientific and popular interest.
Definition of Nootropics
Nootropics, a term coined in 1972 by Romanian psychologist and chemist Dr. Corneliu E. Giurgea, are substances that could potentially improve cognitive functions such as memory, creativity, or motivation, in healthy individuals. This can include a variety of substances, from caffeine and omega-3 fatty acids to more specialized compounds like Vinpocetine. These substances are not miracle drugs, but they offer possible ways to enhance brain function, improve focus, and potentially slow cognitive decline.
Explanation of Cognitive Decline and its Impacts
Cognitive decline is a broad term used to describe a reduction in cognitive abilities over time. This can include memory loss, decreased problem-solving skills, difficulty with language and communication, and a decrease in the ability to focus or pay attention. Some cognitive decline is considered a normal part of aging, but severe or rapid decline is often associated with neurological conditions such as Alzheimer's disease or dementia.
The impacts of cognitive decline can be significant, affecting an individual's ability to work, enjoy hobbies, and maintain relationships. Therefore, methods to slow cognitive decline are of great interest to medical professionals, researchers, and the public at large [1].
Connection Between Nootropics and Cognitive Health
Nootropics, with their potential to enhance cognitive function and possibly slow cognitive decline, offer an intriguing approach to supporting brain health. While they are not a cure for severe neurological conditions, they may offer some benefit in maintaining cognitive function and potentially delaying the onset of more severe cognitive decline. Vinpocetine, our subject of interest, falls within this category, as emerging research suggests its potential benefits in promoting cognitive health [2].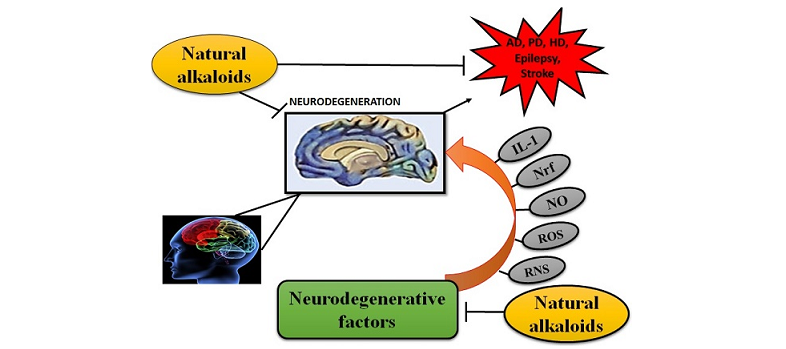 Unveiling Vinpocetine: A Potential Nootropic
Nootropics are a diverse group, with each member boasting its unique characteristics and mechanisms. Vinpocetine, a lesser-known but potentially potent nootropic, deserves our attention due to its remarkable potential in brain health.
Background Information on Vinpocetine
Vinpocetine is a synthetic derivative of the alkaloid vincamine, which is found in the leaves of the lesser periwinkle plant (Vinca minor). It has been used in many parts of the world, including Europe and Japan, as a pharmaceutical agent to treat cognitive disorders like Alzheimer's disease and stroke. While Vinpocetine is not widely recognized as a dietary supplement in the United States due to regulatory statuses, its popularity is on the rise due to increasing research on its potential cognitive benefits.
Understanding its Mechanism of Action
Vinpocetine's potential effectiveness as a cognitive enhancer is rooted in its unique mechanism of action. It works primarily by increasing cerebral blood flow and metabolism. This is achieved by causing mild dilation of the blood vessels, which in turn allows more oxygen and nutrients to reach the brain. In addition, Vinpocetine exhibits antioxidant properties, protecting brain cells from damage caused by free radicals. It also influences the levels of several neurotransmitters, which are chemical messengers involved in transmitting signals in the brain and are crucial for healthy cognition [3].
Brief Overview of Research Supporting Vinpocetine as a Nootropic
While research into Vinpocetine is still ongoing, several studies suggest it may be beneficial for cognitive health. These studies have demonstrated potential improvements in memory, attention, and cognition in both animals and humans after Vinpocetine administration. It's important to note, however, that many of these studies involve patients with cognitive disorders rather than healthy individuals. Nonetheless, the early research on Vinpocetine is promising, and it appears to be a strong candidate for further exploration in the realm of nootropics.
The Science Behind How Vinpocetine Slows Cognitive Decline
Having established a basic understanding of Vinpocetine, we can now delve into the heart of its function – how this potential nootropic might contribute to slowing cognitive decline.
Vinpocetine's Impact on Brain Blood Flow
One of the primary ways Vinpocetine contributes to cognitive health is by enhancing cerebral blood flow. Our brains, despite making up only about 2% of our body weight, consume about 20% of our body's energy supply. This energy is delivered via blood, making proper blood flow crucial for maintaining healthy brain function. Vinpocetine acts as a vasodilator, causing mild dilation of the blood vessels in the brain. This increased blood flow delivers more oxygen and nutrients to brain cells, enhancing their function and potentially slowing cognitive decline [4].
Vinpocetine's Role in Protecting Neurons
In addition to improving blood flow, Vinpocetine is also known to exhibit neuroprotective effects. It can counteract the harmful effects of oxidative stress, which is an imbalance between the production of free radicals and the body's ability to counteract their harmful effects. Oxidative stress can cause damage to neurons, potentially leading to cognitive decline. By acting as an antioxidant, Vinpocetine helps to protect brain cells from this damage, thereby potentially slowing the process of cognitive decline [5].
Review of Relevant Scientific Studies on Vinpocetine and Cognitive Decline
The potential benefits of Vinpocetine for cognitive health are not just theoretical. Several scientific studies provide promising evidence. For instance, a randomized controlled trial published in the Journal of the American Geriatrics Society demonstrated significant improvements in cognitive function among elderly patients after treatment with Vinpocetine.
Another study published in CNS Drug Reviews found that Vinpocetine improved cognitive performance in patients with chronic cerebral dysfunction. Moreover, a meta-analysis in the Journal of Alzheimer's Disease reported positive effects of Vinpocetine on patients with mild cognitive impairments [6].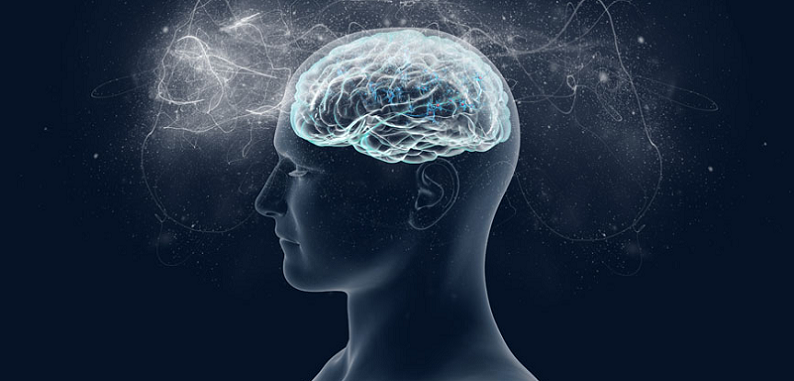 Potential Side Effects and Safety Concerns of Vinpocetine
While Vinpocetine has demonstrated potential as a nootropic, it's crucial to address the associated side effects and safety concerns. Like any substance, Vinpocetine should be taken with a clear understanding of its potential risks, alongside the advice of a healthcare professional.
Overview of Common Side Effects
Generally, Vinpocetine is considered well-tolerated with a low incidence of side effects. However, side effects can occur, particularly with higher doses. These may include nausea, stomach discomfort, sleep disturbances, dizziness, headaches, and flushing of the face. It is also important to note that, due to its blood-thinning properties, Vinpocetine could potentially increase the risk of bleeding, especially in individuals who are already taking blood-thinning medications.
Precautions and Contraindications
Certain individuals should exercise caution when considering Vinpocetine. It's not recommended for pregnant or breastfeeding women due to insufficient safety data. People with a history of bleeding disorders or those who are due for surgery should avoid Vinpocetine because of its potential to increase bleeding risk. Additionally, as with any supplement, individuals with pre-existing health conditions or those currently on medication should consult their healthcare provider before starting Vinpocetine.
Guidance for Safe Use
The safe and beneficial use of Vinpocetine hinges on several factors, including the dosage, the timing, and the individual's overall health status. The most commonly recommended dosage of Vinpocetine is between 5 and 40 mg per day, often divided into three doses. However, the optimal dosage may vary based on individual needs and tolerability, so it's important to start with the lower end of the dosage range and adjust as necessary under the guidance of a healthcare professional.
How to Incorporate Vinpocetine into Your Routine
Once we've decided to explore the potential benefits of Vinpocetine, the next question that naturally arises is how to best incorporate it into our routine. Navigating this process involves understanding suggested dosages, the ideal time to take Vinpocetine, and optimal combinations with other supplements.
Suggested Dosages for Cognitive Benefits
As previously mentioned, the most commonly recommended dosage of Vinpocetine is between 5 and 40 mg per day, typically divided into three doses. However, the optimal dosage may vary based on individual needs and tolerability. It's generally advisable to start with a lower dose and monitor your body's response before increasing the dose gradually. As always, personalization is key, and consulting with a healthcare professional is recommended to determine the best dosage for your specific needs and health status [7].
Best Times to Take Vinpocetine
While there is no hard and fast rule about when to take Vinpocetine, some studies suggest that it might be best absorbed when taken with a meal. Therefore, incorporating Vinpocetine into your meal times could be an effective strategy. It's also worth noting that due to its potential to affect sleep patterns, it may be beneficial to take your last dose of Vinpocetine well before bedtime. Again, these recommendations might vary based on individual differences, so it's important to find what works best for you.
Optimal Combinations with Other Supplements
Vinpocetine can be taken as a standalone supplement, but it can also be effectively combined with other nootropics for an enhanced effect. For instance, ginkgo biloba, another herb known for its cognitive-enhancing properties, is often paired with Vinpocetine. Other potential pairings could include omega-3 fatty acids or phosphatidylserine, both known for their neuroprotective properties. Keep in mind, however, that any combination should be approached cautiously and ideally under the guidance of a healthcare professional to avoid potential interactions.
References

[1] Vinpocetine in Dietary Supplements
[2] Vinpocetine: Purported Benefits, Side Effects & More
[3] An update on Vinpocetine: New discoveries and clinical implications
[4] Vinpocetine
[5] Vinpocetine
[6] Vinpocetine Vitamins & Supplements
[7] Vinpocetine inhibits NF-κB–dependent inflammation