The Impact of Nootropics on Creative Processes and Artistic Expression
In an era where the boundaries of human potential are constantly being redefined, the world of nootropics has emerged as a frontier of exploration and debate. These cognitive enhancers, celebrated by some as keys to unlocking unparalleled creativity and criticized by others for muddying the waters of authenticity, are undeniably intriguing. Here we examine the intricate dance of nootropics and creativity. From their historical roots to their potential influence on the brain, from their role in the artistic realm to the ethical questions they evoke, this exploration is a deep dive into the nexus of art, cognition, and enhancement.
History and Evolution of Nootropics
Nootropics, often labeled as "smart drugs" or cognitive enhancers, have piqued the curiosity of many over the years. Their story, however, dates back much further than most realize. Unveiling the tapestry of their evolution not only offers a glimpse into their transformative journey but also provides a foundation for understanding their place in modern-day discussions of cognitive health and enhancement.
Origins and Early Use of Nootropics
Before the term "nootropic" was coined, mankind has sought ways to enhance the mind. Ancient civilizations, from the Greeks to the Chinese, have long utilized herbs and natural substances believed to improve cognitive function. For instance, Ginkgo Biloba, a tree native to China, has been used for millennia to combat cognitive decline and enhance memory. Similarly, in India, the herb Bacopa monnieri has been a staple in traditional Ayurvedic medicine, praised for its ability to sharpen intellect and reduce anxiety.
Yet, the formal journey of nootropics began in the 20th century. The term "nootropic" was first introduced in 1972 by Dr. Corneliu E. Giurgea, a Romanian psychologist and chemist. Giurgea synthesized Piracetam, often regarded as the first true nootropic, and outlined criteria for what constitutes a nootropic: enhancement of learning and memory, protection of brain health, facilitation of interhemispheric communication, and absence of typical pharmacological side effects of neuropsychotropic drugs.
Evolution to Modern Day Usage of Nootropics
As science and technology progressed, so did the exploration and development of nootropics. The latter half of the 20th century saw an influx of research into these compounds. With the advent of modern neuroimaging and advanced biochemical techniques, scientists gained deeper insights into the brain's workings and the mechanisms by which these substances exert their effects.
From this research, a new generation of synthetic nootropics emerged, including Modafinil, Aniracetam, and Noopept, each with its unique properties and benefits. Beyond these synthetics, the modern age has also recognized and validated the cognitive-enhancing properties of various natural substances like Lion's Mane mushroom, Rhodiola Rosea, and L-Theanine.
Today, nootropics encompass a broad range of substances, both synthetic and natural. They are embraced not just by academics and professionals seeking a cognitive edge, but also by biohackers, students, and everyday individuals aiming to optimize their mental performance.
Historical Figures who May Have Benefitted from Cognitive Enhancers
While the term 'nootropics' is a modern invention, the quest for cognitive enhancement is not. Historical records suggest that some of history's most brilliant minds might have benefited from what can be considered precursors to today's nootropics. For example, the famed mathematician Paul Erdős was known for his use of amphetamines to fuel his rigorous work schedule, though such substances come with risks and potential side effects that modern nootropics aim to mitigate.
Similarly, various concoctions and elixirs containing caffeine, opium, or even coca leaves were popular in past centuries among writers, artists, and other intellectuals. While these cannot be directly equated to the nootropics we recognize today, they highlight humanity's enduring desire to enhance cognitive abilities and achieve greatness.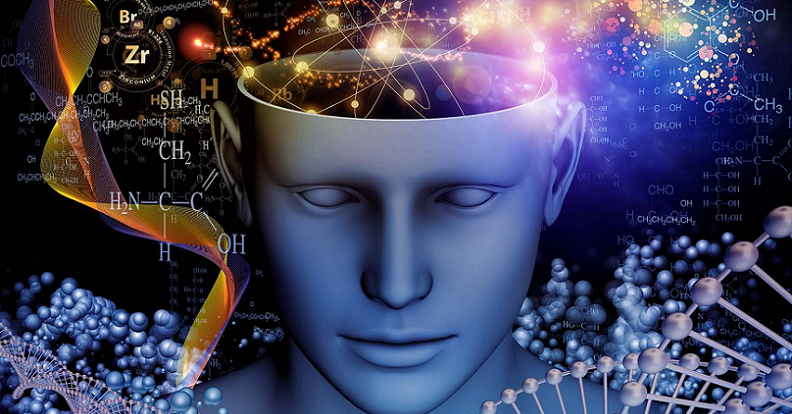 How Nootropics Influence the Brain
Diving into the intricate universe of nootropics means exploring their profound interaction with the complex structures and functions of the human brain. It's a world where chemistry meets cognition, and understanding this interplay can shed light on why these substances have become so sought-after for cognitive enhancement.
The Neurochemical Mechanisms of Nootropics
At the very heart of nootropics' influence on the brain lies their interaction with various neurochemical systems. These systems, composed of neurotransmitters and their receptors, orchestrate a vast array of cognitive functions. Let's explore some key mechanisms through which nootropics make their mark.
Nootropics Impact on Neurotransmitters
Neurotransmitters are chemical messengers that allow neurons to communicate with each other. Nootropics can influence the levels, release, or receptivity of these messengers, leading to enhanced cognitive functions [1].
For instance:
Acetylcholine: Many nootropics, particularly those in the racetam family like Piracetam, enhance the activity of acetylcholine. This neurotransmitter plays a crucial role in memory formation, learning, and attention.
Glutamate: Some nootropics modulate glutamatergic pathways, which are pivotal for synaptic plasticity, the brain's ability to adapt and change over time.
Dopamine and Serotonin: Certain nootropics can elevate the levels or enhance the receptivity of these neurotransmitters, which are integral to mood regulation, motivation, and overall well-being.
Nootropics Enhancement of Brain Plasticity
Brain plasticity, or neuroplasticity, is the ability of the brain to reorganize itself, forming new neural connections throughout life. Some nootropics, such as Noopept and Lion's Mane mushroom, have shown potential in promoting neuroplasticity. This can lead to improved learning abilities, memory retention, and even recovery from brain injuries.
The Cognitive Effects of Nootropics
The neurochemical changes induced by nootropics pave the way for observable cognitive benefits. Whether it's the student preparing for exams or the executive navigating high-stakes decisions, the appeal of nootropics lies in their potential to enhance various facets of cognitive performance.
Improved Focus
One of the most celebrated effects of nootropics is their ability to bolster focus and concentration. Substances like Modafinil and L-Theanine, often in combination with caffeine, are known to promote a state of alert yet relaxed concentration, helping users dive deep into tasks without easily succumbing to distractions.
Memory Enhancement
Memory, both in terms of retention and recall, is another domain where nootropics show promise. Bacopa monnieri, for instance, has a storied history in traditional medicine for its memory-boosting properties, a claim that modern research increasingly substantiates [2].
Mood Regulation
Beyond the realms of focus and memory, nootropics also offer potential in regulating mood and reducing anxiety. Substances like Aniracetam and Ashwagandha have been noted for their anxiolytic properties, providing a calm yet alert state conducive to productive endeavors.
Nootropics Potential Side Effects and Concerns
Like any substance that exerts physiological effects, nootropics aren't without their concerns. While many are deemed safe for consumption, potential side effects can range from mild (e.g., headaches, digestive discomfort) to more pronounced, depending on the substance and dosage.
Furthermore, long-term effects of many nootropics remain a topic of ongoing research. It's paramount for users to approach them with an informed mindset, being aware of both their benefits and potential risks.
nootropics-artistic-expression
nootropics-creative-process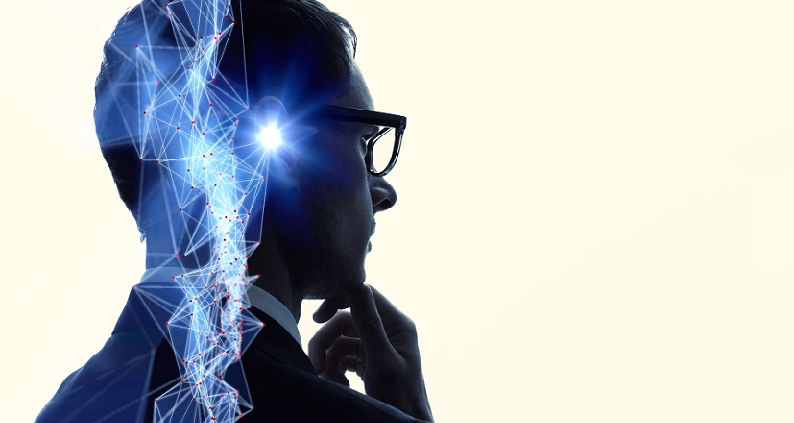 Nootropics and the Creative Process
Creativity, often perceived as the mysterious wellspring of innovation and artistic expression, is an integral facet of the human experience. As we venture into the interplay between nootropics and the creative process, one might wonder: Can a pill or supplement truly ignite the spark of inspiration? Or does it simply fine-tune the cognitive machinery that supports creativity? This exploration promises a deeper understanding of how nootropics might shape our creative pursuits.
Understanding the Creative Process
Before diving into the potential influence of nootropics on creativity, it's crucial to first grasp the intricate dance that constitutes the creative process. This process, while varied across individuals and disciplines, can be distilled into certain universal stages.
The Role of Divergent and Convergent Thinking
Creativity often oscillates between two cognitive modes: divergent and convergent thinking. Divergent thinking is about generating multiple solutions to a problem — think of brainstorming sessions where ideas flow freely. Convergent thinking, on the other hand, focuses on narrowing down these ideas to find the most suitable solution [3].
Nootropics, particularly those that enhance fluid intelligence and flexible thinking, may bolster divergent thinking, allowing individuals to explore a wider array of potential solutions. Conversely, nootropics that improve focus could support convergent thinking, aiding in the refinement of ideas.
The Four Stages of Creativity: Preparation, Incubation, Illumination, and Verification
Pioneered by psychologist Graham Wallas, this model outlines the journey from initial thought to final creation:
Preparation: This phase involves initial research, brainstorming, and laying the groundwork for the creative endeavor. Nootropics that boost cognitive energy and focus could be beneficial here.
Incubation: A period of subconscious processing, where the mind makes remote associations and connections. It's during this stage that nootropics promoting relaxation, like L-Theanine, might enhance the brain's ability to freely wander and form unique connections.
Illumination: The "eureka" moment when a novel idea suddenly comes to light. While it's debatable if nootropics can directly induce this stage, they might set the stage by enhancing prior phases.
Verification: Refining and evaluating the idea to produce a final result. Nootropics that enhance analytical thinking and attention to detail can be of value here.
How Nootropics can Facilitate Each Stage of the Creative Process
While no pill can guarantee a masterpiece, nootropics can play a supportive role in the creative journey by optimizing underlying cognitive functions.
In the preparation phase, nootropics that enhance memory and information processing can aid in absorbing and understanding foundational knowledge. During incubation, substances promoting relaxation can be beneficial, allowing the mind to freely wander. As for the illumination phase, it remains elusive, but a well-nurtured mind through prior stages might increase the likelihood of breakthroughs. Finally, in the verification stage, nootropics that boost critical thinking can aid in refining and perfecting the creative output [4].
Personal Accounts and Anecdotal Evidence of Nootropics Benefiting Creativity
While empirical research on nootropics and creativity is still budding, there's no shortage of personal accounts from artists, writers, and other creatives. Many recount heightened states of flow, where they become deeply immersed in their work, often attributing this to their nootropic regimen. Others speak of overcoming creative blocks or finding novel perspectives on longstanding projects.
However, it's vital to approach such anecdotes with a discerning mind. What works for one individual might not work for another, and placebo effects can never be entirely discounted.
In essence, while nootropics might not be the proverbial muse whispering ideas into one's ear, they offer tools to optimize the brain's functioning, potentially enhancing the intricate dance of the creative process. As with any tool, their efficacy hinges on how they're wielded—offering yet another layer to the rich tapestry of human creativity.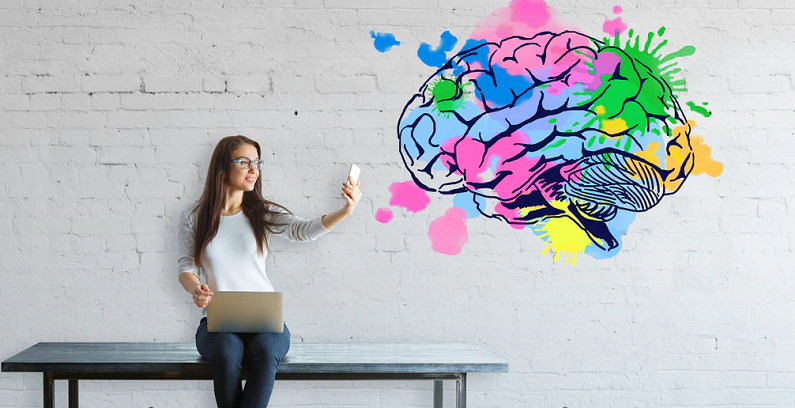 Nootropics in the World of Artistic Expression
Artistic expression, a vibrant testament to human emotion, thought, and ingenuity, serves as a window into the depths of our shared human experience. Within this realm, can nootropics play a role in molding the artist's vision, or refining their craft? The convergence of art and cognitive enhancement offers a fascinating landscape, one where the boundaries of natural talent and augmented potential blur intriguingly.
The Artist's Brain: A Melting Pot of Sensations and Synapses
To appreciate the potential impact of nootropics on artistry, it's essential to first understand the intricacies of the artist's brain. The act of creation, whether it's a mesmerizing painting, a soulful musical piece, or an evocative poem, often draws from a myriad of cognitive processes.
The Role of the Right Brain
It's a popular notion that the right hemisphere of the brain, associated with holistic thought, intuition, and imagination, governs artistic abilities. While this dichotomy is an oversimplification, there's merit in recognizing that activities like recognizing patterns, spatial abilities, and interpreting non-verbal cues — often attributed to the right hemisphere — play a vital role in artistic endeavors.
Certain nootropics, particularly those enhancing spatial cognition and pattern recognition, might thus have a special significance for artists, sculptors, and designers.
Emotion, Memory, and Creation
Art often stems from profound emotional experiences, be they joyous, melancholic, or contemplative. The ability to tap into these emotions, and the memories they're tied to, is central to genuine artistic expression. Nootropics that influence mood-regulating neurotransmitters or enhance memory recall can offer artists a richer palette of emotions and experiences to draw from.
Notable Artists and Their Experiences with Cognitive Enhancers
While the modern term "nootropics" might not have been in their lexicon, history is replete with artists who turned to various substances, seeking enhanced creativity or prolonged focus.
Historical Accounts
From the absinthe-fueled nights of many 19th-century European artists to the psychedelic explorations of 1960s rock stars, the quest for altered states of consciousness, clarity, or heightened creativity has been a recurring motif. For instance, the famous writer Honoré de Balzac was known to consume copious amounts of coffee, seeking its stimulating effects to fuel his writing marathons [5].
Contemporary Testimonies
Today, with the proliferation of nootropics, many modern artists, musicians, and writers have shared their experiences with these substances. Some describe heightened states of flow, others recount enhanced sensory perceptions, and a few speak of overcoming creative blocks. As with any personal account, the experiences are subjective, but they offer valuable insights into the potential interplay of nootropics and artistic creation.
The Ethical Implications of Using Nootropics to Enhance Creativity
The melding of nootropics and artistry isn't without its share of debates. At the heart of these discussions lie questions about authenticity, fairness, and the essence of art.
Authenticity of Creation
If an artist uses nootropics to enhance their creative process, is the resulting artwork any less authentic? While some argue that any external aid diminishes the purity of creation, others contend that artists have always used tools, be they tangible or cognitive, to bring their visions to life.
The Playing Field of Artistry
In competitive realms, like sports, the use of performance enhancers sparks debates about fairness. Does a similar argument hold for the art world? If two artists are vying for a prestigious award or gallery placement, and one uses nootropics while the other doesn't, is the competition still fair?
Health and Well-being
Above all, the well-being of the artist remains paramount. While many nootropics are considered safe, the long-term implications of their use, especially in combination with other substances, warrant careful consideration.
The Ethics of Using Nootropics for Creativity
The marriage of nootropics and creativity invites not only exploration and fascination but also raises significant ethical considerations. In a world that often rewards innovation and groundbreaking artistry, the temptation to harness every available tool, including cognitive enhancers, is strong. Yet, do the ends justify the means? By venturing into the ethical dimensions of nootropic use for creativity, we grapple with questions of authenticity, fairness, and the essence of human achievement.
Nootropics Use and the Quest for Authenticity
Art and creativity, in their purest forms, are seen as genuine expressions of the human soul and experience. Introducing external enhancers into this equation can lead to debates surrounding the genuineness of the resulting output.
Nootropics vs. Natural Talent
Does the use of cognitive enhancers detract from the value of inherent talent and skill? One could argue that leveraging nootropics may overshadow an artist's innate abilities. Conversely, others might posit that nootropics simply serve as tools, akin to a painter's brushes or a musician's instrument, that amplify, rather than replace, natural talent.
The Essence of the Creative Journey
For many, the value of art lies not just in the final product but in the journey of creation itself—the struggles, the epiphanies, and the growth. Does relying on nootropics diminish the profundity of this journey? If challenges are more easily overcome or insights more readily achieved through enhancement, is the creative process still as enriching?
Nootropics and Fairness in the Competitive Landscape
Artistry, while often a personal endeavor, also exists within competitive spheres, from literary awards to art exhibitions. In such arenas, the use of nootropics introduces questions of equity and meritocracy.
Leveling the Playing Field
If one artist employs nootropics for enhanced creativity while another refrains, is their competition still on equal footing? Similar to the controversies in sports around performance-enhancing drugs, the art world may need to grapple with defining what constitutes a "fair" advantage.
Disclosure and Transparency
Should artists disclose their use of nootropics, especially when vying for accolades or recognition? Just as some competitions test for banned substances, might there come a day when artists undergo assessments for cognitive enhancers?
Societal Implications and Expectations of Using Nootropics to Enhance Creativity
Beyond individual choices, the widespread use of nootropics for creativity has broader societal ramifications.
Setting Unrealistic Standards
If the enhanced outputs of nootropic-fueled artists become the norm, there's a risk of setting unattainable standards for those who opt for a natural route. This could foster environments where the use of cognitive enhancers becomes a silent expectation rather than a personal choice.
The Value of Struggle
Challenges, failures, and obstacles often shape not only the creative process but also the personal growth of artists. If nootropics provide shortcuts or make certain aspects of the creative journey easier, are we, as a society, devaluing the merits of struggle and perseverance?
Economic and Access Concerns
Nootropics, especially high-quality ones, come with a price tag. This introduces concerns about access and privilege. Will the benefits of enhanced creativity be limited only to those who can afford these cognitive enhancers?
References

[1] These Brain-Enhancing Drugs Claim to Make You More Creative — but Do They Work?
[2] Nootropics as Cognitive Enhancers
[3] 7 Natural Nootropics For Better Brain Performance: Which Is Best?
[4] Nootropics: Do 'Smart Drugs' Really Work?
[5] Turn On Your Creativity With These 6 Supplements