What Are Smart Drugs? A Comprehensive Guide to Cognitive Enhancers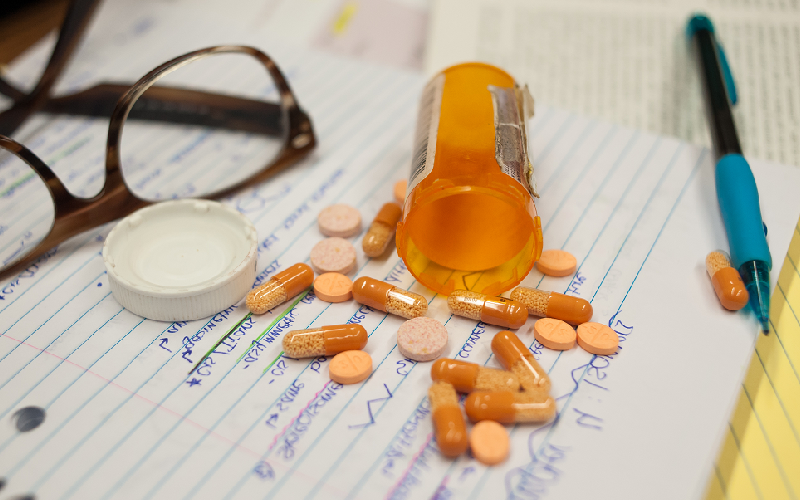 In an era where efficiency, productivity, and peak performance are highly valued, many individuals are on a quest to optimize every facet of their lives. This drive for enhancement isn't just limited to physical fitness or technological advancements; it also extends to our most valuable asset: our brain. As society has become increasingly competitive, people are seeking ways to get an edge mentally, leading to a rise in interest surrounding cognitive enhancers. Here we shed light on the fascinating world of nootropics, commonly referred to as "smart drugs."
Introduction to Smart Drugs (Nootropics)
In today's fast-paced world, everyone is looking for an edge. Whether it's to stay awake longer, focus more intently, or recall information more rapidly, the allure of enhancing one's cognitive abilities is hard to resist. Enter the realm of nootropics, a domain that promises just that. But what are smart drugs? How do they differ from study drugs or smart pills? And are they truly the next frontier in cognitive advancement or just another fleeting trend?
Overview of the Rising Interest in Cognitive Enhancement
In recent years, we've witnessed a significant surge in interest in cognitive enhancement. This drive isn't merely about achieving a higher IQ. It's about improving memory, attention, creativity, and even mood. From Silicon Valley executives to college students preparing for finals, there's a growing population aiming to elevate their mental prowess.
Brief Mention of the Terminology and Its Significance
To navigate the world of cognitive enhancement, it's essential to understand the terminology. Throughout this guide, we will explore:
What are smart drugs? These are compounds, often pharmaceutical in nature, designed to enhance brain function.
What are study drugs? Specifically targeted at improving concentration and memory, these are often used (and sometimes abused) by students.
What are smart pills? An umbrella term that can refer to both pharmaceutical drugs and over-the-counter supplements designed to boost cognitive functions.
What Are Smart Drugs: The Basics
When we talk about cognitive enhancement, smart drugs often take center stage. But understanding their origins, components, and primary uses is essential for anyone considering their benefits and potential risks. Here we lay the foundation, detailing the rudiments of smart drugs, their history, and their current significance in our society.
Introduction to Nootropics
Nootropics, a term coined in the 1970s by Dr. Corneliu E. Giurgea, a Romanian psychologist and chemist, refers to substances that can help enhance brain function. Dr. Giurgea established criteria for these substances: they should enhance learning and memory, protect the brain from harm, increase the efficacy of brain-related control mechanisms, lack a usual pharmacology of other psychotropic drugs, and be virtually non-toxic. Today, while many substances, ranging from herbs like Ginkgo biloba to pharmaceuticals like Modafinil, are considered nootropics, it's imperative to differentiate between those that have solid scientific backing and those that are primarily anecdotal in their claims.
Smart Drugs Definition
Defining smart drugs can be a bit challenging due to the broad range of substances that fall under this umbrella. However, for clarity and understanding:
Historical Context
Smart drugs, historically, were first recognized as substances that could enhance one's cognitive abilities, be it memory, focus, or even mood. The ancient Greeks, for instance, used herbs and foods believed to boost memory and intelligence. In the 20th century, with the advancement of neuroscience and pharmacology, we saw the development of drugs that could treat cognitive impairments and, in some cases, enhance cognitive abilities in healthy individuals [1].
Modern Usage and Interpretation
In today's context, the term "smart drugs" often refers to both prescribed medications and over-the-counter supplements that claim to boost cognitive function. These drugs can range from stimulants, like Adderall, used to treat ADHD, to nootropic supplements containing ingredients like L-Theanine and caffeine. It's essential to understand that while many of these substances may promise enhanced cognitive function, not all have been rigorously tested or approved for non-medical use.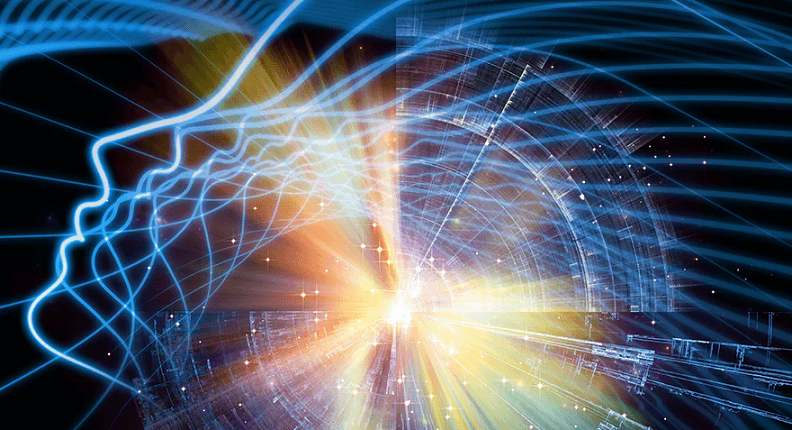 The World of Study Drugs
The pressure to perform academically or professionally has given rise to a subset of smart drugs specifically associated with boosting concentration and memory for studying purposes. These are aptly named "study drugs." But what exactly are study drugs? How do they differ from the broader category of smart drugs, and what are the implications of their usage?
What Are Study Drugs and How They Differ from Other Nootropics
While all study drugs can be categorized as smart drugs, not all smart drugs are necessarily study drugs. The distinction lies in their primary usage and target audience.
Common Examples: Modafinil, Adderall, and Ritalin
Modafinil, initially prescribed for narcolepsy, has gained fame among students and professionals for its ability to enhance alertness and reduce fatigue. Similarly, Adderall and Ritalin, medications primarily used to treat Attention Deficit Hyperactivity Disorder (ADHD), have been adopted off-label by individuals seeking to enhance focus and concentration during long study or work sessions.
Legality and Ethical Concerns
The off-label use of these drugs—meaning use without a prescription or for conditions other than those approved by regulatory agencies—brings up numerous ethical and legal concerns. Without a prescription, obtaining and using these drugs is illegal in many jurisdictions. Furthermore, there's an ongoing debate about the fairness of using such enhancers, especially in competitive academic or professional settings.
The College Campus Phenomenon
College campuses have become hotbeds for the use of study drugs, with some surveys suggesting a significant percentage of students have tried them at least once. The allure of potentially heightened focus and the ability to cram more effectively before exams are often cited reasons. However, this trend has also led to discussions about the pressures of modern academic life and whether institutions are doing enough to address student well-being and stress [2].
Smart Drugs Safety, Efficacy, and Potential Side Effects
As with any drug or supplement, understanding the potential risks and benefits is crucial. While some users swear by the efficacy of study drugs, others warn of potential side effects and the dangers of dependency.
Do Study Drugs Really Work?
There's evidence to suggest that these drugs can indeed improve focus and concentration in the short term, especially for those with ADHD. However, their efficacy in individuals without ADHD is still a matter of debate, with some studies suggesting potential benefits and others showing negligible effects.
Potential Risks
Regular, unsupervised use of study drugs can lead to a host of side effects, including insomnia, increased heart rate, elevated blood pressure, and anxiety. Furthermore, there's a risk of developing a dependency, especially with stimulant-based drugs like Adderall.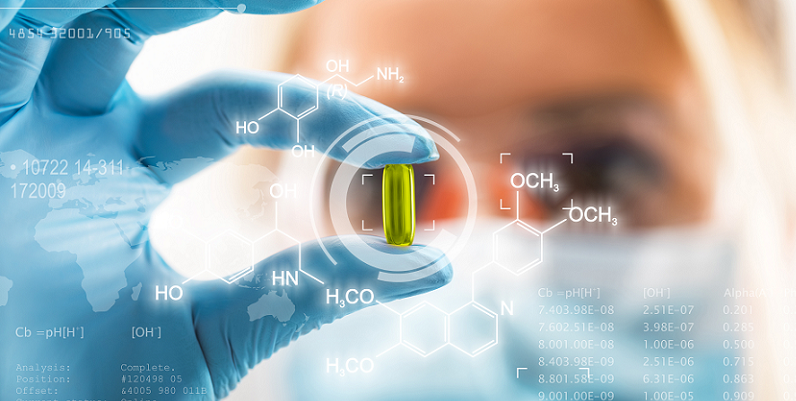 Delving Deeper: What Are Smart Pills?
Beyond the realm of pharmaceuticals tailored for specific conditions like ADHD, there lies a vast and diverse world of "smart pills." These range from over-the-counter supplements to intricate formulations claiming to boost brainpower. But what exactly are smart pills, and how do they fit into the larger picture of cognitive enhancement?
What Are Smart Pills and Their Role in the Nootropics Universe
While "smart drugs" often implies pharmaceuticals, "smart pills" encompass a broader range of substances. These can be commercially available supplements or even proprietary blends of multiple ingredients.
Over-the-Counter Versus Prescription Smart Pills
Over-the-counter smart pills are typically dietary supplements that contain a blend of natural ingredients, such as herbs, vitamins, and amino acids, purported to support cognitive health. Common ingredients might include Ginkgo biloba, Bacopa monnieri, or omega-3 fatty acids. On the other hand, prescription smart pills refer to medications that have been approved by health agencies for specific conditions but may be sought after for their potential cognitive-enhancing effects.
Safety, Efficacy, and Potential Side Effects
The safety and efficacy of smart pills can vary widely. While prescription medications undergo rigorous testing for safety and efficacy before approval, dietary supplements are not held to the same standards in many countries. This means that the effects (and potential side effects) of over-the-counter smart pills can be less predictable. As with any supplement or medication, potential users should be cautious, do their research, and, when possible, consult with a healthcare professional [3].
Given the burgeoning interest in cognitive enhancement, the market for smart pills has exploded, leading to a plethora of options for consumers. However, not all smart pills are created equal.
Research and Evidence
Before purchasing or consuming any smart pill, it's crucial to look for scientific evidence supporting its claims. Are there peer-reviewed studies that validate the product's benefits? If so, were these studies conducted on humans or only in laboratory settings? These are pertinent questions to ask.
Transparency of Ingredients
A reputable smart pill will have clear labeling detailing its ingredients and their respective amounts. Beware of proprietary blends that don't disclose individual ingredient quantities, as it's challenging to determine their efficacy or potential for interactions.
Potential Interactions and Contraindications
Always consider other medications or supplements you might be taking. Some ingredients in smart pills can interact with medications, potentially leading to adverse effects. If in doubt, it's always best to consult with a healthcare professional.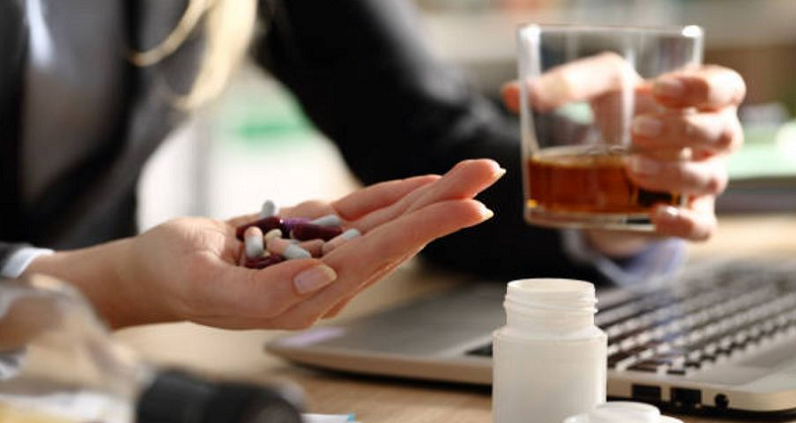 The Science Behind Smart Drugs
The intrigue surrounding smart drugs is undoubtedly immense, but what does science have to say about them? It's essential to approach this topic with a critical lens, assessing the empirical evidence supporting the claims made by proponents of cognitive enhancers.
Mechanisms of Action: How Do Smart Drugs Work?
The allure of enhanced cognitive abilities hinges largely on how these substances interact with our brain and its intricate processes.
Neurotransmitters and Their Role
At the heart of brain function are neurotransmitters – chemicals that facilitate communication between nerve cells. Many smart drugs, especially pharmaceuticals, work by modulating the levels or actions of these neurotransmitters. For instance, stimulants like Adderall increase the levels of dopamine and norepinephrine in the brain, which can enhance alertness and attention.
Neuroprotection and Brain Health
Some nootropics claim to offer neuroprotective benefits, helping shield the brain from potential damage and supporting its health. For example, substances like Bacopa monnieri or lion's mane mushroom have been studied for their potential to promote nerve growth or protect against cognitive decline [4].
Evidence-Based Benefits and Research Insights Into Smart Drugs
While anecdotes and testimonials abound, it's the scientific research that provides objective insights into the efficacy of smart drugs.
Clinical Trials and Findings
Over the years, various smart drugs have undergone clinical trials to assess their potential benefits. Modafinil, for instance, has shown promise in improving attention and reducing fatigue, especially in individuals with sleep disorders. However, its effects on healthy individuals remain more ambiguous. Similarly, while stimulants like Ritalin effectively treat ADHD symptoms, their cognitive-enhancing effects on those without ADHD are still debated among scientists.
Placebo Effect and Subjective Assessments
It's crucial to account for the placebo effect when evaluating the efficacy of smart drugs. In some studies, participants who believed they were taking a cognitive enhancer reported improved focus and productivity, even if they were only given a placebo. This underscores the importance of double-blind, randomized trials in assessing the true effects of these substances.
Smart Drugs Research Gaps and Areas of Contention
Like many emerging fields, the study of smart drugs has its share of research gaps and contentious issues.
Long-Term Effects and Safety Profiles
While many smart drugs have been studied for their short-term effects, comprehensive research on their long-term safety and efficacy is often lacking. The potential for dependency, tolerance, and unknown long-term side effects remains a significant concern, especially for off-label users.
Population Specificity and Varied Responses
One significant challenge in the world of nootropics is the variability in individual responses. A drug that might significantly benefit one person might have negligible or even adverse effects on another. Genetics, existing health conditions, and other factors can influence how one reacts to a particular substance.
Potential Risks and Considerations of Using Smart Drugs
The allure of heightened cognitive abilities is undoubtedly enticing. Yet, it's essential to approach the use of smart drugs with caution and awareness. While some may offer tangible benefits, they are not devoid of risks.
Smart Drugs Common Side Effects and Adverse Reactions
Just as any medication or supplement can elicit reactions, so too can smart drugs. These reactions can range from mild to severe, and their incidence can vary based on individual factors.
Physical Side Effects
Many smart drugs, especially stimulants, can lead to physical side effects such as elevated heart rate, increased blood pressure, insomnia, and digestive disturbances. For instance, drugs like Adderall or Ritalin can lead to palpitations or feelings of restlessness in some users.
Cognitive and Emotional Implications
Beyond physical manifestations, some users report cognitive or emotional side effects. These might include anxiety, mood swings, or feelings of depression. Moreover, the very cognitive processes one seeks to enhance, like memory or concentration, could be adversely affected in some individuals [5].
Dependency and the Risk of Misuse of Smart Drugs
The line between use and misuse can sometimes blur, especially when the perceived stakes are high.
Stimulants and Dependency
Stimulant-based smart drugs, like Adderall, carry a risk of dependency. Regular use can lead to increased tolerance, meaning higher doses are required to achieve the same effect. Over time, this can culminate in a physical or psychological dependency, with withdrawal symptoms manifesting if the drug is discontinued.
Off-label Use and Dosage Concerns
Using a drug off-label, or for purposes other than its approved indications, can heighten the risk of adverse effects. Without clear dosage guidelines, there's potential for overdose or interactions with other substances.
Smart Drugs Ethical and Societal Implications
The use of cognitive enhancers has sparked intense debate, not just in medical circles but in broader societal contexts.
Fairness and Competitive Edge
If someone uses smart drugs to perform better academically or professionally, is it fair to those who don't? This question becomes particularly pertinent in competitive settings like exams or athletic events. Where do we draw the line between personal choice and an unfair advantage?
Pressure to Perform and Societal Expectations
The rising popularity of smart drugs raises deeper questions about societal pressures. Are we gravitating towards these enhancers because of unrealistic performance expectations, and at what cost to our well-being?
References

[1] What are nootropics?
[2] Smart drugs: A dose of intelligence
[3] Do smart drugs work?
[4] Review of 'smart drug' shows modafinil does enhance cognition
[5] A beginner's guide to using 'smart drugs'