Mindfulness and Neurofeedback: A Powerful Combination for Brain Health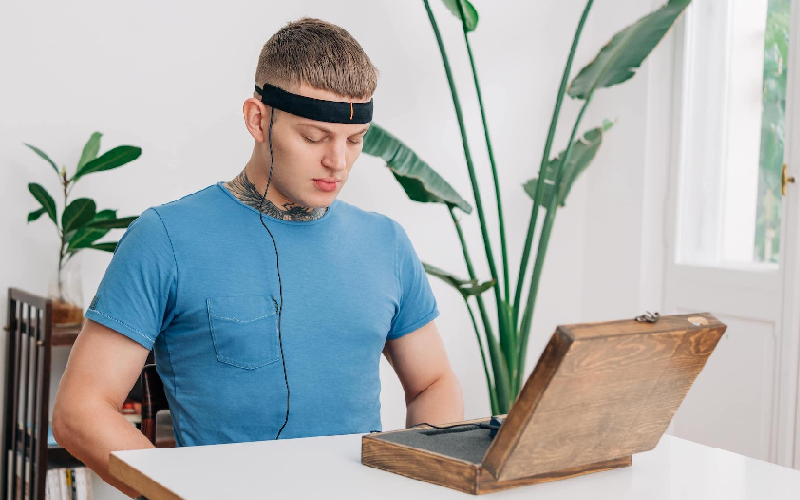 In today's hectic world, it's easy to get caught up in the whirlwind of stress, anxiety, and information overload. Amidst this chaos, prioritizing brain health is more crucial than ever. Here we explore the intertwined worlds of mindfulness and neurofeedback, shedding light on how this dynamic duo can help enhance cognitive function, boost emotional well-being, and promote overall mental resilience.
Brief Overview of Mindfulness and Neurofeedback
A healthy brain is the cornerstone of a fulfilling and balanced life. In the pursuit of optimal mental well-being, many people are turning to mindfulness and neurofeedback as powerful tools for improving brain health.
Mindfulness is a mental state achieved by focusing one's awareness on the present moment, while calmly acknowledging and accepting one's feelings, thoughts, and bodily sensations. It has its roots in ancient Buddhist meditation practices and has been adapted and popularized in the Western world in recent decades.
Neurofeedback, on the other hand, is a type of biofeedback that uses real-time displays of brain activity to teach self-regulation of brain function. By monitoring brainwave patterns, individuals can learn to modify their brain activity to achieve specific outcomes, such as improved focus, reduced anxiety, or enhanced memory.
Understanding Mindfulness
To harness the power of mindfulness for brain health, it's crucial to develop a thorough understanding of what it is and how it works.
Definition of Mindfulness
Mindfulness is a mental state in which an individual focuses their attention on the present moment while maintaining a non-judgmental awareness of their thoughts, feelings, and bodily sensations. It involves cultivating an attitude of curiosity, openness, and acceptance towards one's internal experiences, as well as the external world.
History and Origins of Mindfulness
Mindfulness has its roots in ancient Buddhist meditation practices, particularly the concept of "sati," which translates to "mindfulness" or "awareness." However, mindfulness is not exclusive to Buddhism and can be found in various religious and spiritual traditions, including Hinduism, Taoism, and Christianity.
In the 1970s, Dr. Jon Kabat-Zinn, an American professor of medicine, adapted and popularized mindfulness for the Western world through his Mindfulness-Based Stress Reduction (MBSR) program. MBSR was initially designed to help patients with chronic pain and stress-related disorders, but its applicability has since expanded to various other physical and mental health conditions.
Benefits of Mindfulness
The practice of mindfulness offers numerous benefits that contribute to overall brain health and mental well-being. Some of the key benefits are listed here [1].
Emotional Well-Being
Mindfulness helps individuals develop a healthier relationship with their emotions by encouraging acceptance and non-judgmental awareness. This can lead to reduced emotional reactivity, increased self-compassion, and greater emotional balance.
Stress Reduction
Numerous studies have shown that mindfulness practice can significantly reduce stress by promoting relaxation and fostering a sense of calmness. By learning to focus on the present moment, individuals become less preoccupied with worries about the future or regrets about the past.
Improved Cognitive Function
Mindfulness has been associated with enhanced cognitive abilities, such as better attention, increased working memory capacity, and improved decision-making skills. By training the mind to be more present and aware, individuals can sharpen their mental faculties and improve overall brain health.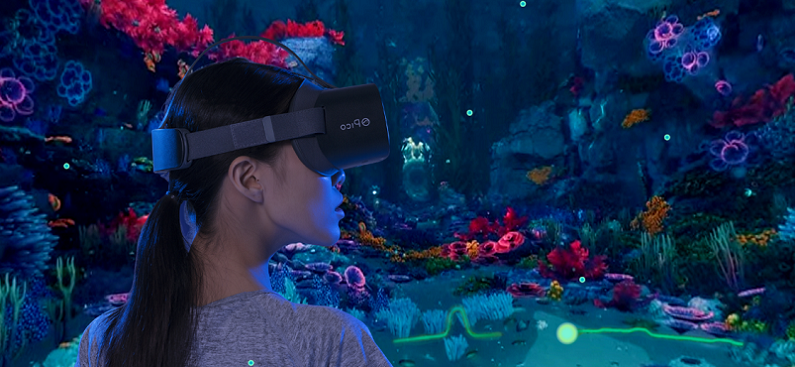 Understanding Neurofeedback
Complementing the practice of mindfulness, neurofeedback offers another powerful approach to enhancing brain health.
Definition of Neurofeedback
Neurofeedback, also known as EEG biofeedback, is a non-invasive, evidence-based technique that uses real-time displays of brain activity to teach self-regulation of brain function. Through the monitoring of brainwave patterns, individuals can learn to modify their brain activity to achieve specific goals, such as enhanced focus, reduced anxiety, or improved memory.
How Neurofeedback Works
Neurofeedback involves the use of sensors placed on the scalp to measure electrical activity in the brain. These sensors detect and record brainwave patterns, which are then displayed on a computer screen or through auditory feedback. The individual receiving neurofeedback is then guided through various exercises designed to help them recognize and modify their brainwave patterns [2].
For example, if the goal is to reduce anxiety, the neurofeedback training may involve helping the individual recognize and decrease high-frequency beta waves while increasing low-frequency alpha waves. Through consistent practice and feedback, the brain learns to self-regulate and maintain these optimal brainwave patterns, leading to lasting improvements in mental well-being.
Benefits of Neurofeedback
Neurofeedback has been shown to offer numerous benefits for brain health and mental well-being. Some of the most notable benefits include the following.
Enhanced Focus and Concentration
Neurofeedback can help improve attention and concentration by training the brain to maintain optimal brainwave patterns associated with focused attention. This can be particularly beneficial for individuals with attention deficit disorders or those looking to improve their cognitive performance [3].
Reduced Anxiety and Depression
By promoting self-regulation of brain function, neurofeedback can help alleviate symptoms of anxiety and depression. It does this by teaching the brain to maintain healthier brainwave patterns, which in turn can lead to improved emotional regulation and mood stability.
Improved Memory and Learning
Neurofeedback can enhance cognitive function by optimizing brainwave patterns associated with memory and learning. This can lead to improved academic performance, better retention of new information, and a reduced risk of age-related cognitive decline [4].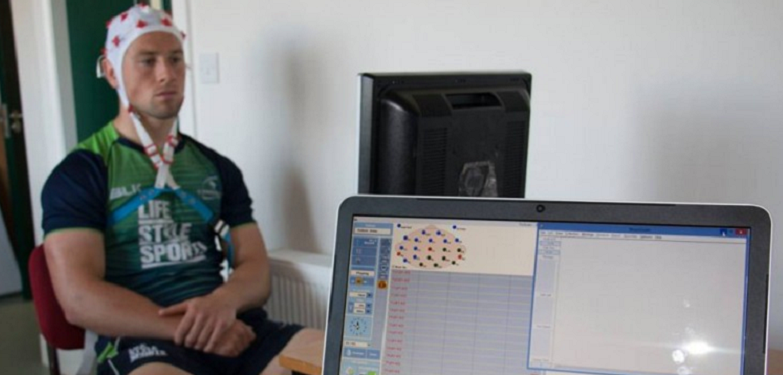 Combining Mindfulness and Neurofeedback for Brain Health
While mindfulness and neurofeedback can each provide significant benefits for brain health individually, combining the two approaches can create a powerful synergy for even greater improvements in mental well-being.
Enhancing the Effects of Mindfulness through Neurofeedback
Neurofeedback can be an excellent tool for enhancing the effects of mindfulness practices. By providing real-time feedback on brainwave patterns, neurofeedback allows individuals to develop a deeper awareness of their mental states during mindfulness exercises. This increased awareness can help practitioners fine-tune their focus and more effectively cultivate a state of non-judgmental presence.
Additionally, neurofeedback can help individuals overcome some of the common challenges associated with mindfulness practice, such as maintaining focus and managing intrusive thoughts. By learning to self-regulate brainwave patterns, practitioners can achieve a more stable and relaxed state of mind, making it easier to engage in mindfulness exercises and reap their benefits [5].
Tailoring Neurofeedback to Support Mindfulness Practices
To maximize the benefits of combining mindfulness and neurofeedback, it is essential to tailor neurofeedback training to support specific mindfulness goals. For example, if the aim is to develop greater emotional awareness and regulation, neurofeedback training can focus on optimizing brainwave patterns associated with emotional processing and self-regulation. Similarly, if the goal is to enhance concentration and attention during mindfulness practice, neurofeedback can target brainwave patterns related to focus and alertness.
By customizing neurofeedback training to align with mindfulness objectives, individuals can experience a more profound and lasting impact on their overall brain health and mental well-being.
Success Stories and Research Findings
Numerous studies and anecdotal reports have highlighted the potential benefits of combining mindfulness and neurofeedback. For instance, research has shown that individuals who undergo neurofeedback training alongside mindfulness-based interventions experience greater reductions in symptoms of anxiety, depression, and stress compared to those who engage in either practice alone [6].
Furthermore, several success stories have emerged from individuals who have experienced transformative results by combining mindfulness and neurofeedback, ranging from improved emotional well-being to enhanced cognitive performance and resilience.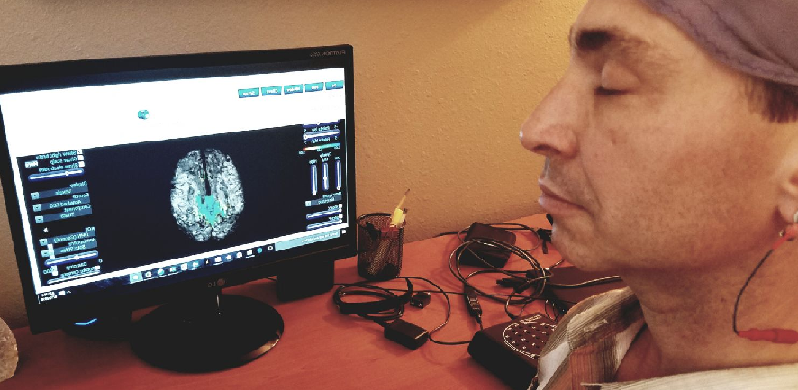 Techniques for Integrating Mindfulness and Neurofeedback
To effectively harness the combined power of mindfulness and neurofeedback, it is essential to explore various techniques for integrating the two practices.
Mindfulness-Based Neurofeedback Training
One effective approach to integrating mindfulness and neurofeedback is to participate in a mindfulness-based neurofeedback training program. These programs combine traditional mindfulness exercises, such as meditation and body scans, with neurofeedback technology to enhance awareness of mental states and promote self-regulation of brain function. By participating in such a program, individuals can develop a deeper understanding of the mind-body connection and more effectively cultivate mindfulness skills that support brain health [7].
Guided Meditation and Neurofeedback Sessions
Another technique for integrating mindfulness and neurofeedback involves combining guided meditation with neurofeedback sessions. In this approach, individuals participate in guided meditation exercises while receiving real-time feedback on their brainwave patterns. This can help practitioners develop a greater awareness of their mental state during meditation, allowing them to refine their mindfulness practice and achieve desired outcomes more efficiently.
At-Home Solutions for Neurofeedback and Mindfulness
For those who prefer a more flexible and personalized approach, at-home neurofeedback devices and software can provide an excellent option for combining mindfulness and neurofeedback practices. These devices typically use wearable sensors to monitor brainwave activity and offer personalized training protocols to optimize brain function. By incorporating at-home neurofeedback sessions into a daily mindfulness routine, individuals can work on specific brain health goals and achieve lasting improvements in mental well-being.
References

[1] Meditation and neurofeedback
[2] Meditation and neurofeedback
[3] Combining Neurofeedback and Meditation
[4] Enhancing Meditation with Neurofeedback
[5] Mindfulness Meditation versus EEG-Alpha Neurofeedback: The Role of EEG-Alpha Enhancement in Attentional Control
[6] EEG neurofeedback during focused attention meditation: Effects on state mindfulness and meditation experiences.
[7] Enhancing Mindfulness by Combining Neurofeedback with Meditation