Primal Movement Patterns: Their Role in Enhancing Cognitive Function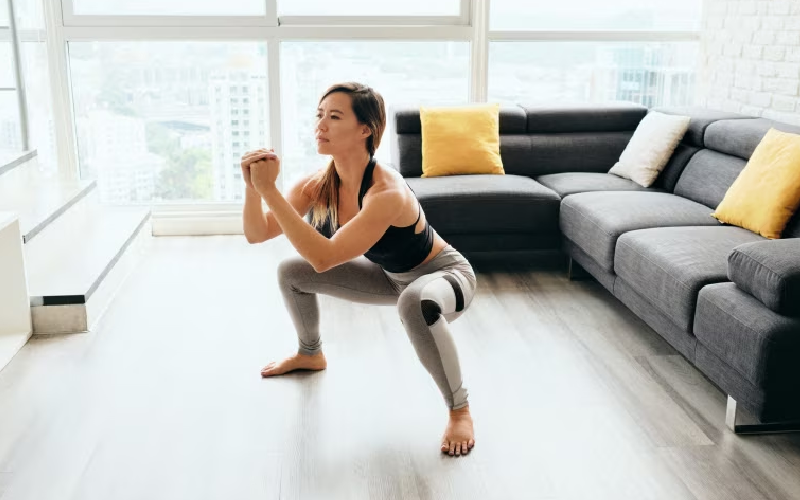 Have you ever wondered why children naturally crawl before they walk, or why our ancestors were masters of running, jumping, and climbing? These are not just mere physical abilities, but rather fundamental, primal movements ingrained deeply in our evolutionary biology. And it turns out that these primal movement patterns have intriguing connections to cognitive function.
Introduction to Primal Movement Patterns
As our modern lives become increasingly sedentary, it is more critical than ever to prioritize movement — not only for physical health but also for cognitive vitality. In recent years, a concept that has been catching attention in the fitness and health industry is the idea of primal movement patterns, which harken back to our evolutionary roots.
Brief Overview of Primal Movement Patterns
Primal movement patterns refer to the fundamental movements that are inherently built into our DNA—movements that our ancestors used to survive in their environment. These include basic actions such as crawling, walking, running, jumping, climbing, lifting, and carrying. Over generations, these movements have been somewhat lost or altered due to lifestyle changes. However, many fitness and health practitioners advocate for a return to these natural, functional movements.
Connection Between Physical Activity and Cognitive Function
For decades, research has suggested a robust connection between physical activity and cognitive function. Regular physical activity has been linked to improvements in various cognitive processes, such as attention, memory, and problem-solving. The reason for this connection lies in the complex interplay between physical activity and various neurochemical processes in our brain. However, all types of physical activity are not created equal, and certain forms may have a greater cognitive impact—primal movements are one such form.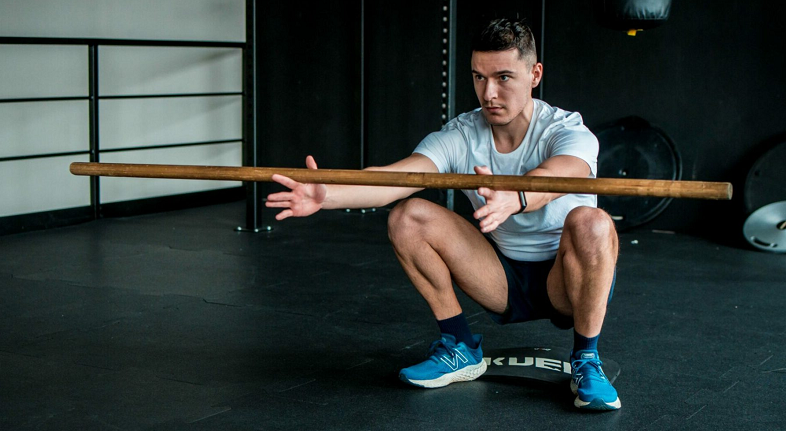 Understanding Primal Movement Patterns
Before we get into the cognitive benefits of primal movements, it's essential to first understand what these patterns are and why they hold such significance in our biological and evolutionary history.
Definition and Origins of Primal Movement Patterns
Primal movement patterns are the fundamental movements that have been hardwired into our DNA over millions of years of evolution. These movements, which our early human ancestors utilized for survival, are not just exercise routines but are instead deeply rooted in our biology. They represent the primary ways our bodies are designed to move, such as when hunting for food or escaping from predators. In essence, they are a form of movement literacy that every human is innately born with.
Examples of Primal Movements: Crawling, Walking, Running, Jumping, Climbing, Lifting, Carrying
Examples of primal movements are as diverse as the activities our ancestors needed for survival. The most basic pattern is crawling, the first form of independent movement we learn as infants. Walking and running are primal movements we use daily without much thought.
Jumping, too, is a natural motion, requiring strength, agility, and coordination. Climbing, whether it involves trees or mountains, was crucial for our ancestors to access shelter or lookout points. Lifting and carrying—actions involved in tasks like gathering food and building shelter—are also part of these inherent movements. Each of these movements engages multiple muscle groups in a coordinated manner, maximizing physical efficiency and resilience [1].
Evolutionary Significance of Primal Movements
The significance of these movements lies in their connection to our evolutionary past. These are the movements that allowed our ancestors to survive and thrive in their environment. They required strength, agility, flexibility, and most importantly, cognitive function — for planning routes, remembering locations, or making quick decisions.
Interestingly, as we've evolved and our lifestyle has become more sedentary, we've moved away from these primal movements. But reconnecting with these patterns may be a key to maintaining and improving both our physical and cognitive health. In the following sections, we will explore how these movement patterns can enhance cognitive function and the neuroscience behind it.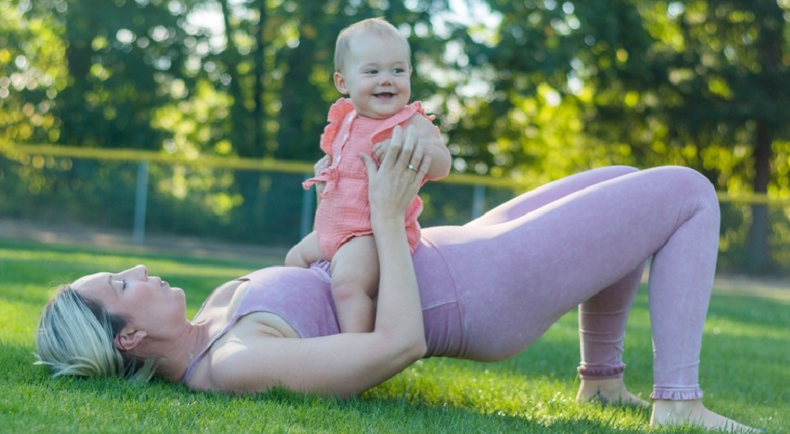 The Neuroscience Behind Physical Activity and Cognitive Function
As we go deeper into the relationship between primal movement patterns and cognitive function, it's essential to understand the underlying neuroscience that connects physical activity and cognition.
Understanding the Brain-Body Connection
The brain and body are not isolated entities but function together as an interconnected system. Our brain communicates with our body through neurons, nerves, and neurotransmitters, sending signals to control every movement we make. Conversely, our physical movements also affect our brain. When we move, we stimulate sensory receptors in our muscles and joints, which send feedback to the brain, enhancing neural connections and activities. This continuous, reciprocal interaction between the brain and the body forms the core of the brain-body connection [2].
Role of Neurotransmitters in Exercise
Neurotransmitters are chemical messengers in the brain that transmit signals from one neuron to another. Physical activity stimulates the release of various neurotransmitters, including dopamine, serotonin, and norepinephrine, which play critical roles in mood, motivation, and cognitive functions.
For example, dopamine is closely linked with the brain's reward system and is essential for motivation and the experience of pleasure. Serotonin affects mood, hunger, and sleep, while norepinephrine is involved in attention and responding actions. By influencing the levels of these neurotransmitters, physical activity can significantly impact our cognitive function and emotional well-being [3].
Exercise-Induced Neurogenesis and Synaptic Plasticity
One of the most remarkable discoveries in neuroscience is that physical activity promotes neurogenesis—the creation of new neurons—and enhances synaptic plasticity, the ability of synapses to strengthen or weaken over time. Both these factors are crucial for learning, memory, and cognitive flexibility.
When we engage in physical activity, especially those that involve complex movements like primal patterns, our brain responds by creating new neurons and forming new neural connections, enhancing our cognitive capacity [4].
The Concept of Embodied Cognition
Embodied cognition is a theoretical perspective in cognitive science that emphasizes the significant role our body's movement and interaction with the environment play in shaping our cognitive processes. This perspective suggests that our cognition is not just confined to our brain but is profoundly influenced by our physical actions and experiences.
Primal movements, given their inherent complexity and full-body engagement, provide a rich platform for enhancing embodied cognition, thereby potentially boosting cognitive abilities like spatial navigation, problem-solving, and memory.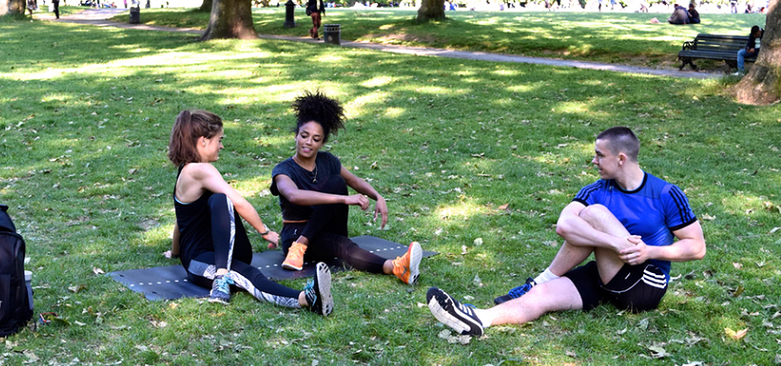 How Primal Movement Patterns Enhance Cognitive Function
With a deeper understanding of primal movements and the neuroscience behind physical activity and cognition, we now turn our focus to the primary purpose of this blog post: How do primal movement patterns enhance cognitive function?
Primal Movements as Brain-Boosting Exercises
Primal movements can serve as potent brain-boosting exercises due to their holistic and engaging nature. Unlike some modern exercises that isolate specific muscle groups, primal movements engage the whole body, requiring and fostering coordination, balance, strength, and flexibility. This full-body engagement stimulates various sensory receptors, leading to a surge of neural activity. Such activation can enhance cognitive abilities like spatial awareness, proprioception (awareness of body position), and hand-eye coordination.
The Impact of Primal Movements on Learning and Memory
Regular engagement in primal movements can also significantly improve learning and memory. As discussed earlier, physical activity promotes neurogenesis and synaptic plasticity. Since primal movements are physically engaging and cognitively demanding, they stimulate the production of new neurons and strengthen existing neural connections, particularly in the hippocampus, a brain region vital for learning and memory. Moreover, the multifaceted nature of these movements offers a form of 'exercise variability,' which keeps the brain engaged and challenged, further bolstering cognitive enhancement [5].
Primal Movements and Attention Span
Another cognitive domain that primal movements can influence is our attention span. These movements, due to their complex nature, require focus and concentration. Practicing these movements can train our brains to maintain attention over extended periods, thereby improving our overall attention span and focus. Additionally, as mentioned earlier, exercise stimulates the production of neurotransmitters like norepinephrine, which plays a crucial role in attention and response actions.
Influence on Problem-Solving and Creative Thinking
Finally, primal movements can also enhance problem-solving and creative thinking skills. These movements often involve navigating through complex physical environments, requiring the individual to continuously strategize and adapt. Such dynamic problem-solving can translate into improved cognitive flexibility and creative thinking. Furthermore, by boosting mood and reducing stress—thanks to the release of 'feel good' neurotransmitters during exercise—primal movements can create an optimal mental state for creative thinking [6].
Integrating Primal Movement Patterns into Daily Life
Now that we have a clear understanding of what primal movement patterns are and how they can enhance cognitive function, the logical next step is to consider how we can incorporate these movements into our daily routines.
Importance of Consistent Physical Activity
It is important to emphasize the significance of consistent physical activity. A sporadic exercise routine may offer some benefits, but consistent, regular activity is key for long-term cognitive health and overall well-being. Regular engagement in primal movements can help maintain cognitive function, reduce the risk of cognitive decline, and offer a host of physical benefits.
Practical Strategies for Incorporating Primal Movements
Incorporating primal movements into your daily routine does not need to be complex or time-consuming. Here are some strategies to get started:
Start Small: Begin with basic movements such as crawling or lifting and gradually add more complex movements as you gain confidence and strength.
Use Your Environment: Use the environment around you to engage in primal movements. Stairs can be used for climbing, parks for running or jumping, and everyday objects for lifting and carrying.
Make It Fun: Incorporate primal movements into games or outdoor activities. For example, playing catch with your kids involves running and throwing, both of which are primal movements.
Combine Movements: Combine various primal movements into a single workout session. This not only provides a full-body workout but also keeps the brain engaged.
Incorporate Into Daily Tasks: Find ways to include primal movements in your daily tasks. For example, choose to walk or cycle to work, carry grocery bags home, or do some bodyweight exercises during your lunch break.
Tips for Making Primal Movements a Habit
Establishing a new habit can be challenging, but a few strategies can make the process easier:
Schedule Time: Dedicate specific times during your day for engaging in primal movements. Treat this time as non-negotiable, just like an important meeting or appointment.
Set Realistic Goals: Start with achievable goals and progressively build up the intensity and complexity of movements.
Find a Buddy: Having a friend or family member join you can make the process more enjoyable and provide mutual motivation.
Keep Track: Monitor your progress over time. Noticing improvements can be highly motivating.
Listen to Your Body: Ensure that the movements you're performing feel good and are not causing undue strain or discomfort. Remember, the goal is overall well-being.
References

[1] Using the fundamental movements for exercise programming
[2] What Is Primal Movement? Learn About Its Benefits, Exercises, and More
[3] The Primal Movement Fitness Trend Is Taking Over
[4] Unleash your inner beast with Primal Patterns
[5] The Benefits of Primal Movement: Why Everyone Should Try It
[6] Why Primal Movement Workouts Are All The Rage