Exploring the Neurological Impacts of Scuba Diving
Scuba diving is an incredible adventure, allowing us to explore the wonders of the underwater world. But did you know that the act of diving can have both profound and subtle effects on your brain and nervous system? Here we venture beneath the surface of the water and the brain alike, exploring the neurological impacts of scuba diving.
The Basics of Scuba Diving
Scuba diving is a captivating, exciting, and sometimes adrenaline-pumping activity. But before we dive into the neurological impacts of scuba diving, it's essential to have a foundational understanding of what it entails.
Understanding the Principles of Scuba Diving
At its core, scuba diving is an underwater activity where divers use a self-contained underwater breathing apparatus (SCUBA) to breathe while exploring the marine world. Unlike snorkeling or free-diving, where divers return to the surface to breathe, scuba diving allows for extended periods underwater, offering divers a unique opportunity to observe aquatic life in depth and detail.
The fundamental principles of scuba diving revolve around physics, physiology, and safety. Divers need to comprehend the effects of pressure and buoyancy, how to navigate underwater environments, and the importance of decompression stops during ascent, among other things.
Key Elements of Scuba Training
Training to become a certified scuba diver involves a combination of classroom education, confined water dives (such as in a pool), and open water dives.
Classroom education covers essential theories of diving physics and physiology. This theoretical foundation helps divers understand the effects of diving on the body, essential safety procedures, equipment handling, and emergency protocols.
In confined water dives, trainees get their first taste of breathing underwater and start learning basic diving skills, such as mask clearing, regulator recovery, and buoyancy control, in a controlled, safe environment.
Finally, in open water dives, divers apply what they've learned in actual diving environments, under the supervision of certified instructors. This stage helps divers gain confidence and comfort in applying their skills in real-world diving situations.
Safety Considerations in Scuba Diving
Safety is paramount in scuba diving. Understanding and following safety procedures is crucial in preventing accidents and ensuring enjoyable dives.
The buddy system is a fundamental safety protocol, ensuring divers look out for each other. Regular equipment checks, safe ascent and descent practices, understanding decompression limits, and maintaining fitness and health standards are all essential safety considerations [1].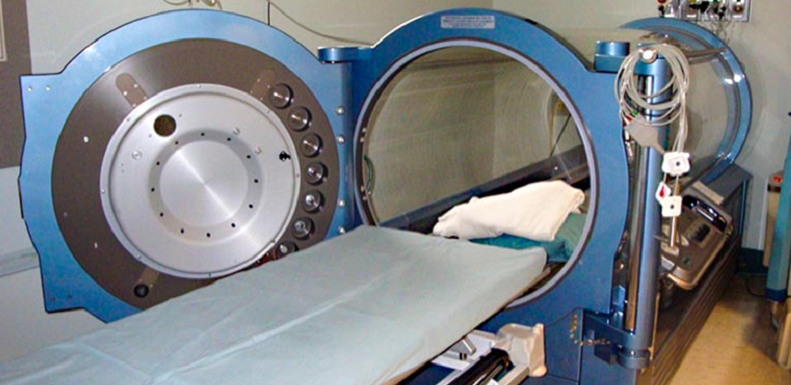 The Nervous System and Scuba Diving
Now that we've understood the basics of scuba diving, let's dive deeper into the complex world of the human nervous system and its relation to diving. The underwater environment and associated physiological changes that occur during diving can influence the nervous system significantly.
Quick Overview of the Human Nervous System
The nervous system is the central command hub of our body. It is a complex, highly organized network that carries messages to and from the brain and spinal cord to various parts of the body. Broadly, it's divided into two major parts: the central nervous system (CNS), consisting of the brain and spinal cord, and the peripheral nervous system (PNS), composed of all the nerves outside the CNS.
These systems work together, allowing us to perceive our surroundings, react to changes, think, learn, and even experience emotions. Understanding the basics of the nervous system helps us to comprehend the possible impacts of scuba diving on it [2].
Relevance of the Nervous System to Diving
During a dive, divers are exposed to several factors that could potentially affect the nervous system. These include changes in atmospheric pressure, breathing gas composition, and exposure to cold water. Each of these can cause physiological changes in the body that affect the CNS and PNS in different ways.
For example, changes in pressure can affect the amount of gas dissolved in body tissues, including the nervous system. The type of gas divers breathe can also have specific effects, like nitrogen leading to narcosis or oxygen potentially causing toxicity at high pressures.
The Role of Oxygen and Pressure on the Nervous System
Oxygen and pressure play critical roles in the nervous system's functionality during diving. Oxygen is essential for the functioning of the brain and nerve cells. However, under high pressure, oxygen can become toxic, leading to a condition known as oxygen toxicity, which we'll explore later.
As for pressure, the human body is adapted to live under normal atmospheric pressure. Underwater, for every 10 meters descended, the pressure increases by one atmosphere. This increased pressure can affect the body in several ways, causing gases like nitrogen to dissolve more into the body tissues, which can lead to various conditions such as decompression sickness and nitrogen narcosis, impacting the nervous system [3].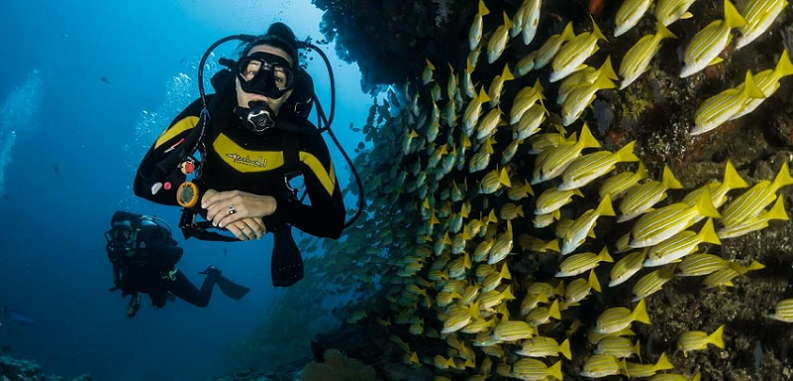 Decompression Sickness and Neurological Implications
One of the most recognized hazards in scuba diving is decompression sickness (DCS), often colloquially referred to as "the bends." Its impact on the nervous system can be particularly significant and potentially long-lasting. Understanding DCS, its causes, effects, and ways to mitigate its risks, is essential for every diver.
Definition and Causes of Decompression Sickness
Decompression sickness is a condition that can occur when a diver ascends too quickly from a dive, especially a deep or long dive. DCS is caused by the formation of gas bubbles, primarily nitrogen, in the body's tissues and bloodstream due to rapid pressure reduction.
During a dive, the body absorbs more nitrogen from the breathing gas due to the increased pressure underwater. If a diver ascends slowly and takes decompression stops as needed, this extra nitrogen can be safely released from the body. However, a rapid ascent causes this nitrogen to come out of solution too quickly, forming bubbles.
Neurological Symptoms and Long-Term Effects of Decompression Sickness
The gas bubbles formed during DCS can cause a myriad of problems, depending on where they form and how many are present. When these bubbles occur in or travel to the nervous system, they can cause a range of neurological symptoms.
Early symptoms may include tingling or numbness, often in the arms or legs. More severe symptoms can include muscle weakness or paralysis, confusion, difficulty speaking or understanding speech, severe fatigue, and in extreme cases, unconsciousness.
If not promptly and properly treated, the neurological effects of DCS can potentially become long-lasting or permanent. This possibility underscores the importance of understanding, preventing, and promptly treating DCS [4].
Prevention and Treatment of Decompression Sickness
Preventing DCS primarily involves proper dive planning and adherence to safe ascent procedures. Divers are trained to ascend slowly from every dive, not exceeding an ascent rate of 9-18 meters per minute, and to perform safety stops, particularly after deep or long dives. Using dive computers or dive tables can aid in planning and executing safe dive profiles.
In case a diver experiences symptoms of DCS, the first line of treatment involves breathing 100% oxygen and seeking immediate medical attention. Hyperbaric oxygen therapy, which involves breathing pure oxygen in a pressurized room or tube, is the standard treatment for DCS. This therapy helps shrink the size of the nitrogen bubbles and promotes their elimination from the body.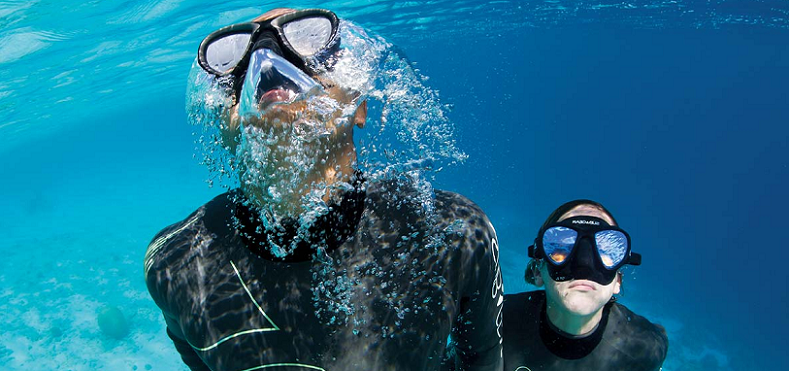 Nitrogen Narcosis: The 'Rapture of the Deep'
One intriguing and sometimes unsettling neurological effect of deep diving is nitrogen narcosis, often referred to as the 'rapture of the deep.' While it isn't typically as harmful as decompression sickness, nitrogen narcosis can impair a diver's judgment and motor skills, potentially leading to dangerous situations underwater.
Understanding Nitrogen Narcosis and Its Causes
Nitrogen narcosis is a temporary, reversible alteration in consciousness that occurs while diving at depth. It's primarily caused by the increased partial pressure of nitrogen, a primary component of air, which becomes more significant with greater depths.
The deeper you dive, the higher the pressure and thus the more nitrogen your body absorbs. When the partial pressure of nitrogen reaches a certain level, it can have a narcotic effect, leading to altered mental state resembling mild alcohol intoxication or nitrous oxide anesthesia.
Neurological Effects of Nitrogen Narcosis
The neurological effects of nitrogen narcosis vary but typically involve a decreased ability to think clearly, perceive one's surroundings accurately, and make sound decisions. Divers may experience a feeling of euphoria, anxiety, or restlessness. Motor skills may be impaired, and response times can be slowed.
Severe narcosis can cause confusion, hallucinations, and in extreme cases, unconsciousness. Even mild narcosis can be dangerous, as the decreased cognitive function and impaired judgment can lead to poor decisions, such as ascending too quickly or ignoring safety procedures [5].
Management and Prevention Strategies
The most straightforward way to prevent nitrogen narcosis is to limit the depth of dives, as the narcotic effect of nitrogen becomes significant around 30 meters (100 feet) or deeper. If deep dives are necessary, divers can use special gas mixtures like trimix (a blend of oxygen, helium, and nitrogen) or heliox (a mix of helium and oxygen), which reduce or eliminate nitrogen and thus the risk of narcosis.
Should a diver experience symptoms of nitrogen narcosis during a dive, the best course of action is a slow and controlled ascent. As the diver ascends and pressure decreases, the narcotic effect of nitrogen reduces, and symptoms usually quickly resolve.
High Pressure Neurological Syndrome (HPNS)
While not all divers will experience High Pressure Neurological Syndrome (HPNS), understanding it is crucial, especially for those who engage in very deep diving or commercial diving operations. HPNS is a testament to the extraordinary pressures our nervous system can endure, and also its potential vulnerabilities.
Definition and Causes of HPNS
High Pressure Neurological Syndrome is a condition that affects divers who descend to significant depths, typically beyond 150 meters (approximately 500 feet). It's caused by the combined effects of high environmental pressure and the increased partial pressures of gases being breathed, particularly helium, a gas often included in the breathing mixtures for deep diving.
As divers descend to these considerable depths, the high pressure can cause biochemical and physiological changes in the nervous system. While the exact mechanisms behind HPNS are still not fully understood, it's believed that the high pressure can affect cell membranes, including nerve cells, leading to the symptoms of HPNS.
The Neurological Impact of HPNS
HPNS can manifest with a range of neurological symptoms. Initially, divers may experience tremors, myoclonic jerking (involuntary muscle twitching), nausea, dizziness, and a decrease in mental performance, such as issues with memory and problem-solving skills.
As the diver goes deeper or stays at depth, these symptoms can intensify, and additional symptoms like somnolence, EEG changes, and even seizures may occur. The severity of HPNS can vary from diver to diver, with some individuals more susceptible than others [6].
Prevention and Management of HPNS
To prevent HPNS, the most effective strategy is to limit the depth of dives. However, in situations where very deep diving is required, divers can utilize breathing mixes that reduce the amount of helium and slow their descent rate to allow the body to adapt to the increasing pressure.
If a diver starts to experience symptoms of HPNS during a dive, they should signal to their buddy or dive team and commence a slow, controlled ascent to decrease the pressure. Upon reaching a shallower depth, the symptoms typically alleviate.
Understanding HPNS and its neurological implications is crucial, particularly for those who push the boundaries of recreational diving into the realm of deep or technical diving. HPNS shows how our nervous system can be affected under extreme conditions and underscores the importance of safety and proper training in diving.
Oxygen Toxicity and the Central Nervous System
Oxygen, while essential to life and critical for underwater breathing, can become a potential hazard under certain diving conditions. Oxygen toxicity, a condition that can affect both the lungs and the central nervous system (CNS), is a risk factor in certain types of diving, especially deep and technical diving.
Understanding Oxygen Toxicity
Oxygen toxicity occurs when the body is exposed to too much oxygen, especially under high pressure. While the body needs oxygen to function, an excessive amount can be harmful. At high partial pressures, such as those encountered during deep diving, oxygen can become toxic.
There are two types of oxygen toxicity: pulmonary (or whole-body) oxygen toxicity, affecting the lungs and other body tissues, and CNS oxygen toxicity, affecting the brain and nervous system. In this section, we'll focus on the latter.
Central Nervous System Oxygen Toxicity
CNS oxygen toxicity primarily occurs when divers breathe oxygen at a high partial pressure. This can occur during deep dives, especially when using enriched air nitrox or pure oxygen for decompression.
The symptoms of CNS oxygen toxicity can occur without warning and may include visual and auditory changes, nausea, muscle twitching, irritability, dizziness, and in severe cases, seizures. The onset of symptoms is often sudden and can be extremely dangerous underwater.
Preventing and Managing CNS Oxygen Toxicity
The best way to prevent CNS oxygen toxicity is to monitor and control the partial pressure of oxygen in the breathing gas. This means limiting the depth when diving with enriched air nitrox or oxygen and adhering to the maximum operating depths (MODs) for the specific gas mix being used.
If a diver begins to experience symptoms of CNS oxygen toxicity, it's crucial to reduce the partial pressure of oxygen immediately. This usually means ascending to shallower depths and, if possible, switching to a gas mix with a lower oxygen concentration.
Knowledge of oxygen toxicity and its potential impacts on the CNS can help divers make informed decisions about gas mixes and dive planning. This understanding can also aid in recognizing the symptoms and taking immediate action, enhancing the safety and enjoyment of diving.
The Positive Neurological Effects of Scuba Diving
While it's crucial to understand the potential neurological risks associated with scuba diving, it's equally important to appreciate the positive neurological effects of this activity. Indeed, beyond the pure exhilaration and serenity experienced underwater, scuba diving can have profound benefits for our brains and mental health.
The Effect of Scuba Diving on the Brain
Emerging research suggests that scuba diving might stimulate brain plasticity and enhance cognitive function. This is due to the unique combination of physical activity, navigation, spatial orientation, and the enriched environment that diving offers.
The act of diving seems to engage multiple brain areas simultaneously, including those involved in sensory perception, spatial awareness, and motor coordination. Such activities are known to stimulate the formation of new neural connections, enhance neuroplasticity, and may even lead to the generation of new neurons, a process called neurogenesis.
Mental Health Benefits of Scuba Diving
Scuba diving can have substantial benefits for mental health. The meditative aspect of diving, the focus on breathing, and the peaceful underwater environment can help reduce stress and anxiety, promoting a sense of calm and well-being.
Additionally, the sense of adventure, exploration, and the accomplishment of mastering diving skills can boost self-confidence and self-esteem. The social aspect of diving – the bonding and camaraderie that divers often experience – can also contribute to improved mood and emotional health.
Therapeutic Use of Scuba Diving
The positive neurological and mental health effects of scuba diving have led to its use in therapeutic contexts. Programs such as Deptherapy use scuba diving in the rehabilitation of veterans and first responders suffering from physical and mental health issues, including post-traumatic stress disorder (PTSD).
Scuba therapy has also been used to help individuals with disabilities, providing a sense of weightlessness, freedom, and accomplishment that can have powerful psychological benefits.
References

[1] Effects of Diving on the Brain
[2] Neurological complications of underwater diving
[3] Neurologic Injuries
from Scuba Diving
[4] The Long Term Effects Of Scuba Diving
[5] Effect of Shallow and Deep SCUBA Dives on Heart Rate Variability
[6] Self-reported long-term effects of diving and decompression illness in recreational scuba divers