The Brain on Vintage Radio Waves: Forgotten Frequencies and Mental Health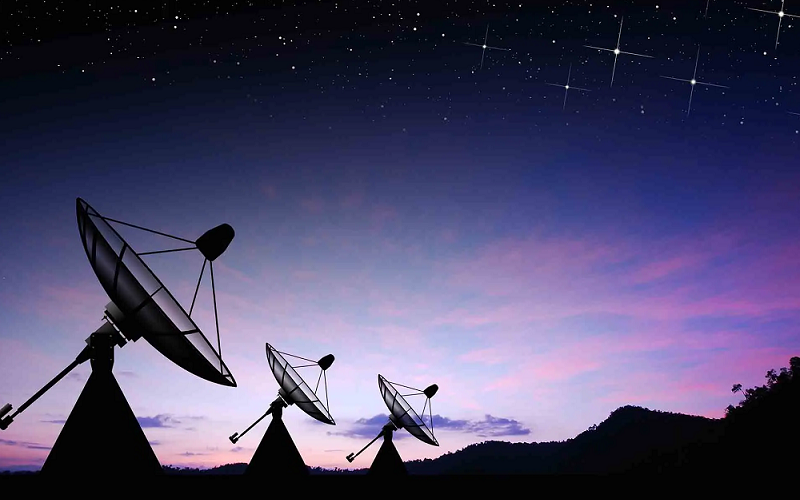 In the golden age of radio, families huddled around their sets, eagerly tuning into tales of suspense, live orchestras, and news bulletins from afar. These broadcasts, riding on vintage radio waves, were more than just entertainment — they were communal experiences that shaped generations. But as technology has advanced, the radio frequencies of yesteryears have faded into the background, replaced by the digital sounds of today.
Yet, these forgotten frequencies may hold more influence over our minds and well-being than we once realized. Here we examine the intriguing intersection of vintage radio waves and mental health, exploring the nostalgic power of old broadcasts, their potential cognitive impacts, and the surprising ways they might still be touching our lives today.
Understanding Radio Waves
Radio waves have been a fundamental part of our technological advancements, especially during the 20th century. But to truly appreciate their significance, especially when considering vintage frequencies, we need to delve a bit into the science and history behind them.
Definition and Basic Science Behind Radio Waves
Radio waves are a type of electromagnetic radiation, similar to visible light, microwaves, or X-rays, but with a much longer wavelength. At a fundamental level, they are produced when electrically charged particles undergo acceleration. These waves, especially in the context of broadcasting, are then transmitted via antennas, traveling vast distances, and can be received by devices like our household radios.
The spectrum of radio waves is vast, with wavelengths ranging from less than a centimeter to tens or even hundreds of meters. This vastness allows them to be used for various purposes, from short-range communication like Wi-Fi and Bluetooth to long-distance broadcasting.
Evolution of Radio Broadcasting Frequencies
The history of radio broadcasting is rich and diverse. In the early days, broadcasters used amplitude modulation (AM), which modifies the amplitude or "height" of the wave to encode information. This was the primary mode of broadcast for several decades and has the characteristic of traveling longer distances, especially during the night.
However, with technological progress, frequency modulation (FM) emerged. FM modifies the frequency or "spacing" of the wave, leading to clearer sound, especially for music. It became the standard for music and high-fidelity broadcasting. While AM focused more on talk, news, and information due to its wider reach and ability to easily overcome interference.
The frequencies used for these broadcasts were determined by regulatory bodies and varied across countries. Over time, as technology evolved and demands changed, some frequencies that were once the heart of the broadcasting community became obsolete or were replaced.
Differences Between Vintage and Modern Frequencies
One might wonder how vintage frequencies differ from the modern ones we're accustomed to today. The primary difference lies in the part of the spectrum they occupied. Some vintage frequencies, especially those in the longwave and medium-wave bands, are no longer in regular use for broadcasting in many parts of the world.
These frequencies had a unique characteristic: they could "bend" around obstacles and had a warm, distinct sound that many vintage radio enthusiasts claim had a certain "soul" to it. This bending, or diffraction, allowed broadcasts to be received even if the receiver was not in the direct "line of sight" of the transmitter [1].
Modern frequencies, especially those used for FM and digital broadcasting, provide clearer sound and can carry more information. However, they often require stronger signals and more direct paths to the receivers, making them ideal for urban environments but less so for broadcasting over vast, uninterrupted distances.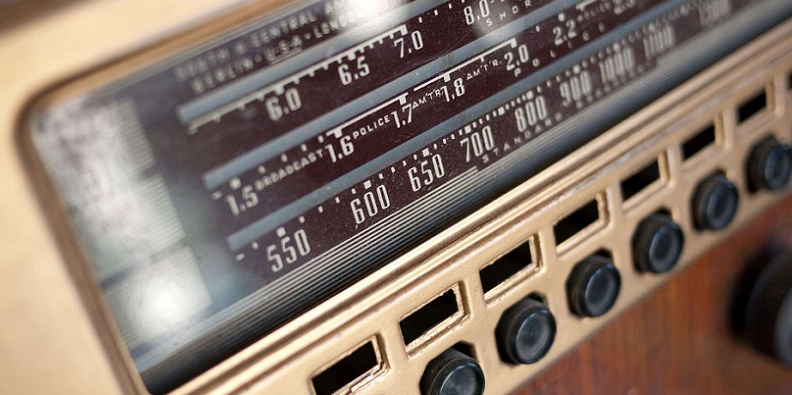 Radio Waves and Their Impact on Human Health
The intersection of radio waves and health has been a subject of intrigue and research for decades. It's crucial to delineate between myth and scientific fact when discussing the effects of these waves on our health.
General Perceptions and Myths
Since the advent of radio, and more broadly, electromagnetic fields, there have been speculations and concerns about their potential health impacts. Some common misconceptions include the belief that radio waves can cause severe illnesses or that living near radio towers can be detrimental to one's health.
In truth, the intensity of radio waves, especially from broadcasting, decreases rapidly with distance from the source, meaning that by the time they reach us, they are often very weak. Furthermore, the wavelengths used in broadcasting, especially vintage frequencies, are non-ionizing. This means they lack the energy to remove tightly bound electrons from their orbits in atoms, making them less likely to interact with our body's cellular structures in a harmful way [2].
Scientific Research and Findings
Research into the health effects of radio waves has been extensive. The World Health Organization (WHO) and other international bodies have conducted systematic reviews and have generally found that, at levels typically encountered by the public, radio waves do not pose a health risk.
Studies focusing on radio waves' direct physical effects on the body have shown that exposure to very high levels can lead to a rise in body temperature. However, such levels are rarely, if ever, encountered in everyday life or even by those working directly with radio technology.
Epidemiological research, studying potential correlations between radio wave exposure and health outcomes, has also been conducted. These studies, especially those looking at long-term effects, are complex and have sometimes produced inconsistent results. However, the consensus remains that radio waves, at the intensities we typically encounter them, are safe.
Distinguishing Between Beneficial and Harmful Frequencies
While we've established that typical exposure to radio waves isn't harmful, it's essential to differentiate between different kinds of exposures. For instance, the radio waves from broadcasting are different from those used in microwave ovens or certain medical applications.
Vintage radio frequencies, primarily in the AM band, had long wavelengths and were non-ionizing. This characteristic makes them relatively benign in terms of direct health effects. Modern radio waves, especially those used in mobile communication, are also non-ionizing but operate at different frequencies and power levels. It's important always to consider the type, duration, and intensity of exposure when discussing potential health impacts [3].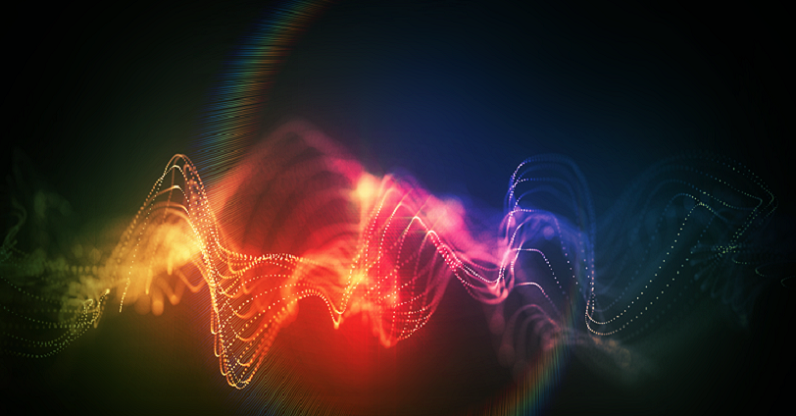 Vintage Radio Waves and Mental Health
Beyond the tangible, physical interactions of radio waves with our environment lies a realm where these waves touch our psyche, emotions, and overall mental well-being. Vintage radio, with its characteristic frequencies and broadcasts, holds a unique place in the collective memory of generations.
Overview of Potential Impacts of Radio Waves on Mental Health
At first glance, it might seem peculiar to associate vintage radio frequencies with mental health. But these frequencies were carriers of content: music, news, dramas, and other broadcasts that became the soundtrack to countless lives. This connection between the audible content of yesteryears and the emotional and mental states it can evoke is profound.
Listeners often report a sense of calm, nostalgia, and even therapeutic relief when tuning into old broadcasts. This isn't merely about the content; it's also about the distinct quality of sound, the slight fuzziness, and the warmth of AM broadcasts that modern digital clarity often lacks.
Historical Anecdotes and Observations Regarding Radio Waves and Mental Health
History is replete with instances where radio played a pivotal role in uplifting spirits. During times of war, natural disasters, or national emergencies, the radio was a beacon of hope and connection. People gathered around to listen to updates, music, or just a familiar voice, providing solace during challenging times.
Families have shared tales of grandparents narrating how a particular radio show provided comfort during lonely nights or how broadcasts became a source of communal bonding. These anecdotes underscore the intangible yet undeniable bond between vintage radio content and the mental well-being of its listeners [4].
Scientific Studies Linking Vintage Frequencies and Cognitive Well-being
While anecdotal evidence is powerful, the scientific community has also shown interest in understanding the relationship between vintage radio sounds and cognitive health. Some studies have explored the effects of nostalgic stimuli on mental health, with interesting findings.
Research has shown that nostalgia, triggered by stimuli like old songs or radio broadcasts, can have several beneficial effects. These include increased self-esteem, mood elevation, and a greater sense of social connectedness. The familiar sound quality of vintage radio, combined with the content, can serve as a potent trigger for such beneficial nostalgic reactions.
Further, for individuals suffering from cognitive impairments or diseases like Alzheimer's, familiar sounds from the past, including vintage radio broadcasts, can aid in memory recall and provide moments of clarity and connection. Therapists sometimes use these auditory cues as part of reminiscence therapy, which seeks to help patients recollect and discuss past experiences.
The Nostalgic Power of Vintage Radio
Nostalgia, a bittersweet longing for the past, can be a potent force. In the realm of radio, this feeling takes on a sonic dimension, resonating through the airwaves and straight into our hearts. The vintage radio, with its distinct frequencies and content, serves as a time machine, transporting listeners back to eras gone by. Let's explore the depths of this nostalgia and how vintage radio wields its unique power.
Emotional Responses to Familiar Sounds
Every chirp, static, and frequency modulation from vintage radios elicits a spectrum of emotions in listeners. For many, these sounds are reminiscent of simpler times, childhood memories, or significant life events. A particular song, the voice of a beloved radio host, or even the signature tune of a radio station can evoke intense feelings of joy, sadness, or introspection.
This emotional response isn't just about the content but also the medium. The very act of tuning a radio, the anticipation of finding the right station amidst the sea of static, and the reward of hearing a familiar tune or voice can be a deeply emotional experience [5].
The Role of Memory and Recall
Memory plays a pivotal role in our nostalgic responses. The human brain is wired to associate sounds with memories. For instance, the sound of rain might remind someone of a cozy day spent indoors, or a particular song might recall a summer romance.
Vintage radio acts as a catalyst for such memory recall. The distinct quality of broadcasts from decades past—whether it's the tonal quality, the style of speaking, or the type of music played—serves as a key to unlock memories that might have been dormant for years.
For the older generation, these memories might be vivid recollections of their youth. For younger folks, it might be memories passed down, a sense of connection to a time they never personally experienced but feel a bond with through stories shared by older family members.
The Therapeutic Potential of Nostalgia
While nostalgia was once viewed by psychologists as a symptom of depression or discontent with the present, contemporary understanding appreciates its therapeutic potential. Engaging with the past, especially positive memories, can provide comfort, increase self-esteem, and offer a sense of continuity in life.
Vintage radio, in this context, can be a therapeutic tool. The rich tapestry of sounds, stories, music, and voices from the past can help individuals anchor themselves, especially when they feel adrift in the rapidly changing modern world. This anchor can be particularly valuable for older adults, providing them with a sense of purpose, connection, and joy.
References

[1] The Language of Brainwaves
[2] Effects of 1.8 GHz Radiofrequency Fields on the Emotional Behavior and Spatial Memory
[3] Effects of Radiofrequency Electromagnetic Radiation on Neurotransmitters in the Brain
[4] Radio Waves
[5] Frequencies and Their Kindred Delusions