The Impact of Atmospheric Pressure Changes on Memory Retrieval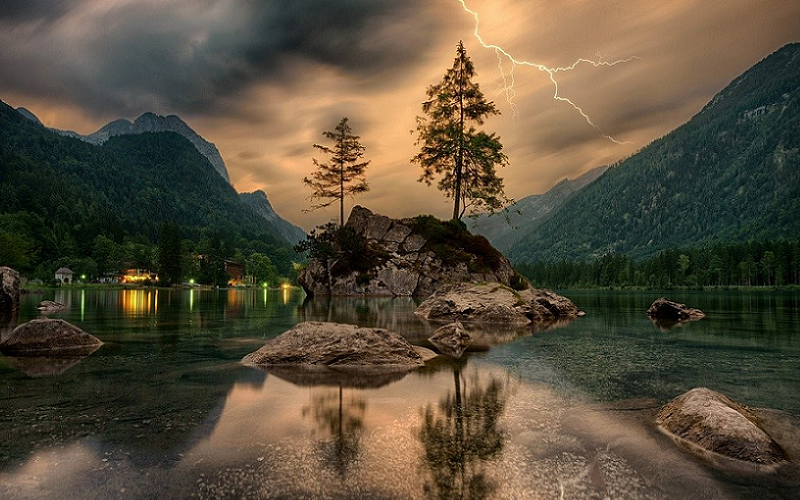 Memory retrieval, the process through which we recall the vast information stored in our brains, is fundamental to our daily experiences, enabling us to recognize familiar faces, recall cherished memories, and even remember where we left our keys. While various factors like sleep, diet, and stress are well-known influencers on our memory functions, there exists a lesser-explored, yet intriguing factor: atmospheric pressure. Just as the weather outside can sway our moods and energy levels, could it also play a role in how we access our memories?
Understanding Atmospheric Pressure and Its Variability
Atmospheric pressure, often referred to as air or barometric pressure, is essentially the weight of the atmosphere pressing down on Earth's surface. It's a force exerted on a given area, and while we might not always consciously notice it, our bodies are sensitive to its changes. Variations in atmospheric pressure can come from many sources and have a range of physiological effects on the human body. Let's delve into what causes these changes and how our bodies typically respond.
Factors Causing Atmospheric Pressure Changes
Before diving deep into the brain's realm, it's essential to grasp what causes these atmospheric shifts. These are largely influenced by two primary factors:
Weather Patterns and Systems
Frontal Changes: When a cold front meets a warm front, pressure changes are imminent. Cold fronts typically bring about a rapid decrease in atmospheric pressure, while warm fronts tend to cause a more gradual increase.
Storms: Especially intense weather systems, like hurricanes and tornadoes, are characterized by significant atmospheric pressure drops. These changes are often rapid and can have immediate physiological effects on individuals.
Altitude and Topographical Changes
Elevation Shifts: As you ascend in elevation, say, when mountain climbing or flying, the atmospheric pressure decreases. This is why mountain climbers sometimes experience altitude sickness, a result of the body responding to reduced pressure (and consequently, reduced oxygen availability).
Valleys vs. Peaks: Living or spending time in a valley may expose you to slightly higher atmospheric pressures compared to the peaks of mountains at the same elevation, due to the weight of the air column above.
Physiological Responses to Atmospheric Pressure Changes
The human body, in its remarkable adaptability, responds in various ways to these pressure changes. Some of these responses are easily noticeable, while others are subtle:
Blood Oxygen Levels
At high altitudes, reduced atmospheric pressure can result in less oxygen being available for our lungs to process. This can lead to hypoxia, a condition where the body doesn't receive enough oxygen to function optimally. Symptoms can range from shortness of breath to cognitive impairments [1].
Ear and Sinus Pressure
You've likely felt your ears "pop" during a plane's ascent or descent. This sensation is a direct result of changing atmospheric pressure. The Eustachian tubes, which connect our middle ears to our throat, try to balance the pressure between the outside environment and the inner ear. A rapid change in altitude, like during a flight or diving underwater, can cause temporary discomfort or even pain.
Effects on Mood and Well-Being
While the direct connection between atmospheric pressure and mood is still a topic of research, many individuals report feeling more fatigued, lethargic, or even downcast with significant shifts in atmospheric pressure. This could be due to a combination of physiological factors and the body's general sensitivity to environmental changes.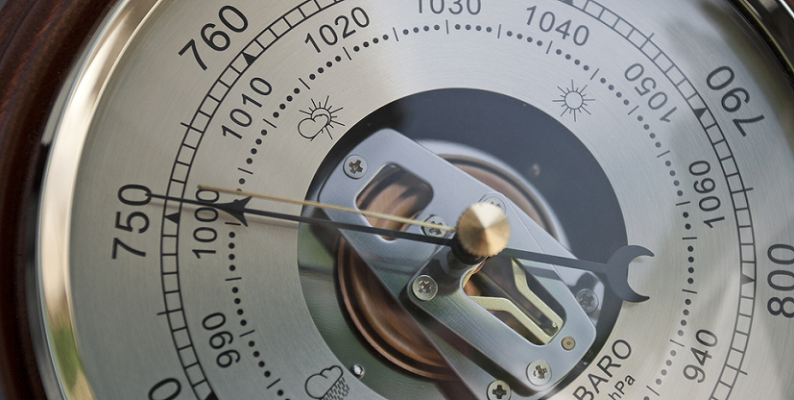 Atmospheric Pressure and Cognitive Function
Having established the nature of atmospheric pressure and its tangible effects on the human body, we now venture into the intricate nexus of atmospheric changes and cognitive function. Our brain, the epicenter of thought, memory, and cognition, can sometimes behave like a sensitive barometer, reacting in subtle ways to environmental shifts. In this section, we'll dive deep into what existing research says about the relationship between atmospheric pressure and cognitive abilities, with a keen focus on memory retrieval.
Overview of Existing Research
Research in this realm has blossomed over the years, though it remains a field with vast horizons yet to be explored. Here's a glimpse of what the scientific community has uncovered:
Studies on Atmospheric Pressure and General Cognition
Early research in the field often studied the effects of altitude on cognitive performance. Given that altitude affects atmospheric pressure, these studies indirectly shed light on our topic. Findings have indicated that, at very high altitudes, cognitive impairment can manifest, particularly in tasks requiring sustained attention and rapid decision-making [2].
Some studies have also looked at populations living in areas with frequent atmospheric pressure fluctuations, such as regions prone to rapid weather changes. Preliminary results suggest potential correlations between these fluctuations and cognitive performance variability, although causality remains a subject of debate.
Relevance and Importance of Findings
While the effects of atmospheric pressure on cognition might seem nuanced, understanding them is vital. It can aid in better preparing individuals who may be at risk, such as pilots, mountain climbers, or even those living in specific geographic regions.
Such knowledge also paves the way for potential interventions, ensuring optimal cognitive performance regardless of environmental conditions.
Direct Links to Memory Retrieval
Delving into the heart of our discussion, memory retrieval stands out as an area of keen interest:
Effect on Short-Term and Long-Term Memory
Some research has hinted that rapid changes in atmospheric pressure might affect short-term memory more than long-term memory. For instance, individuals exposed to quick altitude changes occasionally report challenges in immediate recall tasks.
Long-term memory, which relies more on established neural pathways and structures, seems to be less susceptible to atmospheric pressure changes. However, the speed and accuracy of retrieving long-term memories might still be influenced under extreme conditions [3].
Influence on Recall Speed and Accuracy
Beyond just the ability to remember, how quickly and accurately we can retrieve memories might also be influenced by atmospheric changes. Conditions like hypoxia, resultant from high altitudes and reduced atmospheric pressure, have been shown to slow down recall speed in some individuals.
Furthermore, the accuracy of memories might be affected, with individuals potentially mixing details or misremembering events under significant pressure changes.
Possible Mechanisms Behind the Impact of Atmospheric Pressure on Cognitive Function
Unraveling the mystery of how atmospheric pressure influences memory retrieval requires a deep dive into the potential underlying mechanisms. How exactly might the weight of the atmosphere, pressing down on our planet, influence the intricate workings of our brain? While the complete picture is still emerging, several compelling theories rooted in both biology and neurology offer insights. Let's explore these possible mechanisms and their implications for our cognitive health.
Blood Flow and Brain Oxygenation
The brain, like all organs, relies on a steady supply of oxygen-rich blood to function at its best. Changes in atmospheric pressure can directly influence this flow and the subsequent oxygenation of the brain.
Importance of Oxygen for Brain Function
Oxygen plays a vital role in our brain's metabolic processes. Neurons, the primary cells in our brain, use oxygen to produce the energy they need to transmit signals, process information, and support various cognitive functions, including memory retrieval.
Even slight variations in oxygen levels can influence brain performance. Reduced oxygen supply, even momentarily, can hinder the brain's ability to process information efficiently.
Impact of Atmospheric Pressure on Oxygen Delivery to the Brain
At higher altitudes, where atmospheric pressure is lower, the percentage of oxygen in the air remains the same, but the reduced pressure can cause less oxygen to enter our bloodstream. This condition, known as hypobaric hypoxia, can potentially impact cognitive functions [4].
Even in situations without significant altitude changes, rapid fluctuations in atmospheric pressure can affect blood vessel constriction and dilation, which in turn can subtly influence blood flow to the brain.
Neurotransmitter Levels and Activity
Beyond oxygenation, atmospheric pressure might also play a role in the balance and activity of neurotransmitters, the brain's chemical messengers.
Dopamine, Serotonin, and Other Relevant Neurotransmitters
Dopamine and serotonin are two crucial neurotransmitters that influence a wide range of cognitive functions, including mood, attention, and memory. Changes in atmospheric pressure, particularly those encountered at high altitudes, have been suggested to influence the levels and activity of these neurotransmitters.
For example, decreased levels of serotonin, which can be influenced by changes in atmospheric pressure, have been linked to mood disturbances, which in turn can indirectly impact cognitive functions like memory retrieval.
How Pressure Changes Might Influence Neurotransmitter Balance
The exact mechanisms remain a topic of active research. However, one theory posits that reduced oxygen levels (as a result of atmospheric pressure changes) might alter the activity of enzymes responsible for synthesizing and breaking down these neurotransmitters.
Additionally, pressure changes might influence the release and uptake of neurotransmitters at synapses, the junctions between neurons, which can influence overall brain activity patterns.
Stress and Hormonal Responses
Our body's response to changing environmental conditions, including shifts in atmospheric pressure, can also be mediated by stress and associated hormonal responses.
The Body's Stress Response to Atmospheric Changes
Rapid or significant changes in atmospheric pressure can trigger a stress response in the body. This is a protective mechanism, helping the body adapt to new conditions. However, chronic or excessive stress can have detrimental effects on cognitive functions [5].
The stress response involves the release of hormones like cortisol, which in the short term can heighten alertness but, when prolonged, can impact memory and cognition negatively.
Cortisol and its Influence on Memory
Cortisol, often dubbed the "stress hormone," has a complex relationship with memory. Acute cortisol elevations can enhance memory consolidation, but chronic high levels can impair memory retrieval.
In situations where atmospheric pressure changes lead to prolonged stress responses, this hormonal shift might contribute to observed changes in memory functions.
References

[1] The Association of Meteorological Factors with Cognitive Function
[2] Weather Changes Brain Size, Affecting Physical, Psychiatric Conditions
[3] Physiological effects of high and low barometric pressure
[4] Effects of High Atmospheric Pressure and Oxygen on Middle Cerebral Blood Flow Velocity
[5] The influences of meteorological factors on the health and functional state of human