The Impact of Air Ionization on Brain Health: The Unsung Benefits of Negative Ions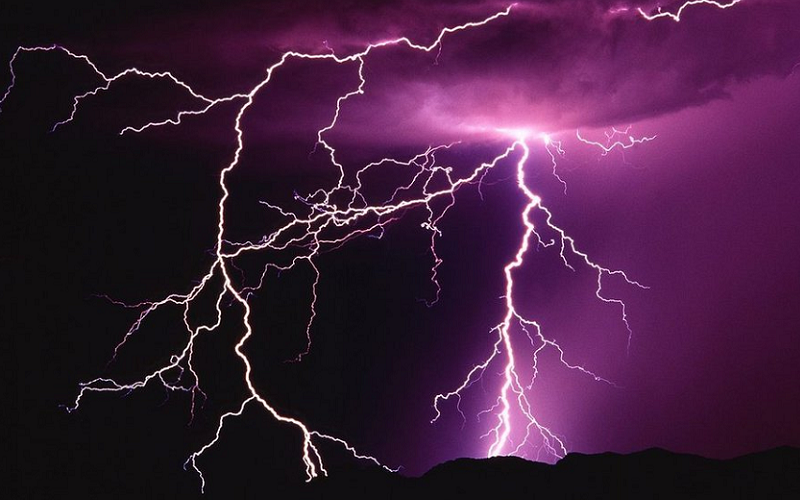 In our relentless quest to optimize brain health, we often traverse the known paths of diet, exercise, and mental training. Yet, there's a lesser-explored domain that is silently at play in our environment – air ionization. Imagine something as ubiquitous as the air we breathe could influence cognitive functions and emotional well-being! Negative ions, especially, play an unsung but potentially profound role in shaping our neural landscape. As city dwellers and indoor enthusiasts, we might inadvertently miss out on these hidden wonders of nature.
Basics of Ions and Their Presence in Our Environment
Nature thrives on balance, from the vastness of galaxies to the minute atoms that form the foundation of our universe. One such intricacy in balance is the presence of ions — charged atoms or molecules — in our environment. Understanding the basics of ions is pivotal to grasping the larger picture of their impact on our brain health.
Definition and Nature of Ions
Atoms typically contain an equal number of protons and electrons, giving them a neutral charge. However, certain conditions can cause atoms or molecules to gain or lose electrons, resulting in a net charge. When this happens, they become ions.
Positive Ions
When atoms lose one or more electrons, they are left with more protons than electrons, resulting in a net positive charge. These are known as positive ions, or cations.
Negative Ions
Conversely, when atoms gain extra electrons, they bear a net negative charge. These are termed as negative ions, or anions. It's these negative ions that we'll particularly focus on in our exploration of brain health.
Common Sources of Negative Ions in Nature
Having touched upon the definition of ions, it's fascinating to note that nature is replete with sources that produce these charged particles, especially the beneficial negative ions [1].
Waterfalls and Moving Water
Ever felt an unusual calm and freshness around waterfalls or rapids? This isn't just due to the mesmerizing view or the sound of gushing water. Waterfalls are natural generators of negative ions. As water droplets collide with each other and break apart, they release a bounty of negative ions into the air.
After Thunderstorms
Post a thunderstorm, there's a distinctive freshness in the air. This can be attributed to the creation of negative ions. Lightning splits nitrogen and oxygen molecules in the atmosphere, leading to the formation of anions which contribute to that rejuvenating post-storm atmosphere.
Near Dense Vegetation and Forests
Forests and dense green areas are not just oxygen hubs. The process of photosynthesis, along with the very presence of large volumes of plants, aids in the production and release of negative ions. This might explain the sense of relaxation and invigoration many feel during forest baths or walks amidst dense foliage.
Effects of Urbanization on Ion Balance
In stark contrast to these natural generators of negative ions, urban areas and indoor environments can be hotspots for positive ions. Pollution, electronic devices, and certain types of artificial lighting contribute to an overabundance of positive ions. Furthermore, tightly sealed buildings restrict airflow, thereby diminishing the concentration of negative ions indoors. The imbalance of ions in urban environments might be one of the contributing factors to the increased stress and fatigue experienced by city dwellers.
How Negative Ions Affect the Human Body
As we move deeper into the realm of negative ions, it's important to discern not only their presence but also their effect on our intricate biological systems. From the skin that encases us to the myriad of neural pathways in our brain, these ions interact in subtle yet significant ways with our body.
Physical Benefits Outside the Brain
While our focus is heavily on brain health, it's essential to acknowledge that negative ions can cast a beneficial spell on various other parts of our body. This broader understanding lays the foundation for how they might directly influence our cognitive functions [2].
Improved Air Quality
Negative ions can attach themselves to airborne particles like dust, pollen, and other pollutants. Once bound, these combined particles become heavier, causing them to fall to the ground and thus reducing the number of harmful particles we might inhale. This mechanism plays a pivotal role in purifying the air around us.
Enhanced Immune Function
Preliminary studies suggest that exposure to negative ions can boost the production of certain chemicals and cells in the body, fortifying our immune system. A strengthened immune response means a more resilient body, capable of warding off illnesses more efficiently.
Reduction in Allergens and Pollutants
Apart from improving air quality by making pollutants settle, negative ions can neutralize certain airborne allergens and microbes. This quality is especially beneficial for those prone to allergies, as it helps in creating an environment that's less triggering for allergic reactions.
Direct Impacts on the Brain and Cognitive Functions
Having understood the peripheral benefits of negative ions, we transition into the crux of our exploration: their direct influence on the brain. These ions seem to navigate the vast neural network, leaving a trail of positive impacts in their wake [3].
Increased Alertness
Ever noticed that heightened sense of alertness and mental clarity post a rainstorm or during a forest hike? Negative ions might be the silent heroes behind this phenomenon. They are believed to increase the flow of oxygen to the brain, leading to higher alertness and reduced drowsiness.
Reduction of Stress and Anxiety
Some studies indicate that negative ions can help in regulating serotonin levels in the brain. Serotonin is a neurotransmitter closely tied to mood, emotion, and sleep. By modulating its levels, negative ions might aid in reducing stress, anxiety, and depressive symptoms.
Improved Mood and Emotional Well-being
Riding on the coattails of serotonin regulation, negative ions seem to play a part in uplifting mood. Many people report feeling more relaxed, rejuvenated, and emotionally balanced in environments rich in negative ions. While the exact mechanisms are still being studied, the anecdotal and researched benefits hint at a promising relationship between these ions and our emotional health.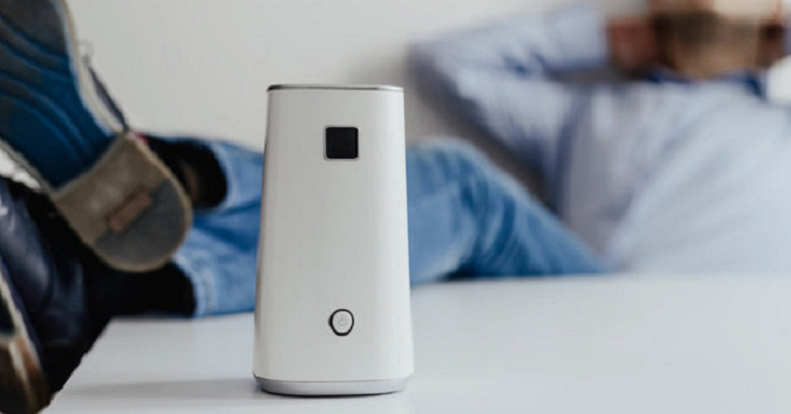 Scientific Studies and Research on Negative Ions and Brain Health
The intriguing relationship between negative ions and brain health isn't merely based on anecdotes or observations from nature. Over the years, the scientific community has turned its attention to understanding this connection, yielding a rich tapestry of research and findings.
Overview of Key Studies
Before we delve deep into specifics, it's helpful to have a bird's eye view of the existing body of research. Several studies have explored the impact of negative ions on both animals and humans, investigating their effects on everything from brainwave patterns to neurotransmitter levels.
Effects on Sleep and Relaxation
Some research suggests that negative ions can improve the quality of sleep. They seem to do so by influencing the production of melatonin, a hormone that regulates sleep-wake cycles [4].
Influence on Cognitive Performance
A few studies have ventured into understanding how negative ions might affect cognitive tasks. Preliminary findings indicate enhanced performance in certain memory and attention-based tasks when participants are exposed to environments rich in negative ions.
Mood Disorders and Seasonal Affective Disorder (SAD)
Given their potential role in regulating serotonin, negative ions have been studied for their potential benefits in treating depression, especially Seasonal Affective Disorder. Some evidence suggests that ionized air might be beneficial in alleviating symptoms of SAD, although more comprehensive research is still needed.
Neurochemical Changes Induced by Negative Ions
Neurochemistry offers a window into the brain's workings at the microscopic level. Through this lens, scientists have sought to understand the changes that negative ions induce in our brain's complex chemical milieu.
Serotonin Regulation
As mentioned previously, negative ions appear to regulate serotonin levels. Imbalances in this neurotransmitter are often linked to mood disorders, making this area of study particularly crucial. Research has shown that negative ion exposure can alter serotonin levels, which may explain their mood-enhancing effects.
Oxygen and Blood Flow
Some studies indicate that negative ions can enhance oxygen availability and circulation in the brain. Enhanced blood flow can lead to better nutrient availability and waste removal, factors that are vital for optimal cognitive functioning.
Effects on Antioxidant Activities
Preliminary studies on animals have suggested that negative ions might boost antioxidant activities in the brain, offering protective effects against oxidative stress—a contributor to neurodegenerative diseases.
Implications for Mental Health and Disorders
While it's essential to tread with caution and avoid overgeneralizations, the existing research provides tantalizing hints about the potential therapeutic applications of negative ions.
Potential Therapeutic Use for Mood Disorders
With their potential effect on serotonin and overall mood enhancement, negative ions are being considered as a complementary therapy for mood disorders. Their non-invasive nature makes them an appealing option [5].
Enhanced Cognitive Rehabilitation
Given their positive effects on cognition, environments rich in negative ions might be beneficial for individuals undergoing cognitive rehabilitation post-traumatic brain injuries or strokes.
Stress Reduction in High-stress Environments
The calming and stress-reducing effects of negative ions have prompted discussions about their potential use in high-stress environments, like workplaces or institutions, to enhance well-being and productivity.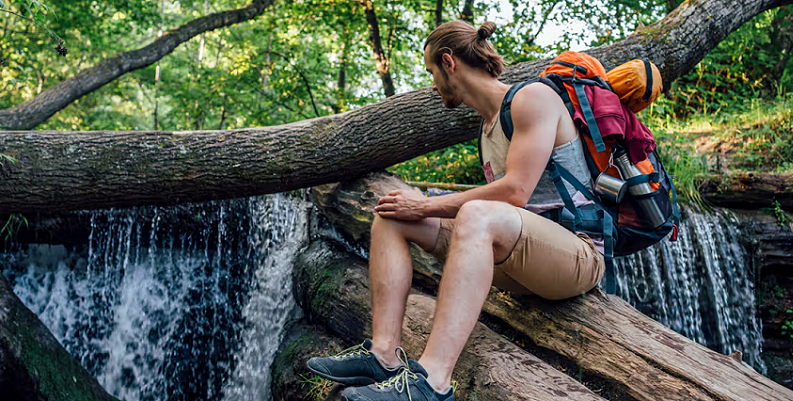 Practical Ways to Enhance Negative Ion Exposure
While the academic and scientific discussions around negative ions are undeniably fascinating, they also lead to a pressing, practical question: How can we incorporate more of these beneficial ions into our daily lives? Whether you're nestled in the heart of a bustling metropolis or residing on the edge of a serene countryside, there are actionable steps you can take to elevate your exposure to negative ions and, in turn, potentially elevate your cognitive and emotional well-being.
Natural Means of Exposure
Tapping into the offerings of Mother Nature remains one of the most authentic ways to immerse oneself in a negative ion-rich environment. The beauty of these methods is that they often come with additional benefits, making them a holistic approach to well-being.
Spend Time Near Waterfalls and Moving Water
As mentioned earlier, waterfalls and moving water sources like rapids or ocean waves are natural generators of negative ions. Regular visits or vacations near such locales can significantly boost your exposure. Plus, the scenic beauty and the calming sounds further enhance mental relaxation.
Engage in Forest Bathing or Nature Walks
Immersing oneself in dense vegetation, such as forests, can be a double boon. Not only do forests release negative ions, but they also provide a tranquil environment, promoting mindfulness and relaxation. The Japanese practice of "Shinrin-yoku" or "forest bathing" encapsulates this idea beautifully.
Embrace the Aftermath of Thunderstorms
Instead of staying cooped up indoors after a storm, consider stepping out and taking a deep breath. The fresh air, now teeming with negative ions, can offer a sense of invigoration and clarity.
Incorporating Negative Ions Indoors
While nature offers abundant sources of negative ions, our modern lifestyles often confine us indoors for prolonged periods. Fortunately, there are ways to ensure that our homes and workplaces aren't devoid of these beneficial ions.
Invest in Ionic Air Purifiers
These devices are designed to release negative ions into the environment. While they cleanse the air by causing pollutants to settle, they also increase the concentration of negative ions indoors, offering the dual benefit of cleaner air and potential cognitive enhancement.
Use Himalayan Salt Lamps
While their efficacy as ion generators is a topic of debate, some proponents believe that these lamps, when heated, can release negative ions. Plus, their warm, soothing glow can create a relaxing ambiance, adding to their appeal.
Indoor Plants and Water Features
Introducing indoor plants and small water features, like tabletop fountains, can mildly enhance the negative ion concentration. The added greenery and the sound of flowing water also contribute to a peaceful environment.
Lifestyle Choices and Habits
Incorporating minor changes in our daily routines and habits can also play a part in maximizing our exposure to negative ions.
Opt for Natural Ventilation
Whenever possible, keep windows open to allow fresh air to circulate. This can help in maintaining a balance of ions in indoor spaces, especially if you reside in areas with abundant greenery or close to natural water sources.
Limit Electronic Overload
An abundance of electronic devices can contribute to a surplus of positive ions. While it's not feasible to eliminate electronic usage, consider taking regular breaks, stepping away from screens, and spending some time outdoors to counterbalance the effects.
Stay Educated and Updated
As research on negative ions and their health benefits progresses, stay updated. This not only allows you to make informed decisions but also opens doors to new methods and products that might emerge in the market.
References

[1] Negative Air Ions and Their Effects on Human Health and Air Quality Improvement
[2] What Is Negative Ion Therapy?
[3] What Is Negative Ion Therapy And How Can It Benefit Your Wellness
[4] What Are Negative Ions And Why Are There So Many Studies on Their 'Health Benefits'?
[5] Biological Effects of Negative Air Ions on Human Health