Rare Earth Elements in Drinking Water: Hidden Impacts on Brain and Cognitive Health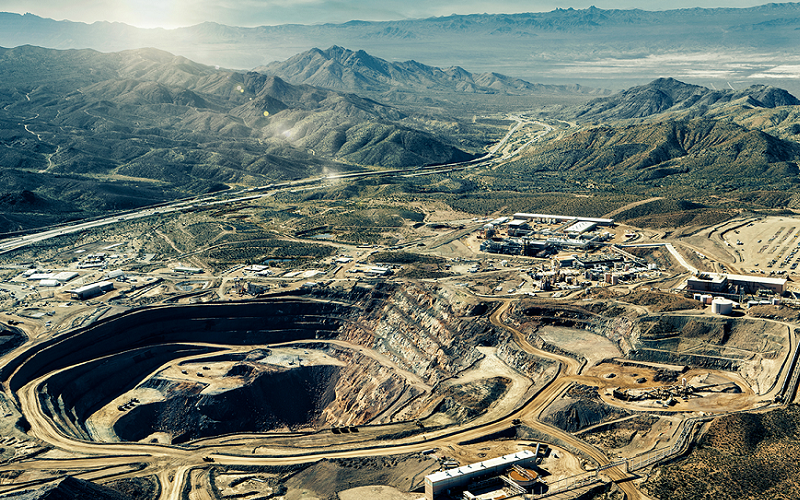 We often take for granted the clear, refreshing liquid that flows from our taps, assuming that its transparency signals its purity. However, drinking water is a complex blend, and at times, it contains elements that are invisible to the naked eye, yet potentially impactful to our health. Among these are the Rare Earth Elements (REEs) — a group of metals integral to modern technology and industry but less discussed when found in our water. As the world grows increasingly interconnected and industrialized, the presence of REEs in drinking water sources has garnered attention. Beyond the general health concerns, emerging studies hint at potential implications for our brain and cognitive functions.
Introduction to Rare Earth Elements (REEs) and Drinking Water
Water is the essence of life. Every drop we consume fuels our body, quenching thirst and aiding vital biological processes. Yet, the clarity of water often masks its underlying complexity. While most are familiar with common minerals like calcium and magnesium that grace our water supply, few are aware of the silent presence of Rare Earth Elements (REEs). This group of metals, central to our technologically-driven era, might be taking a toll on something incredibly precious: our brain health.
Definition of Rare Earth Elements (REEs)
Rare Earth Elements, commonly abbreviated as REEs, are a set of seventeen chemical elements in the periodic table, specifically the fifteen lanthanides plus scandium and yttrium. These elements are termed "rare" not because they are necessarily scarce, but because they are seldom found in concentrations significant enough for economical extraction.
Importance of Drinking Water Quality
Drinking water is more than just H2O. It's a cocktail of minerals, organic and inorganic substances, and, occasionally, contaminants. The quality of drinking water directly impacts our health and wellness. As such, understanding and monitoring the constituents of our water is paramount. While many substances in water are harmless and even beneficial at the right concentrations, others can pose health risks when their levels exceed safety thresholds.
Brief Overview of the Impacts of REEs on Cognitive Health
Preliminary research has begun to shed light on the possible connections between REEs in drinking water and cognitive health. Some studies suggest that prolonged exposure to high concentrations of certain REEs may influence neurotransmitter functions, alter neuronal structures, and even play a role in cognitive decline. While the exact mechanisms and effects are still under investigation, the emerging evidence highlights the importance of understanding and addressing the potential neurological implications of REEs in our drinking water [1].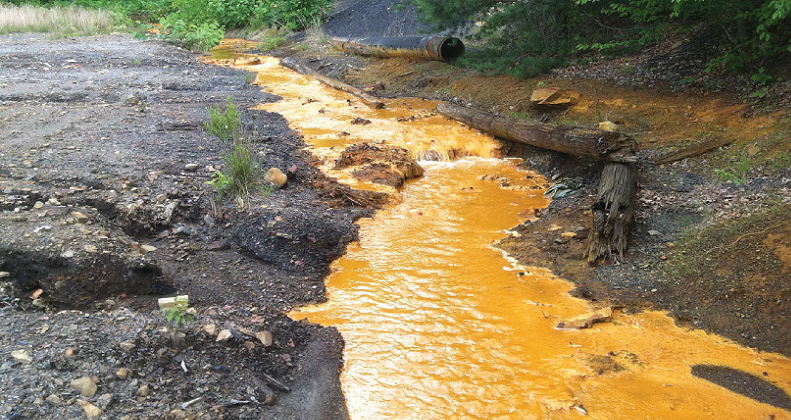 Background on Rare Earth Elements
Rare Earth Elements, though lesser-known to the average individual, hold immense importance in the world of science and technology. These unique metals play pivotal roles in the production of modern electronics, clean energy technologies, and various other sectors.
List and Classification of REEs
Rare Earth Elements consist of seventeen unique metals, each with its characteristics and uses. Specifically, these include the fifteen lanthanides: lanthanum, cerium, praseodymium, neodymium, promethium, samarium, europium, gadolinium, terbium, dysprosium, holmium, erbium, thulium, ytterbium, and lutetium. Additionally, scandium and yttrium, while not part of the lanthanide series, are typically included in the REEs category due to their similar chemical properties and occurrence in nature alongside lanthanides.
Common Uses in Modern Technology and Industry
Rare Earth Elements are integral to many of today's cutting-edge technologies. Their unique properties make them indispensable in a variety of applications.
Electronics
REEs are vital components in smartphones, tablets, and computers. For instance, neodymium is crucial for making powerful, compact magnets used in headphones and computer hard drives.
Clean Energy
Wind turbines and hybrid cars often rely on REEs. Dysprosium, for instance, is used in the magnets of electric car motors to enhance performance at high temperatures.
Defense
Advanced weaponry and jet engines utilize these elements for their unique capabilities. Samarium, for example, is a key component in precision-guided weapons.
Medicine
Gadolinium is used as a contrast agent in magnetic resonance imaging (MRI) to help produce clearer images.
Natural Sources and Environmental Distribution
While the term "rare" might suggest scarcity, REEs are fairly abundant in the Earth's crust. However, they're termed "rare" because they are not typically found in large, concentrated deposits, making their extraction less economically viable. Instead, they tend to be dispersed, occurring in minute quantities across various minerals [2].
Most REE deposits are found in specific types of igneous rocks called alkaline and carbonatite rock formations. China, notably, has the world's largest known REE deposits. Other significant sources include countries like Australia, India, Brazil, and the United States.
However, the dispersion of REEs doesn't just stop at the Earth's crust. With increased industrial activity and improper waste disposal, these elements have begun to find their way into our water systems, raising concerns about their impact on both human health and the environment.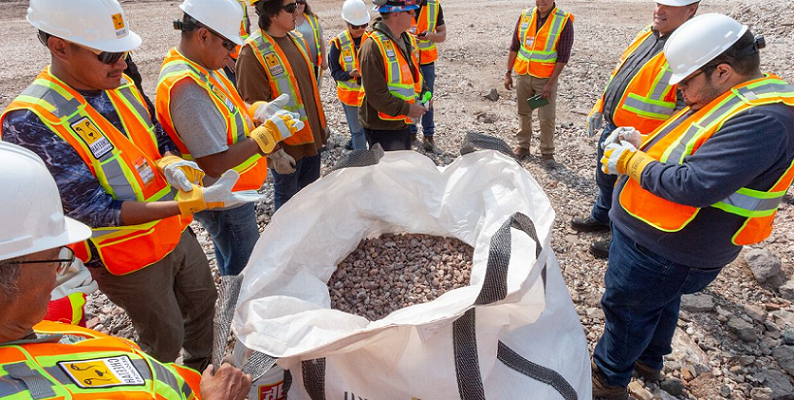 Presence of REEs in Drinking Water
While the fascinating world of Rare Earth Elements unfolds vast technological horizons, it also casts a shadow of potential concerns, especially when these elements migrate from tech devices and industrial processes into the environment. One area of increasing focus is the presence of REEs in our drinking water. As we delve into this topic, it's vital to understand the sources of such contamination, its current levels, and how we can detect these elusive elements in our water.
Potential Sources of Contamination
The introduction of REEs into our water sources isn't just a matter of natural occurrence. Several anthropogenic activities contribute to this phenomenon.
Mining Activities
Extraction processes for REEs often involve large quantities of water and chemicals. Inadequate management of waste can lead to leakage, potentially introducing these elements into nearby water sources.
Industrial Waste
Industries that use REEs in their production processes might release untreated or poorly treated effluents containing these elements into rivers, lakes, or underground water reservoirs.
Electronic Waste Dumping
The rapid turnover of electronic devices has led to a significant electronic waste challenge. Improper disposal can result in the leaching of REEs into the soil, eventually seeping into groundwater.
Natural Leaching from Soil and Bedrock
While anthropogenic activities are a significant concern, natural processes also contribute. REEs, present in specific rock formations, can slowly leach into groundwater over time, especially in regions where these rocks are abundant.
Current Levels and Regulations
Ensuring that drinking water remains safe involves setting and adhering to standards that determine allowable concentrations of various elements and compounds.
Maximum Acceptable Concentrations
As of my last update in 2021, there aren't universally agreed-upon standards for REEs in drinking water, given their diverse nature and the limited research on their health impacts. However, individual countries and regions might establish their guidelines based on local studies and prevailing conditions [3].
Global Variations in REE Concentrations in Water
The concentration of REEs in drinking water varies considerably across different parts of the world. Regions near mining sites or with a high prevalence of certain rock types might naturally have higher concentrations. Additionally, places with robust industrial activities but weak environmental regulations can also show elevated levels.
Detection and Testing Methods
Monitoring the presence and concentration of REEs in drinking water is paramount to ensuring public health.
Laboratory Analysis
Techniques like Inductively Coupled Plasma Mass Spectrometry (ICP-MS) are effective in detecting and quantifying minute concentrations of REEs in water samples.
Home Testing Kits
While professional laboratory analysis offers the most accurate results, advances in technology have introduced home testing kits that provide a preliminary indication of water quality, though their effectiveness in detecting REEs might be limited.
Continuous Monitoring Systems
Some water treatment facilities employ continuous monitoring systems that provide real-time data, helping in the early detection of any potential contamination.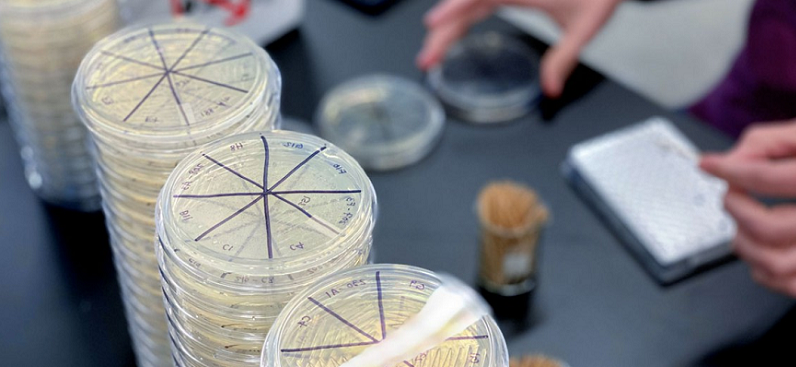 Neurological Impacts of REEs
Our brains, intricate webs of neurons and synapses, are marvels of nature, responsible for our thoughts, emotions, memories, and behaviors. It's no surprise, then, that any substance entering our system can potentially influence this delicate organ. As the awareness around Rare Earth Elements in our drinking water rises, so does the concern about their potential impacts on neurological health. Piecing together a still-evolving puzzle, researchers have begun unveiling the subtle and not-so-subtle ways in which REEs might influence our brain.
Impact on Neurotransmitter Functions
Neurotransmitters are the chemical messengers of the nervous system, playing a pivotal role in transmitting signals between neurons.
Altered Production and Release
Some studies indicate that certain REEs might interfere with the synthesis and release of neurotransmitters. Such alterations could disrupt the regular signaling process, potentially affecting mood, attention, and cognition [4].
Receptor Binding
Neurotransmitters work by binding to specific receptors on neurons. There's emerging evidence that REEs might either mimic certain neurotransmitters or block them, thereby interfering with regular neuronal communication.
Breakdown of Neurotransmitters
Enzymes break down neurotransmitters after they've transmitted their signal. Some REEs may inhibit these enzymes, leading to an accumulation of specific neurotransmitters, which could result in overstimulation.
Influence on Neuronal Structure
The physical structure of neurons is essential for their function. Changes to this structure can have profound effects on cognitive processes.
Dendritic Retraction
Dendrites, the branch-like structures of neurons, are crucial for receiving signals. Some REEs have been shown to cause a retraction of dendrites, which can impair a neuron's ability to communicate.
Neuronal Death
Elevated concentrations of certain REEs might induce neuronal death, especially in vulnerable regions of the brain. This can lead to cognitive decline and an increased risk for neurological disorders.
Effects on Memory and Learning Processes
Memory and learning are foundational cognitive processes, and any disruption can significantly affect daily functioning.
Synaptic Plasticity
This is the ability of synapses (connections between neurons) to strengthen or weaken over time. It's crucial for memory formation. Some REEs may interfere with synaptic plasticity, impairing the brain's ability to form and retrieve memories.
Neurogenesis Disruption
The formation of new neurons, particularly in the hippocampus (a region vital for memory), can be affected by certain REEs, potentially leading to memory deficits.
Potential Link to Neurological Diseases
While research is still in its nascent stages, there are concerns that prolonged exposure to REEs might increase the risk of certain neurological diseases.
Neurodegenerative Disorders
Diseases like Alzheimer's and Parkinson's are characterized by the progressive death of neurons. Some studies suggest a possible link between REEs and the acceleration of these conditions.
Developmental Disorders
Children's brains are particularly vulnerable. Exposure to high concentrations of REEs during critical developmental stages could potentially contribute to disorders like ADHD or autism.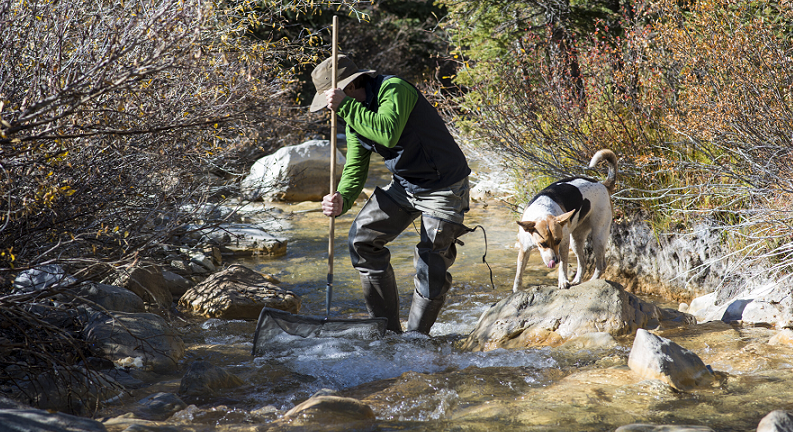 Behavioral and Cognitive Changes Linked to REE Exposure
Beyond the cellular and molecular realms, the real-world implications of REE exposure become strikingly apparent when we examine their potential behavioral and cognitive effects. The human brain, while resilient, is sensitive to even minute changes in its internal environment. A slight disruption at the cellular level can translate to significant shifts in behavior, thinking patterns, and overall cognitive ability.
Attention and Concentration
The ability to focus on tasks and filter out distractions is foundational for most cognitive functions.
Decreased Attention Span
Preliminary studies have indicated a potential link between certain REEs and reduced attention span, making it challenging for individuals to stay on task for prolonged periods [5].
Increased Susceptibility to Distractions
Besides affecting the duration of attention, REEs might also make individuals more susceptible to external distractions, impeding productivity and learning.
Memory Impairments
Memory, a cornerstone of cognition, can also be affected by REEs.
Short-Term Memory Deficits
: Individuals exposed to elevated levels of REEs might find it challenging to hold information in their minds temporarily, affecting tasks like reading comprehension and following instructions.
Long-Term Memory Retrieval Issues
There's evidence suggesting that REEs might impede the retrieval of stored information, making it difficult to recall past events or learned facts.
Motor Coordination and Reflexes
The intricate dance between the brain and muscles can be subtly influenced by REE exposure.
Delayed Reaction Times
High concentrations of certain REEs might lead to slower processing speeds, translating to delayed physical reactions during tasks that require rapid responses.
Motor Incoordination
Some individuals with elevated REE exposure may exhibit clumsiness or lack of coordination, making it difficult to execute precise motor tasks.
Mood Alterations and Emotional Regulation
Our emotional landscape is deeply intertwined with our cognitive functions.
Mood Swings
Fluctuating levels of neurotransmitters, potentially influenced by REEs, might result in unpredictable mood swings, oscillating between states of elation and depression.
Impaired Emotional Regulation
Individuals might find it challenging to control and express their emotions appropriately, leading to heightened levels of frustration, irritability, or sadness.
Cognitive Flexibility and Problem-Solving Skills
The brain's ability to adapt, innovate, and solve problems is crucial for navigating complex environments.
Rigid Thinking Patterns
Exposure to certain REEs might reduce cognitive flexibility, making it difficult for individuals to adapt to new information or situations.
Impaired Problem-Solving
Challenges in pattern recognition and logical reasoning, potentially influenced by REEs, could hinder an individual's ability to solve problems efficiently.
References

[1] Investigation of rare earth elements in urine and drinking water
[2] Global Environmental Health Impacts of Rare Earth Metals
[3] Toxicity of rare earth elements: An overview on human health impact
[4] Accumulation and toxicity of rare earth elements in brain and their potential effects on health
[5] Levels of rare earth elements in Dutch drinking water and its sources