Traditional Tribal Rituals and Brain Health: Gleaning Wisdom from Ancient Practices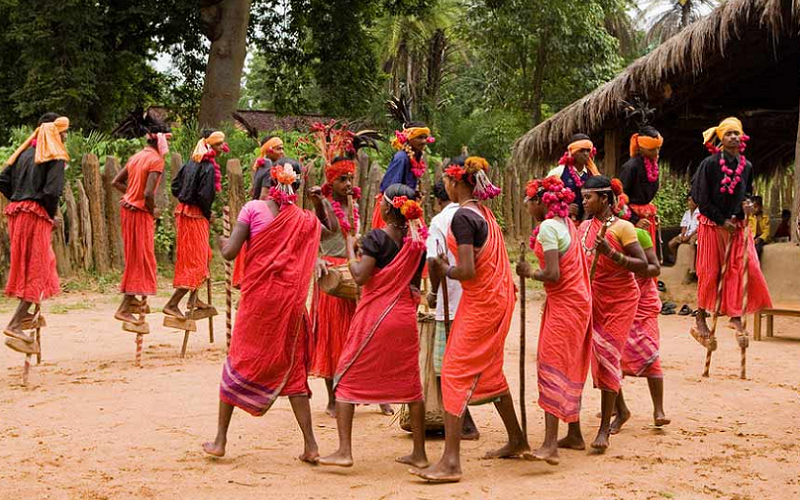 In today's fast-paced world, we're more connected—and yet often more isolated—than ever before. As we search for ways to enhance our brain health, cognitive function, and emotional well-being, it's becoming increasingly clear that a purely medical approach falls short. It's easy to pop a pill for immediate relief, but what about the more holistic aspects of wellness that medicine alone can't address? Interestingly, the key to a balanced mind might not lie solely in the lab or the pharmacy, but could very well be hidden in the ancient practices of traditional tribal rituals.
The Concept of Brain Health
Before we dive into the impact of traditional tribal rituals on our minds, it's crucial to understand what we mean by "brain health." It's a term often thrown around but rarely dissected in depth. In a modern context, brain health encompasses a variety of factors, including cognitive function, emotional balance, and neuroplasticity.
Modern Understanding of Brain Health
The landscape of neuroscience and psychology has expanded our comprehension of what constitutes a healthy brain. Let's break down this broad term into its core components.
Cognitive Function
When we speak of cognitive function, we're referring to the capabilities of our brain that involve thinking, learning, problem-solving, and memory. Cognitive health enables us to perform our daily tasks, make informed decisions, and interact meaningfully with our environment. A decline in cognitive abilities can greatly hamper the quality of life, leading to conditions such as dementia or Alzheimer's disease.
Emotional Balance
Often overlooked but equally important is the concept of emotional balance. Our emotional health is intertwined with our cognitive functions, affecting how we perceive and respond to the world around us. Emotional balance enables us to cope with stress, maintain relationships, and make judicious decisions. An imbalance, on the other hand, can lead to mental health disorders such as depression and anxiety.
Neuroplasticity
A more recent addition to the lexicon of brain health is neuroplasticity—the brain's ability to change and adapt throughout life. This adaptability allows us to learn new skills, form memories, and recover from brain injuries. Neuroplasticity is particularly interesting because it offers a way to improve our brain health actively, as opposed to merely maintaining it.
Shortcomings of Modern Approaches
While advances in medicine and neuroscience have provided us with powerful tools to maintain and improve our brain health, there are limitations that we need to acknowledge.
Over-Reliance on Medication
Modern healthcare often places a heavy emphasis on pharmaceutical solutions. While medication can be invaluable for treating specific conditions, it is rarely a one-size-fits-all answer. Many medications come with side-effects and can only treat symptoms rather than root causes. This approach may be especially limited when it comes to holistic wellness, as medication can't necessarily foster social connections or encourage mindfulness [1].
Ignoring Lifestyle and Cultural Factors
Another significant oversight in current approaches to brain health is the tendency to ignore the influence of lifestyle and cultural factors. Many traditional societies have long recognized the role of diet, physical activity, social interaction, and even spiritual practices in maintaining a balanced mind. Yet, these factors often take a back seat in modern healthcare discussions, overshadowed by a focus on quick fixes and symptomatic treatment.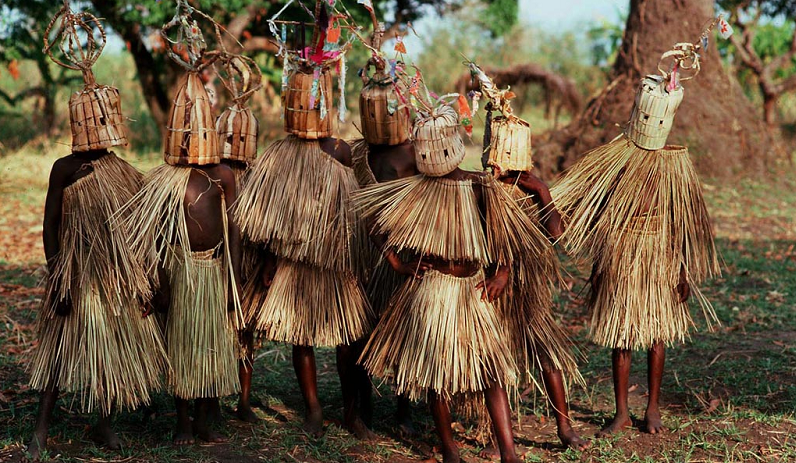 What Are Traditional Tribal Rituals?
Now that we've established a foundational understanding of brain health, it's time to explore the primary subject of our discussion — traditional tribal rituals. What exactly are these practices, and why have they persisted across millennia in various parts of the world? These rituals often serve multiple purposes, from fostering social cohesion to maintaining spiritual wellness and emotional balance.
Definition and Examples
When referring to traditional tribal rituals, we are talking about practices, ceremonies, or rites that have been passed down through generations within indigenous and local communities. These rituals can vary widely in form, structure, and purpose. For example, Native American tribes may practice sweat lodge ceremonies for purification, while certain African tribes may engage in intricate dance sequences to tell ancestral stories.
Spiritual Rituals
Some tribal rituals focus heavily on spiritual aspects, seeking to connect participants with a higher power or the spirit world. These can include shamanic journeys, prayer ceremonies, and various rites of passage [2].
Harvest Rituals
Many tribes have rituals surrounding agriculture, from planting to harvest, acknowledging the Earth's role in their sustenance. These often involve dances, songs, and offerings to deities or ancestral spirits.
Social Rituals
These are the rituals that are primarily focused on human relationships, such as marriage ceremonies, naming ceremonies, or even rituals related to hunting and warfare. They often serve to strengthen social bonds within the community.
Geographical and Cultural Context
Traditional tribal rituals are deeply rooted in the specific environments and cultures from which they originate. For instance, ocean-centric rituals might be prevalent in island tribes, whereas desert tribes may have rituals related to the scarce resources like water or specific animals. Understanding the geographical and cultural context can offer additional layers of meaning to these complex practices.
Role in Tribal Communities
Tribal rituals often go beyond mere tradition, serving functional roles in the communities that practice them. Let's delve a bit deeper into these roles.
Social Cohesion
Rituals can act as the glue that binds a community together. Through repeated, communal activities, individuals feel a sense of belonging and identity within their group. This is not just an emotional benefit; social cohesion has been linked to various positive mental health outcomes.
Spiritual Wellness
For many tribal communities, spirituality is not a separate component of life but an integrated aspect of their worldview. Rituals serve to nourish this spiritual life, providing a structured way to connect with existential questions and higher powers.
Emotional Balance
Lastly, the emotional impact of these rituals should not be underestimated. Whether it's the joy of a wedding ceremony, the mourning in a funeral rite, or the excitement and fear in a rite of passage, rituals provide a space for emotional expression and processing, often promoting psychological balance and well-being.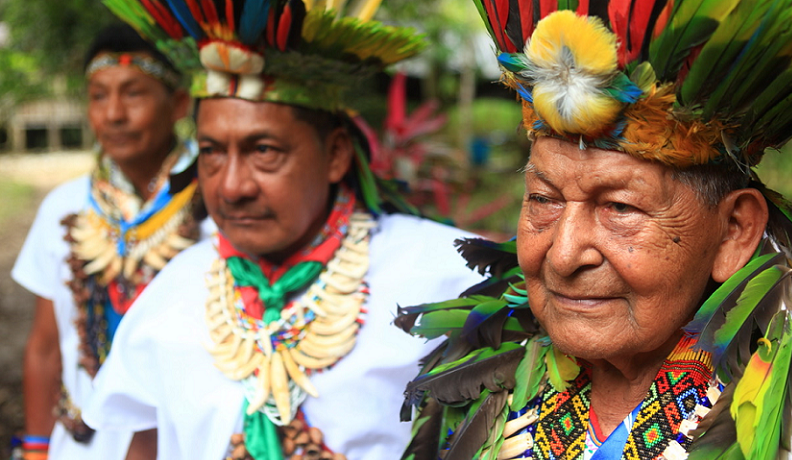 Anecdotal Evidence and Preliminary Research of Traditional Tribal Rituals and Brain Health
While scientific study in this area is still in its nascent stages, anecdotal accounts and preliminary research offer compelling insights into the potential benefits for cognitive and emotional well-being.
Anecdotes of Enhanced Cognitive and Emotional States
We can start by looking at the countless stories and testimonials from individuals who have participated in traditional tribal rituals. These accounts often touch on heightened states of awareness, focus, and emotional well-being.
Enhanced Mindfulness
Many participants report feeling extremely present during these rituals, akin to a deep form of mindfulness. For instance, the repetitive rhythms in tribal dances or the focused breathing in meditation rituals can induce states of heightened awareness and attention [3].
Emotional Catharsis
Tribal rituals often serve as an outlet for emotional expression. Participants in ceremonies that involve vocalization, dancing, or even controlled forms of aggression (like ritualistic combat) report emotional relief and catharsis, akin to the feeling many get after a rigorous workout or a good cry.
Scientific Investigations
While anecdotal evidence provides intriguing starting points, it's the scientific research that will eventually validate or disprove these claims. Although research on this topic is limited, some intriguing studies have been conducted.
Studies on Shamanic Rituals and Cognitive States
Shamanic rituals, common among indigenous tribes in regions like the Amazon and Siberia, often involve altered states of consciousness, usually facilitated by rhythmic drumming, chanting, and sometimes even plant-based hallucinogens. Studies suggest that these altered states can lead to enhanced creativity, problem-solving abilities, and even emotional healing.
Tribal Dance and Emotional Balance
Another area of focus in scientific literature is the role of dance in tribal rituals. Dance is not only a form of physical exercise but also serves as a communal activity that promotes social bonding and emotional balance. Researchers have observed increases in endorphin levels and other positive neurochemical changes among participants.
Caveats: Limitations and Scope of Current Research
It's essential to approach these studies and anecdotes with a critical mindset. The research is still in its early stages, and it often faces methodological challenges, such as small sample sizes or cultural biases. Additionally, it's crucial to remember that while these rituals may offer cognitive and emotional benefits, they are not a replacement for professional medical advice or treatment.
Mechanisms Behind the Brain Health Benefits of Traditional Tribal Rituals
We've discussed the concept of brain health, delved into the diverse world of traditional tribal rituals, and examined some of the anecdotal and scientific evidence supporting their potential benefits. But how exactly do these rituals confer these benefits? Understanding the underlying mechanisms can not only help us appreciate the wisdom embedded in these ancient practices but also guide us in integrating these elements into our modern lives for improved brain health.
Neurological Mechanisms
When we talk about the impact on brain health, it often boils down to neurological changes—alterations in brain activity, neurotransmitter levels, and neural connections. Let's examine some key factors here [4].
Neurotransmitter Release
Many tribal rituals involve rhythmic activities like drumming, chanting, and dancing, which can influence the release of neurotransmitters such as serotonin and dopamine. These chemicals are key players in mood regulation and can contribute to feelings of happiness and well-being.
Enhanced Neural Connectivity
Activities that require coordination, memory, and focus—common in many rituals—stimulate different areas of the brain, potentially leading to enhanced neural connectivity. This is an area of active research, but it correlates with the idea of neuroplasticity and the brain's ability to change and adapt.
Psychological Mechanisms
Beyond the neurological, there are also psychological factors that contribute to the beneficial effects of tribal rituals.
Mindfulness and Focus
Many rituals require a high level of concentration and mindfulness, whether you are participating in a dance, chant, or other ceremonial practice. This focus pulls you away from day-to-day stresses and can reduce levels of the stress hormone cortisol, contributing to emotional balance.
Social Support and Community
The communal aspect of most tribal rituals offers psychological benefits by providing social support, which has been shown to lower stress levels and improve overall mental health. Being a part of something larger than oneself can offer a sense of purpose and belonging, which are vital for emotional well-being.
Cultural and Contextual Factors
In addition to neurological and psychological mechanisms, the cultural context in which these rituals occur can also play a significant role in their effectiveness.
Participating in rituals that align with one's values and beliefs can offer a sense of fulfillment and contentment, which can, in turn, contribute to emotional and cognitive balance.
Ancestral Wisdom
The wisdom passed down through generations in these practices often includes a deep understanding of human psychology and social dynamics, albeit not in scientific terms. This wisdom can offer nuanced ways of achieving emotional balance and social harmony, thereby contributing to overall brain health.
Brain Health and Traditional Rituals in the Modern Context
While the benefits and mechanisms behind traditional tribal rituals are fascinating, one might wonder how applicable they are to our contemporary lives. In an era dominated by technology, fast-paced lifestyles, and ever-evolving social norms, can these ancient practices find a place? The answer, intriguingly, seems to be yes. Various ways exist to integrate the essence of these rituals into modern life, for those who are open to learning from ancient wisdom.
Modern Adaptations and Interpretations
The rituals themselves might be steeped in ancient traditions, but their core principles often find resonance in modern adaptations and interpretations [5].
Mindfulness and Meditation
Mindfulness, a practice of focused awareness and presence, has seen a surge in popularity. It shares many parallels with the concentrated attention often required in traditional rituals. While the modern practice might not involve tribal dances or chants, the underlying principle of cultivating awareness remains consistent.
Community Gatherings
Though they might not take on a spiritual dimension, modern community gatherings—be it social clubs, group workouts, or neighborhood events—serve similar purposes of fostering social cohesion and emotional well-being. Even digital communities can offer some degree of social support.
Ethical Considerations
As we consider adapting elements of traditional rituals into modern practices, it's crucial to approach this integration with sensitivity and respect.
Cultural Appropriation
While adapting practices, it's important to avoid cultural appropriation, which occurs when elements of one culture are taken out of context and used in a way that disrespects or trivializes their original meaning.
Informed Consent
Should you seek to engage directly in a traditional ritual, it is essential to do so with the informed consent and guidance of those who are part of the culture. This ensures that the practice is both respectful and safe.
Combining Traditional Wisdom with Modern Science
Finally, one of the most exciting prospects is the potential for a symbiotic relationship between traditional wisdom and modern scientific understanding.
Holistic Approaches to Mental Health
As our understanding of mental health grows more nuanced, there's a clear benefit in combining traditional wisdom with modern psychology and neuroscience to create more holistic mental health treatments.
Research and Validation
Further research into traditional rituals can not only validate their effectiveness but also break down the specific elements that contribute to better brain health. This could lead to more targeted therapies or preventive measures in modern healthcare settings.
References

[1] The healing power of heritage
[2] Spirituality and mental health status among Northern Plain tribes
[3] Honoring Tribal Spirituality in India: An Exploratory Study of Their Beliefs, Rituals and Healing Practices
[4] Plants, Shamans, and the Spirit World
[5] Native Pathways to Health