Colors and Cognitive Health: How Visual Palettes Can Influence Brain Function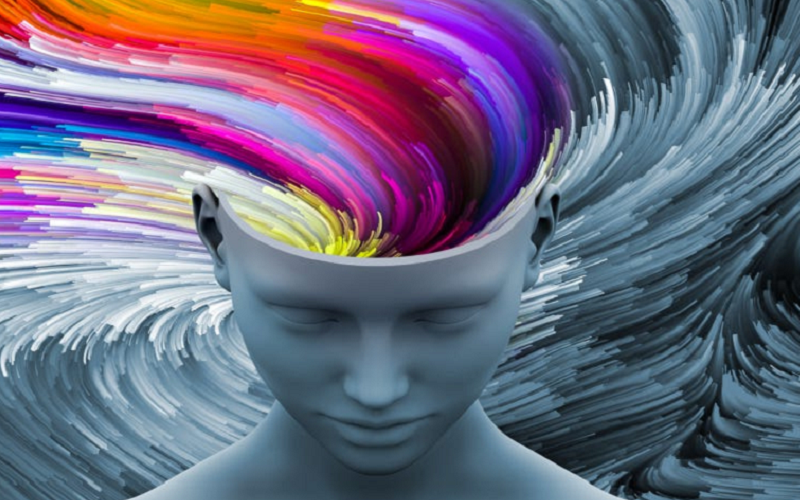 The world we live in is a vibrant tapestry of colors, each shade and hue playing a role far more profound than merely beautifying our surroundings. While many of us appreciate colors for their aesthetic appeal, their impact stretches well beyond the superficial. Colors, as it turns out, are silent powerhouses that can shape our cognitive functions, mood, and overall brain health. As the cornerstone of our visual experiences, colors are intertwined with our neural pathways, influencing everything from memory retention to emotional well-being.
Historical Context of Color Psychology
The relationship between colors and human cognition isn't a novel discovery of the 21st century. In fact, our ancestors, both ancient and relatively recent, have been keen observers of this connection, drawing parallels between the visual palettes surrounding them and their mental states.
The Ancient Understanding of Color Psychology
In ancient civilizations, colors held symbolic significance and were believed to possess certain powers. The Egyptians, for instance, associated colors with specific deities and believed in their healing capabilities. Blue, reminiscent of the Nile and the sky, was a symbol of protection and was widely used in amulets and tombs. Similarly, ancient Chinese traditions relied heavily on color symbolism, with red being a harbinger of luck and joy. It's no wonder that even today, red envelopes are gifted during Chinese New Year for prosperity.
The Greeks had their own set of beliefs. They had a practice called "chromotherapy," where they would harness colors for therapeutic purposes. It was believed that exposure to certain colors could heal specific ailments. For instance, red was used to invigorate the body and mind, while blue was believed to provide relief from pain.
Modern Day Research and its Evolution Over Time
Moving forward to more contemporary times, the 19th and 20th centuries saw a surge in scientific interest around colors and their effects on the mind. As psychology emerged as a distinct field of study, researchers began to explore the tangible effects of colors on human behavior and emotions.
One of the pioneering studies in this domain was by Kurt Goldstein, a German neurologist. He found that colors could indeed influence one's emotional state. His experiments revealed that red light could increase tension and arousal levels, whereas blue and green lights had a calming effect.
By the mid-20th century, advertising agencies were already leveraging color psychology to influence consumer behaviors. Brands realized that certain colors could evoke specific emotions or drive actions, and thus began the era of colored advertisements, logos, and product designs with the intent to manipulate consumer reactions [1].
Today, our understanding of color psychology is a blend of age-old beliefs and modern research, combined to optimize everything from interior designs to digital interfaces.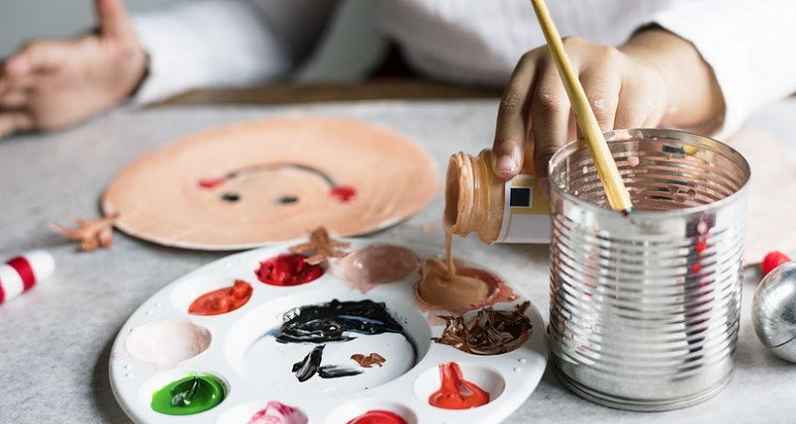 The Science Behind Color Perception
Delving into the realm of colors, it's vital first to understand the intricate process that allows us to perceive these hues. The beauty of a crimson sunset or the tranquility of a cerulean sea isn't just poetic; it's deeply scientific. The journey of color perception begins with our eyes but travels far beyond, deep into the complex corridors of our brain.
How the Eye Perceives Colors
When we marvel at the myriad of colors in our surroundings, we're essentially witnessing a play of light and reflection. But what transpires within our eyes to turn this light into the colorful imagery we perceive?
Role of the Retina and Cones
At the back of our eyes lies the retina, a layer of tissue that senses light and sends signals to our brain to produce visual images. Within the retina are cells called cones, responsible for detecting color. Humans typically have three types of cones, each sensitive to a specific color spectrum: red, blue, and green. These cones, when stimulated by light of varying wavelengths, send signals to the brain, which then processes and combines the information, allowing us to perceive a wide range of colors.
Signal Processing in the Brain
Once the cones detect light, the information travels through the optic nerve to the brain's visual cortex. Here, the signals from the different cone types are processed together, enabling us to perceive colors in their full splendor. For instance, when both red and blue cones are stimulated equally but green cones are not, we see the color purple [2].
The Emotional and Psychological Response to Different Colors
Having understood the mechanics of color perception, it's equally vital to comprehend the profound effects these colors have on our psyche.
The Universal Impact of Colors
Certain reactions to colors seem to be shared universally among humans. For instance, blue often evokes feelings of calm and tranquility, reminiscent of serene waters and clear skies. Red, on the other hand, is associated with intensity, passion, and sometimes alertness or danger, possibly because it stands out vividly in nature.
Cultural Variations in Color Interpretation
While there are universal reactions to colors, cultural nuances also play a significant role. For instance, while white is often linked to purity and peace in many Western cultures, it is associated with mourning in several Eastern ones. Similarly, the color red, which might be linked to danger or love in some cultures, is a symbol of prosperity and luck in others, such as China.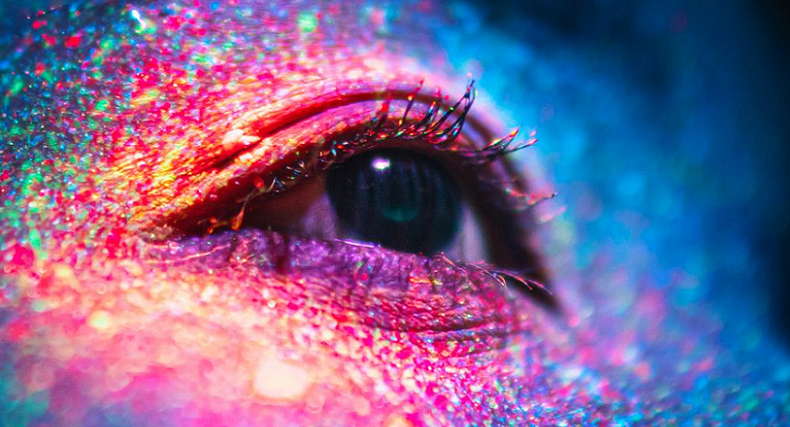 Colors and Cognitive Functions
While the beauty and allure of colors have captivated artists and poets for ages, scientists and psychologists have been equally enchanted—but for slightly different reasons. Their intrigue centers on how colors can influence our cognitive functions. Whether it's the yellow hue that sparks creativity or the calming blues that enhance concentration, the interplay between colors and our cognitive faculties is truly fascinating.
Memory
The human memory, a marvel in its own right, is not immune to the influence of colors. It's intriguing to observe how visual palettes can either enhance or detract from our ability to recall information.
Colors that Aid Memory Retention
Research has indicated that vibrant and strong colors, such as red and orange, can improve memory performance by capturing our attention and making us more alert. When information is presented against these backgrounds, it's likely to stand out, making recall easier [3].
The Impact of Color Schemes on Study and Work Environments
Considering the influence of colors on memory, it's no surprise that educational institutions and workplaces pay heed to their choice of color schemes. Soft, muted colors like beige or pale blue can minimize distractions, making the absorption of complex information easier. On the other hand, pops of bright colors in study materials or on bulletin boards can highlight important information, ensuring it sticks.
Attention and Focus
In our fast-paced world, where distractions are rife, maintaining attention is a cherished skill. Colors, once again, come to our rescue, aiding in sharpening our focus and concentration.
Colors that Stimulate Attention
Bright and bold colors like red and yellow are known to grab our attention quickly. They're dynamic and energetic, compelling our eyes to notice them. This is why cautionary signs, emergency vehicles, and call-to-action buttons often use these shades—they demand our immediate focus.
Distractions and Overstimulation Due to Certain Colors
However, there's a flip side. Prolonged exposure to overly bright and intense colors can lead to overstimulation and fatigue, thereby hampering attention in the long run. For instance, while a bright red wall might initially energize an office space, it could eventually become a source of distraction, reducing overall productivity.
Emotional Well-being
Colors don't just influence cognitive functions like memory and attention; they also play a pivotal role in our emotional health, which in turn affects our overall cognitive well-being [4].
Colors that Induce Calm and Relaxation
Blues and greens, often reminiscent of the sky, water, and foliage, are known to induce feelings of calm and relaxation. They can reduce stress levels, making the brain more receptive to information and more capable of logical reasoning.
Colors Associated with Agitation or Anxiety
On the contrary, while colors like bright reds and oranges can be energizing, excessive exposure or an overuse can sometimes lead to feelings of agitation or anxiety, particularly in individuals who are already predisposed to such emotional states.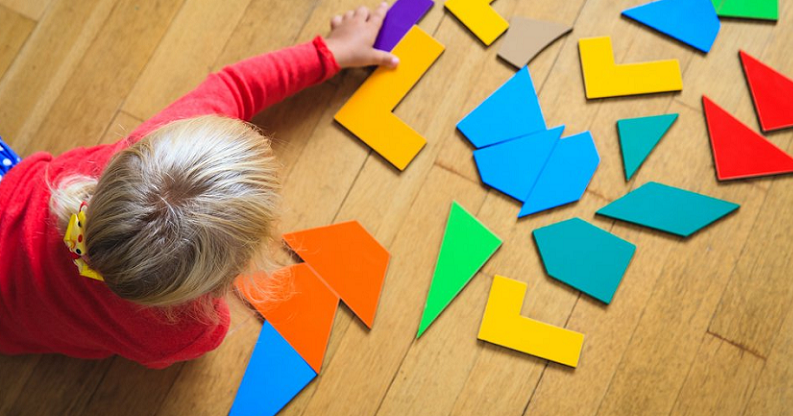 Colors in Therapeutic Settings
The potent interplay between colors and cognition isn't merely a subject of academic interest; it has profound real-world implications, especially in therapeutic environments. Whether it's in hospitals, counseling rooms, or specialized therapy centers, colors play a pivotal role in shaping patients' experiences, influencing their recovery trajectories, and even determining the effectiveness of certain therapeutic interventions.
The Use of Color Therapy in Cognitive Rehabilitation
Color therapy, also known as chromotherapy, has roots in ancient traditions but is now finding a place in modern therapeutic settings. Leveraging the psychological and physiological effects of colors, therapists use this method to restore balance and enhance cognitive functions.
For individuals recovering from traumatic brain injuries or strokes, specific colors can be used to stimulate neural pathways, aiding in memory retrieval and cognitive function enhancement. For example, the calming influence of blue might help in reducing the anxiety of patients, making them more receptive to other forms of therapy [5].
How Specific Color Palettes Can Benefit Alzheimer's and Dementia Patients
Alzheimer's and dementia present unique challenges, not just due to memory loss, but also the associated emotional and behavioral changes. Colors can play a crucial role in managing and possibly improving the quality of life for these individuals.
Soft, muted tones can create a calm environment, reducing episodes of agitation or aggression that some dementia patients might experience. On the other hand, bright, contrasting colors can be used to highlight essential items or areas, like restroom doors or meal trays, assisting in navigation and recognition.
Additionally, engaging patients in color-based activities, like painting or sorting objects by color, can serve as effective cognitive exercises, stimulating memory recall and enhancing focus.
Mood Enhancement Through Color Therapy in Depression and Anxiety Treatments
Mental health disorders like depression and anxiety are complex and multifaceted, and while colors alone cannot serve as a cure, they can be an adjunct to conventional treatments. The emotional resonance of colors offers a tool to therapists for mood modulation.
Warm colors like yellow or peach might help lift the spirits of someone battling depression, infusing a sense of warmth and hope. Green, with its association to nature, can instill a feeling of tranquility and groundedness, helping individuals with anxiety find moments of calm.
Moreover, allowing patients to express themselves through color-based activities, like art therapy, can provide an outlet for emotional expression, introspection, and even catharsis.
References

[1] How color benefits mental health
[2] The Influence of Colour on Memory Performance
[3] The links between colour, architecture, and mental health
[4] How Colors Affect Brain Functioning
[5] Blue or Red? Exploring the Effect of Color on Cognitive Task Performances