Cracking the Joint-Brain Connection: Does Popping Your Knuckles Affect Brain Health?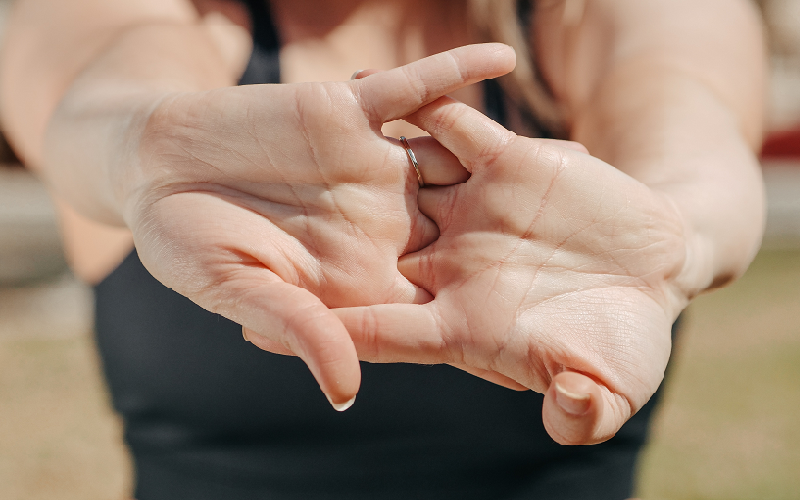 Ever heard the saying, "Don't crack your knuckles, you'll get arthritis!"? For many of us, this warning reverberates from childhood, leaving us with an uneasy feeling every time we hear that familiar "pop." But have you ever stopped to wonder, beyond the purported risks to your joints, whether the act of knuckle cracking could have any bearing on the most crucial organ of all — your brain?
Brain and cognitive health are central to our well-being, influencing everything from memory and learning to emotional balance. Given how intricately our body and mind are interconnected, it's worth pondering whether seemingly trivial habits, like knuckle cracking, have a deeper impact on our cognitive functions.
What is Knuckle Cracking?
From the medical mechanics to social perceptions, the seemingly straightforward action of "knuckle cracking" opens up a can of worms — or should we say a 'pop' of questions.
Definition and Mechanics of Knuckle Popping
Knuckle cracking, or "popping," is the act of stretching or bending your finger joints in a manner that results in a cracking sound. Contrary to popular belief, the sound doesn't come from the bones themselves. Instead, it originates from a fluid called synovial fluid, which lubricates your joints. When you stretch or bend your joint, a change in pressure occurs within the joint capsule, leading to the formation of a gas bubble. The cracking sound is essentially the quick collapse of this bubble. So, you're not really "cracking" anything; you're just creating a temporary pressure change.
Theories on Why People Pop Their Knuckles
There are multiple theories as to why people pop their knuckles, each offering its own perspective. Some consider it a form of self-stimulation or a nervous habit. Others see it as a way to relieve tension or discomfort in the joints. There's also a group that believes it's simply a cultural or social behavior, similar to other habits like tapping your foot. While the actual reason may differ from person to person, it's clear that the habit is widespread and often starts at a young age.
Prevalence: Who Tends to Pop Their Knuckles and Why
You may be surprised to learn that knuckle cracking isn't exclusive to any particular age group or demographic. Studies have found that both men and women, young and old, engage in the practice. However, it does appear to be more common among younger individuals and may decrease in frequency as people age. As for why people do it, the reasons can be as varied as the people themselves. Some people crack their knuckles out of habit, while others do it because they feel it offers some form of relief or comfort.
Common Myths: Arthritis, Bone Damage, etc.
Let's address the elephant in the room. For years, a popular myth has suggested that cracking your knuckles can lead to arthritis or other joint problems. However, numerous scientific studies have debunked this notion, showing no direct link between the habit and arthritis. Other myths include the idea that knuckle cracking can cause your fingers to become deformed or that it leads to reduced hand function. Again, there's minimal evidence to support these claims.
Existing Research on Joint-Brain Connection
Now that we have a good grasp of what knuckle cracking is, let's turn our attention to the science that explores the links between our joints and our brain. Surprisingly, the connection between these two seemingly unrelated systems is an area of burgeoning interest among scientists. While the research is not specifically focused on knuckle cracking — yet — it offers valuable insights into the complex interplay between our physical actions and mental well-being.
Studies on Body's Impact on Brain Function
Research into the body-brain connection has been gathering steam over the years, largely thanks to the interdisciplinary efforts combining neuroscience, physiology, and psychology. Studies have demonstrated that physical exercise, for example, can lead to improved cognitive function and may even help in preventing neurodegenerative diseases like Alzheimer's. Another area of interest is the impact of gut health on mental well-being, with evidence suggesting a significant role for the gut microbiome in modulating brain function [1].
What does all this mean for our joints? Although joints specifically have not been the central focus of this body of research, the growing understanding of how physical well-being impacts cognitive health opens the door for such a possibility.
Research on Joints and Cognitive Health
When it comes to joints in particular, most of the existing research is centered on diseases like arthritis and how they may impact cognitive function. For example, people with rheumatoid arthritis often report cognitive symptoms such as "brain fog," although the connection between these symptoms and the disease is not yet fully understood. Researchers are also looking at the effect of physical pain, often a companion of joint issues, on cognitive functions like attention and memory.
However, it's crucial to note that most of these studies focus on diseased or damaged joints, rather than the regular, everyday act of cracking healthy knuckles. This leaves a gap in our understanding, making it an area ripe for future investigation.
Limitations in Current Understanding
It's essential to note that the scientific landscape on the joint-brain connection is still emerging. Most research focuses on broader areas like physical activity or specific diseases rather than specific actions like knuckle cracking. Moreover, many studies are correlational and do not establish causality [2].
Additionally, much of the existing research is not directly applicable to healthy individuals who simply crack their knuckles out of habit. The lack of studies specifically examining the act of knuckle cracking and its impact on the brain means that we are largely in uncharted territory, and any conclusions would be speculative at best.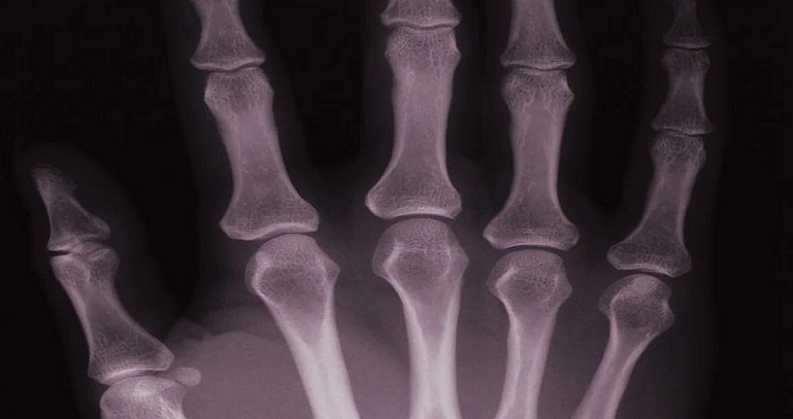 Theories on How Knuckle Cracking May Affect Brain Health
While existing research may not provide a definitive answer, various theories offer plausible explanations on how the act of knuckle cracking could potentially affect brain health. These theories stem from both physiological and psychological perspectives, aiming to shed light on the intricate body-brain relationship.
Possible Physiological Connections
Physiology could offer some interesting angles for how knuckle cracking impacts the brain. Though not substantiated by extensive research, here are some mechanisms that have been theorized.
Nervous System
The body's nervous system serves as the communication network between the brain and the rest of the body, including our joints. Some researchers posit that the act of knuckle cracking could stimulate nerve endings, sending signals to the brain that might have an impact — either beneficial or detrimental — on cognitive function [3].
Blood Flow
Another avenue to explore is the change in blood flow that occurs during the cracking of joints. Though transient, these shifts might have a minimal but existing effect on the brain's blood supply, which in turn could potentially affect cognitive health. While this is highly speculative, the vital role that blood flow plays in brain function makes it an area worthy of investigation.
Psychological Aspects
Sometimes, it's not just the body but the mind that provides a connecting bridge to brain health. Let's examine some psychological theories surrounding knuckle cracking.
Stress Relief
Many people report feeling a sense of relief or release after cracking their knuckles. If this sensation results in lower stress levels, then it could indirectly have a positive impact on brain health. Stress is known to have detrimental effects on the brain, including impaired memory and reduced neuroplasticity.
Compulsive Behavior
On the flip side, compulsive knuckle cracking could be indicative of underlying stress or anxiety issues. Compulsive behaviors often form as coping mechanisms and can sometimes escalate into more severe mental health conditions, which would undoubtedly have an impact on cognitive function [4].
Cultural and Social Implications
The act of knuckle cracking is not just a physical action; it's often embedded within a social or cultural context. For instance, some cultures may view knuckle cracking as a negative habit, adding a layer of social stress that could potentially affect mental well-being. Similarly, if an individual is criticized for this habit, it might result in social anxiety or decreased self-esteem, impacting cognitive health indirectly.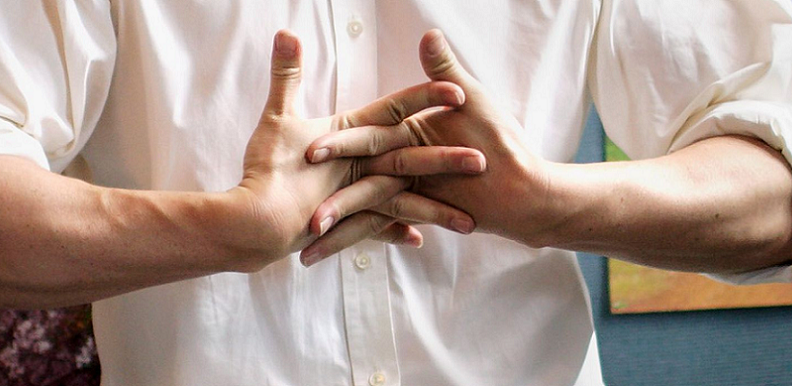 Debunking Knuckle Cracking Myths
Myths surrounding knuckle cracking and its purported effects on both joint and brain health are abundant. Dispelling these myths is not just a matter of scientific integrity but also essential for public understanding. Here, we tackle some of the most persistent fallacies to set the record straight.
Myth: Knuckle Cracking Causes Arthritis
As mentioned earlier, one of the most enduring myths about knuckle cracking is that it causes arthritis. Numerous studies have investigated this claim and found no significant link between the two. While excessive joint manipulation might cause discomfort, there is no scientific evidence to suggest that cracking your knuckles will lead to arthritis.
Myth: Knuckle Cracking Leads to Reduced Cognitive Function
Another myth that occasionally makes the rounds is that knuckle cracking can lead to decreased cognitive function. There is currently no research that supports this claim. Our review of the existing research on the joint-brain connection showed no studies specifically linking knuckle cracking to cognitive decline.
Myth: Knuckle Cracking is a Sign of Nervousness or Anxiety
While some people may crack their knuckles when nervous, labeling it as a universal sign of anxiety is misleading. As we discussed earlier, people crack their knuckles for a variety of reasons, ranging from physical comfort to mere habit. Making blanket psychological assessments based on this behavior is not scientifically supported.
Myth: The Louder the Crack, the More "Damage" Done
Some people believe that a louder crack indicates more significant damage or stress on the joint, potentially leading to problems in the future, even cognitive ones. However, the volume of the cracking sound is more about the mechanics of the joint and the presence of synovial fluid than any form of "damage." There's no evidence to support the idea that a louder crack has any differing impact on joint or brain health [5].
Myth: It's Harmful to Crack Your Knuckles Frequently
While it might annoy those around you, there's no scientific evidence to suggest that frequent knuckle cracking is harmful to your joints or your brain. The act does not appear to have detrimental effects on joint health, and as we've covered, its impact on brain health is still an open question with no conclusive evidence pointing to harm.
Everyday Implications of Knuckle Cracking
Having navigated the complexities of knuckle cracking, the existing research on the joint-brain connection, and the theories that attempt to link them, it's time to bring this discussion into the realm of everyday life. What does all this mean for the average person who either habitually cracks their knuckles or is surrounded by people who do? Are there any takeaways that could influence our daily choices and well-being?
Understanding Personal Habits
One of the key takeaways from our exploration is the importance of understanding personal habits and their potential impact on health. Whether you crack your knuckles to relieve stress or simply out of habit, being aware of why you engage in certain behaviors can be enlightening. For those who find that knuckle cracking becomes a compulsion, or an action performed without thought, it may be worth considering what triggers this behavior and whether it serves as a coping mechanism for underlying stress or anxiety.
Importance of Mindfulness
Given that our understanding of the joint-brain connection is still evolving, adopting a more mindful approach to our bodily habits could be beneficial. Mindfulness involves being fully present and engaged in the moment, which can offer deeper insights into why we do what we do. This doesn't necessarily mean you need to stop cracking your knuckles, but rather, be aware when you are doing it and why. The act of pausing and thinking can itself have positive cognitive benefits.
Conversation Starter
The topic of knuckle cracking as it relates to brain health is not only fascinating but also serves as a good conversation starter on the broader subject of cognitive well-being. By discussing these topics openly, we can collectively debunk myths, share research, and perhaps inspire future scientific studies. Public dialogue can lead to increased awareness and understanding, fostering a community interested in the intertwined nature of physical and mental health.
Keep an Eye on Emerging Research
Given that scientific understanding of the joint-brain connection is still in its infancy, keeping an eye on new research can offer updated perspectives. It's an exciting field that could reveal surprising connections between our physical actions and cognitive functions. Being informed will allow you to make more educated choices about your health and well-being.
Individual Choice
At the end of the day, whether or not to crack your knuckles comes down to individual choice. Until concrete scientific evidence suggests otherwise, there seems to be no harm in the occasional popping of joints. However, if you experience discomfort, pain, or find yourself cracking your knuckles excessively, it may be worth consulting a healthcare professional.
References

[1] Knuckle cracking: Annoying and harmful, or just annoying?
[2] Is Cracking Your Knuckles Bad for You?
[3] Ask a Doc: Is Knuckle Cracking Bad?
[4] Cracking your knuckles: What really happens inside your joints?
[5] Is Knuckle Cracking Bad for You?