The Brain-Energy Connection: Fueling the Powerhouse of Cognition
Imagine the brain as a high-tech control center, overseeing every thought, action, and emotion we experience. Just like any advanced machinery, this powerhouse requires energy, and not just any energy – the right kind. Our choices, from the foods we consume to the amount of sleep we get, directly influence our brain's capacity to function at its best. Here we examine the intricate relationship between energy and cognitive health, shedding light on how our everyday decisions can either fuel or deplete the incredible powerhouse that is our brain.
The Basic Mechanics of the Brain
Our brain, often compared to a supercomputer, is undoubtedly the most complex and vital organ in the human body. Its intricate structure and functioning allow us to think, feel, move, and interact with our surroundings. To truly understand how energy fuels our cognitive functions, we first need to grasp the fundamental mechanics of our brain.
Overview of Brain's Structure and Components
Every action we take, every thought we conceive, and every emotion we feel stems from the countless interactions within the brain. This extraordinary organ consists of approximately 86 billion neurons, which communicate with each other through synapses.
Neurons and Synapses
Neurons are the primary cells of the brain, responsible for transmitting information. These cells communicate through specialized junctions known as synapses. When a neuron is activated, it releases neurotransmitters into the synapse, which are then picked up by receptors on the adjacent neuron. This transmission is the foundation of all our cognitive functions.
Regions and Their Functions
The brain is not just a homogeneous mass; it's a mosaic of various regions, each with its unique responsibilities. The cerebrum, the largest part, is responsible for higher-order functions such as thought, language, and sensory processing. The cerebellum, located at the back, plays a crucial role in motor control and coordination. The brainstem connects the brain to the spinal cord and regulates vital functions like breathing and heart rate.
The Role of Glucose and Oxygen
To sustain its complex operations, the brain requires a steady supply of energy. This energy primarily comes from glucose and oxygen, which the brain uses more intensively than any other organ.
Brain's Primary Energy Sources
Glucose is the brain's primary source of fuel. Unlike other organs that can utilize various nutrients for energy, the brain relies heavily on glucose. It's fascinating to note that while the brain represents only about 2% of the body's weight, it consumes approximately 20% of the body's glucose-derived energy [1].
The Brain's High Energy Demand
Oxygen is essential in the process of converting glucose into usable energy. When glucose is metabolized in the presence of oxygen, it produces adenosine triphosphate (ATP), the primary energy currency of cells. This process, known as aerobic respiration, helps maintain the continuous flow of energy needed for the brain's numerous functions.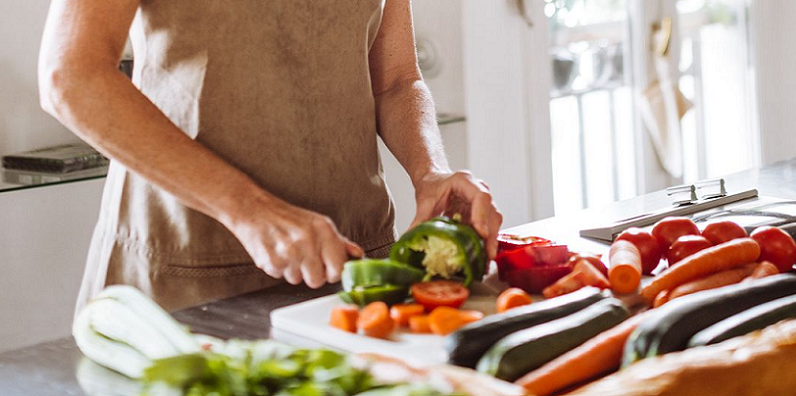 How the Body Fuels the Brain
The human brain, despite its relatively small size, is a voracious consumer of energy. For it to function optimally, the body has established intricate systems to supply the brain with the necessary nutrients, primarily glucose and oxygen.
Digestion and Energy Extraction
Before we can explore the direct sources of energy for the brain, it's essential to understand the initial steps. The food we consume doesn't instantly become fuel. It undergoes a series of processes, starting in our digestive system.
Conversion of Food into Glucose
When we eat, our digestive system breaks down carbohydrates from our diet into simpler sugars, primarily glucose. This glucose is then absorbed into our bloodstream. From there, it can be transported throughout our body, providing energy to our cells, tissues, and organs. The brain, in particular, relies heavily on this glucose for its operations.
Importance of a Balanced Diet
While it's clear that glucose is vital for brain function, not all sources of glucose are created equal. Simple sugars, like those found in candies and sodas, can cause rapid spikes and subsequent crashes in blood sugar levels. This can lead to short bursts of energy followed by periods of fatigue. Complex carbohydrates, on the other hand, found in whole grains, fruits, and vegetables, provide a more steady and sustained energy source. Hence, for continuous brain function, a balanced diet rich in complex carbohydrates is essential [2].
Circulation and Oxygen Supply
Once the glucose is ready in the bloodstream, it needs to be delivered to the brain. This is where our cardiovascular system plays a pivotal role, ensuring that not only glucose but also oxygen reaches our brain cells.
Role of the Cardiovascular System
Our heart pumps oxygen-rich blood throughout our body. As this blood circulates, it carries with it the vital glucose from our digestive processes. The brain's network of blood vessels ensures that every part of this vital organ receives its share of nutrients and oxygen. The importance of a healthy cardiovascular system cannot be overstated, as any disruption in this delivery system can lead to cognitive impairments and, in severe cases, irreversible brain damage.
Importance of Proper Breathing
Oxygen, while a silent partner in the energy equation, is just as crucial. Our respiratory system, mainly our lungs, extracts oxygen from the air we breathe. This oxygen binds to hemoglobin in our red blood cells, which then transport it to various parts of our body, including the brain. Proper breathing techniques and good lung health are paramount for ensuring optimal brain function. Deep, rhythmic breathing not only optimizes oxygen intake but also aids in stress reduction, further supporting brain health.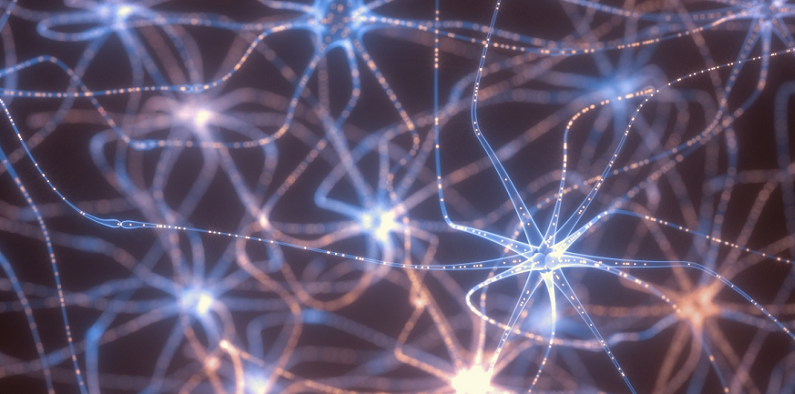 The Connection Between Diet and Brain Health
Food is more than just sustenance; it's the primary source of energy and building blocks for our bodies, including our brains. The adage "You are what you eat" takes on heightened significance when considering the direct and profound impact our diet has on cognitive health and function. But how precisely does our diet influence the brain?
Impact of Nutrient-Deficient Diets
The brain, a complex organ with myriad functions, requires a diverse range of nutrients to operate optimally. A deficiency in these crucial elements can manifest in a variety of cognitive challenges.
Cognitive Decline
A diet lacking essential vitamins and minerals can hinder brain function. For instance, deficiencies in B-vitamins, particularly B12, have been linked to memory issues and cognitive decline. Similarly, low levels of omega-3 fatty acids can compromise the integrity of neuronal membranes, potentially slowing down signal transmission between neurons.
Mood Disorders
Our diet doesn't just influence our cognitive prowess; it also plays a role in regulating our emotions. Serotonin, often termed the "feel-good neurotransmitter," is primarily produced in the gastrointestinal tract. Diets low in tryptophan, a precursor to serotonin, can lead to reduced serotonin production, potentially heightening risks of depression and mood imbalances [3].
Brain-Boosting Foods and Nutrients
While it's clear that a poor diet can have detrimental effects on the brain, the flip side is equally true: consuming the right foods can act as a boon for our cognitive health.
Omega-3 Fatty Acids
Found abundantly in fatty fish like salmon, mackerel, and sardines, omega-3s are essential for brain health. These fatty acids, particularly DHA (docosahexaenoic acid), are integral to the structure of our neurons. Regular consumption of omega-3s has been linked to improved cognitive function, reduced risks of dementia, and better emotional health.
Antioxidants and Vitamins
Fruits and vegetables, especially those with rich, vibrant colors, are packed with antioxidants. These compounds combat oxidative stress, which can damage brain cells. Vitamins C and E, in particular, have shown potential in reducing the risk of cognitive decline. Blueberries, strawberries, and leafy greens are excellent choices for these beneficial compounds.
Complex Carbohydrates and Fiber
Whole grains, legumes, and fiber-rich foods are essential for sustained energy delivery to the brain. Unlike simple sugars that can lead to erratic energy levels, complex carbohydrates provide a steady glucose release. This not only ensures consistent brain function but also aids in maintaining healthy blood sugar levels, which has additional health benefits.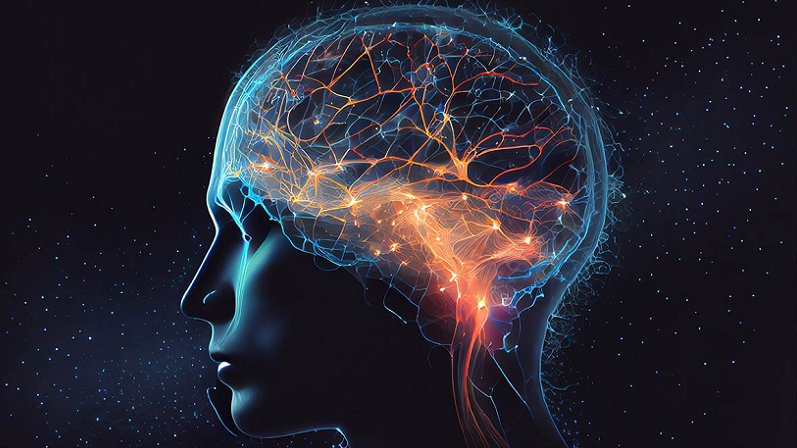 Physical Activity and Its Impact on Brain Energy
Beyond the meals we consume, another pivotal factor influencing our brain's vitality is physical activity. It might seem counterintuitive – how does moving our body benefit our brain? Yet, the intricate web of connections in our physiology ensures that when we care for our body, our brain reaps the rewards.
The Benefits of Regular Exercise
The link between physical fitness and mental acuity is well-established in scientific literature. Exercise doesn't just tone muscles and burn calories; it also catalyzes processes that enhance brain function.
Increased Blood Flow to the Brain
Engaging in physical activity stimulates the heart to pump blood more vigorously. As a result, there's an increased blood flow not only to our muscles but also to our brain. This augmented circulation ensures that the brain receives a more substantial amount of oxygen and nutrients, which can enhance cognitive processes and stimulate the growth of new neuronal connections [4].
Enhancement of Cognitive Abilities
Exercise has been shown to boost the levels of brain-derived neurotrophic factor (BDNF), a protein essential for the health of nerve cells. Increased BDNF levels can lead to improved memory, faster information processing, and enhanced problem-solving abilities. Moreover, regular physical activity has been linked to a decreased risk of neurodegenerative diseases, like Alzheimer's, in the long run.
The Mind-Body Connection
While the physiological benefits of exercise are profound, it's essential not to overlook the psychological aspects. Moving our bodies can directly impact our state of mind.
The Role of Endorphins and Neurotransmitters
Physical activity triggers the release of a cocktail of chemicals in the brain, including endorphins, dopamine, and serotonin. These neurotransmitters play a role in mood regulation, stress reduction, and overall well-being. Endorphins, in particular, are known as natural painkillers and mood elevators, often responsible for the "runner's high" that many athletes describe.
Mindfulness and Meditation Practices
While traditionally not categorized under physical activity, mindfulness exercises and meditation have a demonstrable impact on brain health. These practices, which involve focused attention, deep breathing, and body awareness, can increase gray matter density in the brain, improve attention span, and boost emotional well-being. Integrating mindfulness exercises into a regular routine can offer a holistic approach to physical and mental health.
The Importance of Sleep in Brain Energy Regulation
Sleep, often overlooked in our bustling lives, plays an indispensable role in regulating brain energy and function. It's not merely a period of rest; sleep is the time when the brain undergoes essential maintenance, rejuvenation, and consolidation processes. In understanding how the brain's energy dynamics work, acknowledging the critical role of sleep is paramount.
Sleep as the Brain's Recharge Phase
Just like how our devices need to be plugged in and charged, our brains benefit from regular, quality downtime to replenish and restore.
Removal of Toxins
During our waking hours, the brain accumulates waste products, including proteins that can be detrimental in high concentrations. One such protein, beta-amyloid, has been linked to Alzheimer's disease. Sleep activates the brain's waste removal system, known as the glymphatic system, helping clear out these toxins.
Restoration of Energy Reserves
While we sleep, the brain takes the opportunity to restore its energy reserves. Adenosine triphosphate (ATP), the primary energy currency of cells, is replenished more efficiently during sleep. This ensures that the brain is prepared for the energy demands of the following day [5].
Cognitive Consolidation and Emotional Regulation
Sleep isn't solely about physical restoration. It's a pivotal period for cognitive processes, memory consolidation, and emotional well-being.
Memory and Learning
Throughout the day, we are exposed to a plethora of information. Sleep plays a crucial role in sorting and storing this data. During the deeper stages of sleep, the brain transfers short-term memories from the hippocampus to the cortex, where they become long-term memories. This consolidation process is vital for learning and knowledge retention.
Emotional Balance
Ever noticed heightened irritability or mood swings after a poor night's sleep? There's a reason for that. Sleep deeply impacts our emotional regulation processes. REM (rapid eye movement) sleep, in particular, plays a crucial role in processing emotional experiences and regulating mood. Consistent, quality sleep ensures we approach each day with emotional equilibrium and resilience.
The Consequences of Sleep Deprivation
While understanding the benefits of sleep is essential, it's equally vital to recognize the consequences of its lack.
Cognitive Impairments
A lack of sleep can lead to slowed thinking, reduced attention span, and impaired decision-making abilities. These effects can be seen after just one night of insufficient sleep, highlighting the importance of regular sleep patterns.
Long-Term Health Risks
Chronic sleep deprivation doesn't just affect our cognitive and emotional states in the short term. Over time, it can increase the risk of various health issues, including obesity, diabetes, cardiovascular diseases, and even certain cancers. The brain, when consistently deprived of sleep, also faces an increased risk of disorders like Alzheimer's and Parkinson's.
References

[1] How your brain makes and uses energy
[2] How Much Energy Does the Brain Use?
[3] Energy demands limit our brains' information processing capacity
[4] Sugar for the brain: the role of glucose in physiological and pathological brain function
[5] Why Does the Brain Need So Much Power?