Emotional Intelligence: A Guide to Coaching, Teacher Development, and Engaging Workshops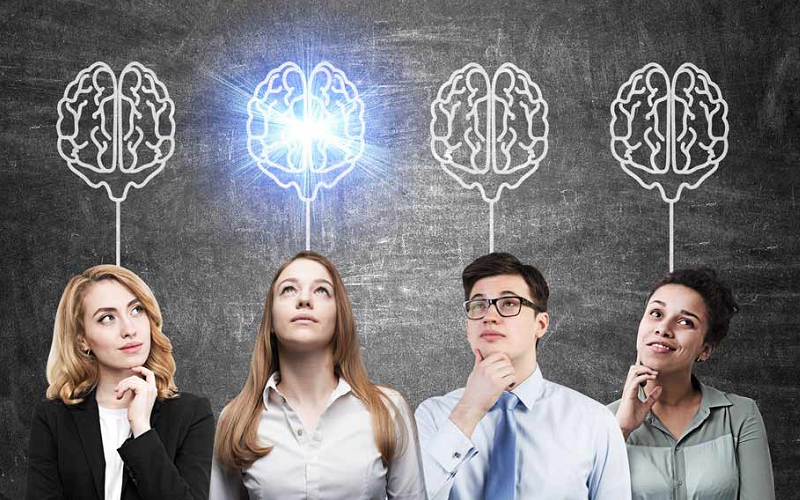 In today's fast-paced and dynamic world, emotional intelligence is increasingly recognized as a crucial factor for success in both personal and professional spheres. The ability to understand, manage, and effectively express emotions, as well as empathize with the feelings of others, can significantly impact one's well-being, relationships, and performance. Here we explore the world of emotional intelligence coaching, providing valuable insights on practical learning techniques, the importance of emotional intelligence for teachers, and how to effectively conduct workshops that foster emotional growth.
Introduction to Emotional Intelligence Coaching
Emotional intelligence (EI) has emerged as a vital skill set for achieving success in various aspects of life, including career growth, personal relationships, and overall well-being. The growing importance of EI has led to a surge in demand for emotional intelligence coaching, which aims to help individuals develop their emotional competencies and improve their interactions with others.
Defining Emotional Intelligence
Emotional intelligence, as defined by psychologists Peter Salovey and John D. Mayer, is the ability to recognize, understand, manage, and use emotions effectively in oneself and others [1]. It consists of four key components: self-awareness, self-management, social awareness, and relationship management. Developing emotional intelligence enables individuals to navigate social situations, resolve conflicts, and make sound decisions based on a deep understanding of their emotions and those of the people around them.
Importance of Emotional Intelligence in Personal and Professional Life
Research has shown that emotional intelligence plays a crucial role in determining success in various domains of life [2]. In the professional realm, individuals with high EI are more likely to be effective leaders, team players, and communicators. They can better manage stress, adapt to change, and collaborate with others to achieve common goals.
In personal relationships, emotional intelligence facilitates empathetic understanding and fosters stronger, more meaningful connections with friends, family, and romantic partners. Individuals with high EI tend to experience greater life satisfaction, self-esteem, and mental health, as they can navigate emotional challenges more effectively.
Role of Coaching in Developing Emotional Intelligence
Emotional intelligence coaching is a specialized form of coaching that focuses on helping individuals enhance their emotional competencies. This process involves identifying areas for improvement, setting specific goals, and working on strategies and techniques to develop emotional skills. Through personalized guidance, support, and feedback, emotional intelligence coaches assist clients in cultivating self-awareness, empathy, effective communication, and resilience, thereby enabling them to achieve personal and professional growth.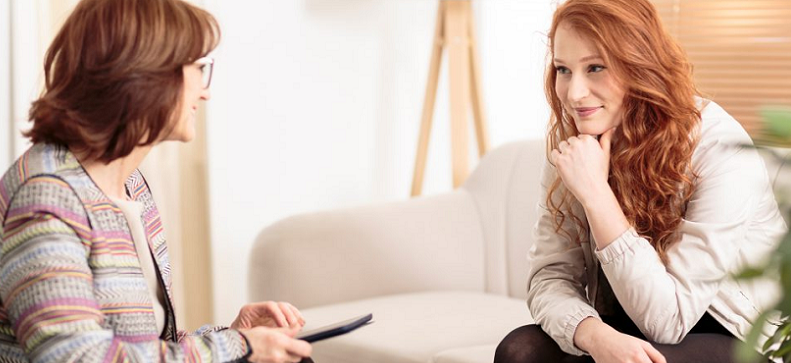 Emotional Intelligence Coaching Techniques and Strategies
Developing emotional intelligence involves learning and practicing a range of techniques and strategies that target the various components of EI. Emotional intelligence coaches employ a variety of tools and methods to help clients enhance their emotional competencies, ultimately leading to more fulfilling personal and professional lives.
Identifying and Managing Emotions
One of the primary goals of emotional intelligence coaching is to help clients recognize and understand their emotions. Coaches use techniques such as journaling, mindfulness exercises, and self-assessment tools to promote self-awareness and reflection. By identifying the triggers and patterns of their emotional responses, clients can learn to manage their emotions more effectively, preventing them from becoming overwhelming or hindering their decision-making abilities.
Developing Empathy and Compassion
Empathy and compassion are essential components of emotional intelligence, as they enable individuals to understand and connect with the emotions of others. Coaches may use role-playing exercises, active listening techniques, and perspective-taking activities to help clients cultivate empathy and become more attuned to the emotional needs of those around them. Developing empathy and compassion not only fosters stronger relationships but also enhances collaboration and teamwork in professional settings.
Improving Interpersonal Skills
Effective communication is a cornerstone of emotional intelligence, and emotional intelligence coaching often involves honing interpersonal skills. Coaches may employ exercises such as assertiveness training, conflict resolution techniques, and nonverbal communication practice to help clients improve their ability to express themselves clearly and respectfully. By enhancing their interpersonal skills, individuals can build better relationships, resolve conflicts constructively, and collaborate more effectively with others.
Enhancing Decision-Making and Problem-Solving Abilities
Emotionally intelligent individuals are able to use their emotions to inform their decision-making and problem-solving processes. Emotional intelligence coaching may involve developing techniques for integrating emotional information into rational thought, such as recognizing and mitigating cognitive biases, engaging in reflective thinking, and considering the emotional consequences of decisions. By honing their decision-making and problem-solving abilities, clients can make more informed choices and navigate complex situations more effectively.
Building Resilience and Stress Management Skills
Resilience and effective stress management are crucial for maintaining emotional well-being in the face of adversity. Emotional intelligence coaches may use techniques such as cognitive restructuring, mindfulness practices, and relaxation exercises to help clients build resilience and cope with stress more effectively. By developing these skills, individuals can better manage the emotional challenges they encounter in their personal and professional lives, leading to improved mental health and overall well-being.
Emotional Intelligence for Teachers
The role of emotional intelligence in education is becoming increasingly recognized as an essential factor in both teacher effectiveness and student success [3]. Teachers with strong emotional intelligence skills can create positive learning environments, foster meaningful connections with students, and contribute to their emotional growth.
Significance of Emotional Intelligence in Education
Emotional intelligence is crucial in educational settings, as it influences the quality of teacher-student interactions, classroom management, and overall learning experiences. Teachers with high emotional intelligence can empathize with students, understand their emotional needs, and respond appropriately to diverse situations. Emotionally intelligent teachers can create a positive learning atmosphere, where students feel supported and encouraged to develop their own emotional intelligence skills.
How Emotional Intelligence Enhances Teaching Effectiveness
Developing emotional intelligence skills can significantly improve teaching effectiveness in several ways:
Improving Classroom Management
Emotionally intelligent teachers are better equipped to handle the challenges of classroom management. They can anticipate potential issues, de-escalate conflicts, and maintain a positive learning environment. By effectively managing their own emotions, teachers can serve as role models for students and foster a sense of emotional safety and stability in the classroom.
Fostering Positive Student-Teacher Relationships
Strong emotional intelligence skills enable teachers to form meaningful connections with their students. By demonstrating empathy and understanding, teachers can cultivate trust and rapport, leading to more open communication and improved student engagement. Positive student-teacher relationships are associated with higher academic achievement, increased motivation, and reduced behavioral problems.
Facilitating Students' Emotional Growth
Emotionally intelligent teachers can play a crucial role in nurturing their students' emotional development. By recognizing and addressing students' emotional needs, teachers can promote emotional well-being and resilience. Additionally, they can incorporate social-emotional learning activities into the curriculum, helping students develop their own emotional intelligence skills.
Strategies for Teachers to Enhance Emotional Intelligence
To improve their emotional intelligence, teachers can employ a variety of strategies:
Self-Reflection and Emotional Awareness
Regular self-reflection is crucial for enhancing emotional intelligence. Teachers can engage in journaling, mindfulness practices, and self-assessment tools to better understand their emotions and identify areas for growth.
Cultivating Empathy for Diverse Student Needs
Teachers can develop empathy by actively seeking to understand the perspectives and emotions of their students. This may involve listening attentively, asking open-ended questions, and considering the unique circumstances and backgrounds of individual students.
Promoting a Positive Learning Environment
Creating a positive learning environment involves setting clear expectations, providing consistent feedback, and celebrating successes. Emotionally intelligent teachers can foster a supportive atmosphere where students feel valued, respected, and encouraged to express themselves.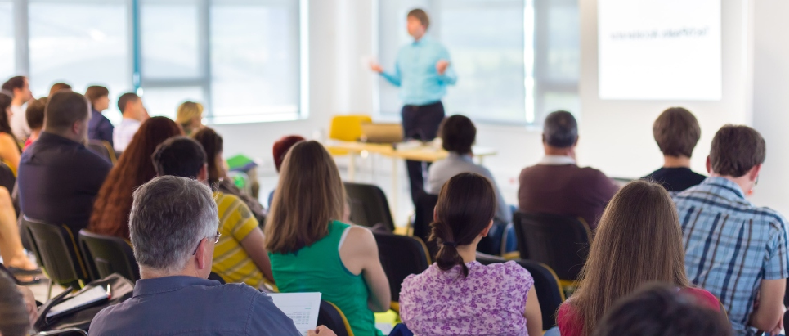 Emotional Intelligence Workshops
Emotional intelligence workshops offer a valuable opportunity for individuals to develop their emotional competencies in a group setting. These workshops can be tailored to various audiences, including professionals, educators, and students, and can focus on specific aspects of emotional intelligence or provide a comprehensive overview of the topic.
Purpose and Benefits of Emotional Intelligence Workshops
Emotional intelligence workshops are designed to help participants enhance their emotional competencies through interactive learning activities and group exercises. By attending these workshops, individuals can gain a deeper understanding of the importance of emotional intelligence, learn practical techniques for managing emotions and improving interpersonal skills, and receive valuable feedback from facilitators and peers. Workshops can also foster a sense of community and support, as participants share their experiences and learn from one another.
Key Components of an Effective Emotional Intelligence Workshop
An effective emotional intelligence workshop should include several key components to ensure a meaningful and impactful learning experience:
Interactive and Experiential Learning Activities
Workshops should engage participants through hands-on activities and interactive exercises that promote experiential learning. This may include role-playing, group discussions, problem-solving tasks, and other activities that allow participants to practice emotional intelligence skills in a supportive environment.
Individual and Group Exercises
A mix of individual and group exercises can cater to different learning preferences and provide opportunities for participants to develop their emotional competencies both independently and collaboratively. By working together in groups, participants can learn from one another, build relationships, and enhance their teamwork skills.
Assessments and Feedback
Emotional intelligence workshops should include assessments and feedback to help participants gauge their progress and identify areas for improvement. Facilitators can use self-assessment tools, peer evaluations, and structured feedback sessions to provide constructive feedback and guide participants toward further growth.
Tips for Organizing a Successful Emotional Intelligence Workshop
To ensure a successful emotional intelligence workshop, consider the following tips:
Establishing Clear Objectives
Define the specific goals and objectives of the workshop, and communicate these clearly to participants. This will help create a focused learning experience and allow participants to better understand the purpose of the workshop.
Choosing the Right Facilitator
Select a knowledgeable and experienced facilitator who can effectively engage participants, lead interactive activities, and provide valuable feedback. The facilitator should be skilled in emotional intelligence coaching and have a deep understanding of the subject matter.
Creating a Safe and Supportive Environment
Cultivate a safe and supportive atmosphere where participants feel comfortable sharing their experiences, emotions, and vulnerabilities. Encourage open communication, active listening, and mutual respect among participants to foster a sense of community and trust.
Measuring the Impact of Emotional Intelligence Coaching
Evaluating the impact of emotional intelligence coaching is essential for understanding its effectiveness and demonstrating its value to individuals and organizations. By measuring the outcomes of coaching interventions, we can identify best practices, refine coaching techniques, and validate the significance of emotional intelligence in personal and professional development.
Key Metrics for Assessing Impact
There are several metrics that can be used to evaluate the impact of emotional intelligence coaching:
Self-Assessment and Reflection
Self-assessment tools, such as emotional intelligence questionnaires and self-reflection exercises, can help participants gauge their progress and identify areas for improvement. These tools provide valuable insights into an individual's emotional competencies and can be used to track growth over time.
Behavioral Change
Observing behavioral changes in clients is a key indicator of the effectiveness of emotional intelligence coaching. This may include improvements in communication, conflict resolution, empathy, and emotional regulation. By tracking these changes, coaches can determine the extent to which their interventions have influenced clients' emotional competencies.
Organizational and Personal Outcomes
Measuring the impact of emotional intelligence coaching on organizational and personal outcomes can help demonstrate its value. This may involve assessing changes in employee engagement, job satisfaction, team performance, and leadership effectiveness. On a personal level, improvements in relationships, mental health, and overall well-being can also serve as indicators of coaching effectiveness.
Challenges in Measuring Effectiveness
Measuring the effectiveness of emotional intelligence coaching can be challenging due to several factors:
Subjectivity of Emotional Intelligence
Emotional intelligence is a complex and multifaceted construct that is often difficult to quantify [4]. As a result, measuring changes in emotional competencies can be subjective and may require the use of multiple assessment tools and approaches.
Timeframe for Assessing Impact
The impact of emotional intelligence coaching may not be immediately evident, as the development of emotional competencies often takes time and practice. Therefore, assessing the effectiveness of coaching interventions may require long-term tracking and evaluation.
Interdependence of Emotional Intelligence Components
The various components of emotional intelligence are interconnected and may influence one another. This interdependence can make it challenging to isolate the specific effects of coaching interventions on individual emotional competencies.
Benefits of Investing in Emotional Intelligence Development
Despite these challenges, investing in emotional intelligence coaching can yield significant benefits for individuals and organizations:
Enhanced Personal and Professional Growth
Developing emotional intelligence skills can lead to improved personal well-being, relationships, and professional success. By investing in emotional intelligence coaching, individuals can unlock their full potential and achieve greater satisfaction in various aspects of life.
Improved Organizational Performance
Organizations that prioritize emotional intelligence development can benefit from improved employee engagement, teamwork, and leadership effectiveness. This can lead to increased productivity, reduced turnover, and a more positive workplace culture.
Long-Term Return on Investment
While the initial investment in emotional intelligence coaching may be substantial, the long-term benefits can significantly outweigh the costs. By fostering emotional competencies in employees, organizations can create a more resilient and adaptable workforce, better equipped to navigate the challenges of today's rapidly changing world.
Related Emotional Intelligence Posts
Mastering Emotional Intelligence: Worksheets, Exercises, and Activities for a Happier, More Connected Life
Mastering Emotional Intelligence: The Key to Thriving Relationships
The Role of Emotional Intelligence in Slowing Cognitive Decline
References

[1] Emotional Intelligence – Peter Salovey, John D. Mayer
[2] The Importance of Emotional Intelligence
[3] Emotional Intelligence as a Predictor of Teacher Engagement
in Classroom
[4] The Measurement of Emotional Intelligence: A Critical Review of the Literature and Recommendations for Researchers and Practitioners