The Impact of Foot Reflexology on Memory: Walking the Path to Better Brain Health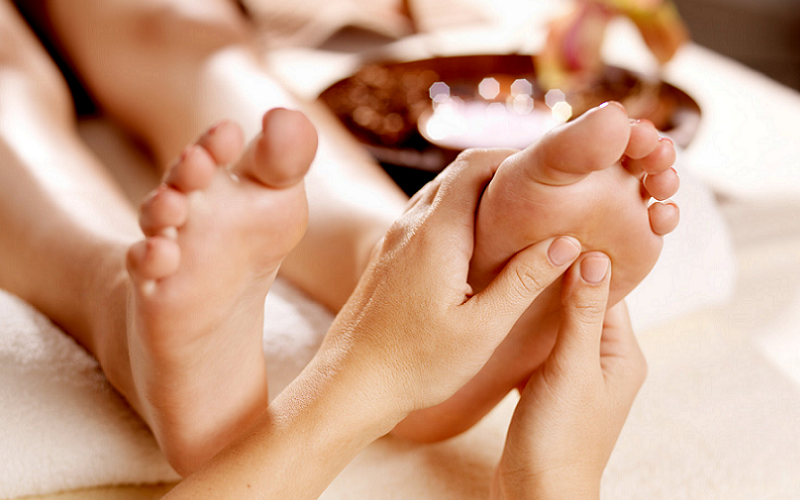 In the intricate maze of health and wellness, there exists a fascinating crossroad where the soles of our feet meet the folds of our brain. Foot reflexology, an age-old therapeutic practice, boasts a myriad of benefits, from pain alleviation to relaxation. But can it really tread the path to improved memory and cognitive health?
Historical Context of Foot Reflexology
The art of foot reflexology isn't a new-age phenomenon, even though it might seem like a contemporary wellness trend. Instead, this practice boasts a rich history, weaving its influence through various cultures and epochs. To truly appreciate the relevance of foot reflexology today, it's pivotal to cast a glance back at its storied origins and evolution.
Origins and Ancient Practices
Long before the age of modern medicine, ancient civilizations were pioneers in recognizing the significance of the feet as a mirror to overall health. Evidence of reflexology practices can be found in various corners of the world.
Egypt
One of the earliest known instances of reflexology dates back to 2330 B.C. in Egypt. Archaeologists discovered a painting in the tomb of an early physician, depicting individuals getting their hands and feet massaged. The hieroglyphics accompanying this painting suggest a therapeutic intent behind these massages.
China
Traditional Chinese Medicine (TCM) has incorporated foot reflexology for thousands of years. Rooted in the belief that energy (Qi) flows through the body, foot reflexology was employed to maintain the balance of this life force. Techniques from ancient Chinese reflexology have significantly influenced contemporary practices.
Native American Tribes
Many indigenous tribes in the Americas used foot therapies to maintain health and restore balance within the body. Their practices were deeply spiritual and believed to bridge the gap between the physical realm and the spiritual world.
Evolution Over Time
Foot reflexology didn't remain static; it evolved, adapting to the medical understandings and cultural beliefs of each era [1].
Middle Ages
As medical knowledge expanded in the Middle Ages, reflexology practices were integrated into various treatments. Many healers believed that specific pressure points on the feet were connected to distant organs, influencing their health.
19th & 20th Century
With the advent of scientific research, the 19th and 20th centuries saw significant strides in reflexology. Dr. William Fitzgerald, an American ear, nose, and throat surgeon, introduced the concept of "zone therapy" in the early 1900s. This approach divided the body into ten longitudinal zones, asserting that reflex areas on the feet and hands corresponded to other body parts within the same zone.
Contemporary Practices and Theories
Modern reflexology has incorporated knowledge from its rich past while aligning with current scientific understanding.
Modern Techniques
Reflexologists today employ a mix of old techniques and new findings. Tools, creams, and even electronic devices are sometimes used alongside traditional hand techniques to apply pressure to reflex points.
Global Integration
Today, reflexology isn't restricted to its countries of origin. It's recognized and practiced worldwide, with many countries offering formal education and certification programs.
Research & Development
There's an increasing interest in researching reflexology. Contemporary studies aim to understand its mechanisms better and validate its efficacy for various health conditions, including its impact on memory and cognition.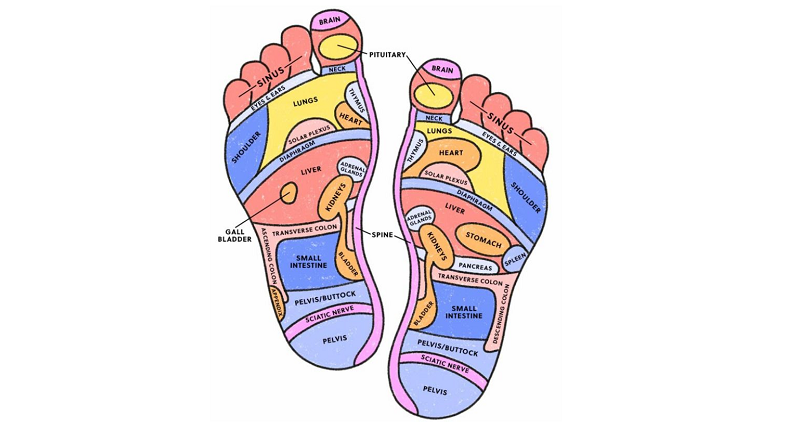 The Science Behind Reflexology
While the historical context provides a robust background on foot reflexology, diving into its scientific underpinnings unravels the true depth of this practice. So, what exactly is the foundation upon which reflexology stands, and how does pressing certain parts of the foot influence the body, especially the brain?
Overview of the Reflexology Map of the Foot
Before delving into the specifics, it's crucial to familiarize ourselves with the fundamental layout that guides reflexologists: the reflexology map of the foot [2].
Primary Zones and Their Corresponding Body Parts
The foot, according to reflexology, is a mirror to our body's inner workings. Each section of the foot corresponds to a specific body part or organ. For instance:
The tip of the toes reflects the head.
The ball of the foot mirrors the heart and chest region.
The arch of the foot relates to the liver, pancreas, and kidneys.
The heel corresponds to the lower back and intestines.
This zone-based structure is the basis of how reflexologists target specific areas in the body by manipulating distinct foot regions.
Relation to Memory Centers in the Brain
Notably, the areas that align with our brain and memory centers are located primarily in the big toe and the tips of the other toes. By stimulating these regions, reflexologists aim to directly influence the brain, especially the areas responsible for memory and cognitive processes.
Basic Principles of Reflexology
Behind each press, prod, and massage is a guiding principle that reflexologists swear by.
Energy Flow
Echoing ancient Chinese beliefs, modern reflexology also upholds the idea of an energy flow – often termed "life force" or "Qi". This energy flows through specific pathways or "meridians" in the body. Blockages or imbalances in this flow can lead to health issues [3].
Reflex Points
Each reflex point on the foot corresponds to a particular organ or body part. By applying pressure to these points, reflexologists believe they can clear blockages, stimulate energy flow, and thereby promote health in the related organ.
Holistic Healing
Reflexology doesn't just target the symptoms or specific ailments. Instead, it takes a holistic approach, addressing the body as an interconnected system. The aim is to bring the entire body into balance, which in turn aids individual issues.
Explanation of How Reflexology Can Impact the Nervous System
Central to understanding reflexology's potential benefits for memory is its interaction with the nervous system.
Stimulation of Nerve Endings
The human foot has around 7,000 nerve endings. When reflexologists apply pressure to specific points, it stimulates these nerve endings, sending signals up to the central nervous system and the brain.
Endorphin Release
Reflexology can lead to the release of endorphins – the body's natural painkillers and mood elevators. This not only promotes relaxation but might also aid in improved brain function.
Increased Blood Flow
Reflexology has been suggested to improve circulation. Better blood flow, especially to the brain, can potentially enhance cognitive functions and memory.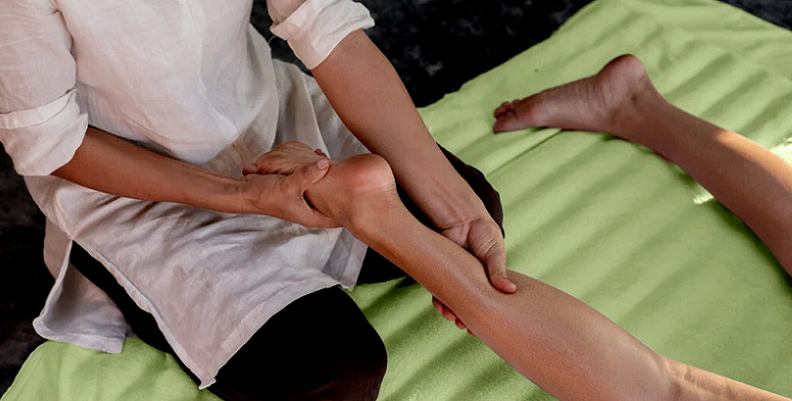 Research on Reflexology and Memory Enhancement
The intriguing connection between foot reflexology and cognitive health, particularly memory enhancement, has captured the interest of scientists and researchers alike. While the traditional understanding and anecdotal testimonies offer promising insights, it's empirical research that provides tangible evidence.
Key Reflexology Studies Conducted
Numerous studies have embarked on the journey to discern the impact of reflexology on memory and cognition. Here's a look at a few notable ones.
Study on the Elderly Population
In a particular study involving elderly participants, regular reflexology sessions were found to improve short-term memory recall. Participants reported feeling more alert and were better able to recall recent events after consistent sessions [4].
Research on Students
Another study targeting a younger demographic, specifically students, demonstrated that those who underwent reflexology sessions during their exam periods showed a better retention rate than their peers. The results hinted at reflexology's potential in alleviating exam-related stress, thereby improving memory retention.
Neurological Studies
Advanced neurological research using brain imaging techniques like fMRI has shown that reflexology can activate specific regions of the brain related to memory. The exact mechanism remains a topic of debate, but the results are promising in showcasing a direct brain-foot connection.
Limitations and Considerations in the Reflexology Research
While the findings are intriguing, it's essential to approach them with a discerning eye.
Sample Size
Many reflexology studies often involve a smaller sample size, which might not be representative of the broader population.
Control Groups
In some studies, the absence of a control group or a placebo group can make it challenging to definitively attribute results solely to reflexology.
Subjectivity
The subjective nature of improvements, especially when gauging memory enhancements, can introduce a bias. Objective measures and standardized tests are crucial to validate findings.
Personal Testimonials and Anecdotes Regarding Reflexology
Beyond empirical research, personal experiences offer a treasure trove of insights.
Improved Focus
Many individuals claim that reflexology sessions have not only enhanced their memory but also sharpened their focus and attention span.
Stress Relief
Given that stress is a significant deterrent to memory function, many attribute their improved memory to the stress-relieving benefits of reflexology.
Boosted Mental Clarity
A recurring theme in testimonials is the sense of mental clarity and alertness post-session, aiding in better cognitive processing.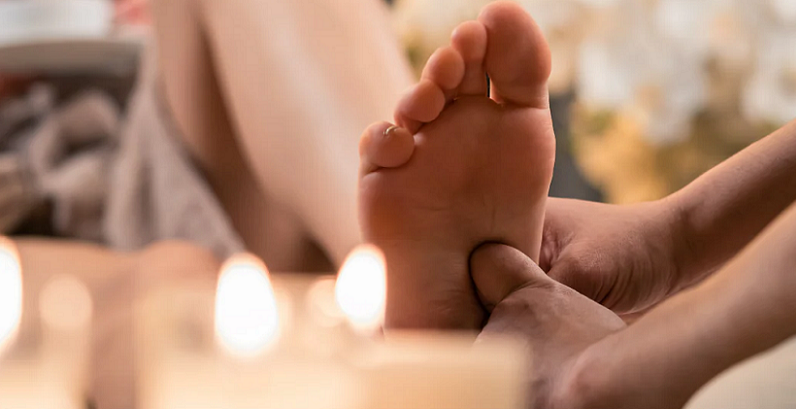 Potential Benefits of Foot Reflexology on Cognitive Health
While foot reflexology's reach extends far beyond just our cognitive functions, it's this very facet of its influence that has intrigued and captivated many. The foot, often overlooked in its silent support of our daily endeavors, might just hold the key to unlocking a myriad of cognitive benefits.
Memory Enhancement
Memory, a cornerstone of our cognitive abilities, stands to gain significantly from reflexology.
Stress Reduction
Chronic stress can wear down the brain and impair memory. Reflexology, known for its relaxing effects, might aid in reducing stress levels, subsequently allowing the brain to function optimally and bolster memory [5].
Improved Circulation
As previously mentioned, reflexology can stimulate blood flow. Better circulation to the brain can potentially enhance cognitive functions, especially memory.
Neurological Stimulation
The stimulation of nerve endings in the feet may activate brain regions associated with memory recall, leading to better memory function over time.
Increased Alertness and Mental Clarity
Beyond memory, reflexology offers benefits that span the breadth of cognitive functions.
Focus and Concentration
Reflexology sessions can induce a state of calm and balance, helping to clear mental fog. This can result in better focus and prolonged concentration on tasks.
Balanced Energy Levels
Many people report feeling rejuvenated after a session, attributing it to the possible balancing of their body's energy or "Qi". This can lead to increased mental stamina and clarity.
Cognitive Processing
Some individuals find that reflexology aids in quicker cognitive processing, allowing them to think on their feet and respond more rapidly to situations.
Potential in Cognitive Disorders
One of the most promising areas where reflexology might make a significant impact is in the realm of cognitive disorders.
Alzheimer's and Dementia
While not a cure, reflexology has been explored as a complementary therapy for individuals with Alzheimer's and dementia. Preliminary findings suggest it might aid in managing some symptoms, particularly related to mood and stress.
Cognitive Decline in Aging
As age-related cognitive decline becomes a pressing concern, reflexology is being considered as a potential preventive or mitigating approach. Regular sessions might help older adults maintain better cognitive health.
Brain Injuries
Some rehabilitation centers have begun incorporating reflexology as part of the therapy for individuals with traumatic brain injuries. The goal is to stimulate brain function and aid in the recovery process.
References

[1] Foot Massage and Physiological Stress in People with Dementia
[2] Can Chinese Reflexology Help Improve Your Memory?
[3] Delay Onset Dementia and Alzheimer Disease with Foot Reflexology
[4] How Massage Benefits Your Brain
[5] A Touch of Compassion: Massage Therapy and Alzheimer's Disease