Sleeping Positions and Dream Patterns: An Exploration into the Subconscious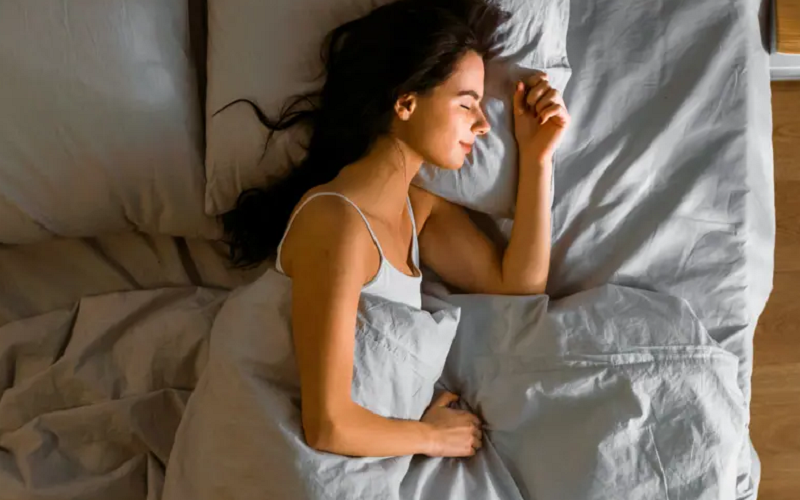 Our nightly slumbers are more than just a time for rest; they're a journey into the depths of our minds, a dive into the realm of dreams and the subconscious. While we often consider sleep as a uniform state of unconsciousness, the reality is far more intricate. The position in which we choose to drift off, whether on our backs, sides, or stomachs, might play a more significant role in our dreams than we ever imagined. Nootropics and cognitive enhancements often dominate conversations about brain health, but the age-old act of sleeping and its nuances hold mysteries still unraveling.
The Science of Dreams
Sleep, as we know it, is an intricate tapestry woven with moments of deep stillness and vibrant dreams. To fully grasp the connection between sleeping positions and dream patterns, we must first understand the fundamental science behind dreams. This knowledge forms the cornerstone of our exploration.
Brief Overview of the Dreaming Process
Dreaming is an integral component of the sleep cycle, occurring primarily, but not exclusively, during the Rapid Eye Movement (REM) stage. However, dreams can also manifest during other sleep stages, albeit differently.
REM and NREM Sleep
Sleep can be broadly divided into two categories: REM and Non-REM (NREM) sleep. NREM sleep has three stages, starting from light sleep (N1 and N2) and progressing to deep or slow-wave sleep (N3). As we move from NREM to REM sleep, our brain activity increases, leading to vivid dreams.
During REM sleep, the brain exhibits patterns similar to when we are awake, with the eyes darting back and forth beneath the eyelids – hence the name 'Rapid Eye Movement.' It's in this phase that the most vivid and often memorable dreams occur. On the other hand, dreams in NREM, especially the deep stages, are usually fragmentary and less vivid.
Role of the Subconscious in Dreaming
Dreams act as a bridge to our subconscious mind. While the exact purpose of dreams remains a topic of debate among researchers, many believe they play a role in processing emotions, consolidating memories, and reflecting our innermost desires and fears. As we navigate through our dreams, we tap into stored memories, unexpressed emotions, and even confront unresolved issues.
Factors Influencing Dream Patterns
Not every night guarantees a cinematic dream sequence. The content, clarity, and emotions tied to our dreams can be influenced by a myriad of factors.
External Stimuli
Sounds, temperatures, and other sensory experiences can infiltrate our dreams. For instance, a playing radio might get integrated into the dream narrative, or the sensation of feeling cold might manifest as a dream set in a snowy landscape [1].
Internal Biological Rhythms
Our internal clock, or circadian rhythm, along with our sleep-wake homeostasis, affects the timing, duration, and depth of our sleep stages. As these rhythms fluctuate, so can the frequency and nature of our dreams.
Emotional and Psychological State
Emotions, both suppressed and expressed, play a starring role in our dreams. Stressful events, trauma, excitement, or even mundane daily occurrences can shape dream content. Furthermore, mental health conditions like depression or anxiety can influence dream frequency, intensity, and emotionality.
Different Sleeping Positions and Their Prevalence
While the science of dreams takes us on a captivating journey inward, our physical posture as we slumber plays an intriguing external role. Before we dive deep into the connection between sleep positions and dream patterns, it's essential to familiarize ourselves with the most common sleeping postures and how frequently they're adopted by people around the world.
Overview of Common Sleeping Positions
Sleeping positions are as varied as the individuals adopting them. However, certain postures have gained popularity over time, often influenced by comfort, health considerations, or cultural practices.
Back Sleeper (Supine Position)
Lying flat on the back with arms resting by the side or on the chest is known as the supine position. This posture is often recommended by health professionals for spine and neck alignment. However, it may lead to snoring in some individuals due to the gravity-induced narrowing of the respiratory tract [2].
Side Sleeper (Lateral Position)
The side sleeper, or the lateral position, can be further divided into two types: sleeping on the left side or the right. Some individuals may curl their legs slightly, while others keep them straight. This position is particularly beneficial for pregnant women and those with certain medical conditions, as it can improve circulation and reduce acid reflux.
Stomach Sleeper (Prone Position)
Stomach sleepers lie face down, often with one leg raised and bent at the knee, resembling a "frog" position. While this posture can reduce snoring, it may place strain on the neck and lower back due to the twisted alignment.
Fetal Position
Arguably one of the most common postures, the fetal position involves curling up on one's side, with the legs drawn up toward the chest and the arms wrapped around. The position offers a sense of comfort and security for many, resembling our posture in the womb.
Cultural and Age-Related Differences in Sleeping Positions
Sleeping postures are not just a matter of individual preference; they are also influenced by cultural norms and age.
Cultural Influences
Different cultures emphasize or promote certain sleeping positions based on traditions, beliefs, or environmental factors. For instance, in some East Asian cultures, the supine position is encouraged, especially for infants, due to beliefs about optimal energy flow. Conversely, in certain Western cultures, the side or fetal position might be more prevalent, owing to prevailing health advice and comfort preferences [3].
Age-Related Differences
As we age, our sleeping positions often undergo changes. Newborns and infants typically sleep on their backs, transitioning to varied postures as they grow. The elderly might favor the back or side positions to alleviate joint pain or other health concerns.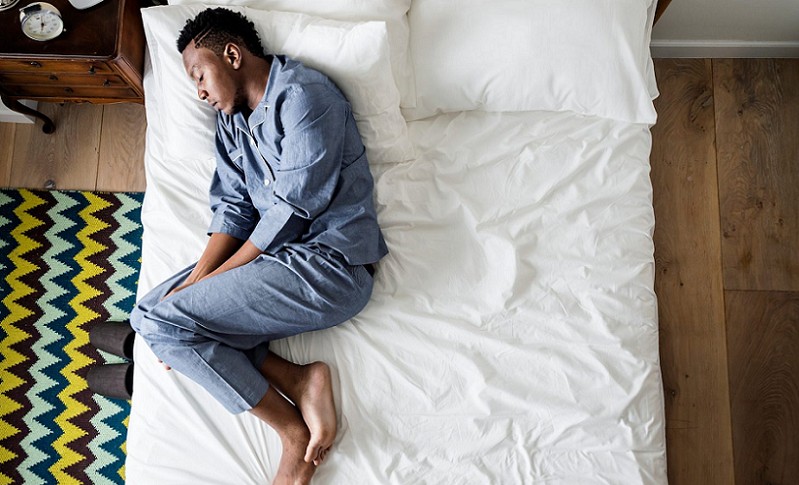 Correlation Between Sleeping Positions and Dream Patterns
The dance between our physical posture during sleep and the dreams that unfurl in our minds is a topic that has fascinated researchers, dream enthusiasts, and the general public alike. The way we lie down at night might not just be a matter of comfort; it could also shape the stories that play out in our subconscious realm.
Historical and Cultural Beliefs About Sleeping Positions and Dreams
Throughout history, diverse cultures have imbued sleeping positions with specific meanings, often linking them to the nature of dreams or even prophecies.
Ancient Interpretations
Ancient civilizations, from the Greeks to the Egyptians, often held beliefs about sleep being a portal to another world or dimension. For instance, in some cultures, sleeping on one's back was thought to invite more profound, spiritual dreams, whereas sleeping on the stomach might elicit dreams of the earthly realm [4].
Cultural Rituals and Dream Seeking
In various indigenous cultures, specific sleeping postures were adopted during dream-seeking rituals. These positions were believed to facilitate dreams that served as omens or messages from the spiritual world. For example, certain Native American tribes used dream quests as rites of passage, wherein young members would adopt specific postures to induce visions.
Scientific Studies on the Link Between Sleep Position and Dream Content
While cultural and historical interpretations offer rich anecdotal evidence, modern science has sought empirical data to understand the relationship between sleeping positions and dream patterns.
Intensity and Vividness
Research has indicated that certain positions, particularly sleeping on one's back, might be associated with more vivid and intense dreams, including the phenomenon of sleep paralysis. The supine position can lead to decreased blood flow to the brain, potentially influencing dream vividness.
Emotional Content of Dreams
Studies have observed that people who sleep on their stomachs often report dreams with more intense emotions, ranging from eroticism to aggression. The physical pressure on the body's core might stimulate areas of the brain responsible for emotion, translating into more emotionally charged dreams.
Frequency of Nightmares or Pleasant Dreams
There is some evidence to suggest that sleeping on the left side might increase the likelihood of nightmares, while the right side could be linked with more pleasant dreams. However, these findings remain a topic of debate and require further research.
Potential Mechanisms Behind the Connection
The relationship between sleeping position and dream content is complex and likely mediated by multiple factors.
Breathing and Oxygen Flow
Sleeping positions can influence respiratory patterns. For instance, back sleeping might lead to shallow breathing, potentially affecting oxygen levels in the brain and influencing dream content [5].
Physical Comfort and Disturbances
Discomfort or physical disturbances during sleep, like pressure on the arm or leg, can seep into our dreams. A person sleeping in an uncomfortable position might experience dreams of confinement or restriction.
Brain Hemisphere Activation
Emerging research suggests that the side we sleep on might influence brain hemisphere activity. Since each hemisphere is associated with different cognitive and emotional functions, this could potentially affect the nature of dreams.
References

[1] Does Your Sleeping Position Affect Your Dreams?
[2] Change Your Sleeping Position to Control the Type of Dreams You Have
[3] Your Sleep Position Affects Much More Than You Think
[4] Your Sleeping Position Affects What You Dream About More Than You Think
[5] The Relationship between Sleeping Position and Sleep Quality