The Role of Fingertip Sensations in Critical Thinking Processes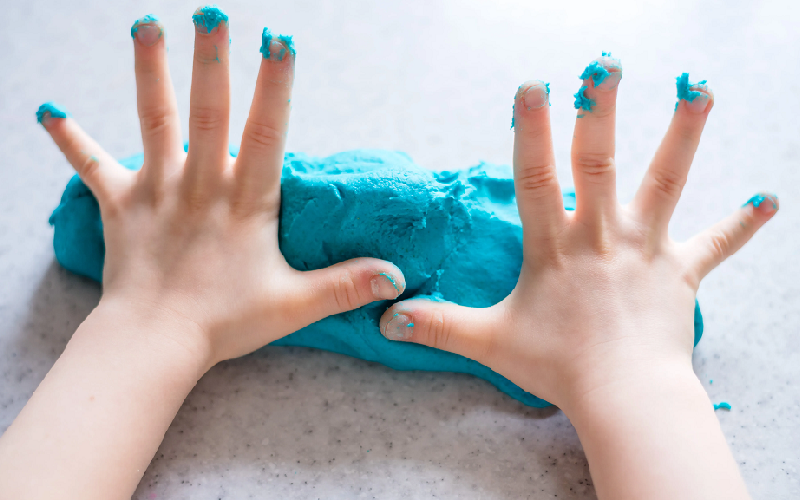 In our quest to understand the intricate ballet of brain functions, we often overlook the subtleties that play pivotal roles in cognitive processes. One such understated actor in this grand performance is our sense of touch, specifically the sensations we experience through our fingertips. Nootropics, substances that enhance cognitive abilities, often dominate the discourse around brain health and function. Yet, beyond these chemicals lies a world where the gentle brush of a fingertip might hold the key to unlocking profound cognitive insights.
Introduction Tactile Sensation and Cognition
Our mind is an intricate tapestry of processes, connections, and functions, all working harmoniously to create what we perceive as consciousness, intelligence, and thought. While discussions on cognitive enhancement often center around the realm of nootropics — substances that boost cognitive abilities — nature has endowed us with a myriad of organic ways to connect with and comprehend our world. One such avenue, subtle yet deeply influential, is through the art of touch.
The Surprising Link Between Tactile Sensation and Cognition
At first glance, the connection between touch and thought might seem tenuous. How can the simple act of feeling with our fingers influence complex cognitive processes like critical thinking? Yet, as we peel back the layers, we discover a deeply intertwined relationship where tactile sensations serve as conduits, channeling information and influencing neural pathways responsible for decision-making, memory, and reasoning.
The Nervous System and Sensory Input
Our nervous system is a marvel of biological engineering, acting as the body's communication highway. It ferries messages between the brain and the farthest reaches of our physique, ensuring a coordinated response to the world around us. Central to this system is the role of sensory input, where our body gathers data from the environment and relays it to the brain for interpretation.
Overview of the Sensory Nervous System
The sensory nervous system is a component of the overall nervous structure dedicated to processing external stimuli. Comprising sensory neurons and pathways, this system detects changes in our environment — be it temperature variations, light fluctuations, or tactile pressures — and converts them into electrical signals. These signals then travel to the brain, where they are interpreted and acted upon. It's like a continual dialogue between our body and our environment, with the sensory nervous system serving as the mediator.
The Importance of Tactile Input
Of the various types of sensory input, tactile sensation holds a special place. While sight and hearing might be more overt in their influence, touch is both immediate and intimate. It's our direct link to the physical world, allowing us to gauge texture, temperature, shape, and more. Beyond just physical attributes, touch also carries emotional and social connotations, playing a pivotal role in human connection, comfort, and communication [1].
Basics of Critical Thinking
Critical thinking is a cognitive skill that is both revered and sought after in various spheres of life. From academics to professional settings, the ability to think critically is a hallmark of informed decision-making and sound judgment. To appreciate its connection with tactile sensations, we first need to grasp its core components.
Definition and Importance
Critical thinking can be described as the disciplined art of actively and skillfully conceptualizing, applying, analyzing, and evaluating information. It's not just about accumulating knowledge but about dissecting, questioning, and drawing reasoned conclusions from it. In essence, it's the process by which we make informed decisions, stripping away biases, fallacies, and uninformed beliefs.
Biological Bases of Critical Thinking
From a biological standpoint, critical thinking is a product of complex interplays in our brain. Different brain regions, particularly the prefrontal cortex, are engaged when we process information, weigh alternatives, and make judgments. Neural networks, consisting of interconnected neurons, facilitate this cognitive dance. While the biological intricacies of critical thinking are still being unraveled, it's evident that various stimuli, including tactile sensations, can influence these neural pathways and, by extension, our thought processes.
The Science of Fingertip Sensations
Embarking on our tactile journey, it's crucial to start with the biological and neurological fundamentals that underpin fingertip sensations. By understanding the anatomy and intricacies of how our fingertips perceive the world, we pave the way for a richer understanding of their relationship with cognition.
Anatomy of the Fingertip
Our fingertips, though small in size, are densely packed with structures that make them one of the most sensitive parts of our body. These structures are adept at capturing a plethora of tactile information, which is then dispatched to our brain for processing.
Skin Receptors and Nerve Endings
The human fingertip is home to a myriad of skin receptors and nerve endings, each designed to perceive specific types of tactile stimuli. Mechanoreceptors, for instance, detect pressure and vibrations. Thermoreceptors gauge temperature, while nociceptors alert us to pain. These receptors are our frontline soldiers, the initial touchpoints that convert physical stimuli into electrical signals for our nervous system [2].
The Somatosensory Cortex Connection
Once the tactile data is captured by our fingertips' receptors, it embarks on a journey to the brain, specifically to an area known as the somatosensory cortex. Located in the parietal lobe, this region processes sensory information from across the body. Interestingly, the amount of cortex dedicated to each body part is proportional to its sensitivity, not its size. As a result, our hands, and especially our fingertips, occupy a disproportionately large section of the somatosensory cortex, underscoring their tactile significance.
Types of Tactile Sensations
Our fingertips are veritable maestros, orchestrating a symphony of sensations. From the delicate flutter of a butterfly's wings to the scorching touch of a pan, our fingers can discern a wide array of tactile nuances.
Pressure
Pressure is perhaps the most immediate and common sensation our fingertips encounter. Mechanoreceptors, particularly Merkel cells and Meissner's corpuscles, excel in detecting fine textures and light touch. Whether we're feeling the grain of a wooden table or the softness of silk, these receptors play a pivotal role.
Temperature
Thermoreceptors in our fingertips keep tabs on temperature variations. They can distinguish between the coldness of an ice cube and the warmth of a mug of tea, allowing us to interact safely with our environment.
Pain
While pain might be discomforting, it's an essential sensation, warning us of potential harm. Nociceptors in the fingertips respond to harmful stimuli, ensuring we retract our hand from a sharp object or a hot surface, thereby preventing further injury.
Vibration
Vibration detection, facilitated by the Pacinian corpuscles, is another tactile specialty of our fingertips. These receptors allow us to sense rapid fluctuations in an object's surface, be it the buzzing of a phone or the purr of a cat.
The Link Between Tactile Sensation and Brain Activity
Every touch, every sensation, sparks a cascade of neural activity. But how does this tactile information influence our brain, and what implications does it hold for cognition?
Neural Pathways Involved
The journey of a tactile stimulus from fingertip to brain is an intricate ballet of neural communication. Once the skin receptors convert physical touch into electrical signals, these signals travel via sensory neurons, through the spinal cord, and ascend to the brain. Specific pathways, like the dorsal column-medial lemniscal pathway, are dedicated to transmitting this tactile information efficiently and rapidly [3].
Tactile Sensation and Brain Plasticity
One of the brain's remarkable features is its plasticity — its ability to change and adapt based on experiences. Tactile sensations play a role in this adaptability. For instance, individuals who rely heavily on touch, such as the visually impaired, often exhibit enhanced tactile acuity and corresponding changes in the somatosensory cortex. This showcases how consistent tactile experiences can reshape our brain's structure and function.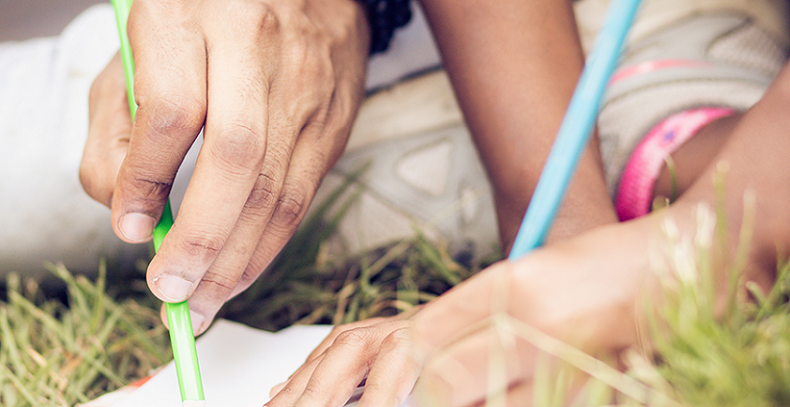 Fingertip Sensations and Critical Thinking: The Connection
Having unearthed the science of fingertip sensations and their neural intricacies, we are poised to address the heart of our exploration: the symbiotic relationship between tactile experiences and critical thinking. How might the gentle brush of a fingertip influence the sophisticated cognitive processes unfolding in our brain?
Tactile Exploration and Cognitive Development
From our early days, touch serves as a primary mode of exploration. Infants grasp, touch, and feel their surroundings, constructing their understanding of the world. This tactile exploration is not merely sensory; it's fundamentally cognitive.
Early Childhood Experiences
During infancy and early childhood, our brain undergoes rapid development. Touch plays a vital role during this phase. The act of an infant grasping a toy, feeling its texture, or discerning its shape, is not just about motor skills. It's a cognitive exercise, fostering spatial awareness, object recognition, and even problem-solving skills.
The Role of Touch in Learning and Memory
Research has shown that tactile experiences can enhance learning and memory. When students use tangible objects to understand abstract concepts, they often exhibit better comprehension and retention. For instance, using physical blocks to grasp mathematical principles can lead to more profound insights. This tangible interaction underscores the importance of touch in cognitive development and learning.
Critical Thinking in Practical Scenarios
In our daily lives, we frequently encounter situations where touch influences our decision-making and reasoning, albeit subconsciously. Let's delve into some practical scenarios to illuminate this connection.
Professional Settings
Consider professions where touch is paramount: sculptors feeling the grain of their material, chefs discerning the freshness of ingredients, or mechanics gauging the health of an engine through vibrations. In these settings, tactile sensations guide critical thinking, assisting professionals in making informed decisions and executing tasks proficiently [4].
Everyday Interactions
Even outside specialized professions, our day-to-day interactions are rife with tactile-guided decisions. Selecting ripe fruits at a grocery store, discerning the quality of fabrics while shopping, or even typing on a keyboard—all involve touch-based evaluations that influence our choices and judgments.
Tactile Feedback and Cognitive Reinforcement
In many scenarios, our cognitive processes seek validation, and tactile feedback often provides this reinforcement.
The Satisfaction of Touch
There's a reason why we prefer physical books over digital versions or enjoy the tactile feedback of buttons over touchscreens. This preference stems from the cognitive satisfaction derived from tangible interactions. Touch provides a sense of certainty, grounding our thoughts and decisions in tangible reality.
Enhancing Focus and Concentration
Tactile engagements, like doodling or using fidget tools, have been observed to enhance focus and concentration for some individuals. By channeling restless energy through touch, these tools can indirectly bolster critical thinking by maintaining cognitive engagement and minimizing distractions.
Psychological Implications of Tactile Sensations
Beyond the tangible and the cognitive, touch also treads in the realm of the psychological, influencing our perceptions, emotions, and, consequently, our critical thinking.
Emotional Resonance of Touch
Touch carries emotional weight. A reassuring pat, a comforting hug, or even the texture of a cherished object can evoke emotions, which in turn, influence our thought processes. Our decisions and judgments are not always based on logic alone; they intertwine with our emotional state. By influencing our emotions, touch indirectly shapes our critical thinking.
Tactile Illusions and Cognitive Biases
Just as our eyes might deceive us with optical illusions, our sense of touch isn't immune to trickery. Tactile illusions, like the 'phantom limb' sensation or the 'two-point threshold,' highlight how our perceptions might not always align with reality. Recognizing these tactile discrepancies is essential for informed critical thinking, reminding us to constantly evaluate and reassess our sensory inputs.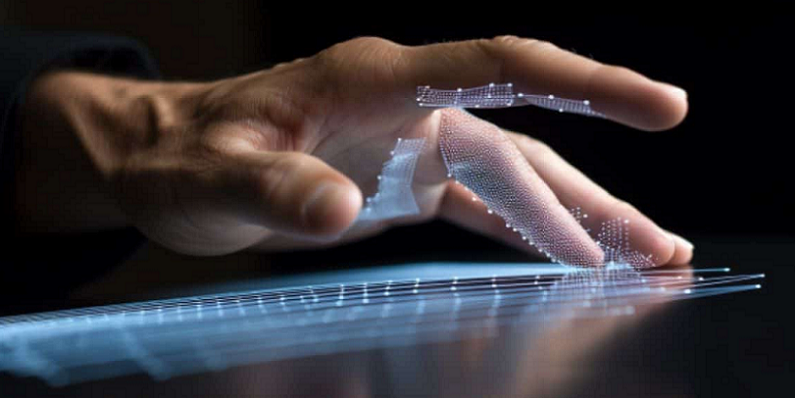 Potential Benefits of Incorporating Tactile Experiences
Recognizing the profound connection between fingertip sensations and critical thinking, we might wonder: how can we harness this relationship to our advantage? By intentionally integrating tactile experiences into our daily lives and learning environments, we can potentially unlock a myriad of benefits that enhance cognitive function, improve well-being, and enrich our interactions with the world.
Enhanced Learning and Comprehension
The tactile dimension can add a layer of richness to learning experiences, especially when paired with visual or auditory stimuli. Incorporating hands-on activities can foster a deeper understanding of concepts and foster cognitive engagement.
Multi-Sensory Learning
Studies suggest that multi-sensory learning, where multiple senses are engaged simultaneously, can enhance comprehension and retention. For instance, combining visual aids with tangible objects can offer a more holistic understanding of a subject. This approach acknowledges that learners have diverse sensory preferences and caters to a broader audience [5].
Tactile Tools in Education
Educational tools that leverage tactile sensations, like interactive models, textured books, or hands-on kits, offer students an immersive experience. By allowing learners to touch, manipulate, and explore, these tools facilitate experiential learning, where knowledge is not just absorbed but lived.
Improved Focus and Mindfulness
In a world brimming with digital distractions, tactile experiences can serve as an anchor, grounding us in the present moment and fostering mindfulness.
The Role of Tactile Meditation
Meditative practices often incorporate tactile elements, such as holding prayer beads, feeling the texture of a fabric, or even just focusing on one's breath. These tactile points of focus can help anchor the mind, preventing it from wandering and promoting a state of calm and mindfulness.
Fidget Tools and Concentration
As previously touched upon, tactile tools like fidget spinners or stress balls can channel restless energy. For many, these tools aren't just toys; they're cognitive aids that help maintain concentration during tasks or provide a sensory break to reset the mind.
Enhanced Emotional Well-being
Touch, as a conduit of emotion, has the potential to bolster our emotional well-being. Whether it's through human connection or tactile engagements with objects, touch can evoke feelings of comfort, security, and belonging.
Therapeutic Tactile Practices
Therapies like massage or even pet therapy capitalize on the power of touch. These interactions can alleviate stress, promote relaxation, and even mitigate feelings of loneliness or anxiety. By engaging the tactile sense, these therapies offer both physical and emotional relief.
The Comfort of Familiar Textures
Everyone has that favorite blanket, plush toy, or even a cherished piece of clothing that brings comfort. The tactile familiarity of these objects can evoke feelings of security, warmth, and nostalgia. In moments of distress or uncertainty, these tangible touchpoints can serve as emotional anchors.
Strengthening Social Bonds
Touch is a universal language, often conveying what words might fail to express. In the tapestry of human relationships, tactile interactions play a pivotal role in forging connections, building trust, and establishing intimacy.
The Power of Human Touch
From a reassuring handhold to a celebratory high-five, touch acts as a bridge between individuals. These simple gestures can convey empathy, affection, and solidarity, fortifying the bonds of friendship, family, and love.
Cultural Expressions Through Touch
Different cultures have unique tactile traditions and greetings, be it the Maori hongi (forehead press) or the double-cheek kiss in parts of Europe. By participating in and respecting these tactile customs, we foster intercultural understanding and appreciation.
References

[1] Brainy processing at your fingertips
[2] From finger friction to brain activation
[3] Scientists decipher the fingertip's 'memory'
[4] Catching wandering minds with tapping fingers: neural and behavioral insights into task-unrelated cognition
[5] Fingertip Sensory Nerve Endings